Beverly Hills Real Estate
Beverly Hills real estate gives luxury a new definition. Multi-million-dollar architectural masterpieces line every street of this 5.7-square-mile city. Hollywood stars, entertainment moguls, entrepreneurs, socialites and high-profile investors from around the world flock here for the unparalleled quality of life it offers.
Incorporated in 1914, Beverly Hills quickly became a hotspot for those who yearned for a glamorous lifestyle as well as remarkable real estate. With a population of just over 34,000, one of the most desirable cities in the world truly deserves its reputation as a premier place to live. With its lush landscape, near-perfect weather, and exceptional shopping and dining, it's easy to fall in love with the 90210.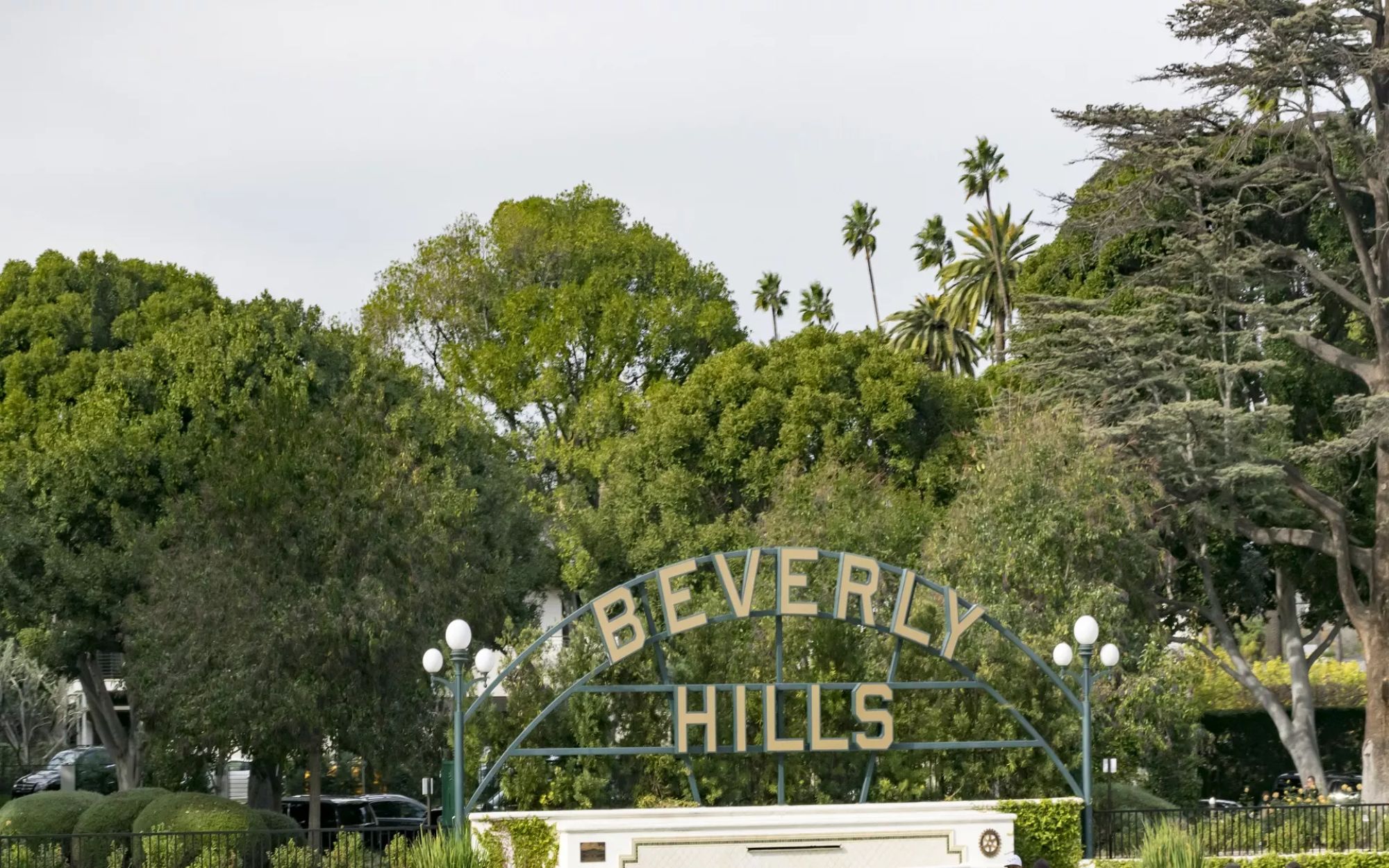 Local Favorites
Mastro's Steakhouse

246 N Canon Dr, Beverly Hills, CA 90210
Snazzy chophouse serves decadent plates & drinks to glamorous crowds in a plush supper-club setting.

VIEW WEBSITE

Spago Beverly Hills

176 N Canon Dr, Beverly Hills, CA 90210
Celeb chef Wolfgang Puck's buzzy, sleek bistro offers creative, locally sourced Californian cuisine.

VIEW WEBSITE

Wally's Beverly Hills

447 N Canon Dr, Beverly Hills, CA 90210
Contempoary wine store and restaurant featuring fine liquors, gourmet foods and off-site sales. Thriving lunch scene and sophisticated dinner crowd.

VIEW WEBSITE

The Polo Lounge

9641 Sunset Blvd, Beverly Hills, CA 90210
Set in a hip hotel, this art deco eatery offers refined Californian cuisine & a Sunday jazz brunch.

VIEW WEBSITE

Wallis Annenberg Center for the Performing Arts

9390 N Santa Monica Blvd, Beverly Hills, CA 90210
Sprawling destination with a range of dance, theater, lectures & more showcased in 2 theater spaces.

VIEW WEBSITE

Gagosian Gallery

456 N Camden Dr, Beverly Hills, CA 90210
Part of a global network of 16 galleries, Gagosian

VIEW WEBSITE

The Greystone Mansion & Gardens

905 Loma Vista Dr, Beverly Hills, CA 90210
Designed by architect Gordon B. Kaufmann in 1927, Greystone was home to Edward "Ned" Laurence Doheny, heir to the Edward Doheny Oil Empire.

VIEW WEBSITE

Rodeo Drive

Beverly Hills, California
Undeniably the Most Famous Street on the Globe.

VIEW WEBSITE

South Beverly Grill

122 S Beverly Dr, Beverly Hills, CA 90212
Swanky yet welcoming wood-&-brick dining room offering American comfort fare & creative cocktails.

VIEW WEBSITE

The Paley Center for Media

465 N Beverly Dr, Beverly Hills, CA 90210
Sleek modern center offers classic TV & radio memorabilia, a screening room & educational programs.

VIEW WEBSITE

205 S Crescent Dr, Beverly Hills CA 90212

809 N Rodeo Drive, Beverly Hills, CA 90210

258 S. Beverly Dr Beverly Hills, CA 90212