Luxury Portfolio International® is the luxury face of the largest global network of premier locally branded companies dominated by many of the world's most powerful independent luxury brokerages spanning 70 countries, 565 companies, 4,300 offices, and 130,000 associates.
As a member, Hilton & Hyland exposes our high-end properties to an international audience through LuxuryPortfolio.com, a site which markets $61 Billion worth of the world's most remarkable luxury homes and attracts over 3 Million high-net-worth visitors a year. By presenting a gallery of the finest properties and brokerages worldwide, the Luxury Portfolio brand is recognized throughout the world as a standard of sophistication and excellence.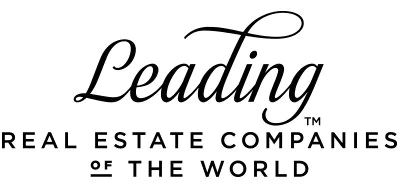 In 1997, 50 of the largest brokerage firms in the United States left a major industry network in order to launch what later became Leading Real Estate Companies of the World® (LeadingRE) with the goal of controlling their own destiny and creating a network comprised of only the best locally- and regionally-branded firms focused on raising the bar in real estate. Today, we lead the industry in reputation and a long list of metrics related to sales, market coverage, and more. LeadingRE's mantra is "Making the Best Brokerages Better," by providing these leading local brands with world-class business resources and national and global connections.
LeadingRE is the home of the world's market-leading independent residential brokerages in over 70 countries, with 565 firms and 130,000 sales associates producing 1.1 million global transactions. Our by-invitation-only network is based on the unparalleled performance and trusted relationships that result in exceptional client experiences.