Holmby Hills Real Estate

Holmby Hills is an affluent neighborhood nestled in West LA, bordered by Beverly Hills, Wilshire Boulevard, Westwood, and Bel-Air, with Sunset Boulevard as the area's main access road.
Many of the estates in Holmby Hills boast the best panoramic views of the entire Los Angeles Basin. One of the first mansions built here in the late 1920s was the Tudor-style home of the founder's son, Arthur Letts, Jr. Thanks to its luxurious landscaping, enormous lot sizes, and privacy, Holmby Hills has attracted the rich and famous from the beginning.
Holmby Hills, Bel-Air, and Beverly Hills, together, combine to make Los Angeles' most expensive and fashionable neighborhood, better known as the "Platinum Triangle."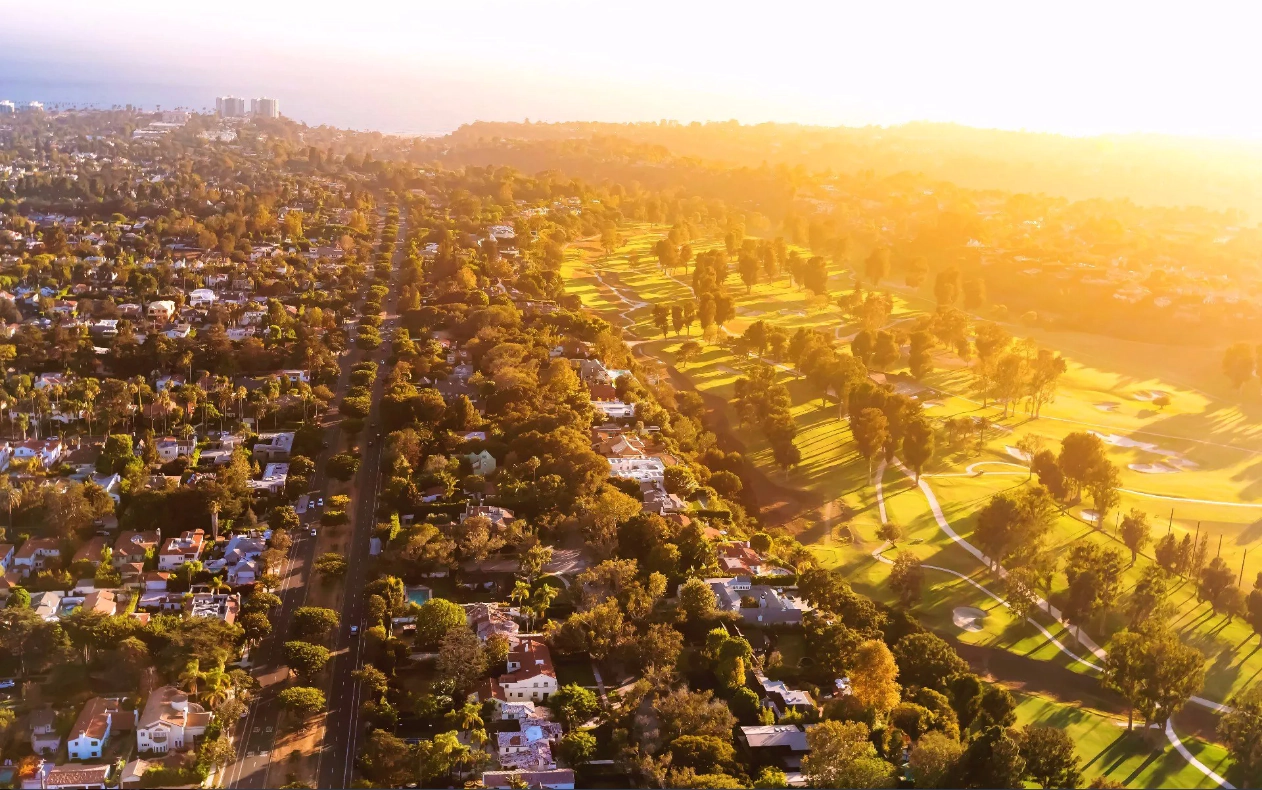 Local Favorites
Bel-Air Country Club

10768 Bellagio Rd Los Angeles, CA 90077
Verdant grounds and a creatively routed layout, club members have included numerous Presidents. Howard Huges famously landed his plane there when once when late for a date with Katherine Hepburn, it still boasts an elite membership.

VIEW WEBSITE

Getty View Park

1399 Casiano Rd, Los Angeles, CA 90049
Elevated, urban park with a hiking trail & views of the city & the Getty Museum.

The John Thomas Dye School

11414 Chalon Rd, Los Angeles, CA 90049
The John Thomas Dye School, nicknamed JTD, is an independent private coeducational nonsectarian elementary day school located in the Bel-Air area of Los Angeles, California, serving students in kindergarten through sixth grade.

VIEW WEBSITE

Wolfgang Puck at Hotel Bel-Air

701 Stone Canyon Rd, Los Angeles, CA 90077
Celebrity chef's counter-serve chain offering signature pizzas, sandwiches & other light fare.

VIEW WEBSITE

Hotel Bel-Air

701 Stone Canyon Rd, Los Angeles, CA 90077
Timeless appeal of our exclusive oasis, which is equally enticing to today's Hollywood style-makers and stars as it was when it first opened in 1946.

VIEW WEBSITE

Holmby Park & Armand Hammer Pony Golf

601 Club View Dr, Los Angeles, CA 90024
Public oasis, home to the Holmby Park Bowling Club, and pony golf course.

VIEW WEBSITE

The Westland School

16200 Mulholland Dr, Los Angeles, CA 90049
Westland School is a progressive, independent, private, coeducational, nonsectarian elementary day school located in the Bel Air community of Los Angeles, California, serving students from kindergarten through sixth grade. The school is located on Mulholland Drive across from the Bel Air Presbyterian Church.

VIEW WEBSITE

Vibrato Grill Jazz

2930 Beverly Glen Cir, Los Angeles, CA 90077
Owned by music icon Herb Alpert, this refined New American venue presents big-name live jazz acts.

VIEW WEBSITE

The Glen Centre

2920-2964 Beverly Glen Circle, Los Angeles, CA 90077
Great selections of restaurants and shops.

VIEW WEBSITE

SWITCH Boutique

2954 Beverly Glen Cir, Los Angeles, CA 90077
Refined shop with minimalist decor offering hip women's apparel plus jewelry & accessories.

VIEW WEBSITE

Community Magnet Charter School

11301 Bellagio Rd, Los Angeles, CA 90049
Community Magnet Charter School is a magnet primary school of the Los Angeles Unified School District, located in Bel-Air, Los Angeles, California. It was previously located on the property of the Los Angeles Center for Enriched Studies in Mid-City. Community is among the oldest magnet schools in LAUSD.

VIEW WEBSITE

Marymount High School

10643 Sunset Blvd, Los Angeles, CA 90077
Marymount High School is an independent, Catholic, all-girls, college-preparatory high school located in the Holmby Hills/Bel Air neighborhood of Los Angeles, California. It sits across from the University of California, Los Angeles campus at 10643 Sunset Boulevard.

VIEW WEBSITE