Los Feliz
Los Feliz, like its name suggests, is a happy place to live. Resting just below the southern slopes of Griffith Park, the cozy yet affluent hamlet exudes an appealing small town vibe. Here, you'll find tree-lined streets, the Greek Theatre, one of Los Angeles' most walkable commercial district known as Los Feliz Village, and some of the most sought after real estate in the world. Now a popular celebrity enclave, Los Feliz features jaw-dropping architectural residences from renowned architects such as Frank Lloyd Wright, Richard Neutra, Wallace Neff, Gregory Ain, and R.M. Schindler, attracting chic and creative professionals and Hollywood entertainers. Their restaurant scene attracts attention from all over Southern California.
Initially known as Rancho Los Feliz, the region was granted to Corporal José Vicente Feliz prior to California becoming a state. An adobe house built by his successors in the 1830s still stands on Crystal Springs Drive in Griffith Park, named after Griffith J. Griffiths, another prominent figure in Los Feliz history. Griffiths, a mining and real estate magnate, purchased a large section of the Rancho and consequently donated most of it to the city of Los Angeles to be used as a park. Today, Griffith Park with its many trails, Griffith Observatory and Zoo, is one of the largest urban parks in the nation, five times the size of New York City's Central Park. Other parts of the land were later developed and became the communities of Los Feliz and Silver Lake. Los Feliz is also the birthplace of Walt Disney Studios.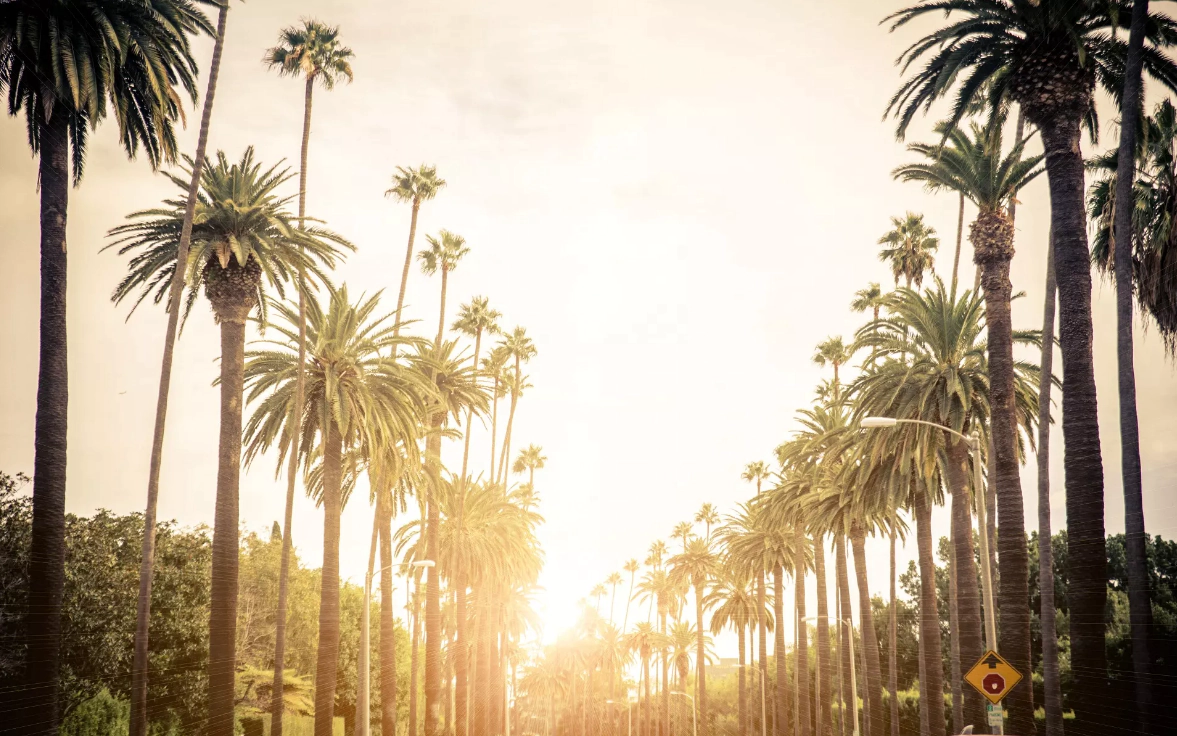 Our Showcase
Sold Properties
Our Showcase
Sold Properties
2607 Glendower Ave | Los Angeles
The ENNIS HOUSE, designed by legendary architect Frank Lloyd Wright.One of the most iconic and important residential proper...
2612 Aberdeen Ave | Los Angeles
Villa Andalusia. Paul R. Williams, FAIA, 1931. Set on nearly an acre of stunning grounds, this gated and private Italianate...
2010 De Mille Dr | Los Angeles
One of the 2 original estates built in the gated enclave of Laughlin Park, this extraordinary property boasts a rich Hollyw...
2405 Glendower Ave | Los Angeles
The Legendary Glendower Estate.The former Russian Consulate set behind majestic gates and up a private drive to an extrao...
2568 Park Oak Dr | Los Angeles
Perched on a knoll overlooking the Los Feliz mountains stands this grand Mediterranean, designed by renowned architect Edwa...
5112 Ambrose Ave | Los Angeles
Legendary architect Paul Williams designed this 1927 Spanish Colonial Revival, gated on a private cul-de-sac backing up to ...
Local Favorites
Griffith Park

4730 Crystal Springs Dr, Los Angeles, CA 90027
Urban oasis featuring hiking & equestrian trails, plus city views, the Greek Theatre & L.A. Zoo.

VIEW WEBSITE

Griffith Observatory

2800 E Observatory Rd, Los Angeles, CA 90027
The Griffith Observatory is a facility in Los Angeles, California, sitting on the south-facing slope of Mount Hollywood in Los Angeles' Griffith Park. It commands a view of the Los Angeles Basin, including Downtown Los Angeles to the southeast, Hollywood to the south, and the Pacific Ocean to the southwest.

VIEW WEBSITE

Alcove

1929 Hillhurst Ave, Los Angeles, CA 90027
Hipsters pack the patio of this cozy counter-serve bungalow famed for American eats & craft drinks.

VIEW WEBSITE

Barnsdall Art Park

4800 Hollywood Blvd, Los Angeles, CA 90027
Large complex featuring art classes for both adults & children plus wine tastings & a gallery.

VIEW WEBSITE

The Dresden Restaurant & Lounge

1760 N Vermont Ave, Los Angeles, CA 90027
Featured in the film "Swingers," this throwback lounge offers classic Continental eats & live music.

VIEW WEBSITE

Hype Silverlake

1932 Hyperion Ave, Los Angeles, CA 90027
Spin, HIIT, BURN, Barre, Cardio Kickboxing, Yoga... Three boutique fitness and wellness studios in one location: the Cycling Studio, the HIIT + Group Fitness Studio, and the Yoga Oasis. In the Spin Studio, we're known for high intensity classes that break the mold of LA's image-driven spin culture to provide the ass-kicking you expect without the pretense. In the Strength Studio, HIIT + BURN classes meld disciplines for the most efficient, sweat-soaked workouts possible.

VIEW WEBSITE

The Greek Theatre

2700 N Vermont Ave, Los Angeles, CA 90027
Historic, 5,900-seat amphitheater in a wooded park showcasing a variety of acts under the stars.

VIEW WEBSITE

Roosevelt Golf Course

2650 N Vermont Ave, Los Angeles, CA 90027
This 9-hole, walking-only golf course offers a practice putting green, rental clubs & a cafe.

VIEW WEBSITE

John Marshall High School

3939 Tracy St, Los Angeles, CA 90027
John Marshall High School is a public high school located in the Los Feliz district of the city of Los Angeles at 3939 Tracy Street in Los Angeles, California. Marshall, which serves grades 9 through 12, is a part of the Los Angeles Unified School District.

VIEW WEBSITE

International School of Los Angeles / Lycée International

4155 Russell Ave, Los Angeles, CA 90027
The International School of Los Angeles is a nonprofit, private, dual immersion international French school for grades Preschool-12th in Greater Los Angeles. The school's corporate office is in Burbank, California, in the San Fernando Valley.

VIEW WEBSITE

2919 St. George St, Los Angeles, CA 90027