Manhattan Beach / Redondo Beach
The quintessential oceanside living experience, Manhattan Beach is the epitome of upscale beach living. Nicknamed the "Pearl of the South Bay," Manhattan Beach is known for its beauty and desirability. Nothing short of splendid, real estate in areas such as The Strand, Gas Lamp Area, El Porto, West of Highland, Downtown, and South End are filled with multi-million dollar beach-adjacent properties, ranging anywhere from $6 million to $12 million and above.
During the 1920s and 1930s, Manhattan Beach was dominated by its sand dunes. It was so out of control, some of that sand was shipped to Waikiki, Hawaii to transform their reef and rock beach into a larger, sandy beach. Some of the sand was also used to build portions of the Pacific Coast Highway as well as the Los Angeles Coliseum.
Manhattan Beach has not only been resourceful, but a popular filming locations for many big pictures ranging from Jerry Maguire to Starsky and Hutch.
Next door, residents and prospective buyers will find Redondo Beach which still offers luxury but with both a suburban feel and reasonable prices.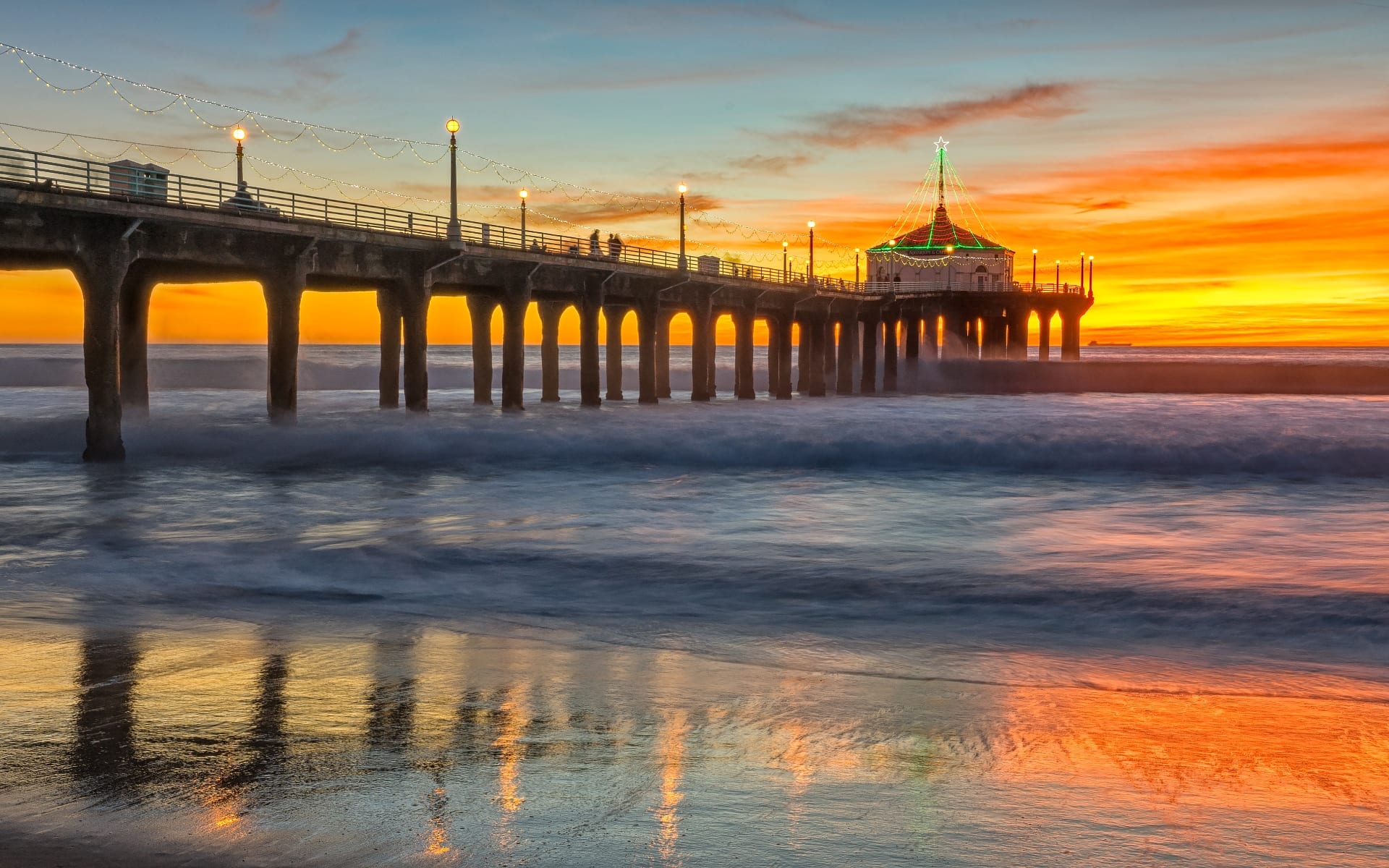 Our Showcase
Sold Properties
Our Showcase
Sold Properties
316 45th St | Manhattan Beach
Welcome to 316 45th St, a contemporary coastal retreat in Manhattan Beach offering 180-degree views from Malibu to Catalina...
Local Favorites
FISHBAR

3801 Highland Ave, Manhattan Beach, CA 90266
Seafood-heavy brunches & happy hours are popular at this fish restaurant with a sports bar vibe.

VIEW WEBSITE

The Arthur J

903 Manhattan Ave, Manhattan Beach, CA 90266
Swanky, retro-inspired spot for dry-aged steaks & classic cocktails with an updated twist.

VIEW WEBSITE

Simmzy's

229 Manhattan Beach Blvd, Manhattan Beach, CA 90266
Bustling, open-air pub with a rotating selection of craft beers & American eats, including burgers.

VIEW WEBSITE

Pancho's Restaurant

3615 Highland Ave, Manhattan Beach, CA 90266
Margaritas & classic Mexican fare, including tacos & burritos, in a colorful, expansive setting.

VIEW WEBSITE

Pisces

3216 Highland Ave, Manhattan Beach, CA 90266
Small Japanese counter-service shop offering sushi & teriyaki takeout for lunch & dinner.

Love & Salt

317 Manhattan Beach Blvd, Manhattan Beach, CA 90266
Refined, contemporary dining room with a sky-lit domed ceiling serving Italian bistro fare.

VIEW WEBSITE

Manhattan Beach Post

1142 Manhattan Ave, Manhattan Beach, CA 90266
Creative farm-to-table American chow served in an urbane space featuring lots of reclaimed wood.

VIEW WEBSITE

Fishing With Dynamite

1148 Manhattan Ave, Manhattan Beach, CA 90266
Oyster-focused seafood cafe with classic & creative eats served amid wainscoting & lobster buoys.

VIEW WEBSITE