Studio City Real Estate
Roughly seven square miles of urban edge, hip boutiques, tree-lined streets and family-friendly parks, and nightlife, Studio City remains as charming and alluring as the writers, entertainers, and actors who both work and reside there. Named after the studio lot that was established in the area by producer Mack Sennett in 1927 that is now known as CBS Studio Center, Studio City continues to be a cultural and entertainment hub.
Studio City real estate varies from expansive homes in the more residential areas to architectural mid-century residences to luxury estates in the Santa Monica Mountains, attracting suburban families, affluent professionals and celebrities alike.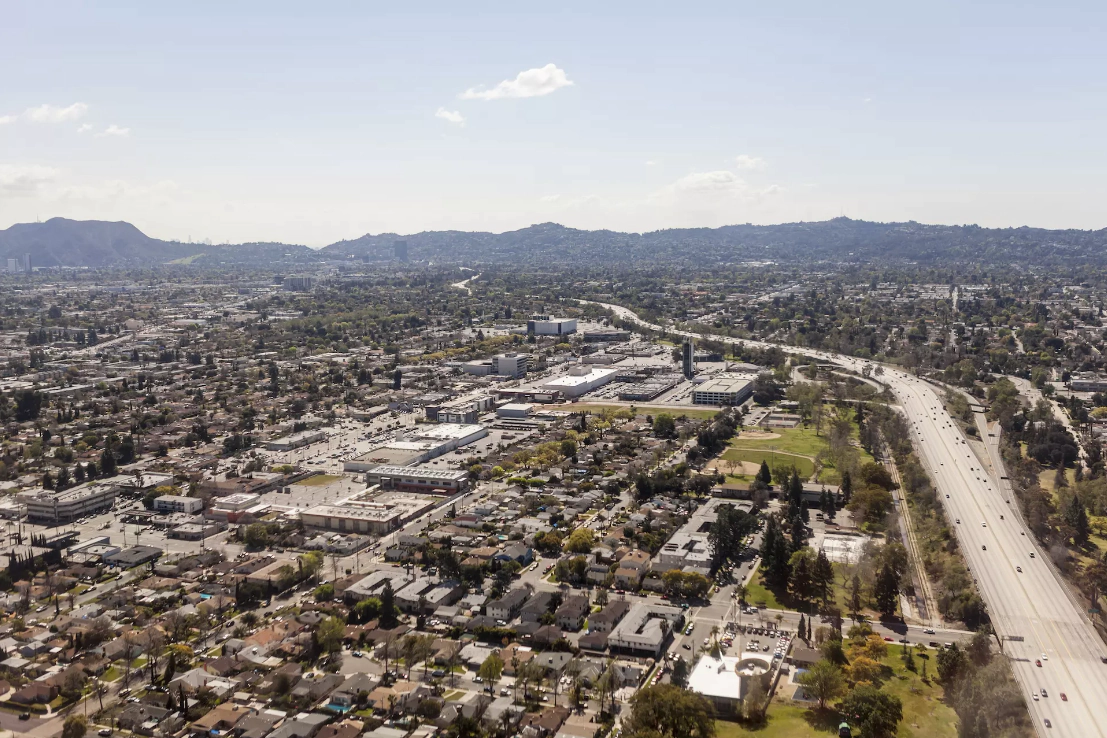 Local Favorites
Universal Studios Hollywood

100 Universal City Plaza, Universal City, CA 91608
Sprawling amusement park with a cinema theme, featuring rides, restaurants, shops & shows.

VIEW WEBSITE

Asanebo

11941 Ventura Blvd, Studio City, CA 91604
Renowned upscale restaurant serving sushi, grilled fish & other Japanese fare in unassuming digs.

VIEW WEBSITE

Mister O's

11838 Ventura Blvd, Studio City, CA 91604
Mister O's is a New American restaurant and lounge in Studio City.

VIEW WEBSITE

Daichan

11288 Ventura Blvd F, Studio City, CA 91604
This quirky, knickknack-filled Japanese eatery offers a wide array of stews, rice bowls & sushi.

Flavor of India Studio City

12321 Ventura Blvd, Studio City, CA 91604
Quaint Indian eatery supplying classic dishes, including vegetarian options, & a warm environment.

VIEW WEBSITE

Sportsmen's Lodge Hotel

12825 Ventura Blvd, Studio City, CA 91604
The iconic Sportsmen's Lodge is more than just another Los Angeles hotel. Our legendary halls pre-date the film industry, have been graced by the likes of Katherine Hepburn and Clark Gable, and offer today's guest full-service accommodations only minutes from the best San Fernando Valley attractions.

VIEW WEBSITE

Mistral

13422 Ventura Blvd, Sherman Oaks, CA 91423
Neighborhood mainstay serving French bistro standards amid artwork, chandeliers & dark wood.

VIEW WEBSITE

Pinz Bowling

12655 Ventura Blvd, Studio City, CA 91604
Spacious late-night venue offering 32 bowling lanes, billiards & an arcade, plus a restaurant & bar.

VIEW WEBSITE

Tuning Fork LA

12051 Ventura Pl, Studio City, CA 91604
Locavore gastropub pouring artisanal beer & wine amid big windows, pale wood & evening live music.

VIEW WEBSITE