West Hollywood Real Estate

West Hollywood possesses an energy unlike any other area in Los Angeles. Formerly home to casinos and nightclubs in the 1920s, the neighborhood still exudes vibrancy with its inventive restaurants, shopping, hotels, and nightlife— making the community highly sought-after among luxury homebuyers.
A dynamic community popular among tourists and homebuyers alike, West Hollywood has become a hub for modern furniture and décor. Between the thriving art scene, Runyon Canyon, the Pacific Design Center, iconic hotels, comedy clubs, boutiques, and innovative cuisine, West Hollywood has endless amenities and lifestyle experiences to offer. Just minutes away from the Hollywood Bowl, Dodger Stadium, the Greek Theatre, and the Getty Center, West Hollywood is truly a mecca for culture and entertainment. Nicknamed "WeHo," the pulse of Los Angeles boasts the Sunset Strip, Santa Monica Boulevard, Robertson and Melrose as some of its most notable avenues.
Continuing to be acknowledged as progressive, diverse and embracing, West Hollywood has an abundance of contemporary high-rises, urban living options, and architecturally significant homes.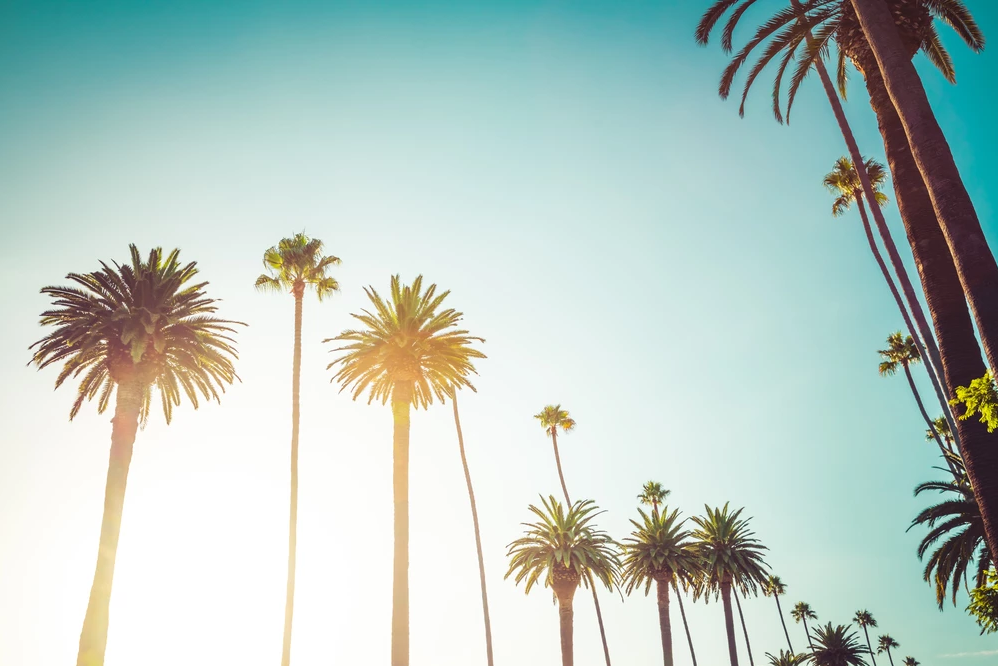 Local Favorites
Bottega Louie WEHO

8936 Santa Monica Blvd
Sleek choice offering Italian fare such as pasta & pizza

VIEW WEBSITE

Craigs

8826 Melrose Ave, West Hollywood, CA 90069
American cuisine, including meatloaf & rib-eye steak, in a handsome venue known for celeb sightings.

VIEW WEBSITE

Catch LA

8715 Melrose Ave, West Hollywood, CA 90069
Slick, rooftop space known for celebrity sightings, creative seafood-focused food & cocktails.

VIEW WEBSITE

San Vicente Bungalows

845 N San Vicente Blvd, West Hollywood, CA 90069
A Private Members Club in West Hollywood.

VIEW WEBSITE

Pacific Design Center

8687 Melrose Ave, West Hollywood, CA 90069
This landmark multi-venue facility houses brand showrooms & hosts conferences & other events.

VIEW WEBSITE

Fred Segal

8500 Sunset Blvd, Los Angeles, CA 90069
Fred Segal is a clothing and accessories retail store founded in West Hollywood, California. Its flagship store is on Sunset Boulevard in West Hollywood.

VIEW WEBSITE

Rumble Boxing - West Hollywood

8544 Sunset Blvd Ste 104, West Hollywood, CA 90069
Super clean nice gym and nice staff.

VIEW WEBSITE

Unplug Meditation | West Hollywood

8500 Melrose Ave #201, West Hollywood, CA 90069
The decor, music, service, and scent is almost spa-like.

VIEW WEBSITE

The RealReal

8500 Melrose Ave, West Hollywood, CA 90069
Shop top designers including Hermès, Cartier and Rolex. Plus, consign in person and meet our experts for a free valuation. We offer validated parking when you consign in-store.

VIEW WEBSITE

Maxfield

8825 Melrose Ave, Los Angeles, CA 90069
Iconic purveyor of high-end apparel, fragrances, accessories & more (some focus on jewelry).

VIEW WEBSITE

8443 Melrose Ave, Los Angeles, CA 90069