A midcentury-modern home in Beverly Hills is listing for $27 million after a roughly $10 million renovation.
The Trousdale Estates home was built in 1959 by late architect Rex Lotery, and was recently expanded and renovated by architectural development firm Maison d'Artiste, said Philippe Naouri, creative director and co-founder of the California-based firm.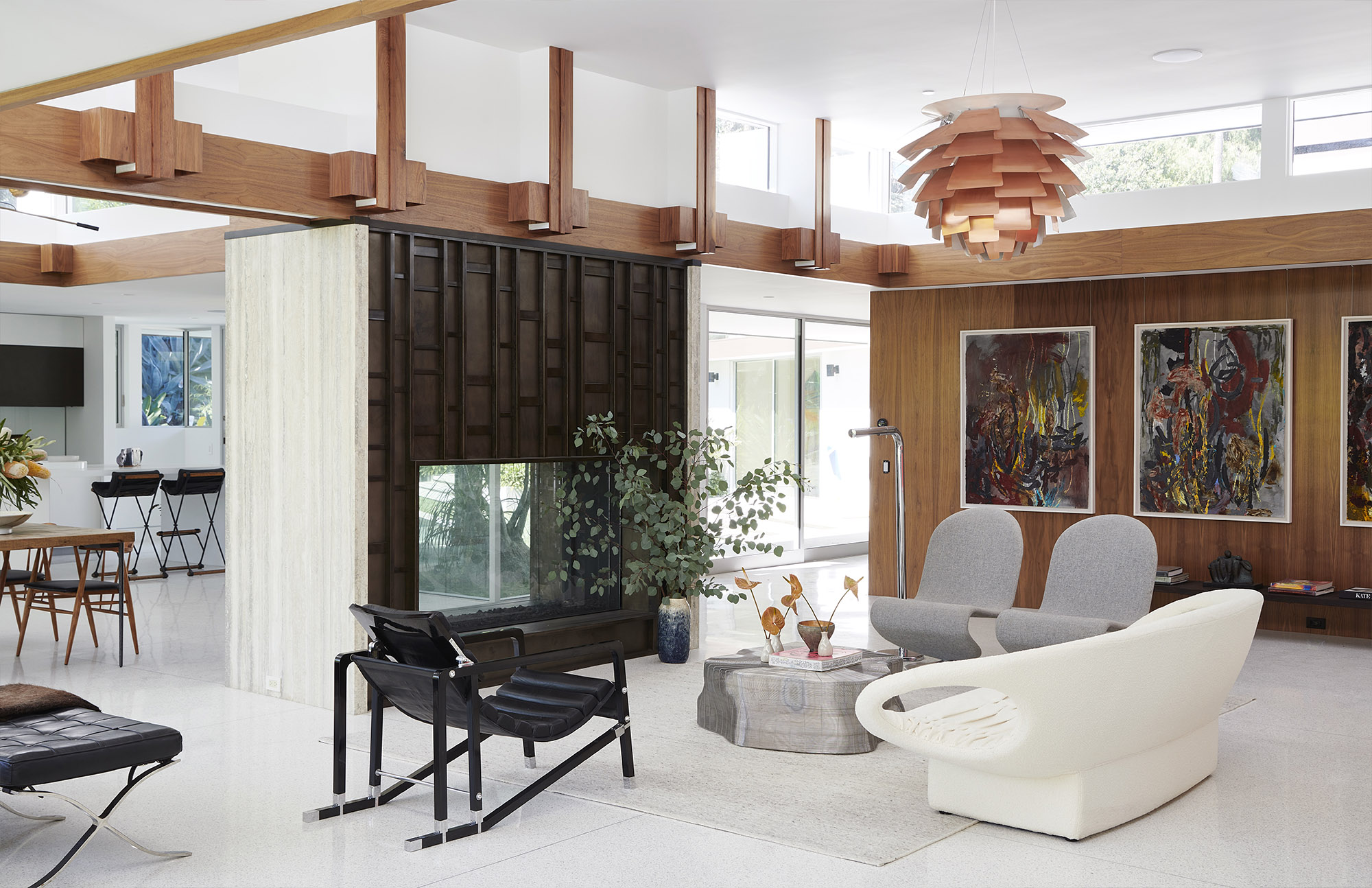 Maison d'Artiste purchased the home in 2017 for $5.7 million from a family that had owned the house for almost five decades, property records show.
Completed with architect Tim Campbell, the renovation cost over $10 million and was finished in November, according to Mr. Naouri. He said the renovation aimed to maintain the home's midcentury-modern look while nearly doubling its size, from about 4,600 square feet to roughly 9,000 square feet, adding two wings and a semi-underground level.




The house now has six bedrooms. A bathroom has been outfitted in $100,000 worth of silver travertine and moonstone, said Mr. Naouri. He also added a screening room and a 1,500-bottle wine area to the house.
The entrance boasts a long skylight and a water feature inspired by a smaller version in the original doorway. Wall-to-wall carpeting has been replaced with white terrazzo tile, and Mr. Naouri said he removed lava rock cladding from the walls to reveal original white tile underneath.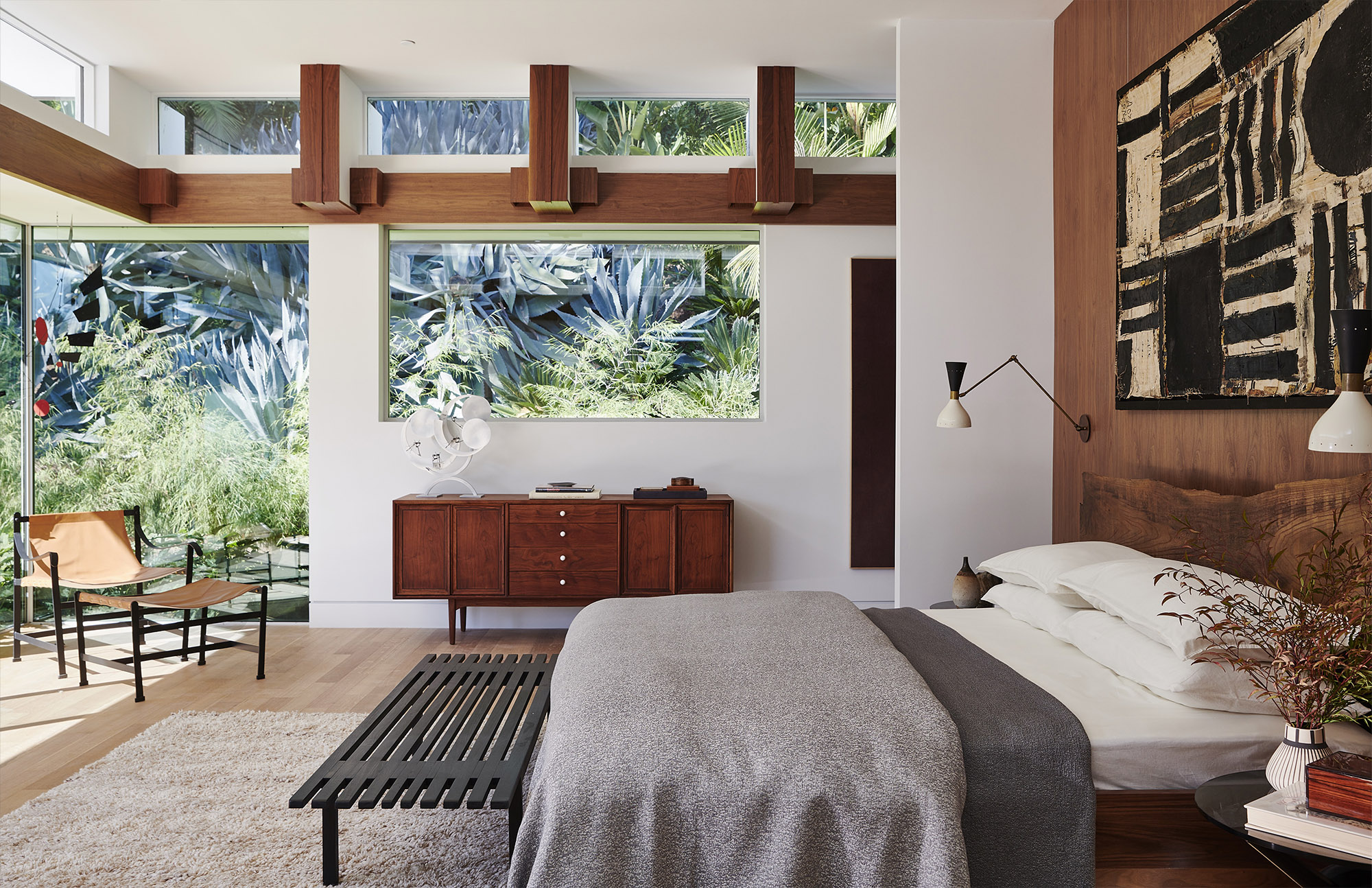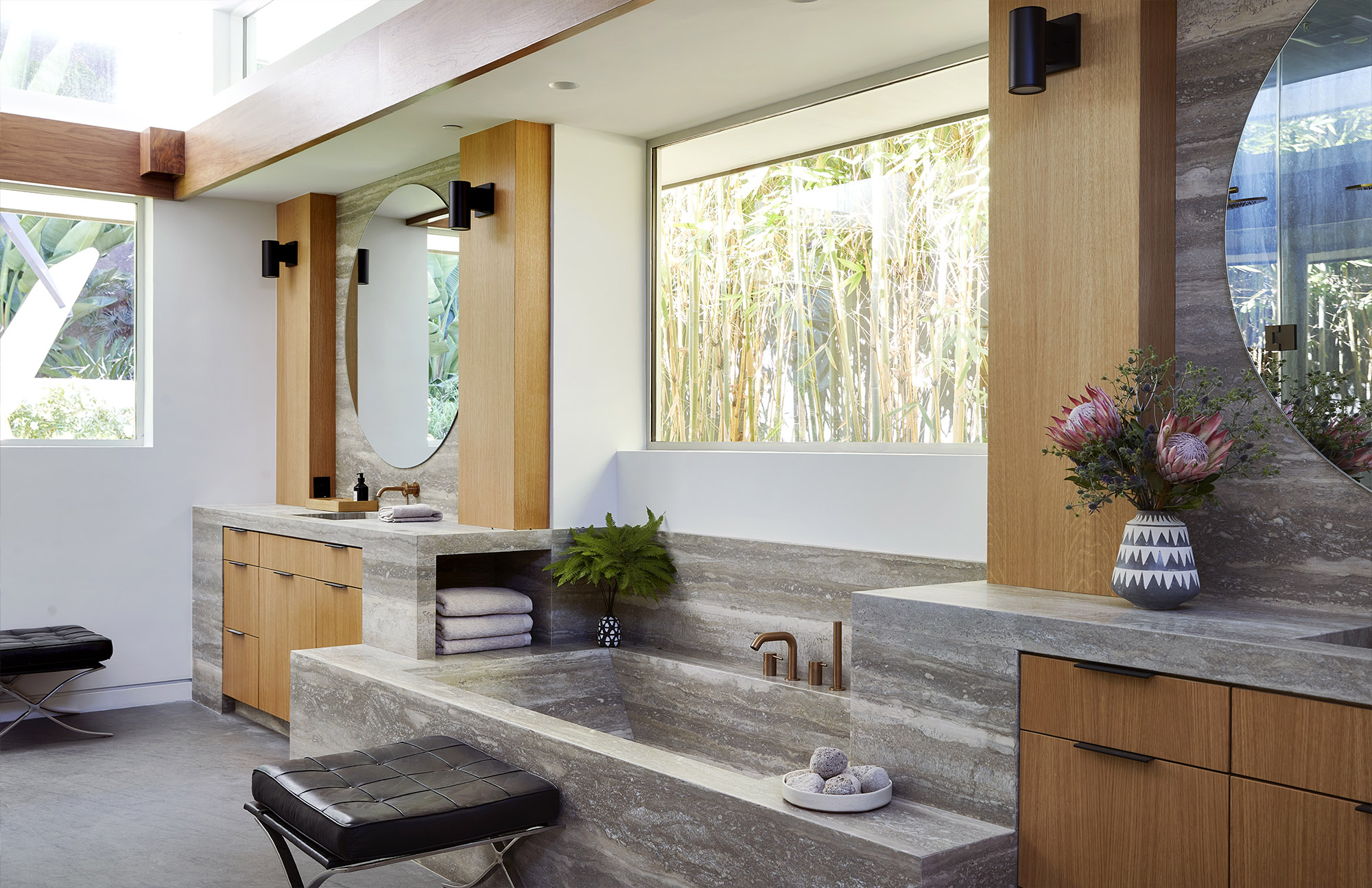 The open-plan kitchen, dining and living room space is divided by a new, dual-sided fireplace. To one side of the room is an atrium housing a 220-year-old elephant tree, said Mr. Naouri. An additional atrium with a 200-year-old dragon tree sits between two guest bedrooms, he said.
Outside, the roughly half-acre grounds include a six-sided geometric pool. Mr. Naouri said he enlarged the pool and added a built-in hot tub, Baja shelf and zero-edge border. Through new floor-to-ceiling windows, the primary bedroom suite overlooks the pool and Brazilian modernist landscaping, said Mr. Naouri.
Mr. Naouri said Maison d'Artiste has renovated and sold other midcentury homes in the Los Angeles area.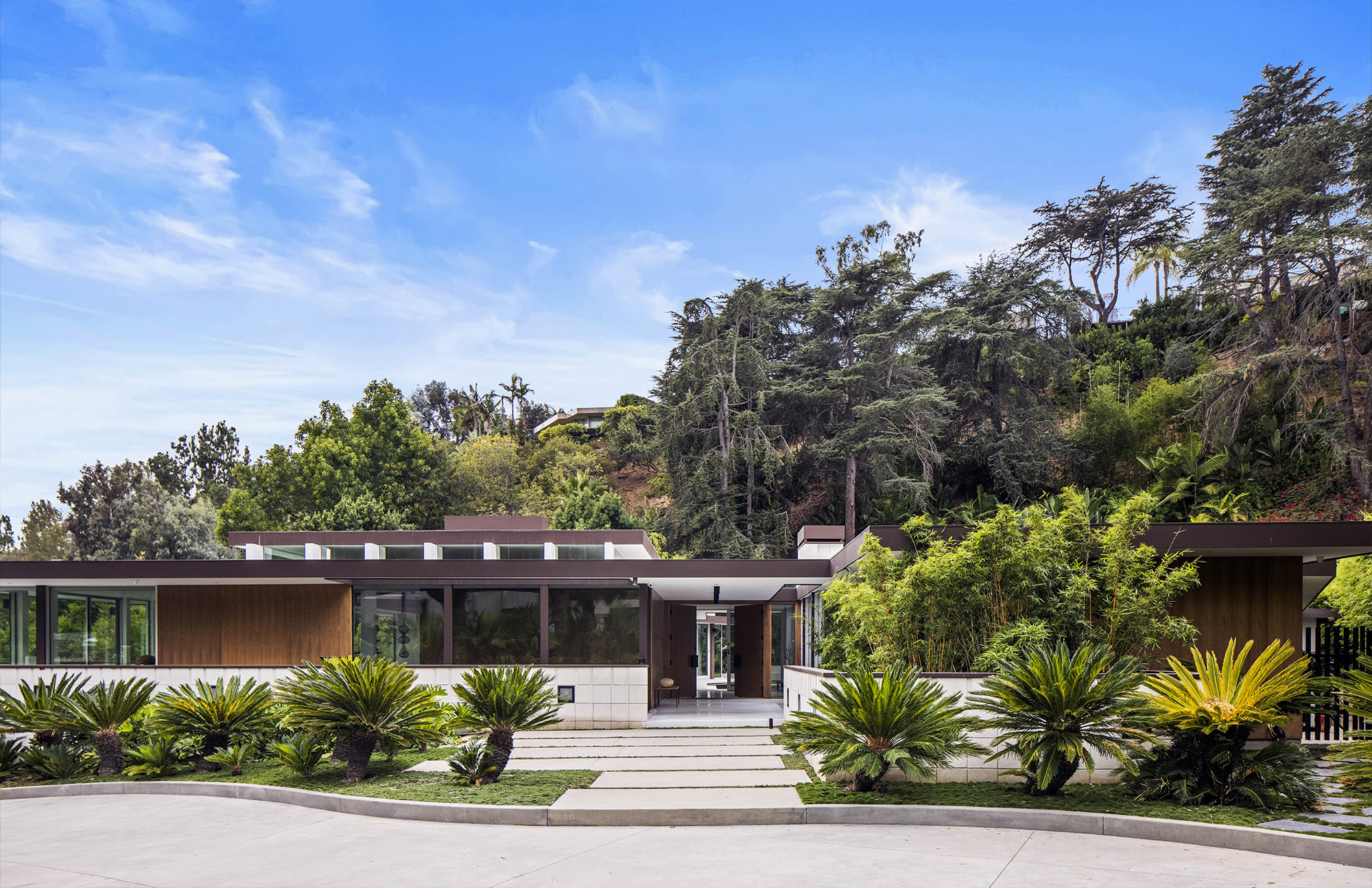 The listing agent is Mick Partridge of Hilton & Hyland, who said demand for high-end L.A. real estate is strong across all architectural styles.
---
Story courtesy of Wall Street Journal