Nothing epitomizes summer quite like the dulcet tones of a tennis ball finding its way back and forth on a sunny afternoon. While some may be blessed with courtside seats at the current French Open, or planning a trip to the famed centre court at Wimbledon, others may prefer their own home grown tournament.
Los Angeles is well known for its country clubs, the hedonistic 'golf and tennis' set was firmly established in the 20's and while many estates couldn't accommodate a golf course, they could embrace a court (or two) and so the sport found a solid holding alongside the obligatory pool within the grand homes of Beverly Hills and beyond.
Although Roland Garros is famous for its 'red clay' courts, the surface is actually white limestone covered with red brick dust. These unique courts are an elite surface embraced by only a few in Southern California. Currently for sale is designer Allen Schwartz' revered Mandeville Canyon estate, sitting on just under 2 acres of idyllic landscaping, it is home to L.A.'s' first ever clay court and has welcomed many celebrities, including tennis champion John McEnroe.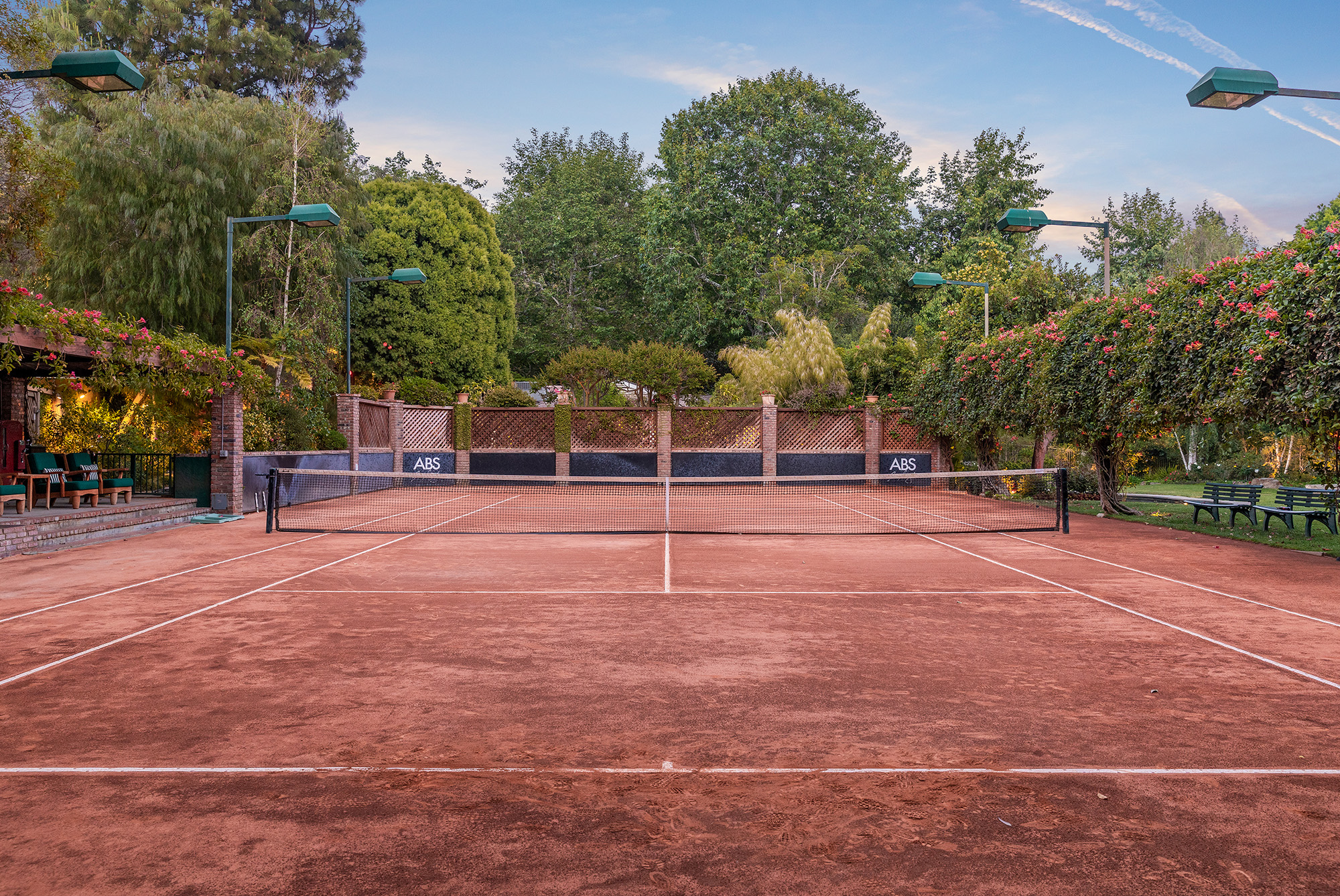 2383 Mandeville Canyon Rd, Brentwood | $23,495,000 | Represented by Mick Partridge | View Listing
If you prefer 'strawberries and cream' with your volley, then the Architectural Digest published English manor-styled Beverly Hills home on Tower Grove Drive delivers all you need. Its interiors are by renowned White House designer Michael Smith and the 3 acres of sublime grounds by Christine London provide various contemplative retreats and belvederes leading to one of the City's most beautiful courts.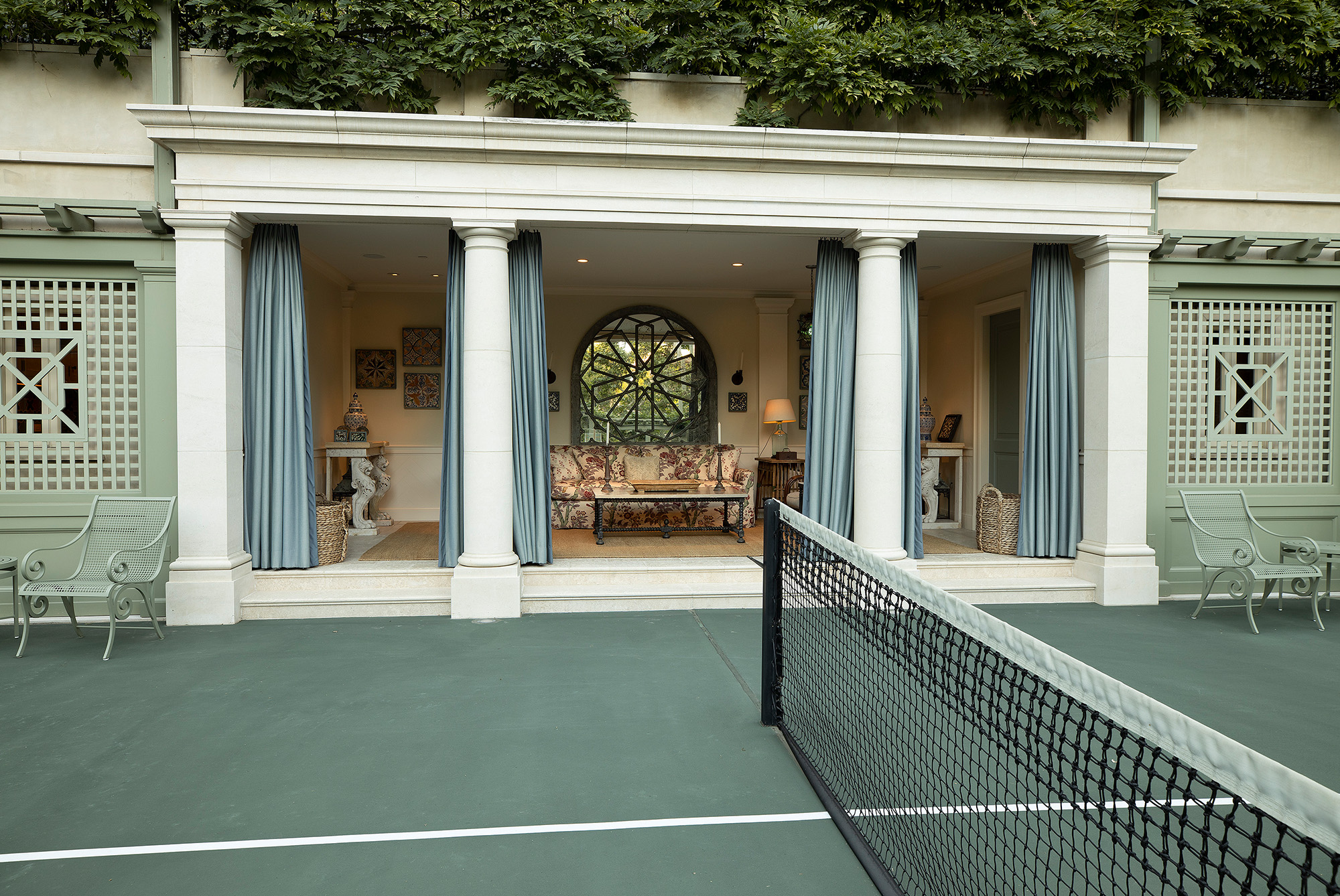 1201 Tower Grove Dr, Beverly Hills | $59,500,000 | Represented by Linda May | View Listing
Lastly, The Leonard Estate, likely the most important legacy property on the Westside, boasts its own sports provenance, and while tennis may not be Sugar Ray Leonard's primary prowess, his Richard Landry designed house boasts a tournament friendly motor court, expansive grounds and a flood-lit tennis court with enviable viewing area. Post game guests can enjoy the sun-drenched oval pool, grass meadow/lawn and putting green all within the coveted Palisades Riviera.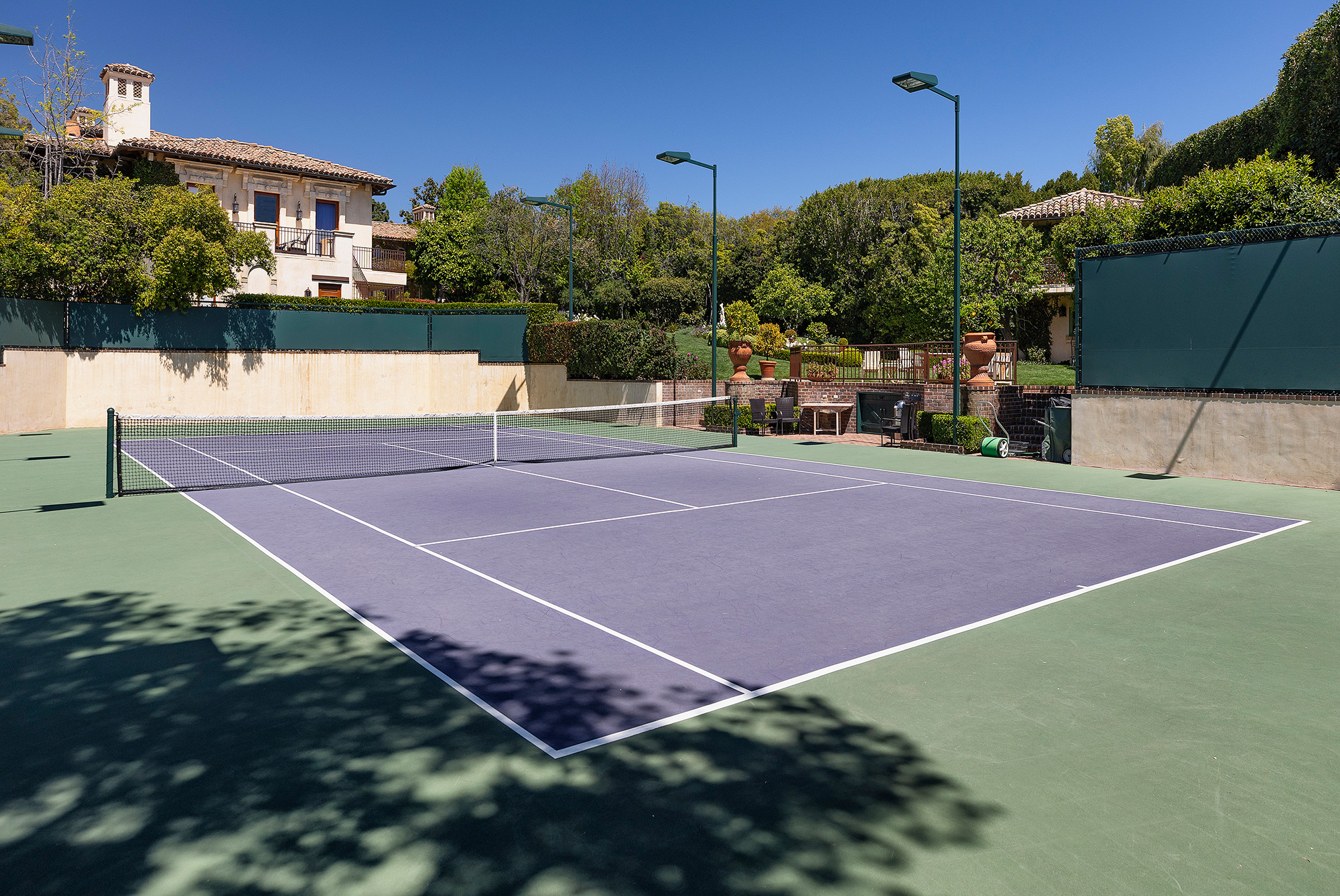 1550 Amalfi Dr, Pacific Palisades | $46,500,000 | Represented by Drew Fenton | View Listing
Game, Set and Match to the finest Tennis Court Estates L.A has to offer.
Story written by Judith Parker