Actors Ashton Kutcher and Mila Kunis met in 1998 while working on the TV comedy That '70s Show, where they played an academically challenged pair of teenagers having a dramatic on-again, off-again relationship. After the show their lives took different paths, but they reunited in 2012 and their previously on-screen teen romance became a real-life grown-up relationship—the couple are now married with two kids and a recently completed eco-dream home in Beverly Hills.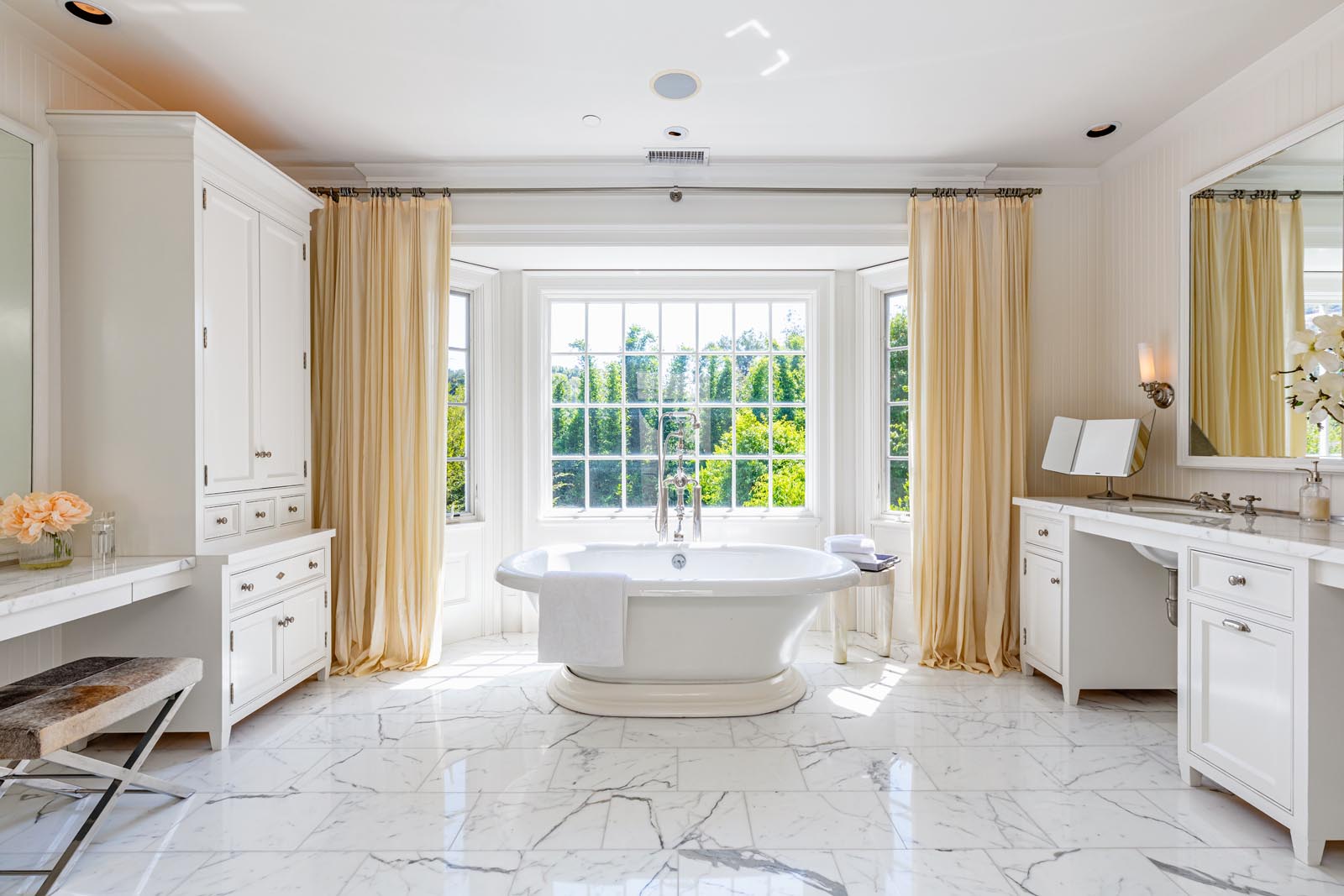 The Hidden Valley house for sale was built in 1999 in the style of East Coast American homes. It has a mahogany wood office, stone cladding on the exterior (pictured above), several fireplaces and a wine cellar—the aesthetic is definitely more traditional than a modern Californian beach house, but it has a sweet family ambiance in the backyard with a timber verandah (pictured below) overlooking a lagoon pool and spa.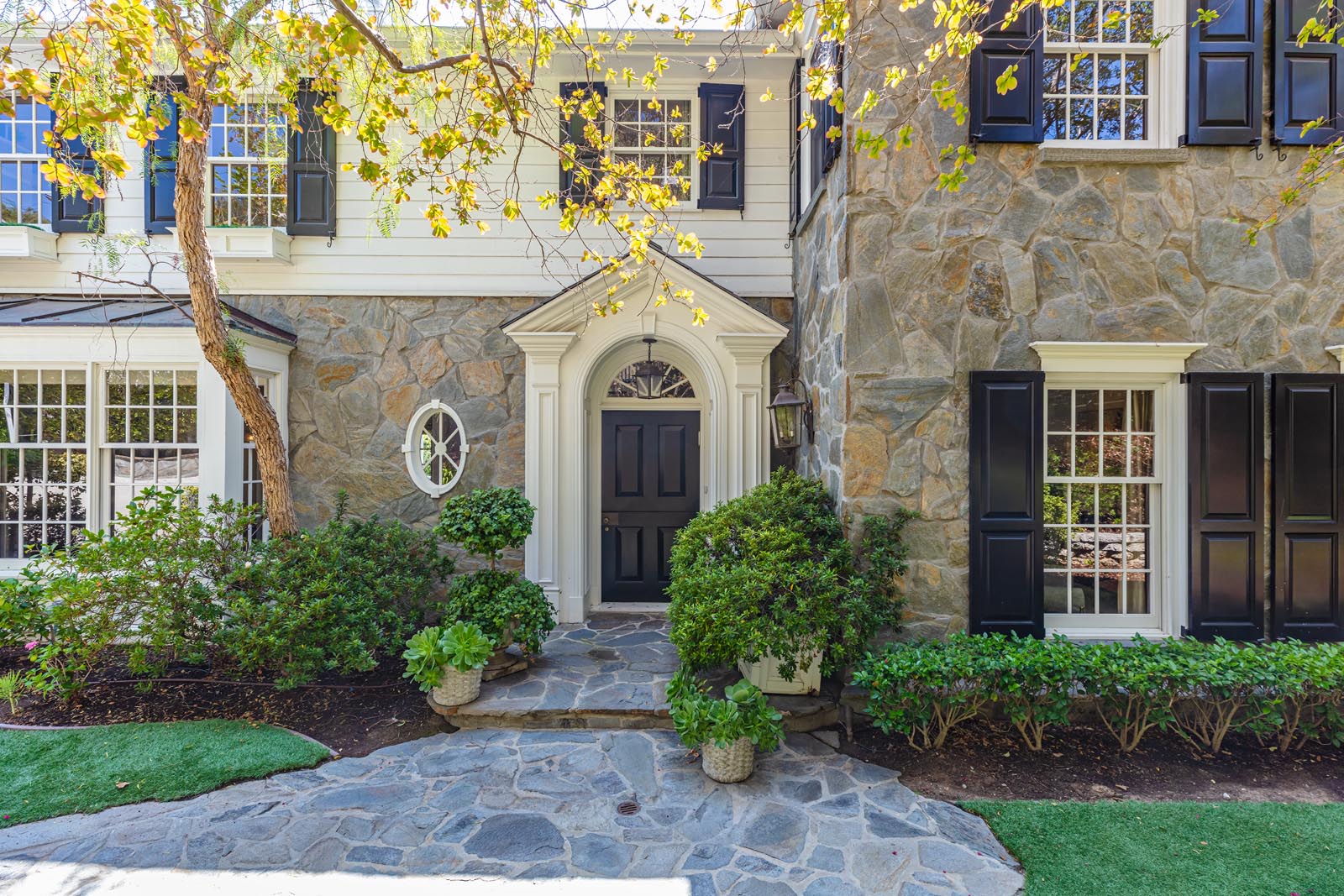 With five bedrooms and six bedrooms there's plenty of room for hosting and entertaining guests, including a wet bar and sauna to make sure visitors are properly relaxed. Drew Fenton and Justin Paul Huchel of Hilton & Hyland hold the listing and seem remarkably calm about it. In fact, the flowery hyperbole on their website peaks when they describe the entrance: "A landscaped yard and flagstone walkway approach the house, which draws the eye with stone accents and black plantation shutters." Decidedly low-key real estate language, particularly for anyone who's been watching the uber-hyped Amazon series Luxe Listings Sydney.
Should another high-profile power couple purchase the property, there's also an in-house gym to help avoid pesky sweaty paparazzi shots coming out in the press. Even better, if the new owners are Kutcher and Kunis fans, the eco-dream house the celebrity couple just finished building is only a few streets over. They'll be neighbours.
Keep scrolling to see the rest of the property.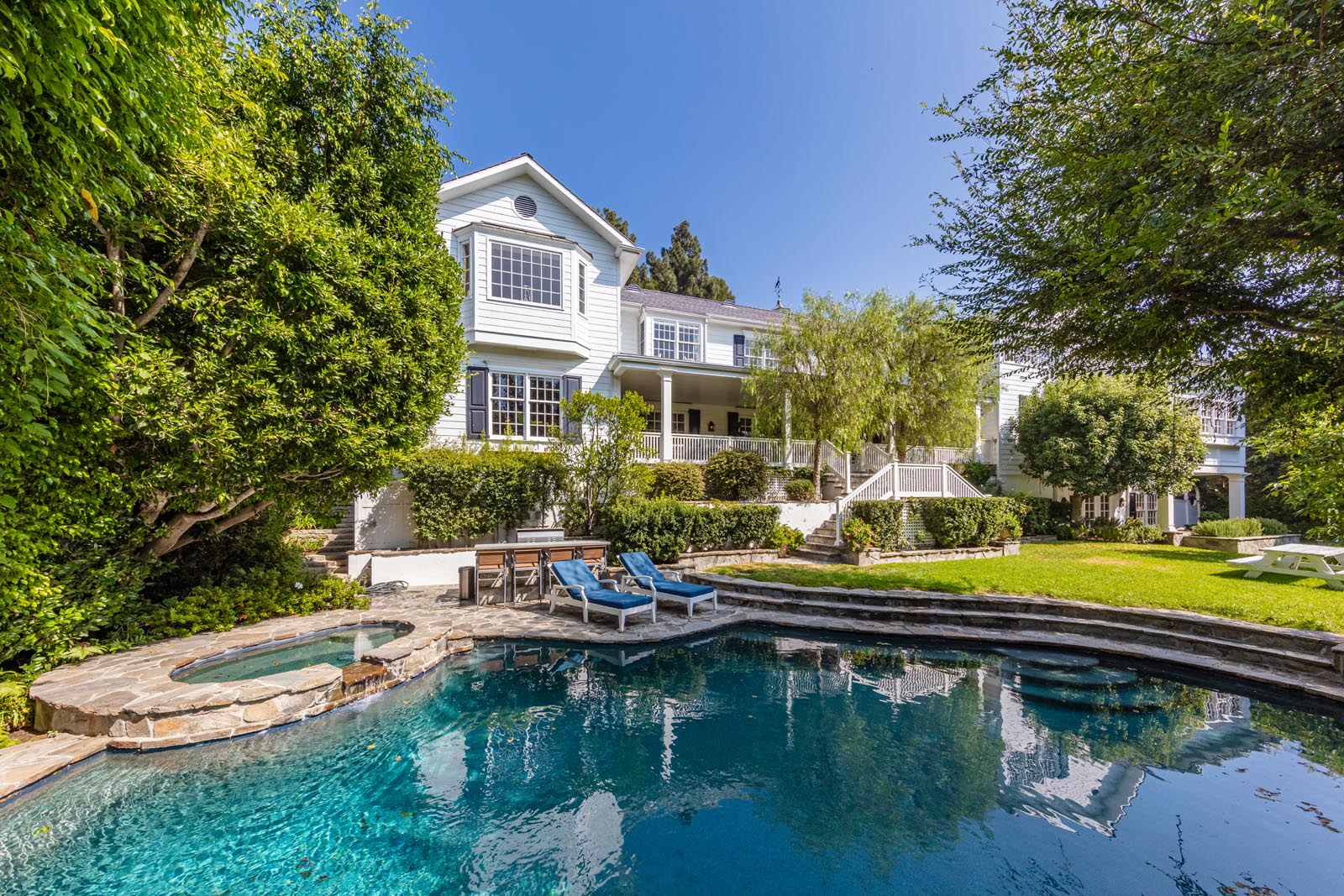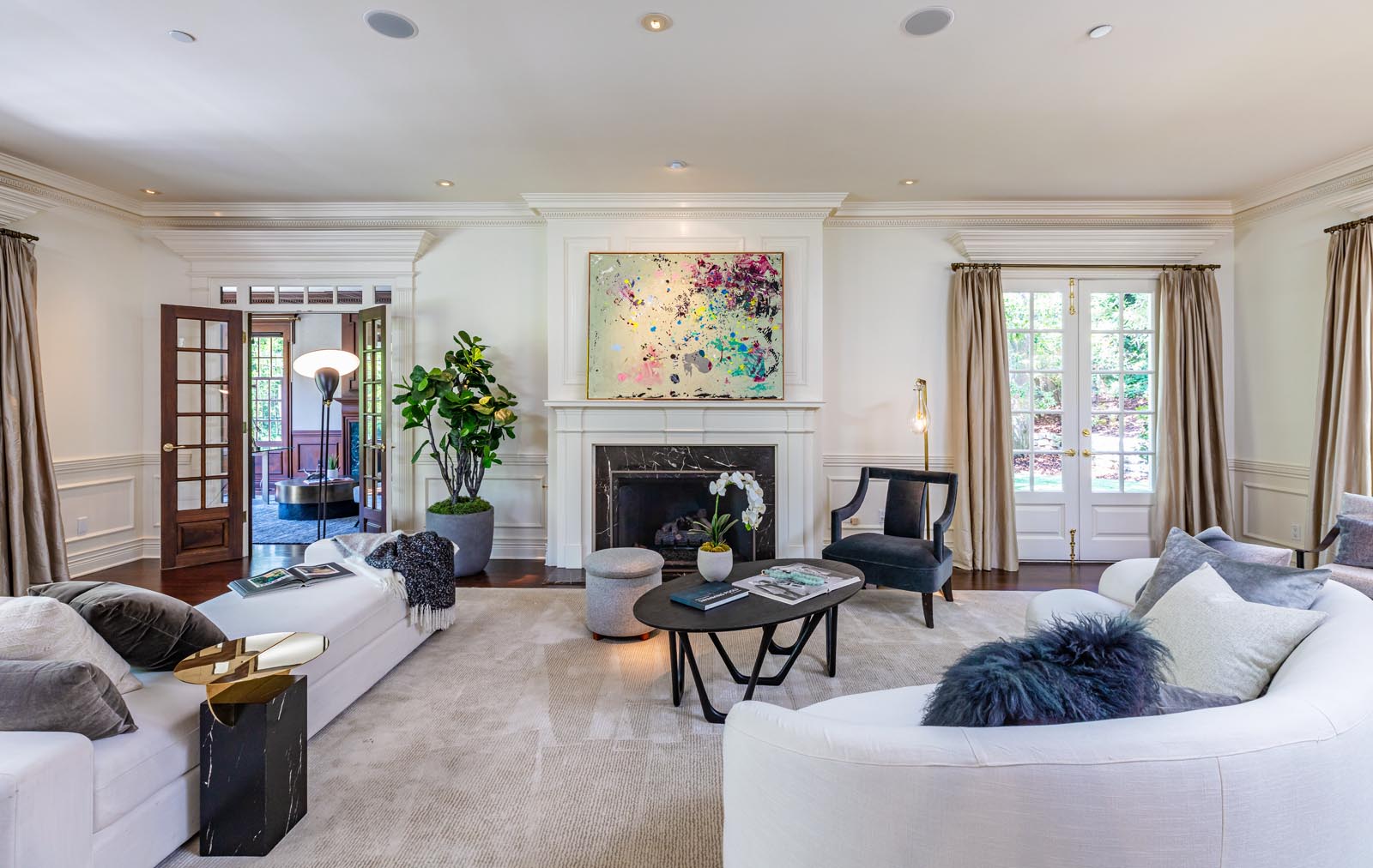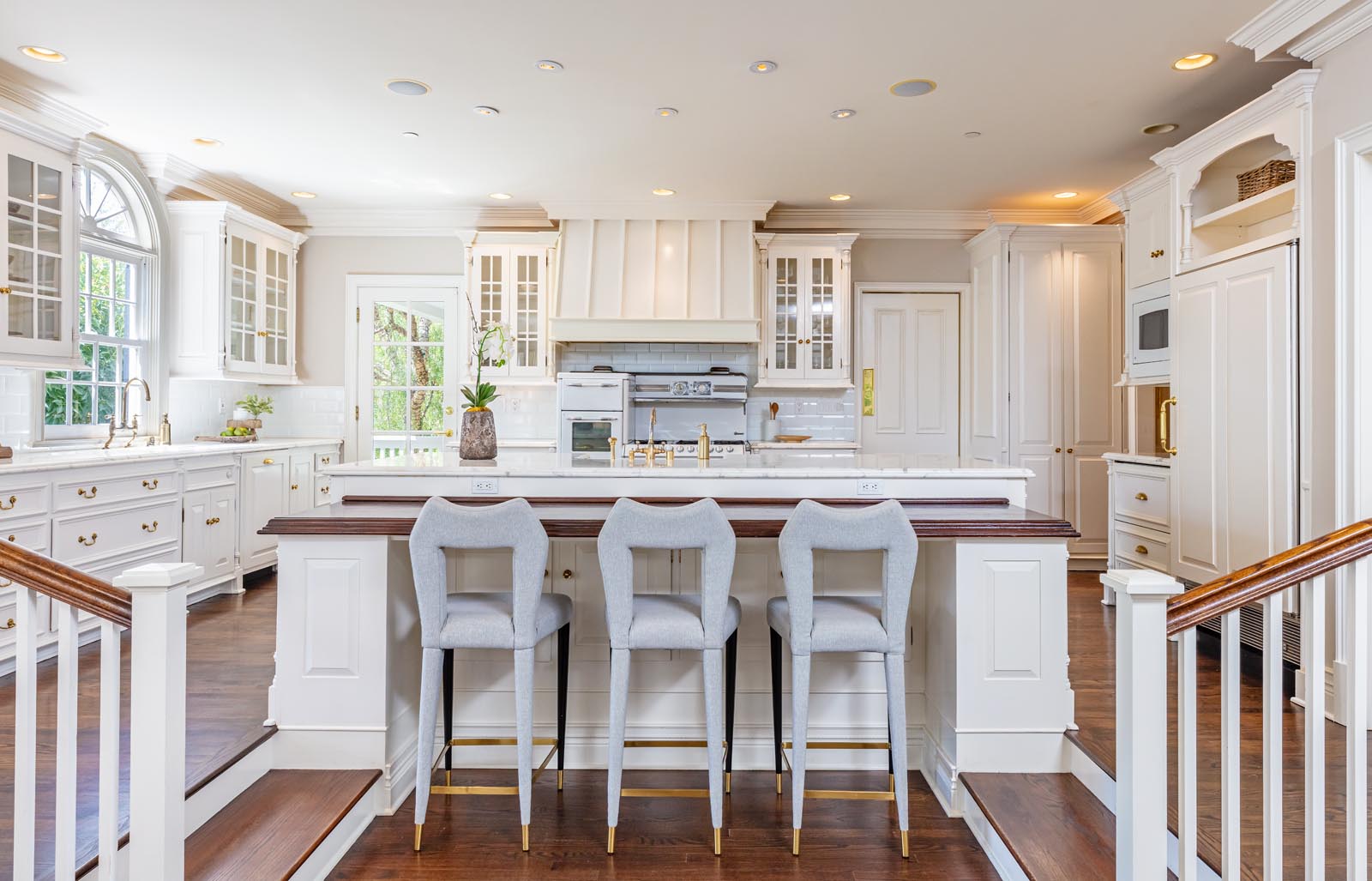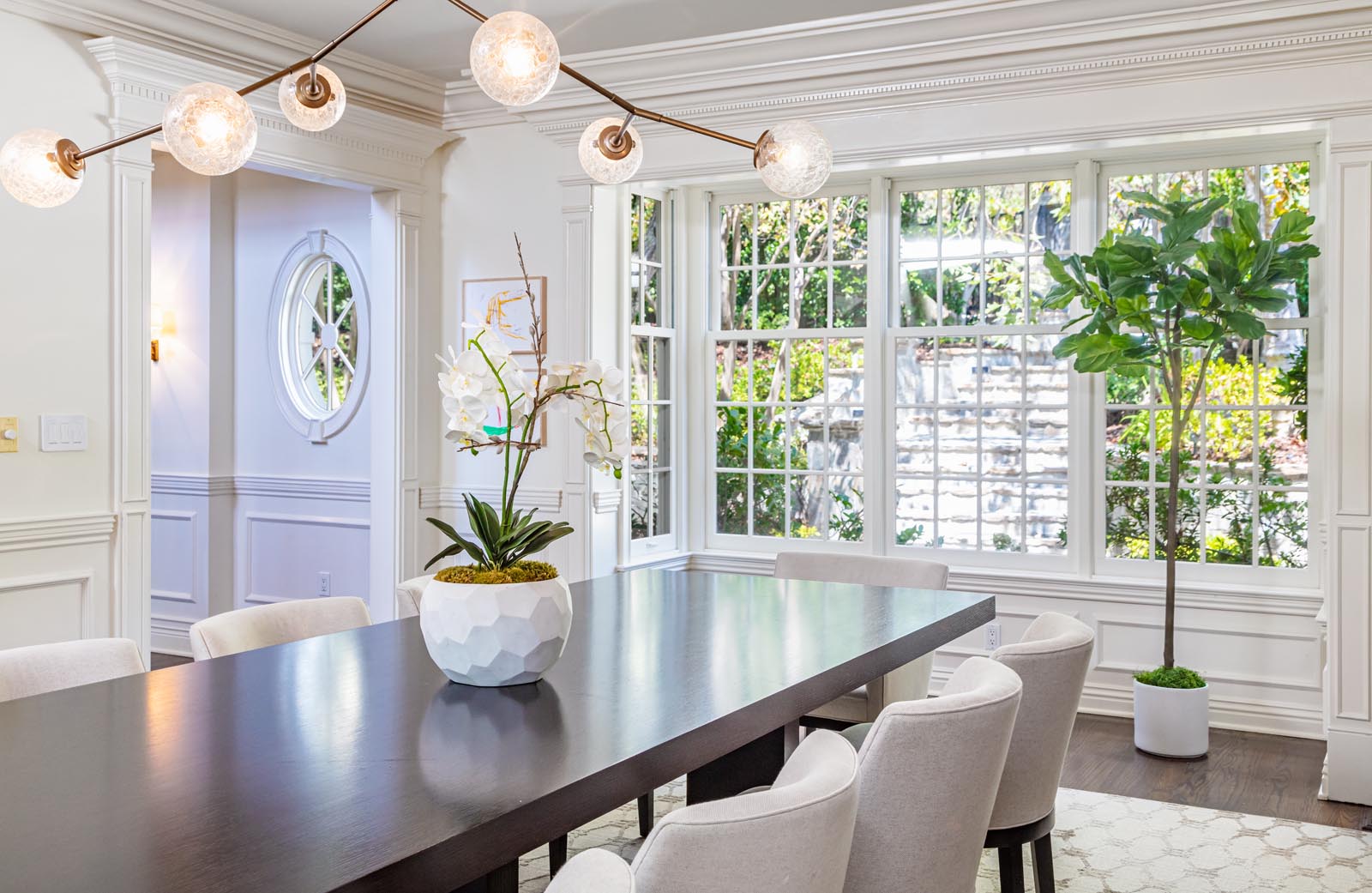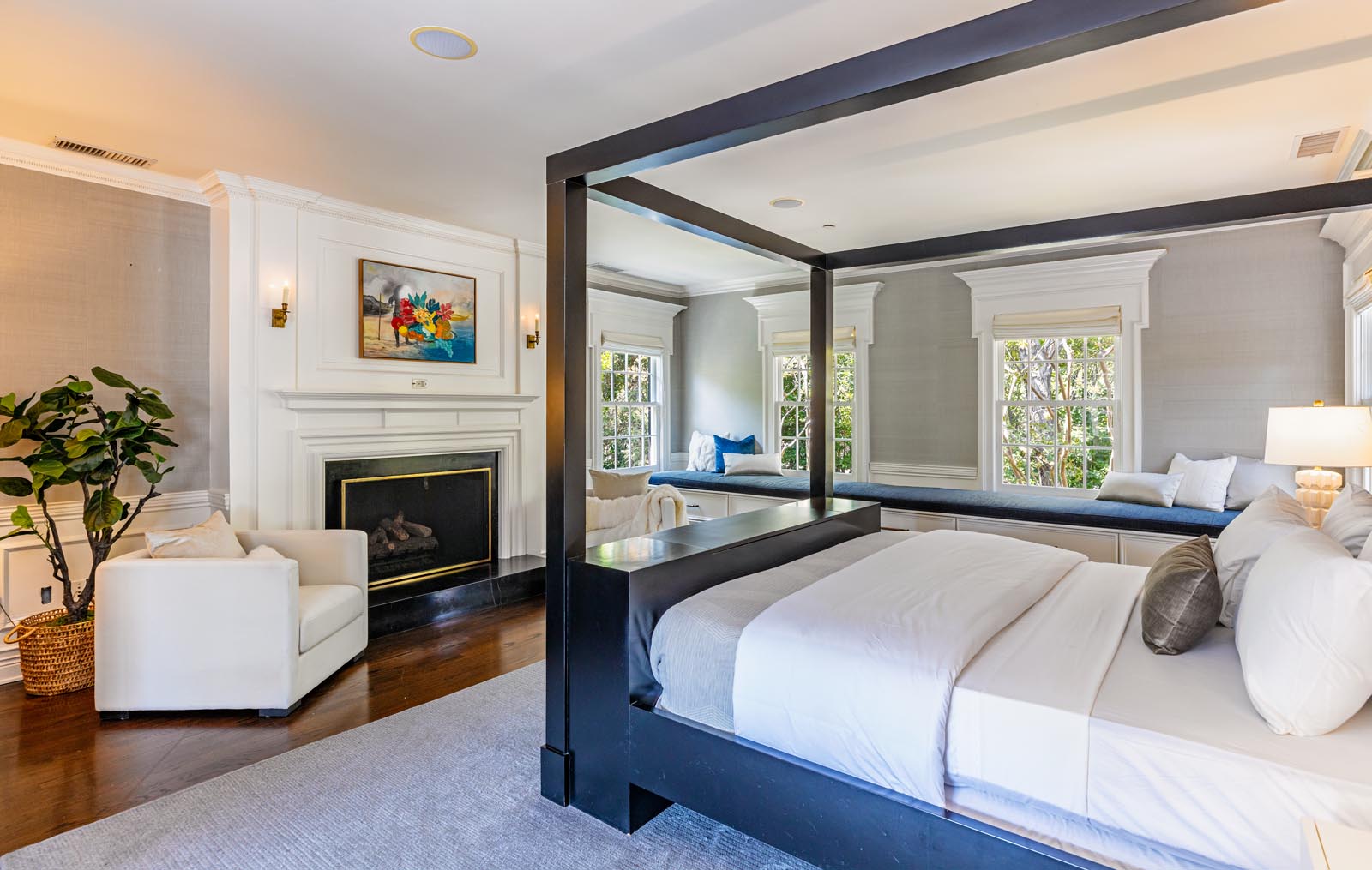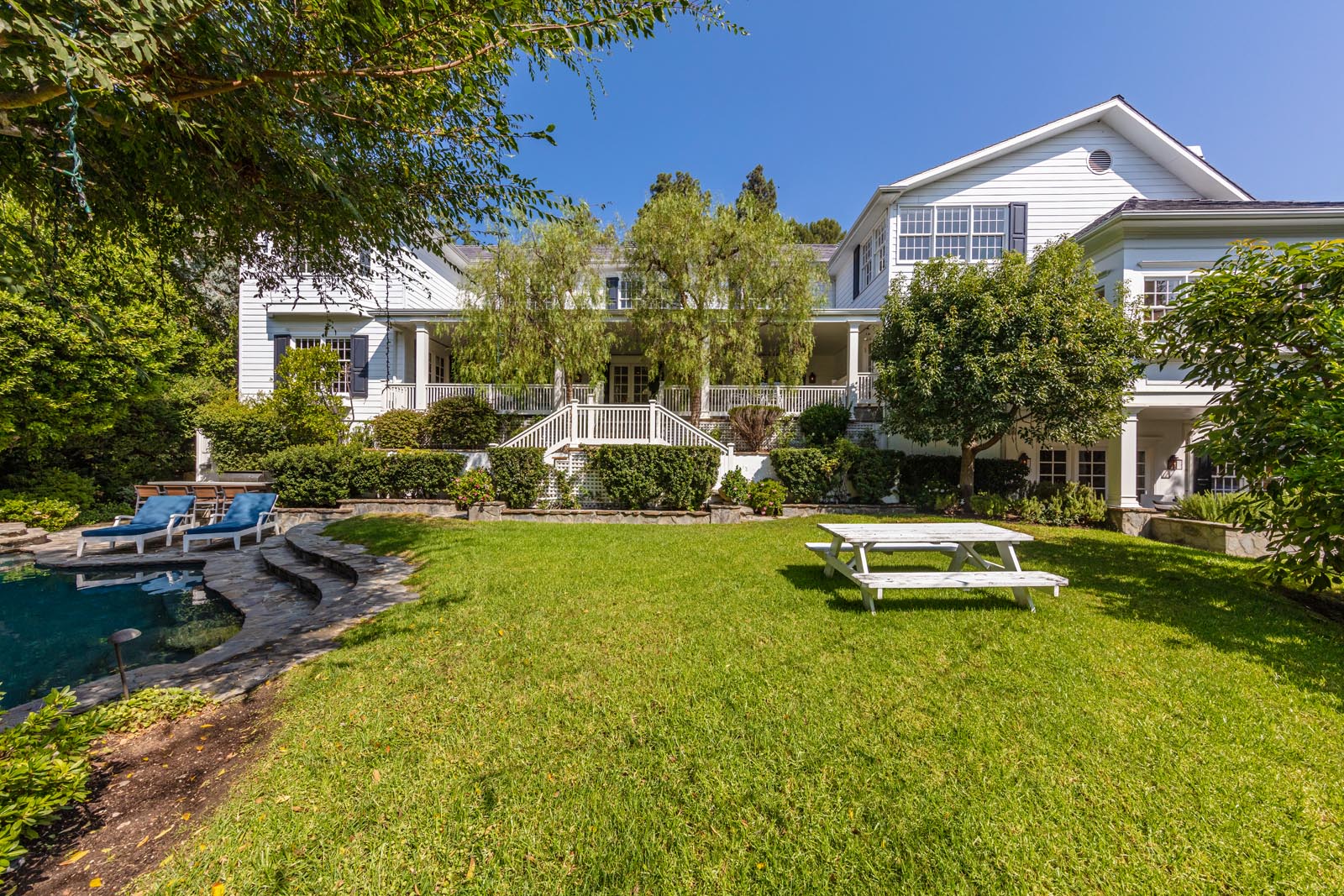 Justin P. Huchel and Drew Fenton Represent the Listing | View More
---
Story courtesy of Vogue Living