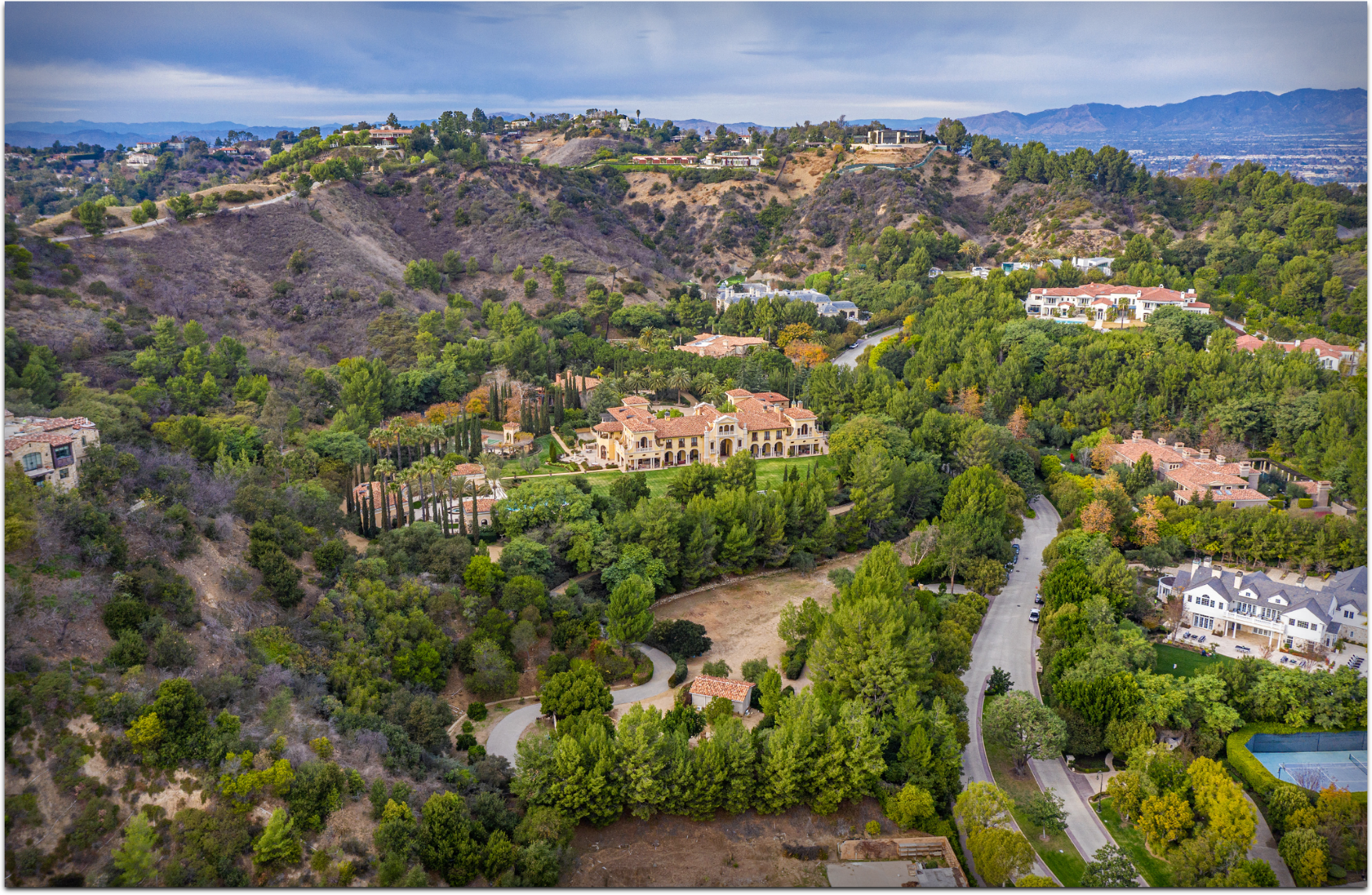 Hidden within the affluent 90210, Beverly Park stands as a symbol of prestige. It transcends traditional residential neighborhoods, representing a world where privacy, composure, and unattainable luxury converge. The rich history, magnetic allure, architectural grandeur, and the elite celebrity residents place Beverly Park atop the podium of the world's most coveted addresses.
Beverly Park's legacy is deep-rooted. In the early 20th century, the community was originally an area purposed for a golf course and country club to be named after Dean Martin. However, the transformation of this land into the illustrious Beverly Park we know today was a vision realized by the developers Elliot Gottfurcht and Brian Adler.
In the late 1970s, the two, together with a set of investors, embarked on an ambitious endeavor, laying the groundwork for what would become South Beverly Park. His vision was nothing short of perfection, emphasizing the history of Los Angeles and the grand estates that would feel like the old world. Completed in 1990 as a 250-acre enclave divided into two separate lots, a 4-acre private park, and tons of open space, Beverly Park was a lofty dream and a destination to strive to reach. Over the decades, the area once deemed for a golf course and country club is now "an exclusive community club of its own," said David Kramer, President of Hilton & Hyland.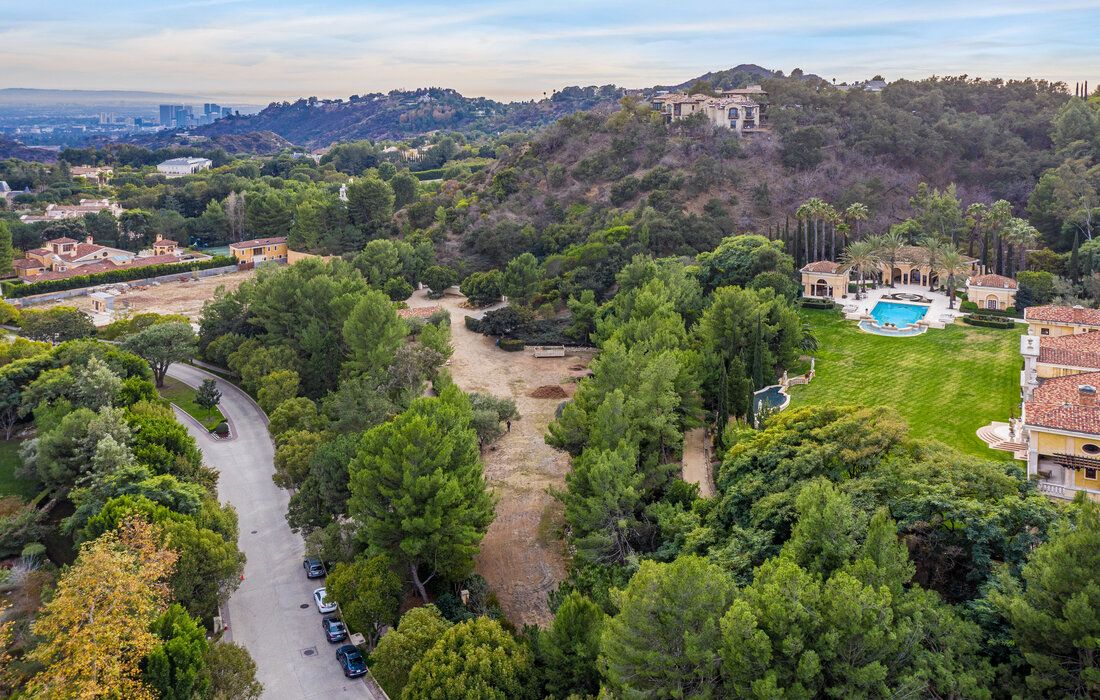 The temptation of Beverly Park is magnetic, drawing the world's most discerning and affluent individuals. Central to its allure is the unwavering commitment to privacy. Two fortified entrances guarded by security personnel grant residents unparalleled serenity and safety. In Beverly Park, privacy is not merely a luxury; it is an exclusive opportunity awarded to the fortunate few. Beyond privacy, the community stands as a testament to architectural grandeur. Residences within redefine the concept of an estate, evolving properties into living works of art that transcend the boundaries of design and opulence. 
While Beverly Park's aura of exclusivity is often perceived as a singular entity, this iconic enclave has two distinct layers – North Beverly Park and South Beverly Park – each with its own unique character.
South Beverly Park, the first part of the community to be built, embraces architectural landscape, impressive designs, and cutting-edge innovations. This southern section exudes a distinct sense of originality while boasting only one entrance, attracting individuals who appreciate the fusion of privacy and the epitome of luxury. The ambiance in South Beverly Park is one of dynamic sophistication, with homes that push boundaries and exceed sale records. Open spaces and seamless integrations of indoor and outdoor living create an environment where residents can experience the pinnacle of contemporary luxury living at the peak of 90210.
North Beverly Park is known for larger homes on more oversized lots. While the whole community is a testament to Beverly Hills' architectural grandeur, this northern section embodies a timeless grandeur and old-world charm. Residents enjoy the luxury of vast estates, sprawling gardens, and opulent oasis, each meticulously designed to reflect the utmost in sophistication and extravagance. North Beverly Park exudes a sense of classical elegance lined with impeccable architectural styles. The ambiance is one of refined tranquility, with tree-lined roads, serene courtyards, and an air of understated opulence. Residents of North Beverly Park relish in the seclusion afforded by extensive greenery and generous property sizes, making it a favored choice for those who value utmost privacy and a sense of traditional living.
While North and South Beverly Park differs slightly in style, they share the common threads of unparalleled exclusivity and privacy. These two parts of Beverly Park provide residents with timeless elegance and cutting-edge sophistication, ensuring that Beverly Park continues to cater to the tastes and preferences of its esteemed residents. A sanctuary for celebrities and influencers like luminaries such as Denzel Washington, Eddie Murphy, Sylvester Stallone, Rich Paul, and Rod Stewart have chosen this neighborhood as their exclusive retreat.
Beverly Park boasts a world-renowned equestrian center, allowing residents to indulge in their passion for horses, adding an additional layer of sophistication to this opulent enclave. For those with an affinity for sport, private tennis courts and extensive recreational spaces within the community are testaments to an active lifestyle that exudes sophistication. These estates in Beverly Park are not mere dwellings; they are architectural masterpieces, meticulously designed with unparalleled precision and creativity.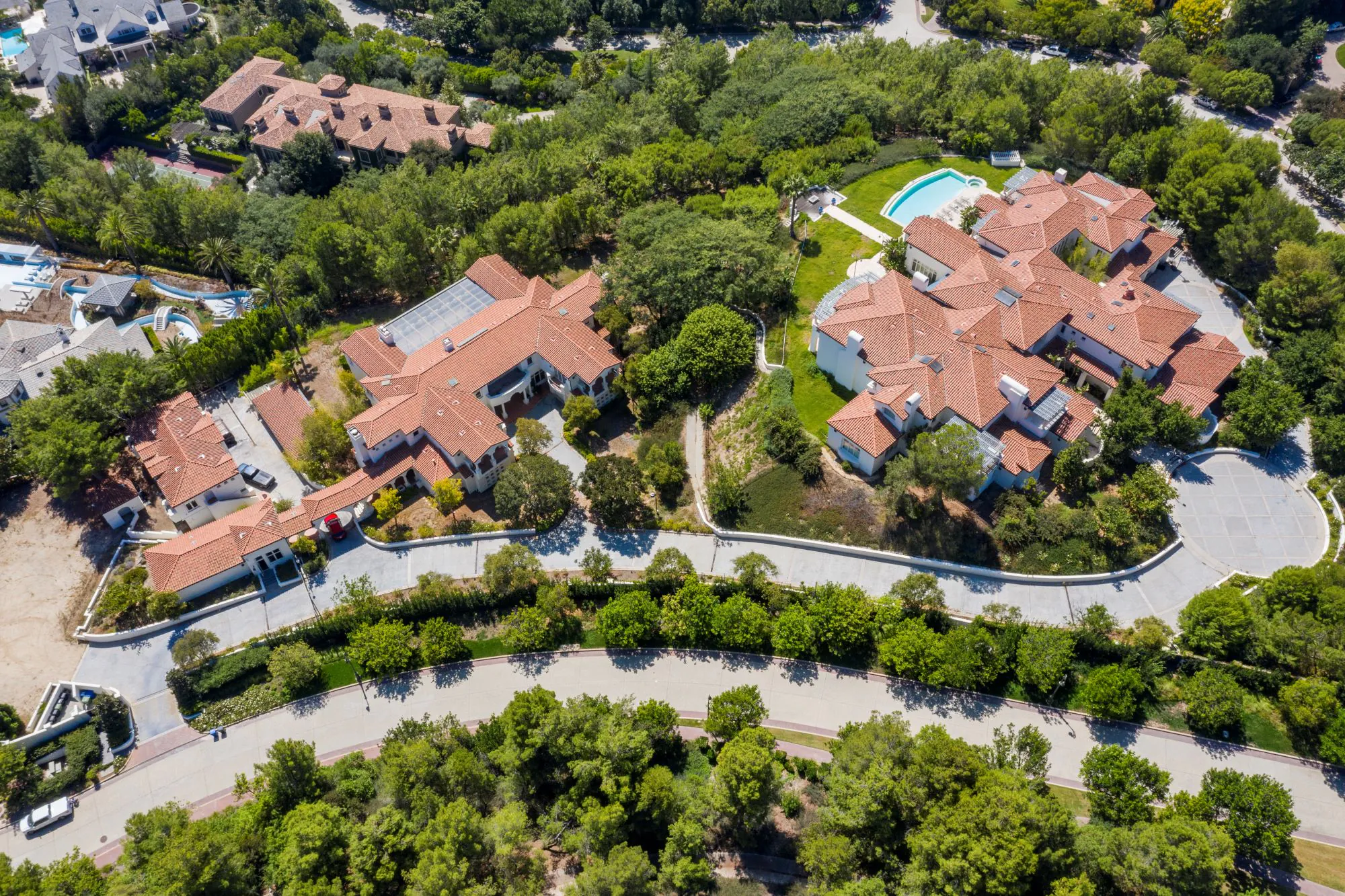 When Kramer recently sold 73 and 74 Beverly Park, "there was an opportunity to create a world of its own," he said. Immediately after the sale, "We set out to raise the bar for proper luxury and set a new standard for excellence." He explained that some renovation and imaginative projects aim at setting price records and stray from the purpose of a home. "Finding an address that checks all the boxes is rare, which is why the project we have brewing in Beverly Park is so special," Kramer said.
With the vibrant city of Los Angeles at its doorstep, Beverly Park transcends the concept of a residential community; it is a sanctuary of sublime luxury and extravagance. With its history, unparalleled privacy, awe-inspiring architecture, and an extensive roster of influential residents, this monumental guard-gated community stands as one of the world's most sought-after enclaves.
For those fortunate enough to call Beverly Park home, life in the prestigious community epitomizes luxury and discretion. The legacy of elegance, combined with the breathtaking residences, ensures that Beverly Park will forever captivate and inspire luxury living. It remains an enduring confirmation of the timeless allure of Beverly Hills and the limitless aspirations of those in search of sophistication and exclusivity. Beverly Park is not merely a destination; it is an experience, an aspiration, and proof that dreams can become realities.