Hilton & Hyland is thrilled to present The Enchanted Hill in Beverly Hills. Listed at $150 million, this iconic 120-acre private hilltop property is a once-in-a-generation opportunity. Ideal for an individual seeking the ultimate in privacy and security or the creation of a family compound with five building sites.
The Enchanted Hill is less than 10 minutes from Rodeo Drive and offers sweeping city, ocean and mountain views and two separate gated entrances.
Microsoft co-founder and philanthropist, Paul G. Allen, who has owned the property since 1997, has made significant improvements to the property's infrastructure, including a one mile private street, rendering it a unique canvas with limitless possibilities for creating a world-class compound.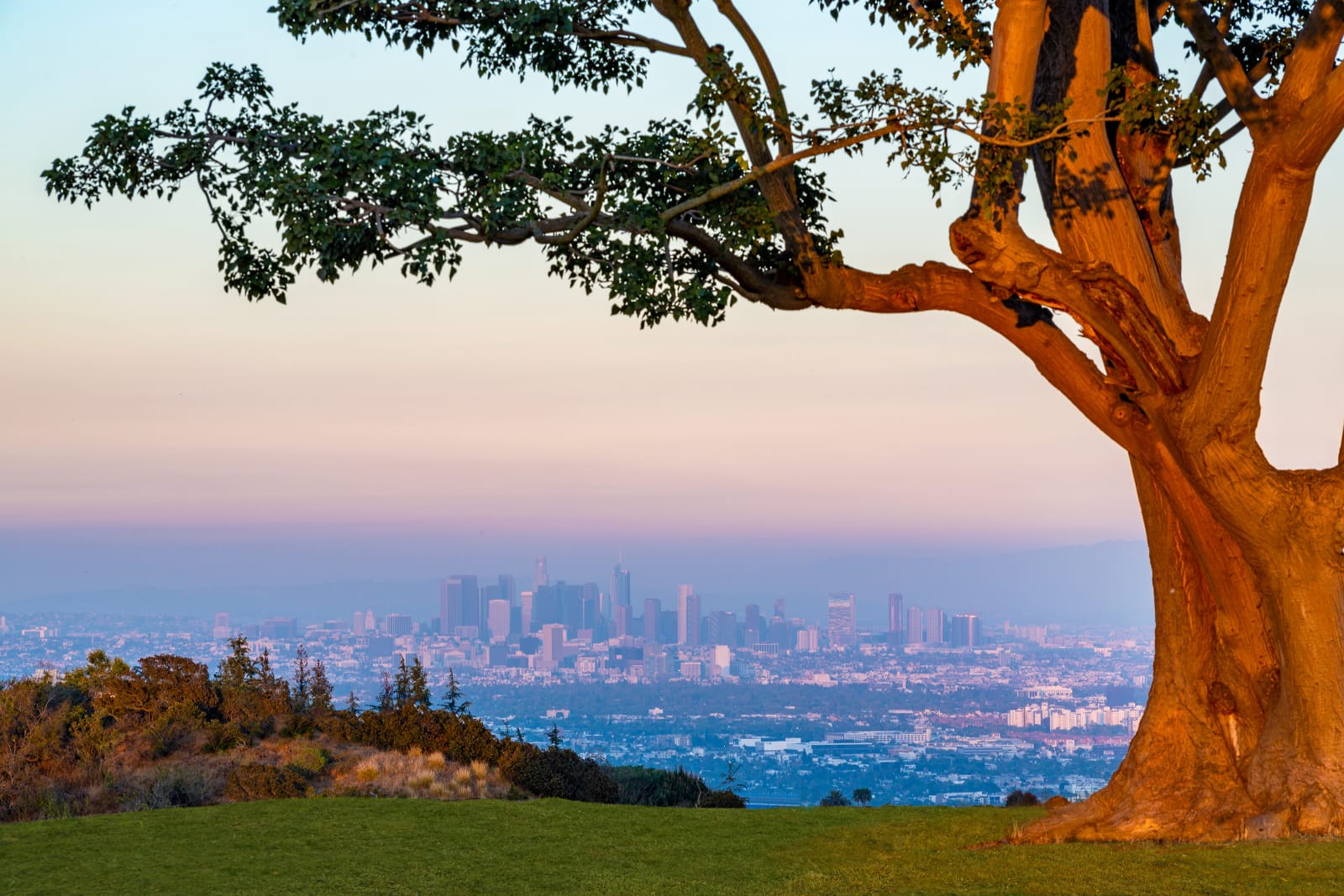 "Paul Allen's vision for the property was always to combine the matchless views and topography with incomparable design to produce something of enduring value," said Ada M. Healey, Vice President of Real Estate for Vulcan Inc. "Our hope is the next owners will bring this same careful approach to this extraordinary property."
The Enchanted Hill property was first discovered by Hollywood legends Frances Marion and Fred Thomson in the early 1920s. The couple hired California architect Wallace Neff to transform the Beverly Hills property into an "enchanted wonderland". Named Enchanted Hill by then friend and neighbor Greta Garbo, the property eventually sold to Lejeune Barnes, oil and mining entrepreneur, then Paul Kollsman, German-American inventor, and finally to Mr. Allen.
Jeff Hyland, Rick Hilton, Zach Goldsmith, and Jesse Lally are representing the property. We spoke with Zach Goldsmith and Jesse Lally for a more behind the scenes look at The Enchanted Hill.
Since joining Hilton & Hyland in 2007, Zach Goldsmith has consistently been named in the Top 10 Power Agents for completing some of the largest sales in Los Angeles. As a member of the California Association of Realtors, Beverly Hills Board of Realtors, and Estates Director for Hilton & Hyland, Zach is a part of The Wall Street Journal's Top Brokers nationwide. He specializes in the full service and protection of high-net worth individuals, Fortune 500 CEO's and influential celebrities alike. Along with a love of real estate history, architecture and negotiation, Zach's lifetime experience, deep family ties to the business, and optimistic energy give him an exciting, competitive edge. For more than 13 years, Zach Goldsmith has sought to create the tools that help shape our industry and the economy.
This private hilltop compound provides a world of possibilities that can never be duplicated. Can you tell us about a few ideas?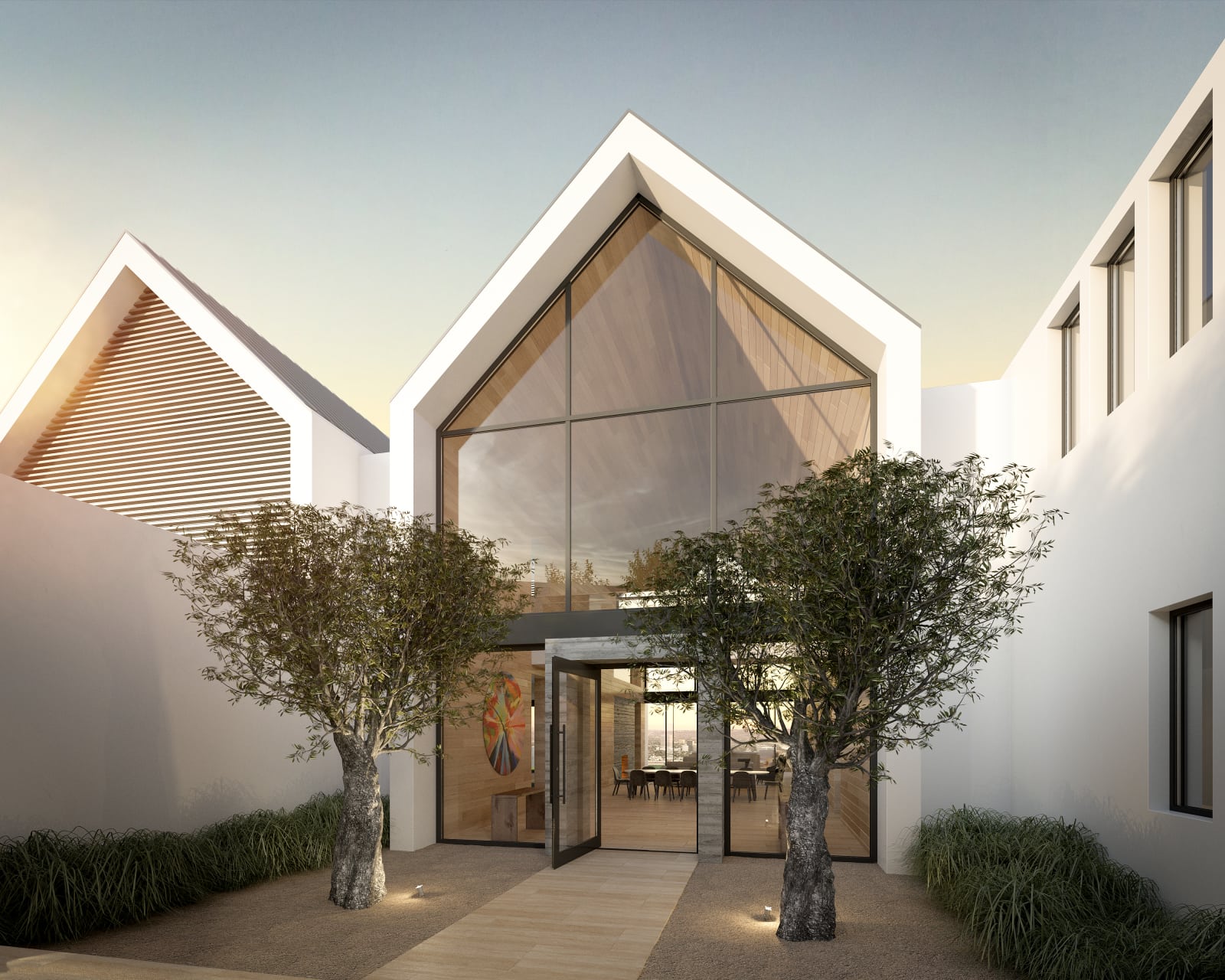 With 5 flat lots including one main mega residence at the top of the hill with incredible city and ocean views, incredible privacy and a mile long driveway meandering through all 5 lots, its the most unique and captivating property I've ever been a part of, or seen. On the main site you'll build the main residence, the site below is perfect for a vineyard and winery with equestrian facilities below. Drive down to your other lots on the compound with private guest houses with pools and city views, staff quarters, separate canyon view lot primed for an Entertainment complex with outdoor amphitheater, imax theater, and art annex, the next view lot is laid out for a full sports complex with championship tennis court and pavilion, basketball court, soccer field and golf facilities. And endless nature hikes all while in the privacy and security of your own property.
What dynamic qualities do you bring to this project?
Well, I suppose I'm me, and no one else has that. At least that's what I tell myself each day. We've been working very hard for over a year now, first spending months jumping through hoops I never even knew existed just to get the listing. Once we locked it down, we've spent the last six months preparing the site for sale by doing things you rarely see. For instance, we ordered a customized golf cart to tour the property with, we've built a custom sales center from a shipping container inspired by James Perse, and we even directed a film unique to this property capturing the history while overlaying 3d images of what the future will bring. We've brought our collaborative vision and passion to make this an unrivaled experience and help to raise the bar in our business.
Jesse Lally started his first six months as an agent with Hilton & Hyland at a record setting pace, selling $39.6 million as part of America's top-grossing team, Williams & Williams, which led to $341 million-dollar year. Since then, Jesse has continued to progress on his own towards becoming a leader in the industry. Working on some of the biggest transactions in Los Angeles (recently selling a new construction home in Bel Air for $18 million and shattering records in the Beverly Hills Post Office selling a newly built contemporary home for $40 million at $3000 per foot) and with A-list clients from New York, Miami, London and California as well as international investors from Asia, Europe and Russia, Jesse has begun to redefine luxury in Los Angeles.
What's so unique about The Enchanted Hill?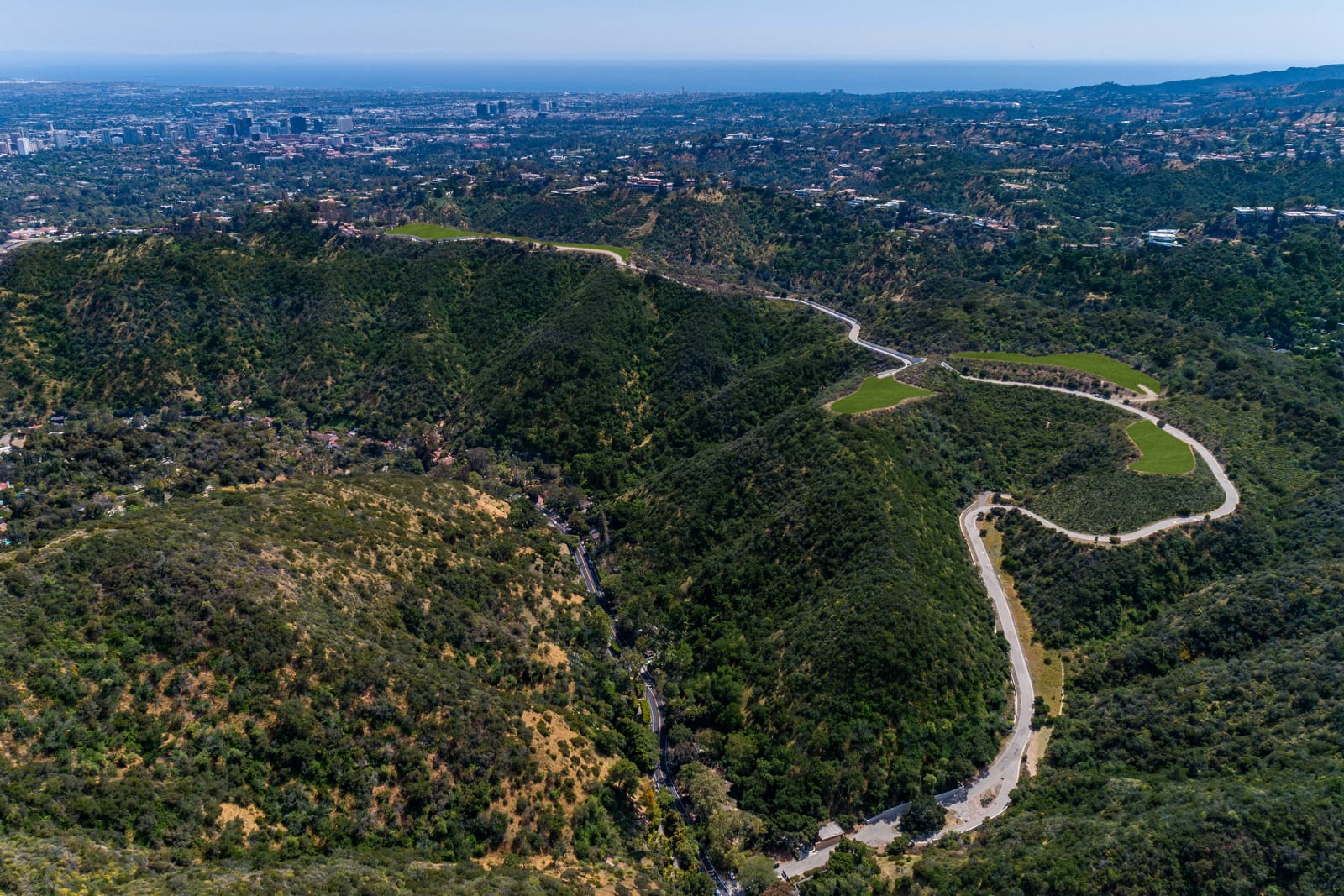 It lends itself to the most ambitious and creative minds. 120 acres of perfectly preserved canyon with a mile long drive cascading around turns passing 4 buildable sites of various size and shape with stunning views in every direction ending at a flat 4 acre parcel with downtown, city, ocean and canyon views. Multiple gates leading to the property and what can be an overwhelmingly dramatic entrance off Benedict Canyon Dr.
Do you have a shortlist of architects you'd love to work with on this project?
I would love to see what Scott Mitchell would do with this property. Aside from being a dear friend of mine he's creating some of the most dynamic property in Los Angeles as well as the Hamptons, Seattle, Australia and other places around the world. He, with long time friend and partner, Sandy Gallin had an incredible sense of developing compounds with detached structures that came together as a whole. He also is cutting edge with his material selection.
Are you hoping to create future stunning estates for Los Angeles or a change in dynamic landscape architecturally?
I think California will always be the home of modern and contemporary design. This is the birthplace of the architecture blending seamlessly the indoor with the outdoor to enjoy the everlasting great weather, views and energy. As times and styles change so will the materials that people use in developing their homes but the modern and contemporary architecture will remain. We've seen recent transition from white sheetrock, giant and aggressive marble slab and monochromatic floors to more elegant materials like concrete, teak, limestone, metals such as bronze, stained woods and other materials the give depth and warmth to the box style of modern and creates an almost farmhouse feel.
For more information on The Enchanted Hill, CLICK HERE.