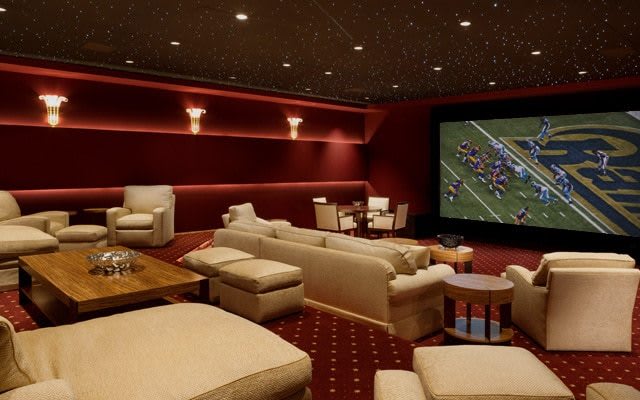 That time of year has returned, where the temperatures dip a little bit and NFL football takes over your Sundays – and Mondays and Thursdays. With not one but two NFL teams now in Los Angeles, the freeways and venues will be an atrocity around game day. Luckily, you won't have to step outside because the best seats to watch America's favorite sport will undoubtedly be from the comfort of your luxury home. Hilton & Hyland rounded up a variety of properties with the best basements, theater rooms and entertainment decks.
Billionaire – Listed by Branden & Rayni Williams


While this home has 12 rooms to choose from to watch football, imagine spending a warm Sunday afternoon cozied up on one of the countless entertainment decks. Should it get too chilly, you can take the party inside and resume the festivities in its state-of-the-art 40-seat Dolby theatre.
613 N Canon – Listed by Jeff Hyland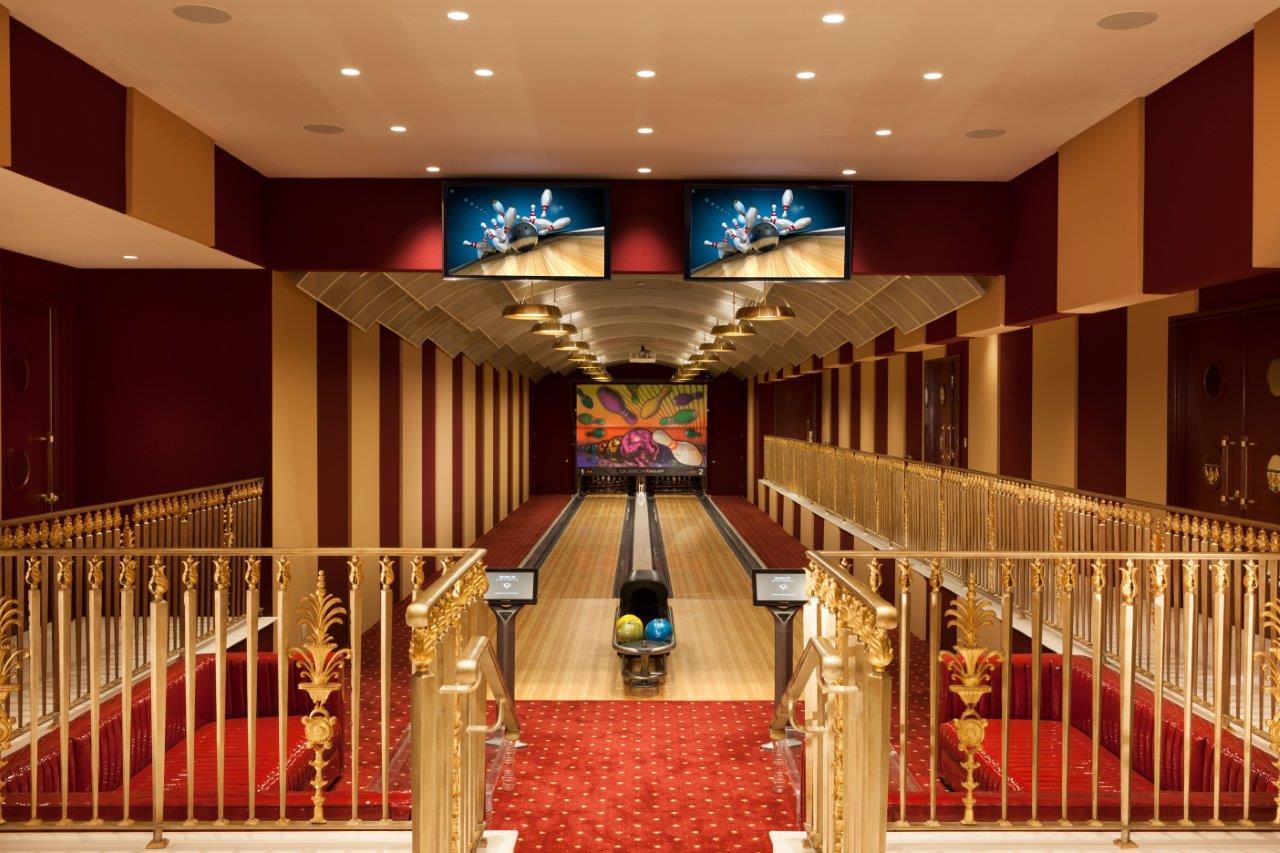 This home boasts a spacious theater room with stadium seating and a planetarium-like ceiling, but if you would rather be more active during the games, you can watch and entertain in the basement which includes a basketball court, a Qubica AMF two-lane bowling alley and massage parlor.
Maison du Soleil – Listed by Branden & Rayni Williams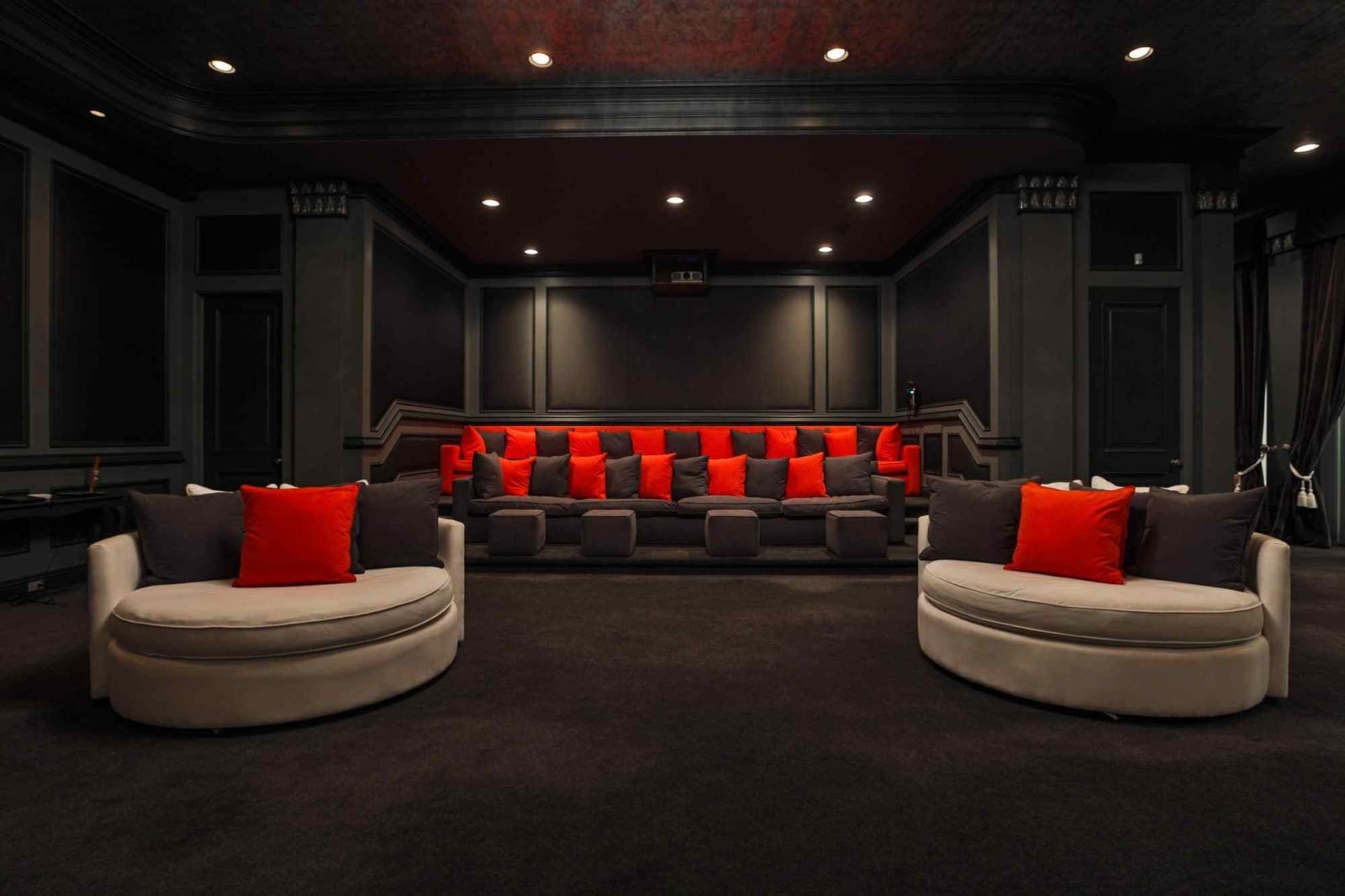 Gather around with family and friends in this luxurious and sophisticated 6,000-square-foot movie theatre. With all of its scale and grandeur, the home remains warm, and inviting, making this iconic Paul Williams estate a unique retreat for intimate family life yet poised for upscale entertaining.
9066 St. Ives Drive – Listed by Drew Fenton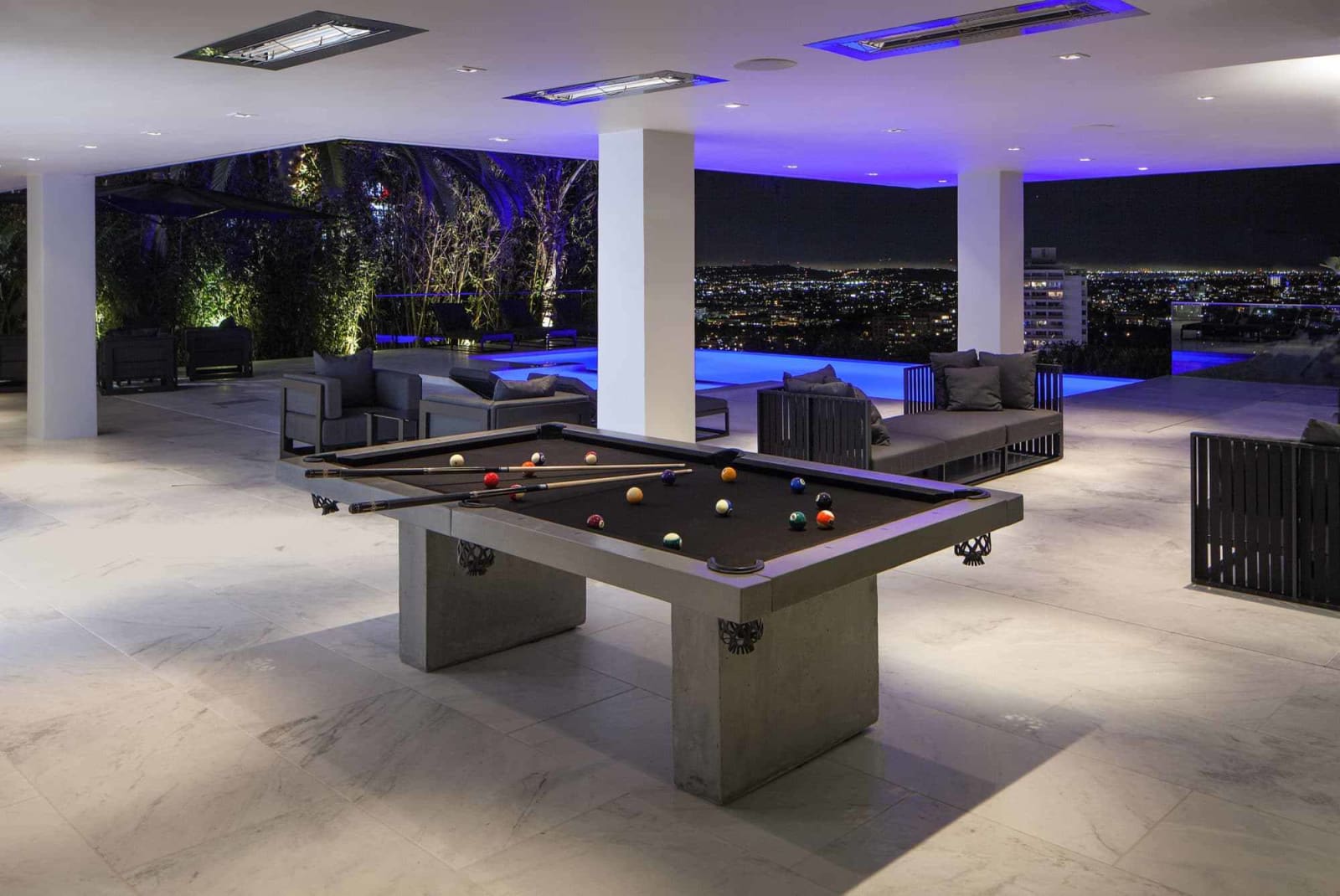 Exuding indoor-outdoor living, public rooms open to massive entertaining areas with panoramic views. With a professional screening room, game room with a bar and wine station that open to the pool, your guests will not want to leave.
8516 Hedges – Listed by Patrick Fogarty & Tyrone McKillen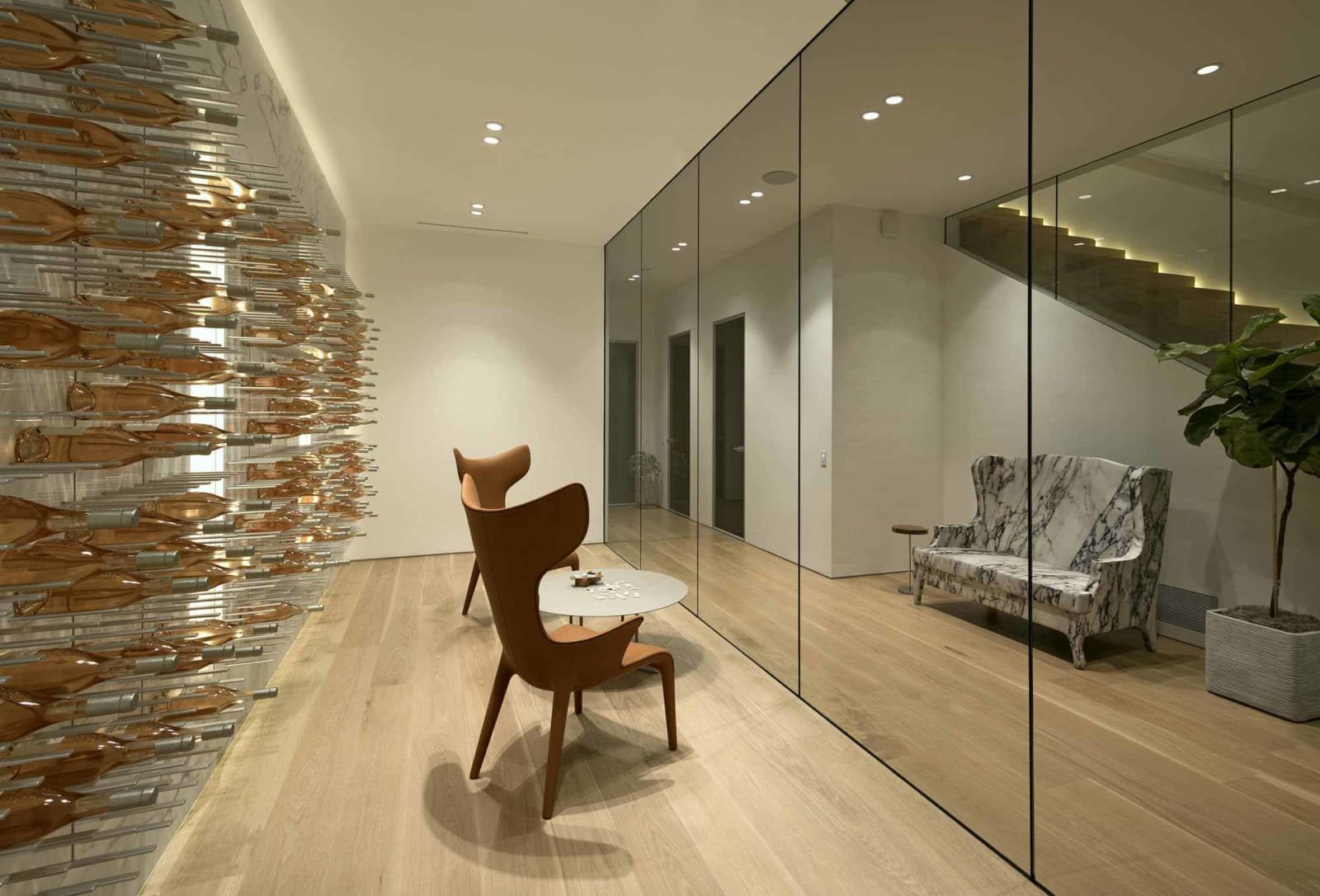 Enjoy the game in this home's theatre complete with a bar and adjacent to the wine tasting room. Should you feel the need to wind down at half-time, make your way across the hall to the home's indoor gym.