Built in 1950, this 4-bed, 2.5-bath Brentwood Midcentury Modern recently sold for $3.362 million. Designed by noted modernist A. Quincy Jones, Christina Collins represented the recently renovated and restored showplace.
The eye-catching dramatic roofline and walls of glass are just a few of the home's standout finishes. The recent renovation stripped away years of paint and other elements, returning the estate to its original design details of raw wood and concrete.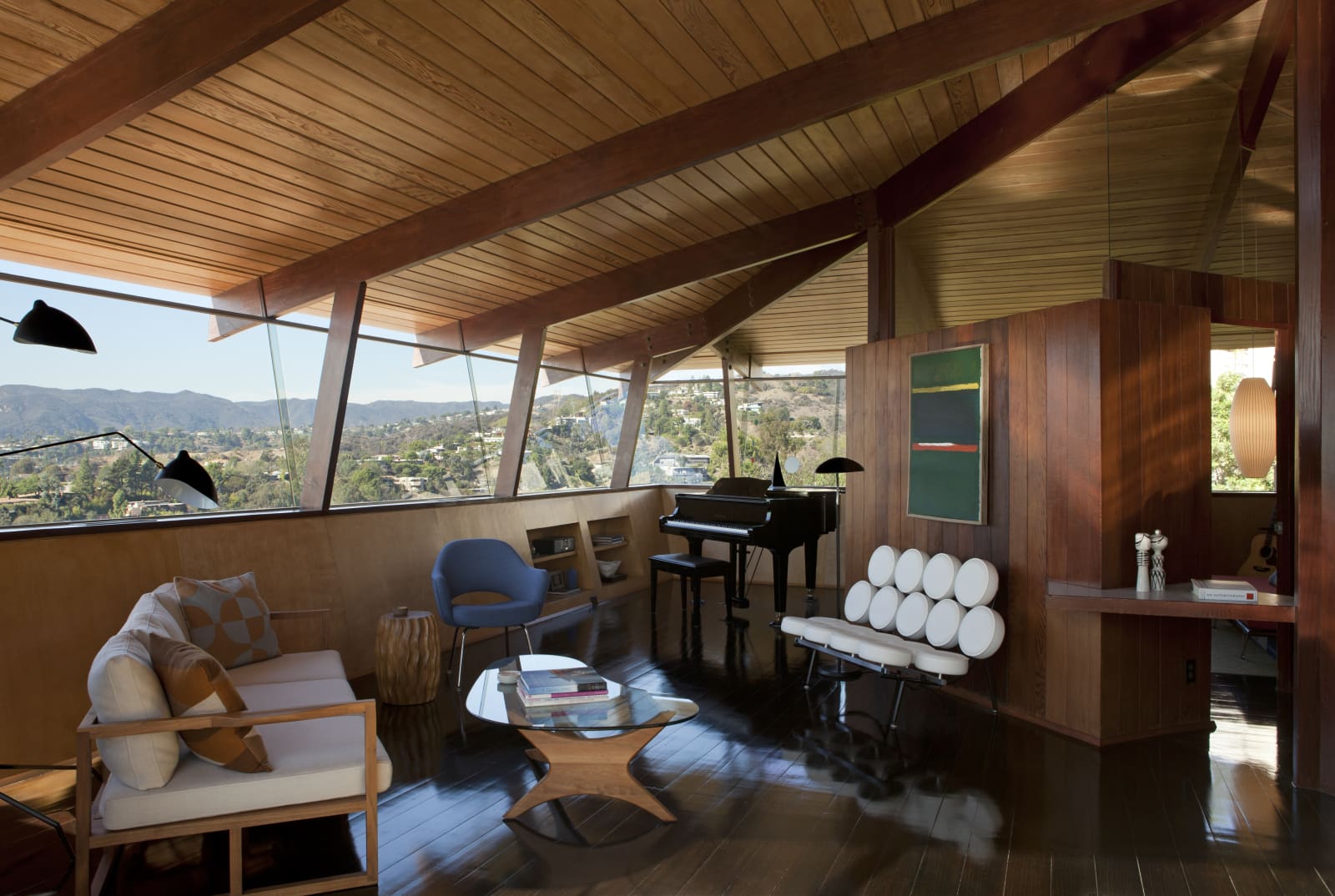 The 2,000-square-foot open floor plan includes a step-down living room with beamed ceilings, panoramic views at every turn as well as a block concrete fireplace that extends outside, providing the ultimate Southern California indoor-outdoor living.
The wrap-around wood deck stretches around the back of the home, creating the perfect combination of outdoor living and entertaining.
For the complete LA Times story, CLICK HERE.
*Photography courtesy of Undine Pröhl