For decades now, the Golden Globe Awards have been an integral part of the Beverly Hills community. Each year, hundreds of Hollywood's most recognized stars pack the ballroom of The Beverly Hilton to celebrate the year's most deserving artistic endeavors in the mediums of film and television.
As the leading Beverly Hills real estate brokerage, we thought it'd be fun, in the spirit of the awards, to feature a handful of listings that evoke that classic Hollywood feeling that the world finds so alluring.
The Manor represented by Rick Hilton and David Kramer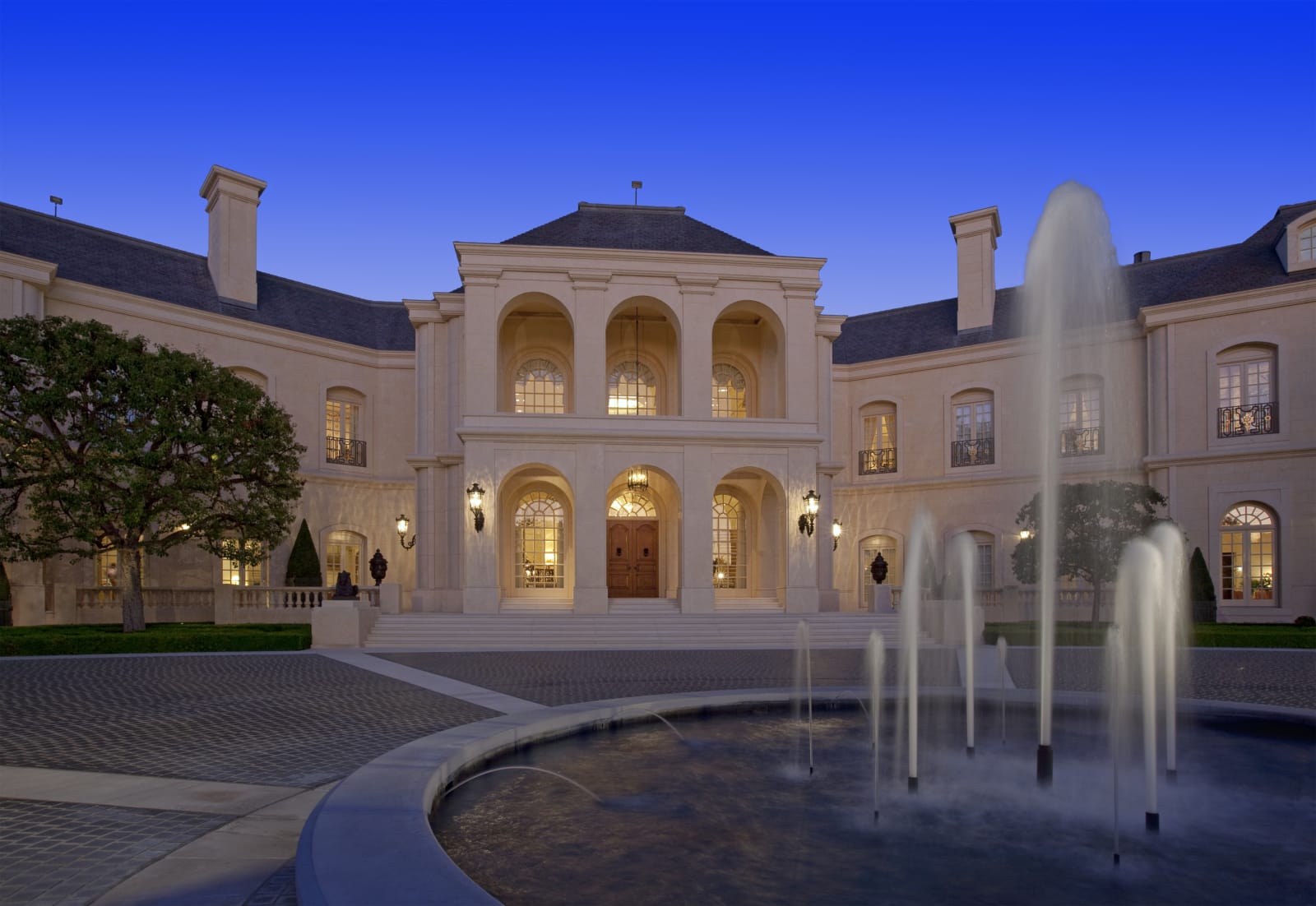 The magnificent residence is perched atop approximately five acres of exquisitely landscaped land in prestigious Holmby Hills. It is the largest and grandest private residence in Los Angeles. Originally built by entertainment royalty Candy and Aaron Spelling in 1988 and designed by architects James Langenheim & Associates, the French château-style residence is one of the most luxurious homes in the world. The main residence's most recent renovations took place in 2011, and the current owner spared no expense to update the estate to a contemporary style.
The Johnny Carson Estate represented by Linda May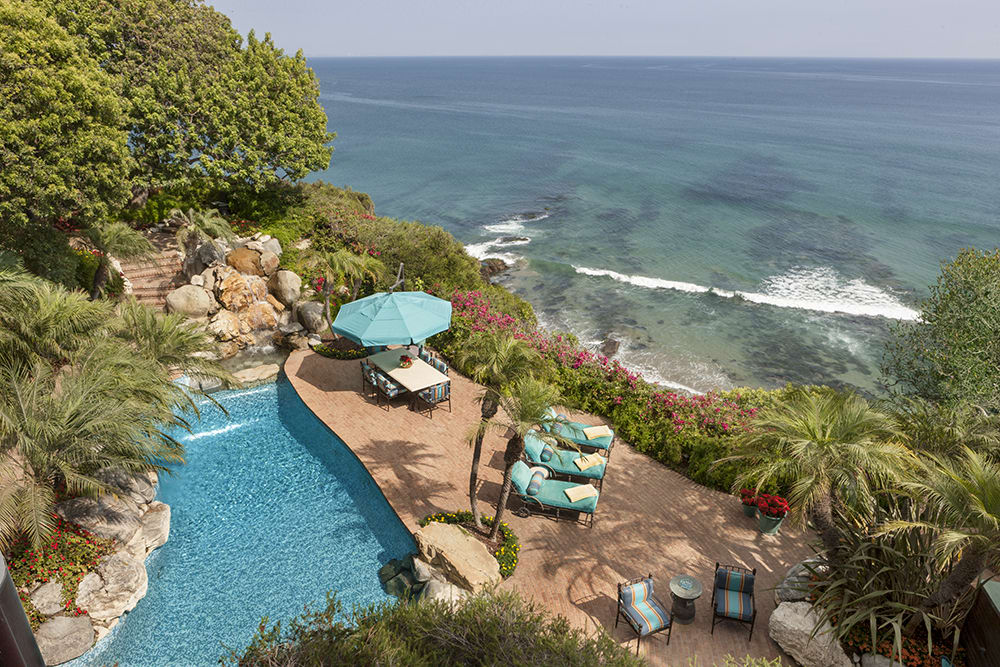 A secluded modern masterpiece by renowned architect Edward R. Niles, rises above the majestic bluffs of Point Dume. Enter the gated private driveway and emerge into a magnificent rich green canopy of multiple specimen trees punctuated by a brilliantly colored festival of flowers. Formerly home to the Tonight Show's late host, Johnny Carson, this pristine compound expands over four acres of park like grounds, gardens and pathways with private access to the gorgeous beach below. This iconic Malibu estate of exceptional provenance offers a rare combination of land, location, beauty and architecture, providing a lifestyle only few will have the opportunity to enjoy.
Heather House represented by Stephen Resnick and Jonathan Nash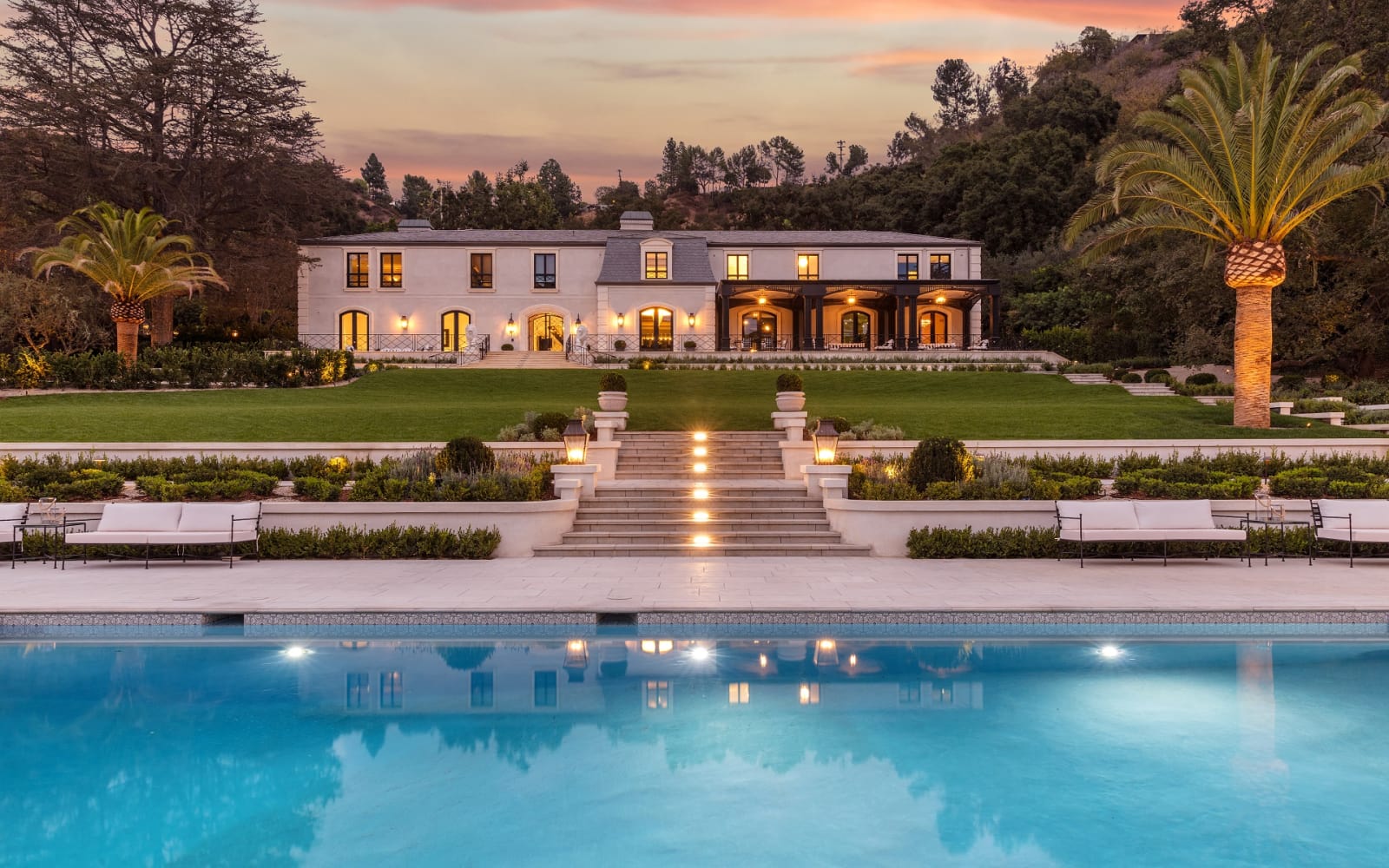 Originally built in 1937, the grand estate is marked by European charm and iconic Hollywood glamour. Formerly home to Hollywood's super-agent, Ed Limato, Heather House offers 10 bedrooms throughout the the French Regency-style main house and newly built Neo-Georgian guest house. Crafted with the intention to impress, the original art deco 16-seat screening room, extravagant ceiling fixtures, flood-lit tennis court, indoor golf simulation room, luxury wine cellar with fully ventilated cigar room, Olympic-style swimming pool and lavish Moroccan style spa are just a few of the home's standout amenities. Not only is the compound an entertainer's dream, Heather House is a luxury retreat of its own.
Villa Burlingame represented by Drew Fenton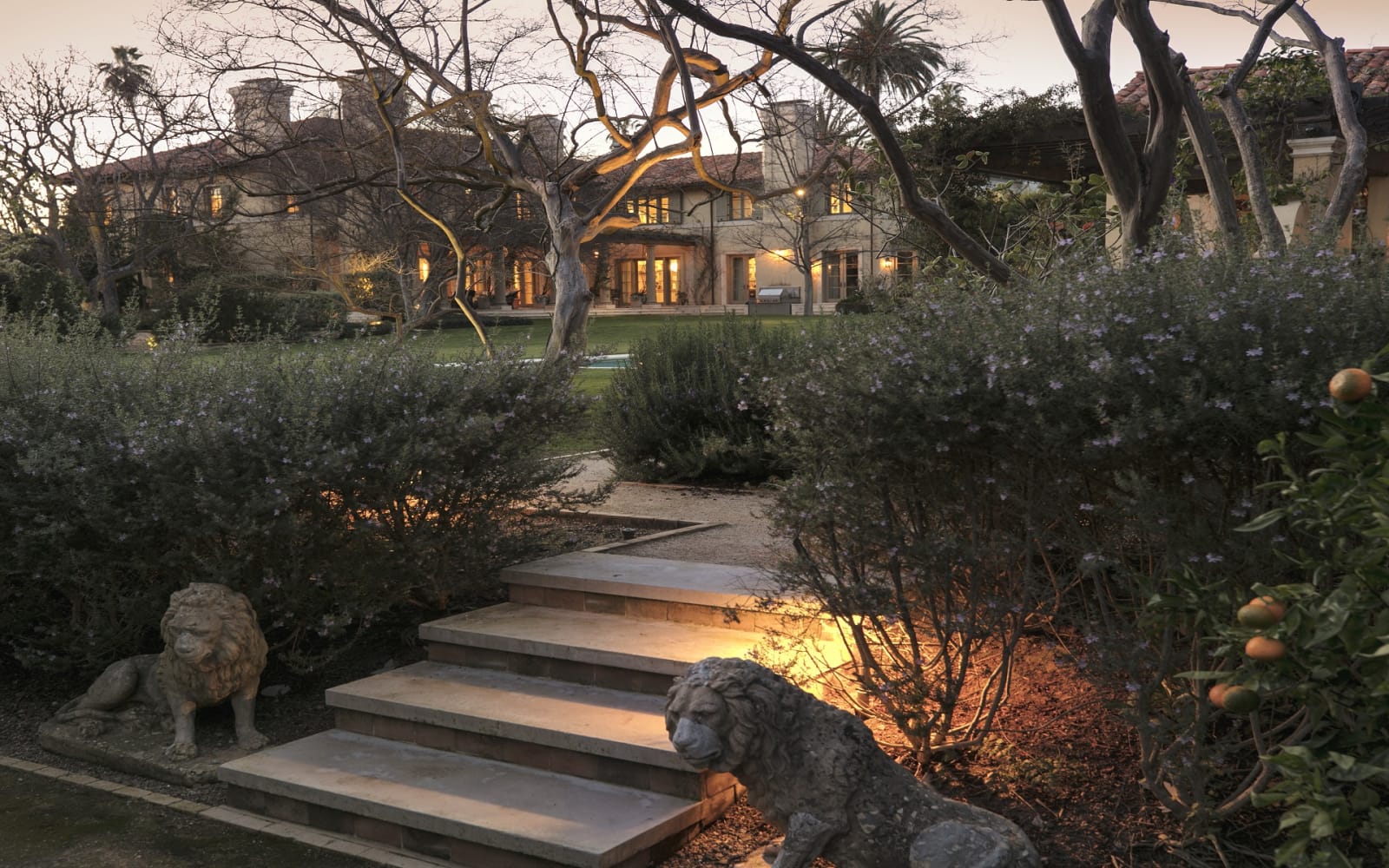 The ultimate celebrity estate compound sited behind gates on a rare double lot of over 1.3 acres. Completed in 2010, the stunning Mediterranean estate fruit of collaboration by two of the greatest aesthetes of our age: architect Oscar Shamamian and designer Michael Smith. A full-size pool, pool house, Jacuzzi and cold plunge invite relaxation and recreation in the serene gardens. Details were sourced the world over, including: reclaimed roof tile from Venezuela, reclaimed fireplace mantles and tile floors of Italian terracotta, custom ironwork, Moroccan glazed bathroom tiles and hand-hewn American hardwood flooring.
The Stanley House represented by Branden and Rayni Williams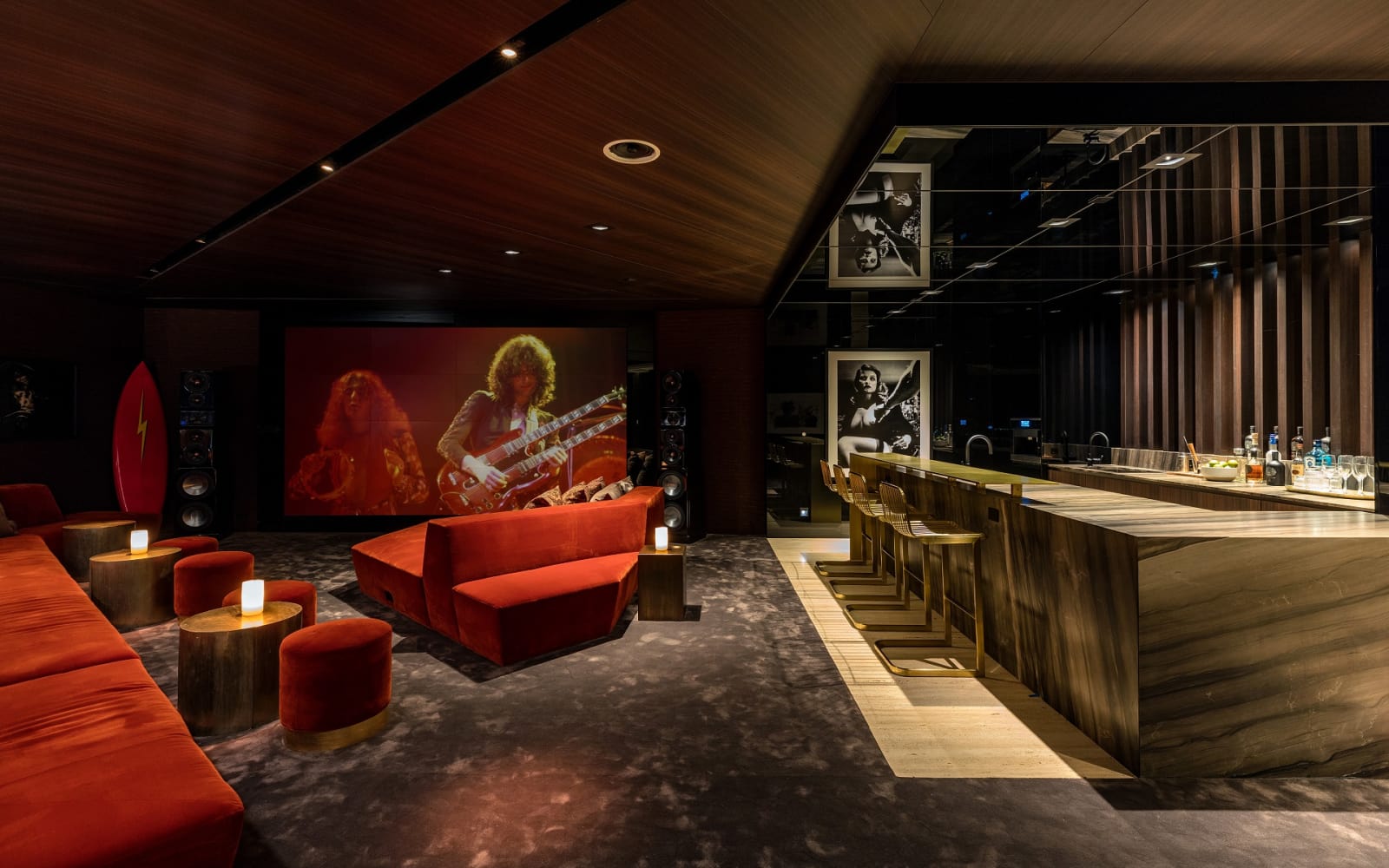 Imagine all the stars aligned and the view gods & rock gods came together to build their last homage to the legendary Sunset Strip. Lautner, Goldstein, Sinatra and Jimi Hendrix would all give their nod to The Stanley House. Perched like an eagle's nest on the #1 promontory view lot in the city hovering just above The City of Angels with the ultimate privacy & explosive 270° views that you can reach out and kiss. Presenting the most masterful mid-century modern paradise ever constructed. The only budget was there was no budget; everything had to be the best.Architecture from XTEN's Austin Kelly's last swan song and Lenny Kravitz of Kravitz Design as Creative Director & Interiors. Art installation by RETNA. The list goes on and on with the finest customization and, to top it all off, your very own night club "disco Volante" that will take you to space and back.