For roughly two decades, comedian David Spade's home-improvement projects kept pace with his acting credits.
With each new movie or show, the "Saturday Night Live" alum was able to pay for another update to his Beverly Hills home. "There was a little 'Joe Dirt' money that went into it, then a little 'Just Shoot Me!' money that went into it," said Mr. Spade, 57.
But this past fall, he said, he felt ready for a change. He paid $13.85 million for a modern spec house in the Hollywood Hills, records show, and is now listing his longtime Beverly Hills residence for $19.995 million.
Built in 1978, Mr. Spade's Beverly Hills home is located in celebrity-filled Trousdale Estates, said listing agent Stuart Vetterick of Hilton & Hyland. "If you want to be somebody, that's where you hang your hat," he said.
The gated property, on roughly three-quarters of an acre, has city and ocean views, Mr. Vetterick said. The residence is approximately 6,400 square feet with four bedrooms and three fireplaces. A sunken great room has roughly 20-foot ceilings, floor-to-ceiling windows and sliding doors that open to a patio. "The house is just like a window city," Mr. Spade said. "It's like, 'Come over and bring Windex.'"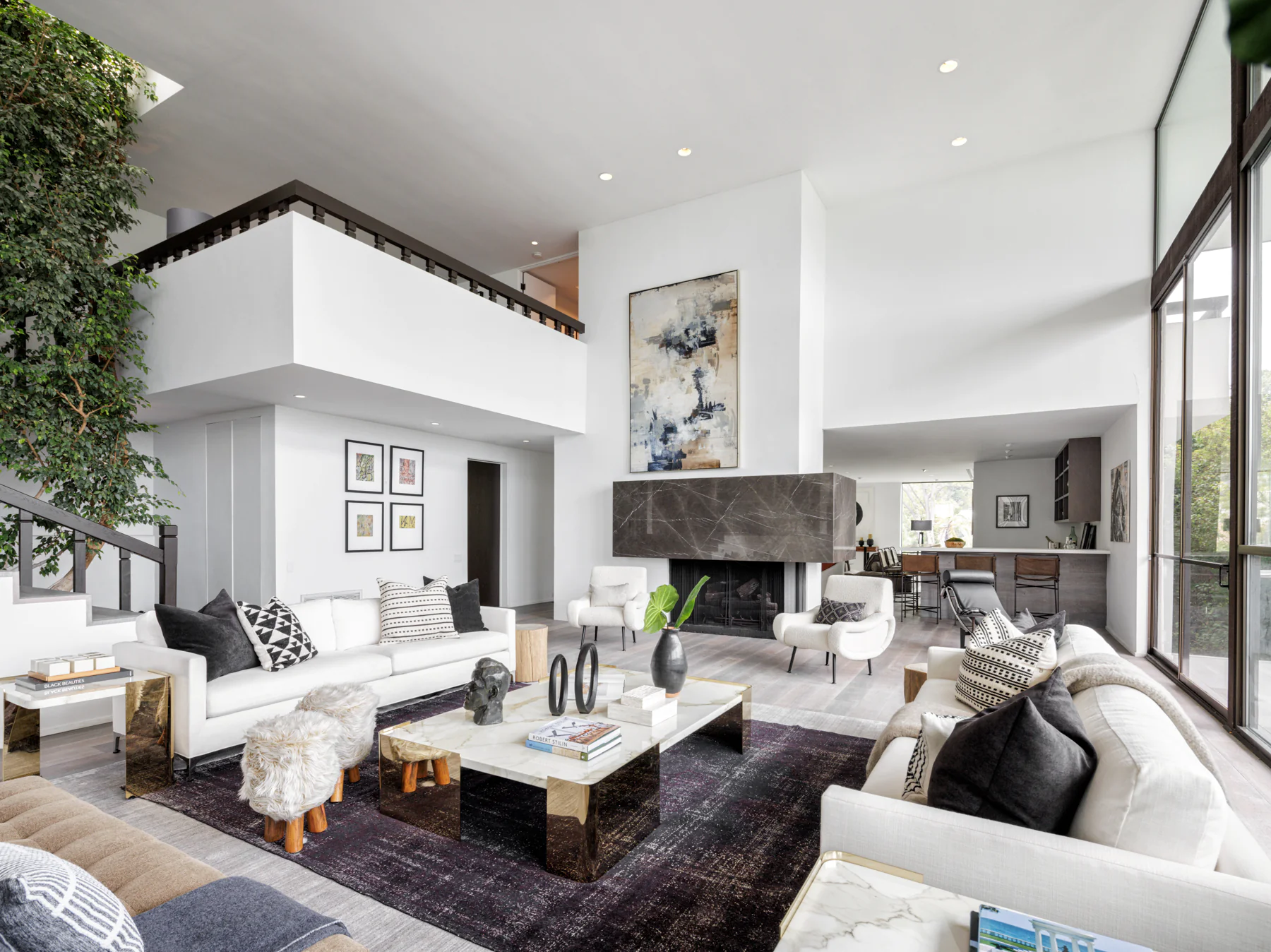 The grounds also include a motor court, three-car garage, pool and tennis court.
Mr. Spade said the first time he saw an aerial shot of the house in the late 1990s, he knew he wanted to buy it. "It looked so cool, it was that old '70s style and I wanted it right away," he said.
While he "couldn't care less" about the home's architectural pedigree—it was designed by architect Edward Fickett, according to the listing—Mr. Spade sensed the house had a "good vibe." Negotiations with the seller fell apart, however. Three years later in 2001, he got a second chance to buy it, paying the full asking price of roughly $4 million, records show.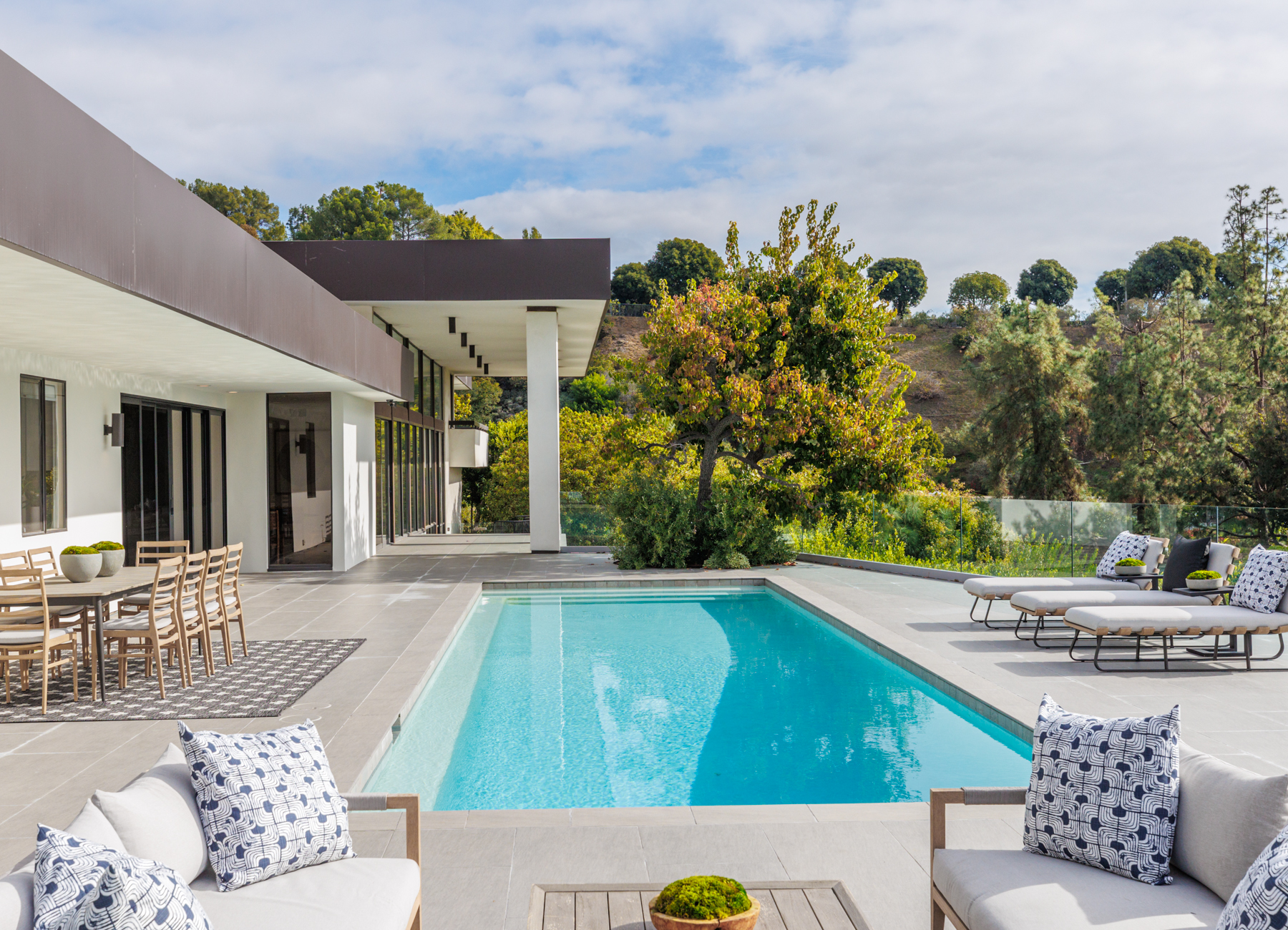 Mr. Spade said he found out later his neighbors included the actors Jennifer Aniston and Courteney Cox, both of whom have since moved. "I only know that because of the star vans," or celebrity-home tour operators, "that would drive by my house, killing time between their houses," he said.
Over the years, Mr. Spade said he "gussied up" the property, replacing the Spanish-style, red-tile roof with a sleek metal parapet and installing gray hardwood floors throughout the house. Other "tweaks" included a new kitchen, his-and-hers primary bathrooms, and an expanded TV room, with a bar, to watch movies and edit cuts.
Mr. Spade, who recently hosted several episodes of "Bachelor in Paradise," said he "could easily still be there," had he not wanted a change. The new house, which spans about 11,300 square feet, already has a theater. "This is ready to go," he said.
Stuart Vetterick of Hilton & Hyland Represents the listing.
---
Story of Wall Street Journal