One of the most emotional decisions a person will make in their lifetime is a home purchase. Aa real estate transaction is more than just buying a single-family home or selling an oceanfront condo. When it comes to home buying, clients can no longer simply judge a book by its cover – what's inside actually does matter. That's where luxury designers enter the fray.
When real estate professionals, staging companies and interior designers come together, they collaborate to effortlessly create unimaginable spaces – replete with striking, yet functional, finishes and fixtures that will withstand the test of time.
In fact, these Hilton & Hyland listings have given us a better understanding of what's currently trending in interior design – from mixed metallics to light and textured woods to natural materials and even concrete in unique places. Check out these stunning designer homes below!
Represented by Branden Williams & Rayni Williams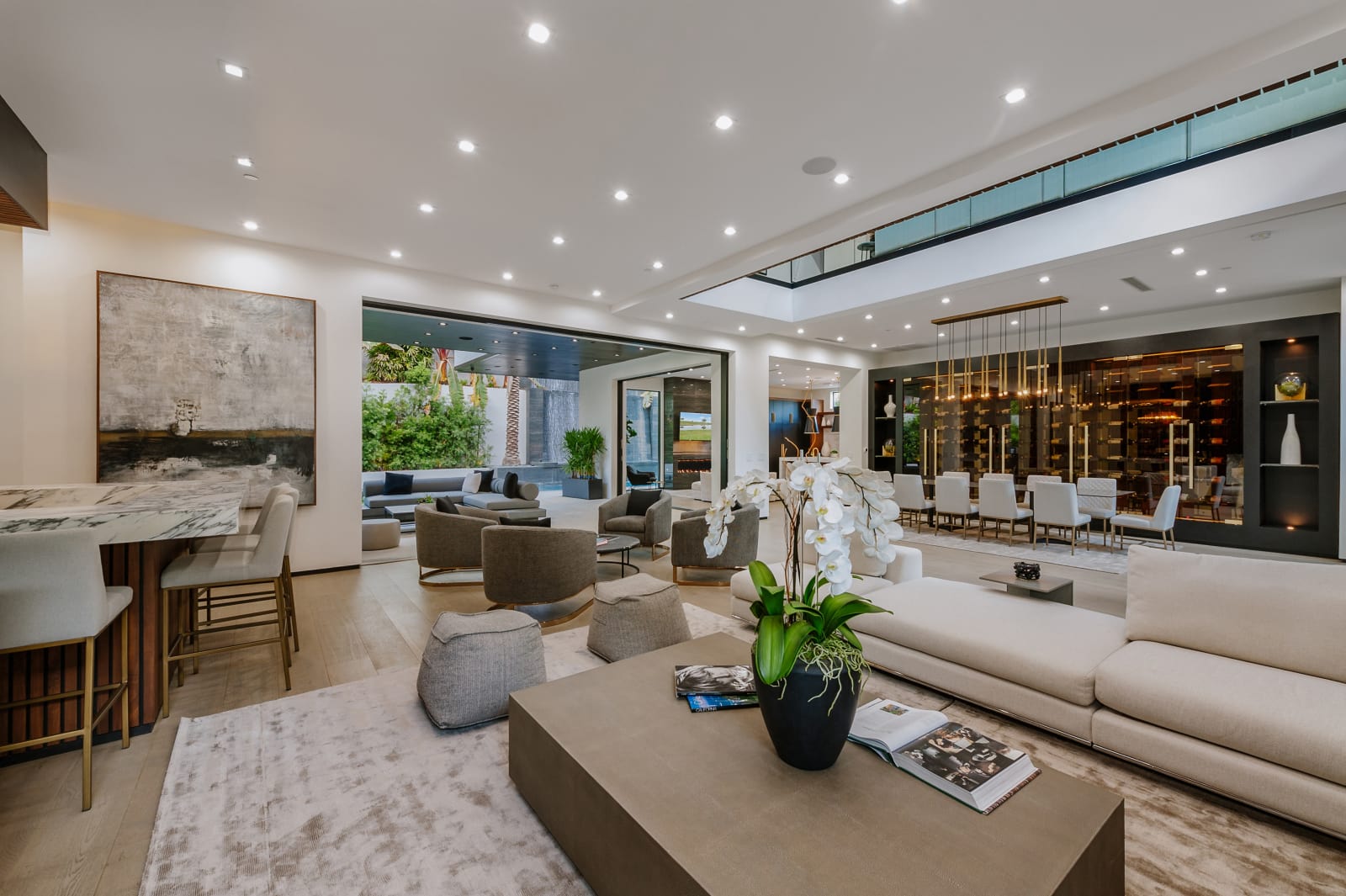 Clean Slate Home Design's Daniela Tuveri took her immaculate design expertise and paired it with Lukas Ruzbasan of Encore Design Studio, Inc. to preselect most of the smart home's furnishings. With exceptional attention to detail, standout finishes include: light fixtures from Restoration Hardware, Alaska Cream Marble with a leather finish in the kitchen, snow white Onyx in the powder room, black phantom granite with a leather finish in the master bath, and white mustang marble in the maid's bath. Daniela also worked closely with artist Renee Allem, whose custom-artwork can be seen on display throughout the estate.
Represented by Linda May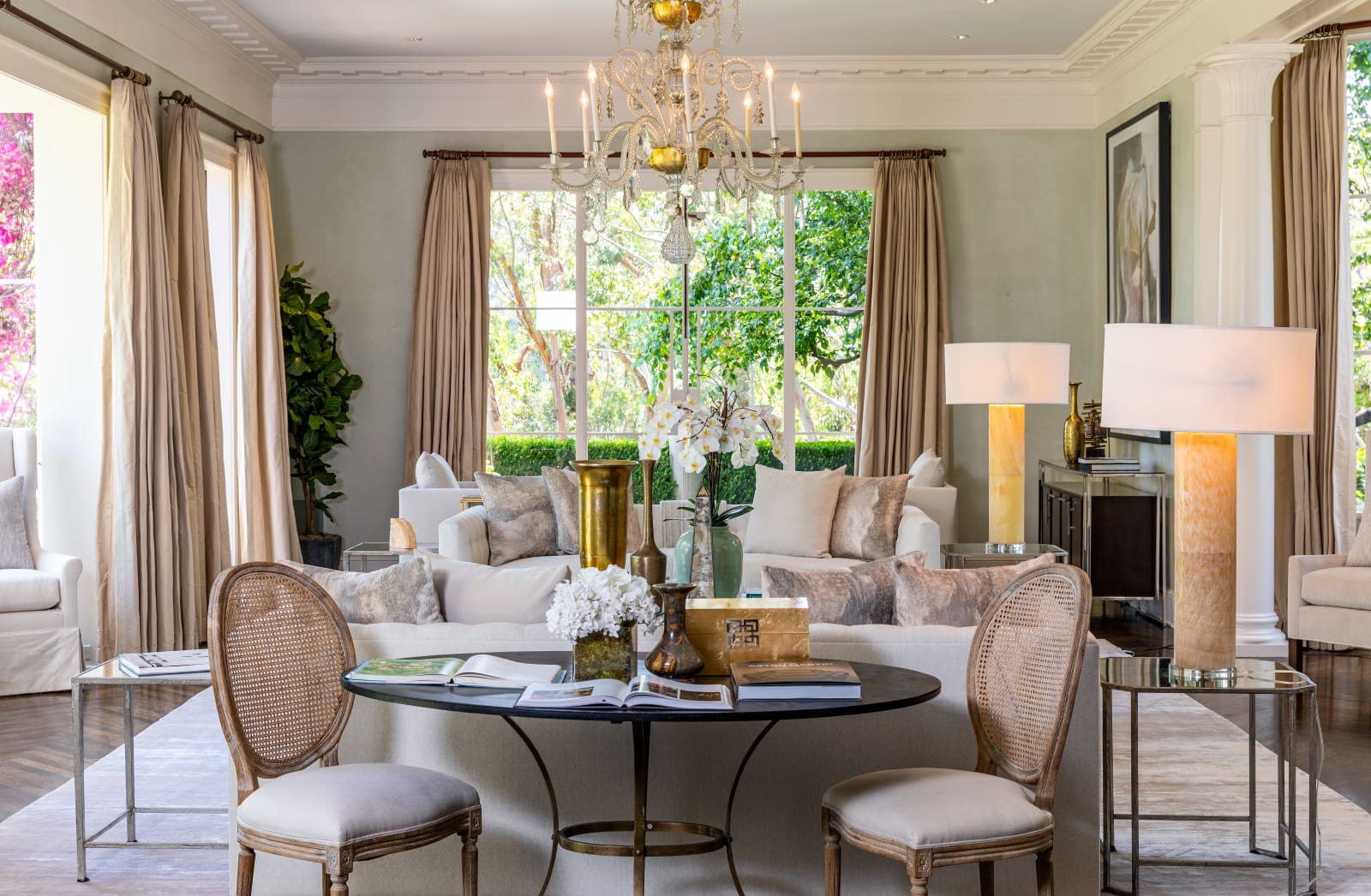 Staged by Meridith Baer, this 1940 Georgian Regency can be found on the most prestigious street in Brentwood. Original architectural details and interiors by Michael Smith create timeless, quintessential living areas.
Represented by Stephen Resnick and Jonathan Nash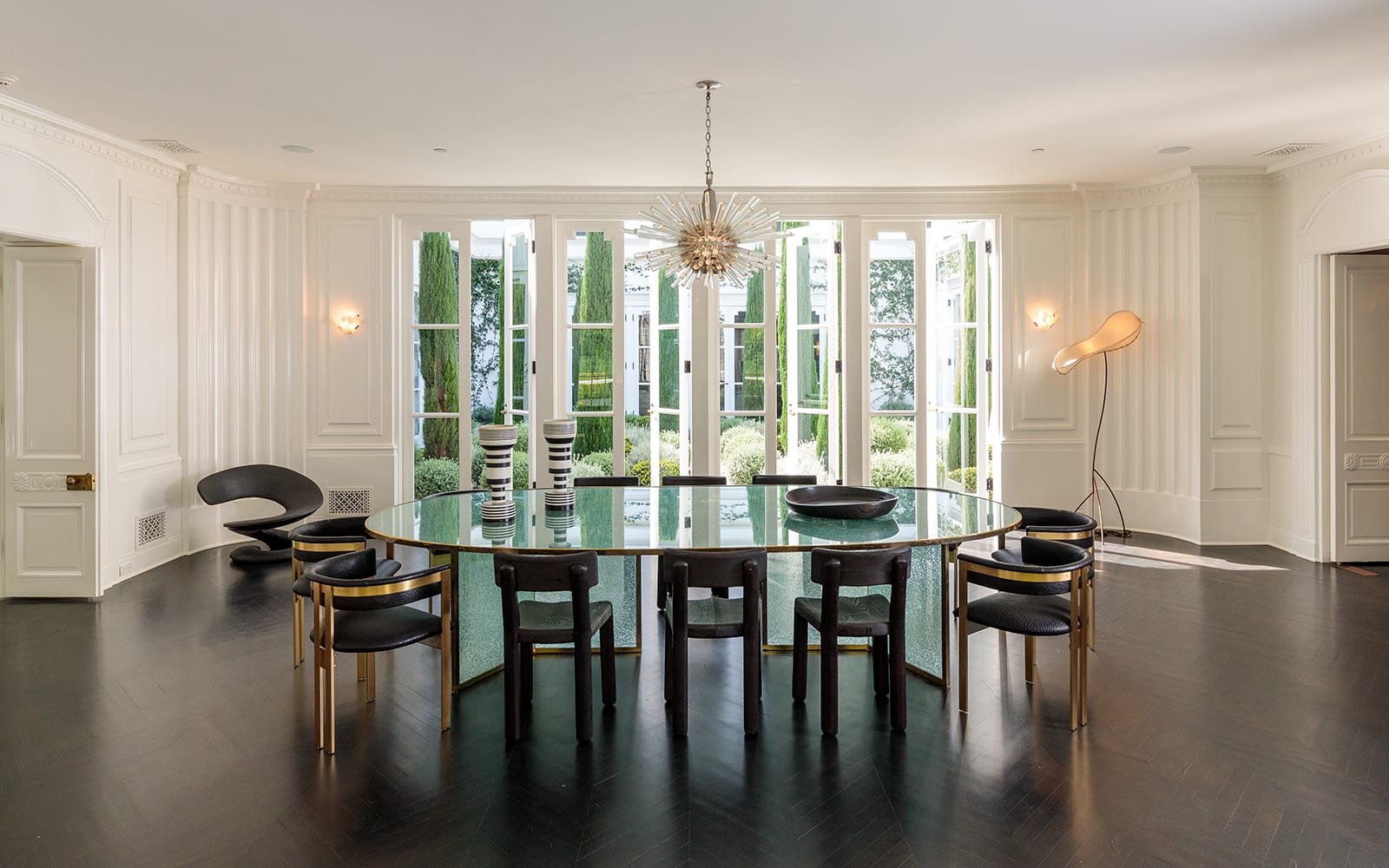 With interiors by global interior designer, Kelly Wearstler, 809 Hillcrest Road is one of Beverly Hills' original and last remaining great estates. Offering unrivaled luxury, the house has been restored to perfection whilst remaining sympathetic to the era in which it was built, using rich, exotic stones throughout, a range of original millwork and exceptional furnishings and objects d'art.
Enter Text…