A historic midcentury Beverly Hills home by Alfred Wilkes has been restored by interior designer Sophie Goineau. Cove Way, a California residence set among leafy grounds, was originally built in 1957 to the era's modernist architecture traditions. Now, after two years of meticulous research and building works, the home has been brought back to its former glory – with a 21st century twist, while drawing on themes by the great modernists, such as Richard Neutra, Harold Levitt and Mies van der Rohe and a 'less is more', minimalist approach.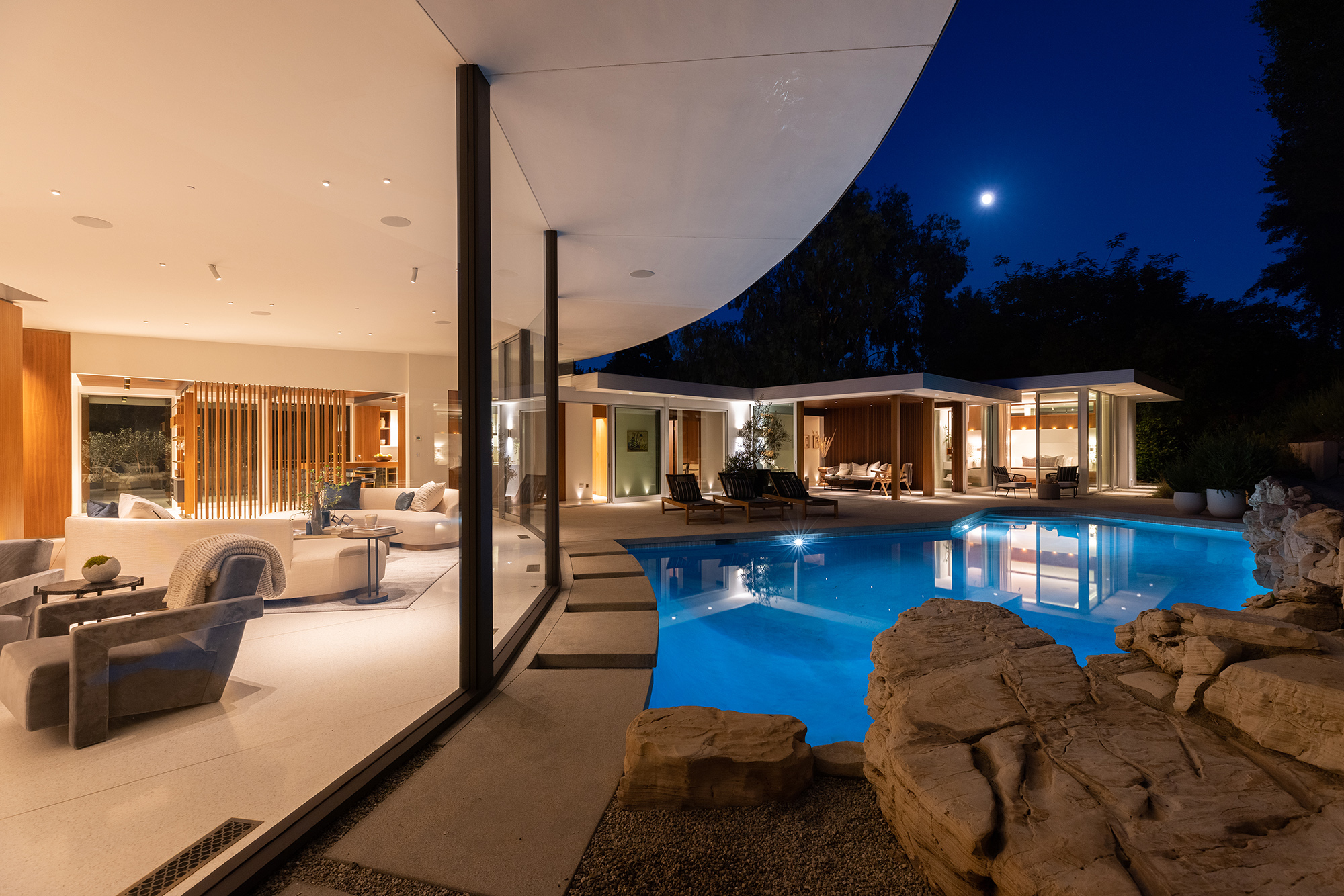 Goineau worked on refreshing existing features and opening up the space while maintaining the important overall aesthetic and philosophy of the structure. The house, which spans some 5,000 sq ft and four bedrooms, is composed of an arrangement of straight and curved lines, and glass expanses that open up towards the verdant gardens and swimming pool outside. Pronounced overhangs of a flat roof enhance a vertical feel and elegantly, visually extend the low volumes.
French philosopher Gaston Bachelard and his 1958 book, The Poetics of Space, were strong influences on Goineau as she developed her design. 'These walls are objects, not just walls,' she explains. 'Screen walls filter light, and every day the light changes, creating living experiences. They don't block anything. They will always be entrouvert, or partially open. Like humans.'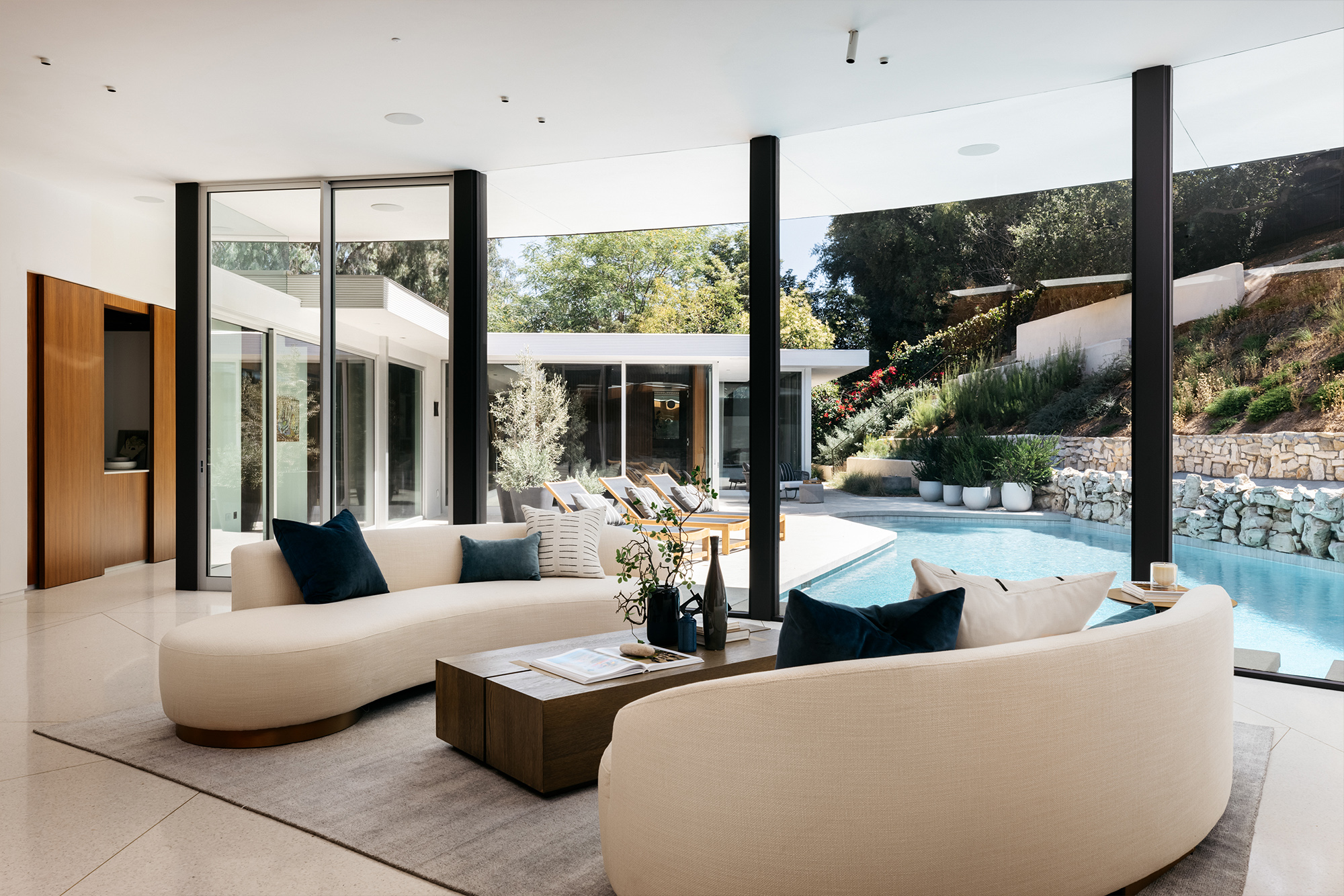 Craft was another key influence in Goineau's work. The designer employed a variety of rich materials, including warm, brown timbers, coloured terrazzo floor, brass details, bespoke joinery and handmade clay Kolumba bricks designed by Peter Zumthor and Petersen Tegl (originally for the Kolumba art museum in Cologne). Inspirations for specially designed furniture and fittings range from Alexander Girard and the Miller House (in Columbus, Indiana) to Charlotte Perriand and Le Corbusier. Examples include the library's built-in shelving system. 'I love designing within a large box,' says Goineau, 'and here the concept is throughout the whole house, like sets of Russian dolls.'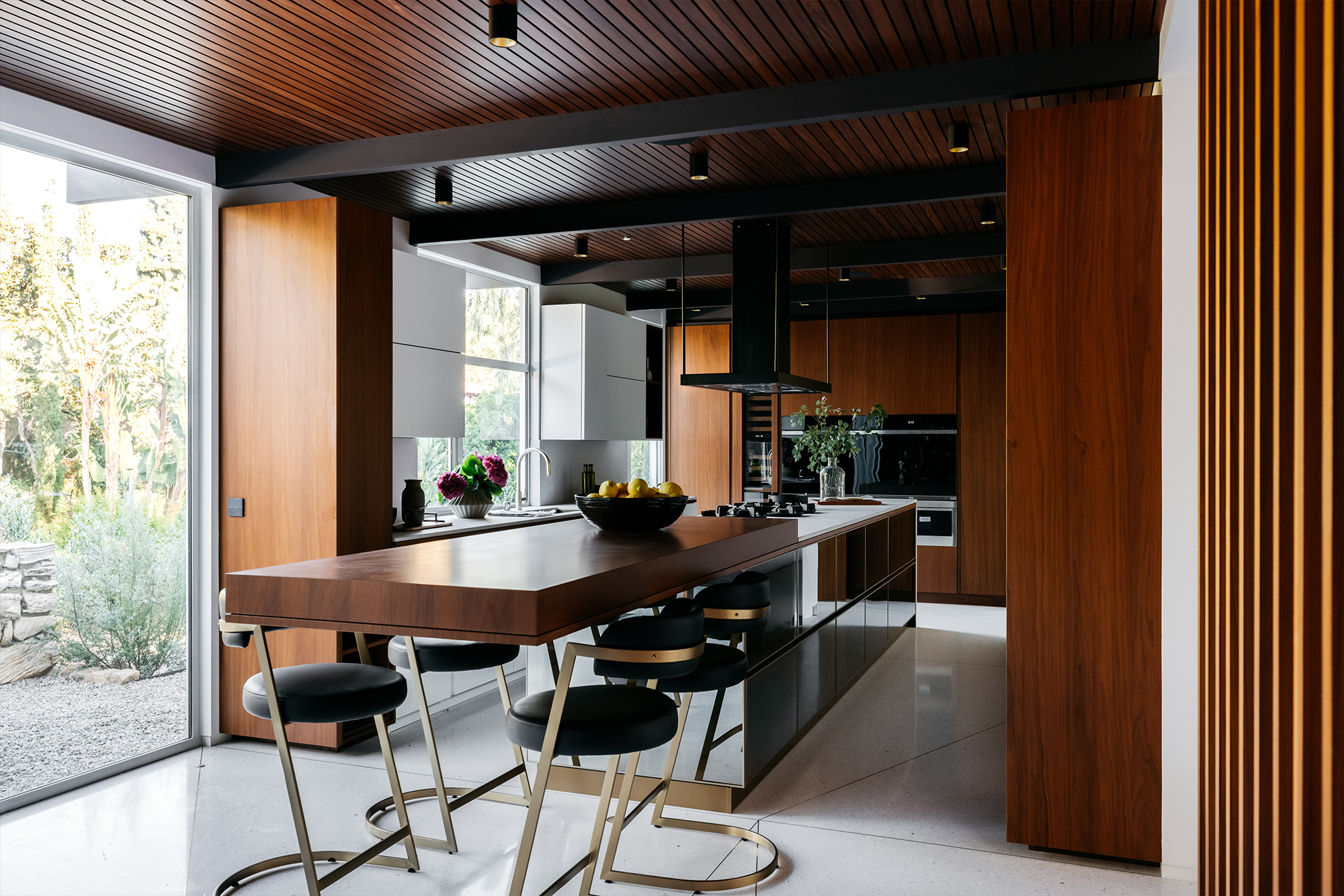 Goineau worked with Scott Strumwasser and Tash Rahbar of Enclosure Architects on the architectural preservation of the building. Los Angeles modernism meets Beverly Hills living, high craft and fine furniture design traditions, in this private home – a refreshed family space where 20th and 21st architecture and design meet.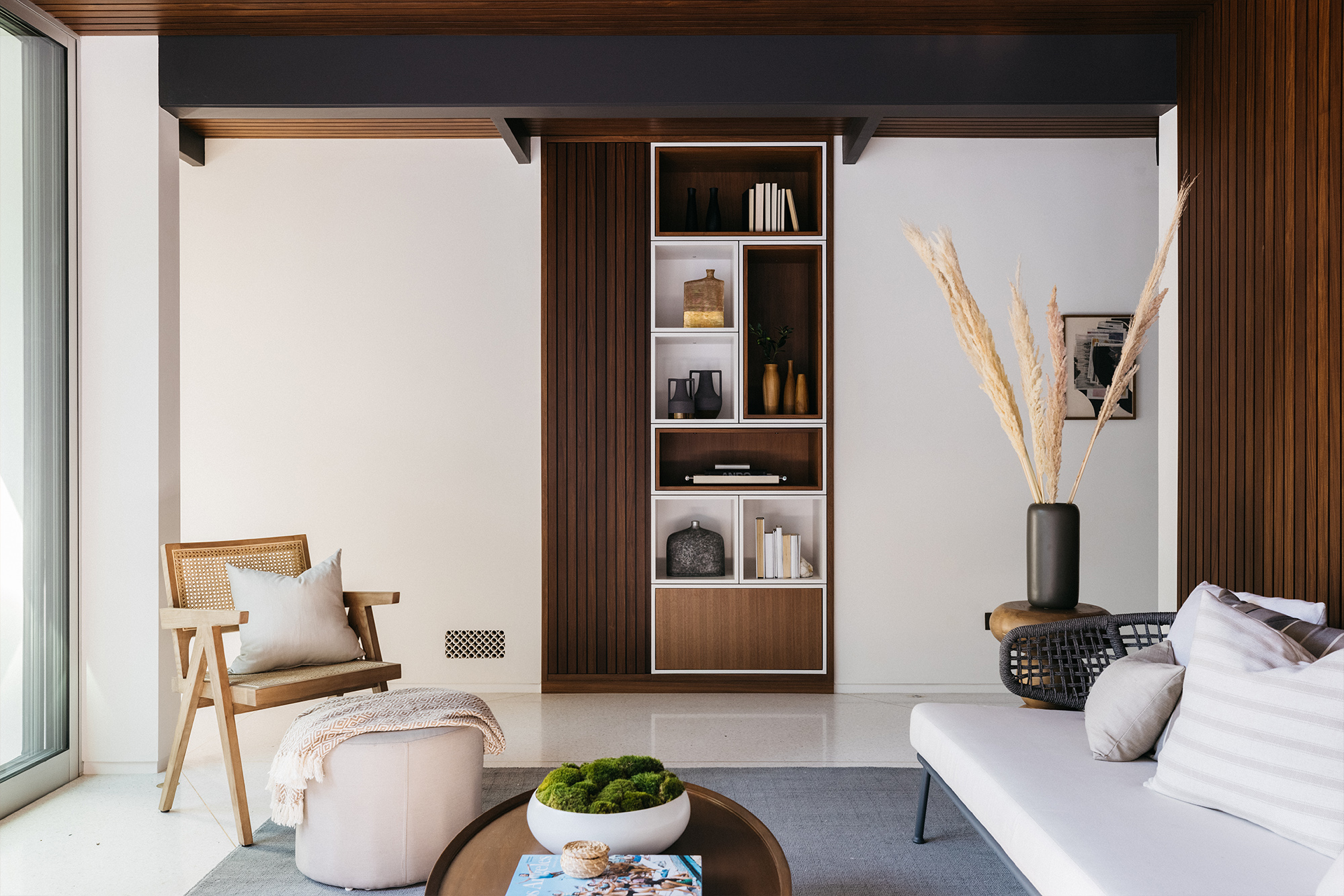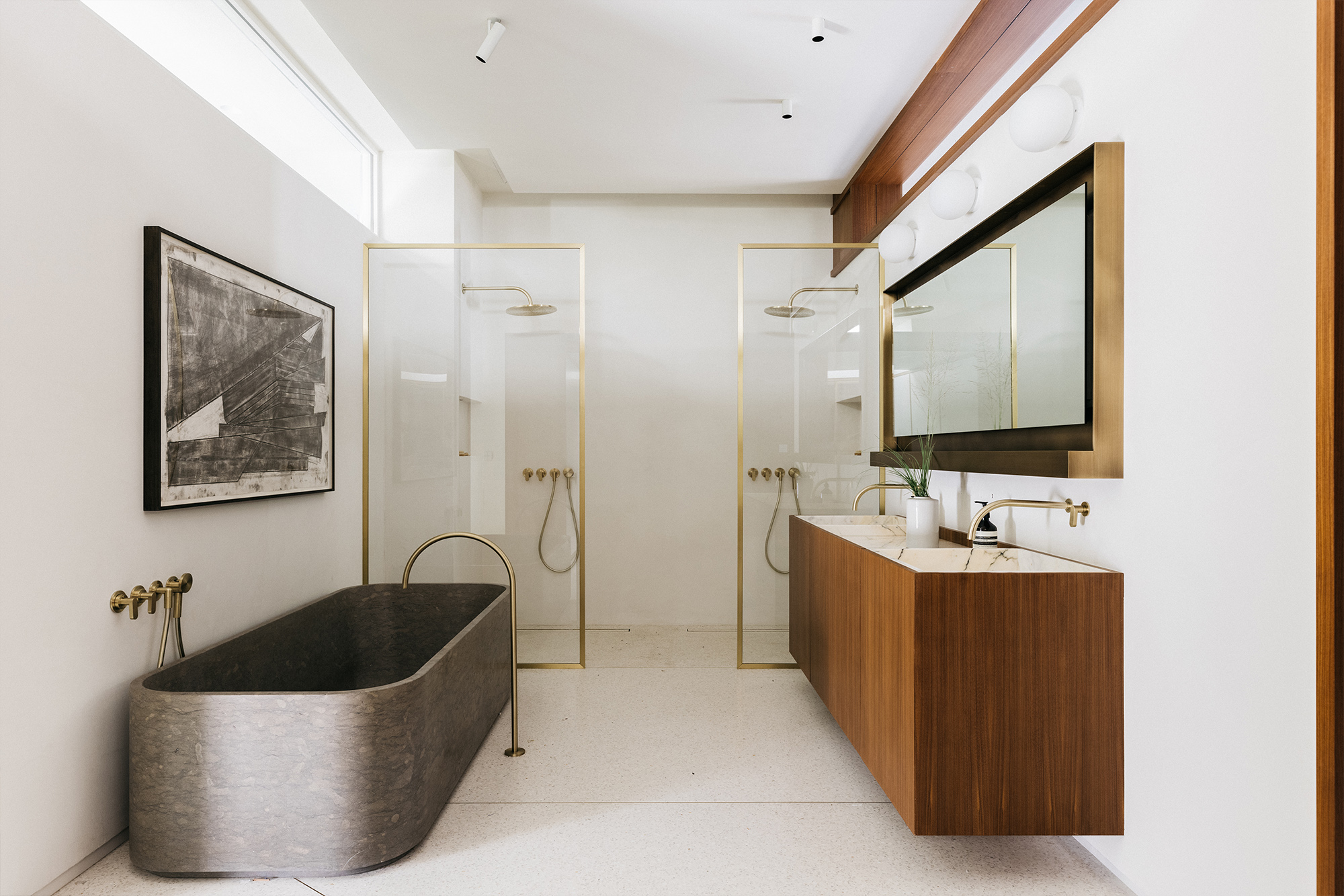 Follow Sophie Goineau on Instagram
1027 Cove Way is Represented by Lisa Optican
---
Story courtesy of Wallpaper* Magazine