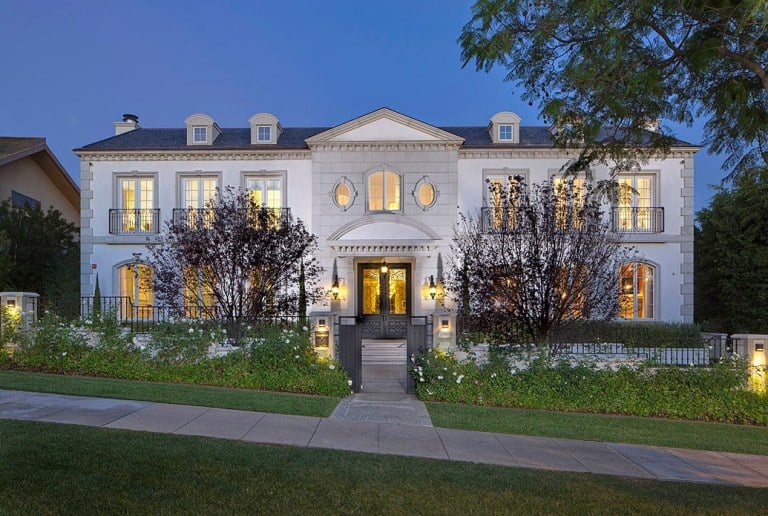 Dustin Cumming and Monty Beisel, of Hilton & Hyland, have officially finalized the purchase of 720 North Alta Drive, for a listed price of $24,900,000. The duo represented the buyer, while Joyce Rey, Stephen Apelian, Kurt Rappaport and Christopher Damon represented the seller.
The beautiful Georgian Traditional new construction sits atop a 26,400 square foot lot. The spacious home boasts seven bedrooms and 14 bathrooms, and includes numerous stunning features such as the enormous master suite, a wine-tasting room and a private home gym.
"This is yet another tremendous effort from Monty and Dustin, and everyone at our firm is thrilled for them," said Jeff Hyland, who co-founded Hilton & Hyland with Rick Hilton.
Rick added, "Even with minimal movement on the market, they've been able to facilitate deals, and we're very happy to have them at Hilton & Hyland."You can learn more about Dustin and Monty by visiting their website, www.cbluxuryre.com.