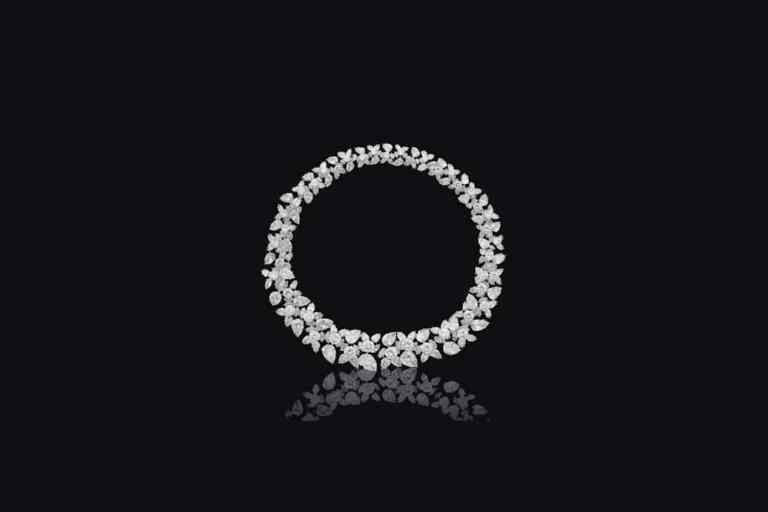 Hilton & Hyland is excited to join Christie's Auction House in anticipation of the New York December Magnificent Jewels sale. Christie's is delighted to present at auction a very important sale of magnificent gemstones and jewelry from exceptional American private collections, including highlights from the Betsy Bloomingdale collection, representing a very exciting opportunity for new and established collectors alike.
A Superb Collection of Gemstones: Property of a Private Collection
The sale is led by a wonderful collection of three magnificent gemstones from a private collection. The first, consisting of a D color, internally flawless cushion cut diamond of 22.72 karats, is exceptional for its top color and clarity grade from the GIA, as well as exhibiting a beautiful and classic cushion shape of elegant proportions. In addition to this remarkable diamond, the collection also consists of two very important Burmese sapphires weighing 31.38 karats and 75.41 karats respectively, both of exceptional quality and displaying no heat enhancement, a very rare occurrence for stones of this size and quality originating from Burma. Each of these superb stones is accompanied by a monograph from the Gemological Institute of America stating the importance and rarity of these magnificent sapphires.
Property of an Important Rancho Santa Fe Collector
The sale features a wonderful array of jewels from a private collection out of Rancho Santa Fe, California. This collection is highlighted by a diverse selection of jewels by Oscar Heyman & Brothers, a prominent New York jeweler who has created pieces of the highest quality for both their own brand as well as making a name for themselves as a manufacturer for the most important jewelry houses. In addition, the collection features jewels by other important designers and houses with an eye for quality serving as a main thread throughout. Highlights include a wonderful mystery set ruby and diamond flower brooch by Oscar Heyman for Van Cleef & Arpels, an orange sapphire, diamond and colored diamond ring by Oscar Heyman & Brothers, a suite of diamond jewelry by Van Cleef & Arpels, and a wonderful diamond ring by Oscar Heyman set with a rectangular-cut stone weighing 26.17 carats.
Magnificent Jewels from the Estate of Watson Keep Blair
Jewels with historic family provenance are always highly desired at auction, and the magnificent jewels from the Estate of Watson Keep Blair consists of many important examples of jewelry design from one of America's most prominent families. The majority of the jewels were purchased by Watson's father and mother, Wolcott F. Blair and Ellen Yuille Blair, who were prominent society figures in Chicago, New York and Palm Beach in the 1920s through the 1960s. Highlights include a superb carved emerald, pearl and diamond brooch by Cartier, a spectacular and very rare art deco elephant clip brooch, and an impressive diamond bracelet-brooch combination mounted by Cartier. This collection represents an exciting opportunity to acquire spectacular examples of 20th-century jewelry design with important family provenance.
For more information on how to attend this incredible event, please click here.