Oceanside Gem in Malibu's MariSol Community
Few homes enjoy such a privileged position as the Spanish Estate, nestled against the stunning coastal backdrop in Malibu's award winning MariSol community. Designed by internationally renowned architect, Barry Berkus, A.I.A, the Spanish Estate represents flawless integration of indoor/outdoor living. His use of grand, open-space, multi-generational architecture can be seen throughout this single-story, Spanish-style contemporary. Barry Berkus designed over 600,000 homes during his long career, earning over 450 awards design and planning awards. He was named one of the world's "top 100 architects" by Architectural Digest and one of the 100 most influential individuals of American housing in the past century by Builder magazine. His design of the neighboring Showcase Estate won the 2011 Pacific Coast Builder's Conference Home of the Year award and shares a nearly identical floorplan as the Spanish Estate. Interview with Barry Berkus on the design of the Showcase Estate. Berkus' innovative style helped shape MariSol into award winning community it is today. MariSol is comprised of 17 understated, single-story beach homes and lots on 80 acres of Malibu bluff. Offering a carefree, resort lifestyle, homes are accompanied with lengthy warranties, 24/7 security, and free home maintenance and concierge services for five years.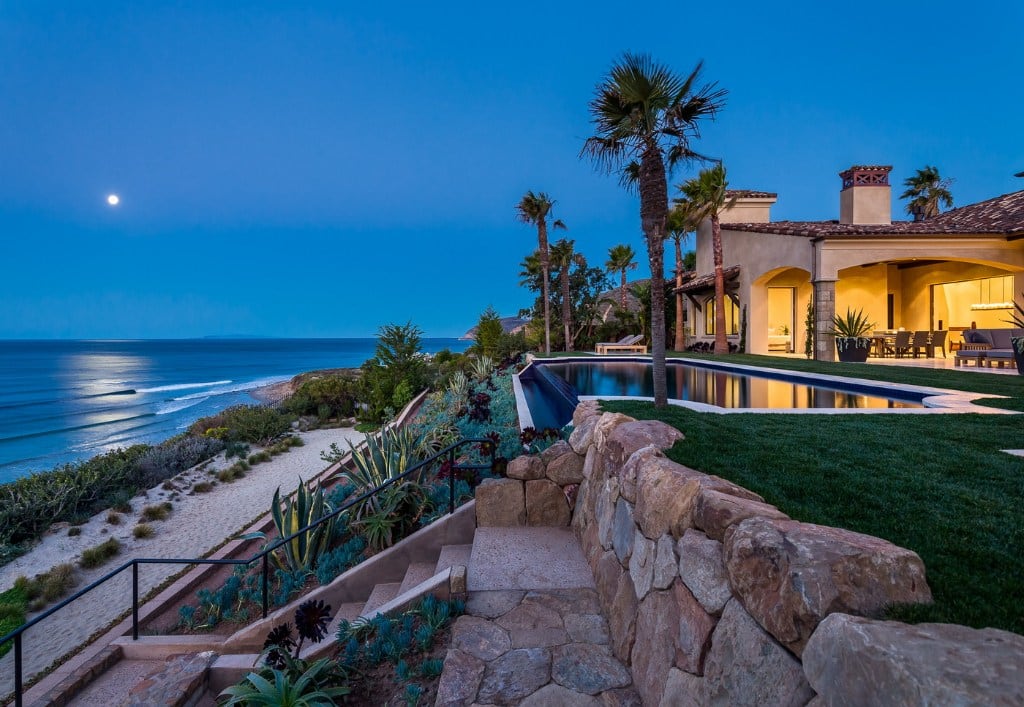 The five bedroom, 7088 square foot Spanish Estate is situated atop a bluff overlooking one of Malibu's best surf spots, County Line Beach. The beautifully landscaped grounds feature a 50′ wide infinity edge pool, separate spa, and stairs that lead down to a private 4,000 "bluff top beach."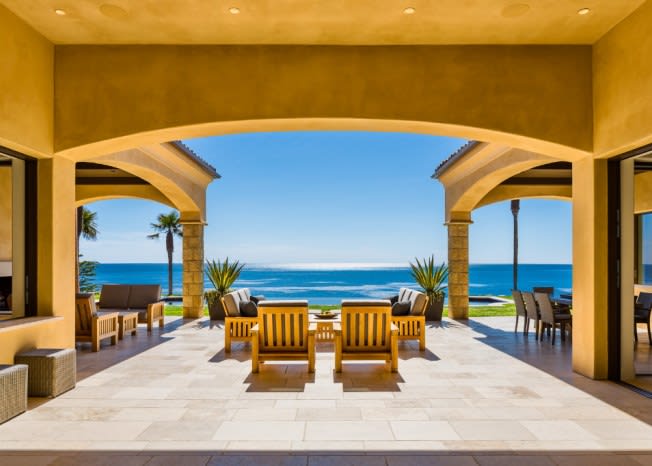 Walls of glass disappear, blurring the lines between indoor and outdoor living spaces while pulling in stunning ocean views and the gentle Southern California climate.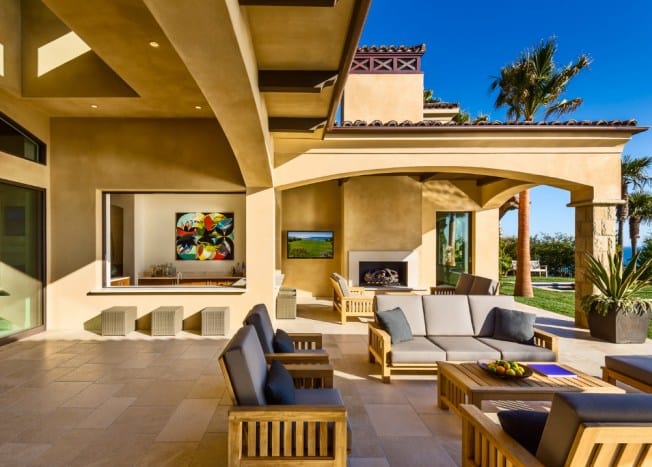 A 2,500 square foot covered courtyard creates the perfect space for relaxing with family or entertaining guests. Pocketing windows open up to connect the wet-bar, outdoor fireplace, barbecue, and outdoor dining areas.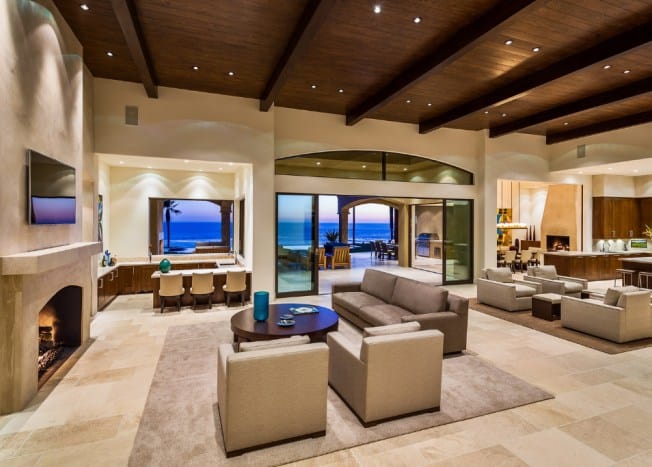 A combined living area, casual seating space and kitchen create a highly functional and comfortable living environment. Dark wood beamed ceilings bring personality and warmth into the room.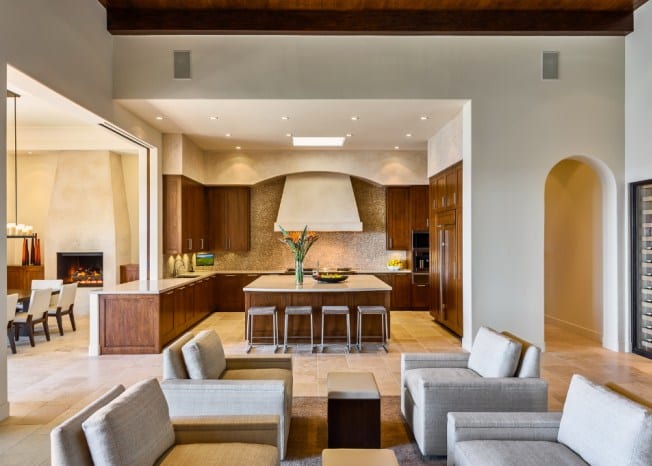 The gourmet kitchen is designed for practicality, whilst maintaining aesthetic excellence. An island seating area is a great place for family and friends to congregate.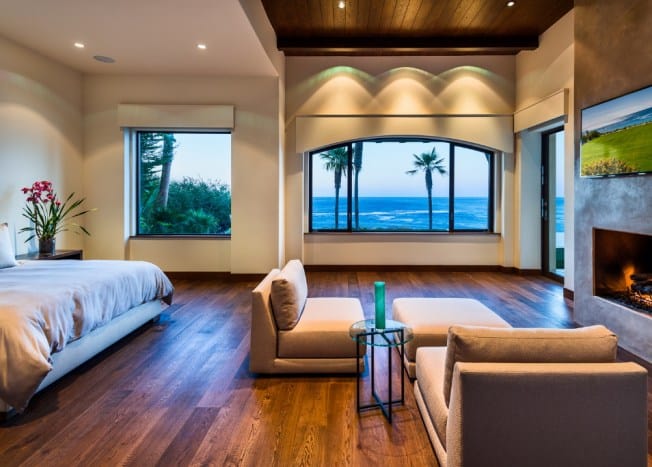 The Spanish Estate features twin master bedrooms with picture window views that ensure a serene start to the day.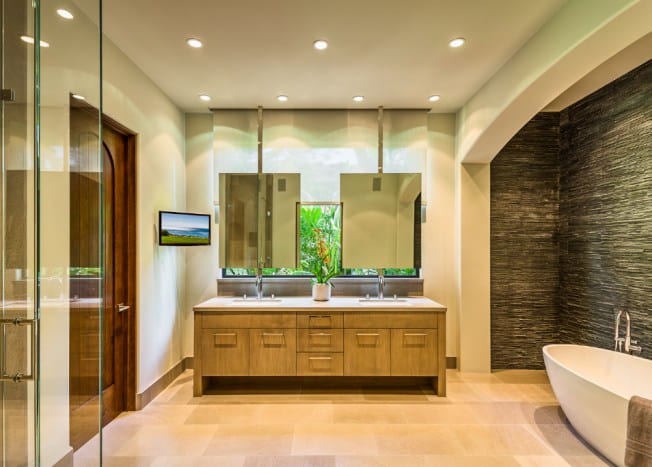 Sleek materials enhance the clean, contemporary lines of the master bathroom. Vanity mirrors "float" in-front of a large window, continuing the feeling of indoor/outdoor spaces.
11768 Ellice St. Malibu, CA
MORE PHOTOS AND INFORMATIONRepresented by Rodrigo Iglesias