The Liongate Estate | 616 Nimes Road | Bel Air, CA 90077
Represented by Mia Trudeau
(310) 278-3311
$65,000,000
This extraordinary Bel Air estate offers an opportunity to own a piece of history with great distinction.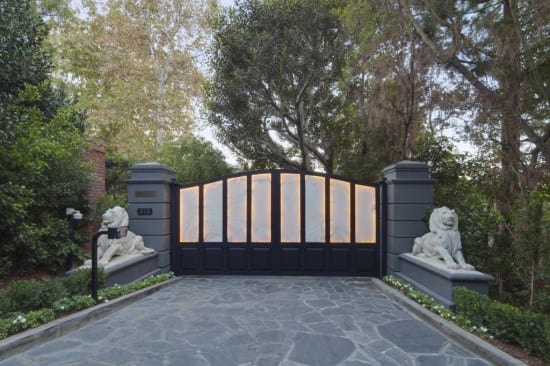 Located at the pinnacle of a long private gated driveway, on a rare street-to-street lot .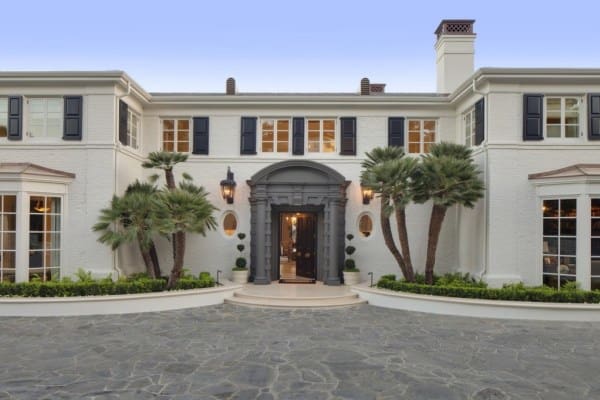 Originally built by world renowned and celebrated architect Paul Williams, on nearly 2 acres of completely private land in Prime Lower Bel-Air.

This estate has been re-imagined and generously expanded from the ground up with no expense spared and completely maintains the true integrity of the original architect. Local architect Dean Larkin was the guiding force of this effort.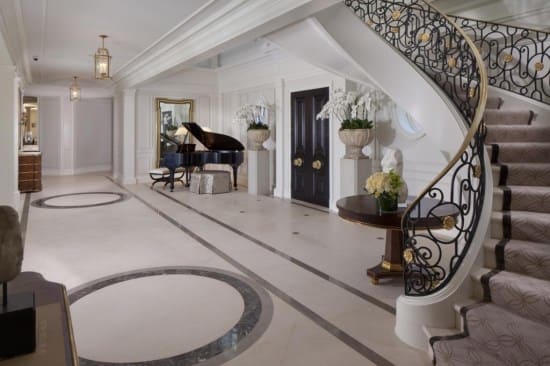 Drawing upon the influence of this building's architecture and unique attributes of place and time, the interiors have revealed themselves to their inhabitants as a series of completely seamless experiences.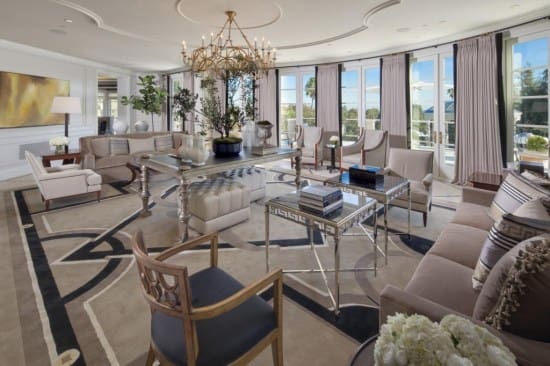 Throughout the property, custom and authenticated architectural interiors merge with a rare assemblage of furnishings and finishes to yield interiors, which have received so many local accolades.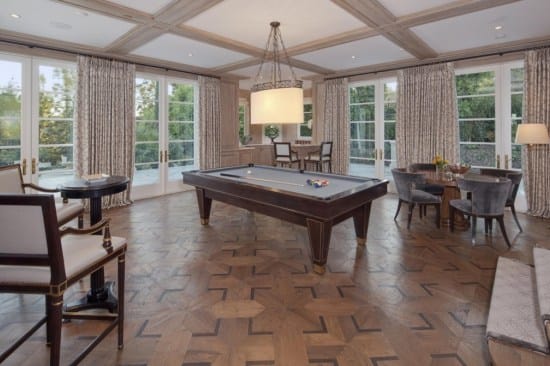 All interior finishes are of exquisite taste and value.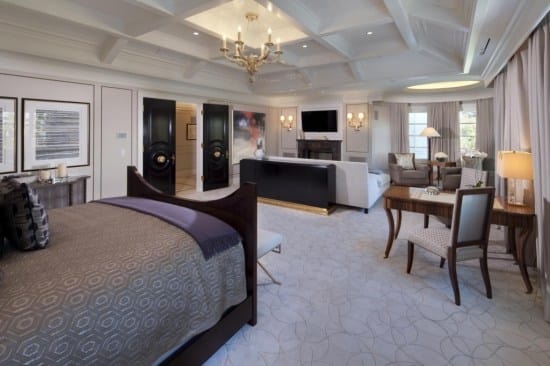 Livability and relaxed luxury were the guiding considerations of the complex design effort that created this unique estate.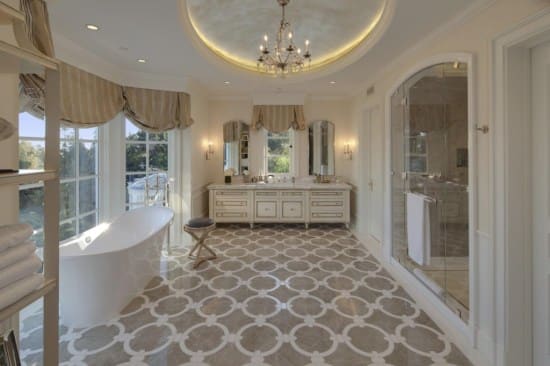 All stone, millwork and fittings are representative of a property of this caliber.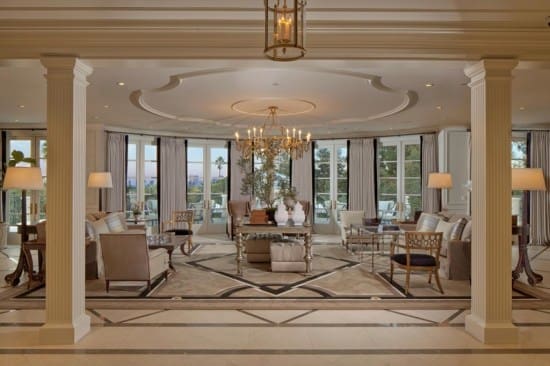 Interior design created by notable designer Kirk Nix (KNA Design). All furnishings handcrafted and have been developed exclusively for the home.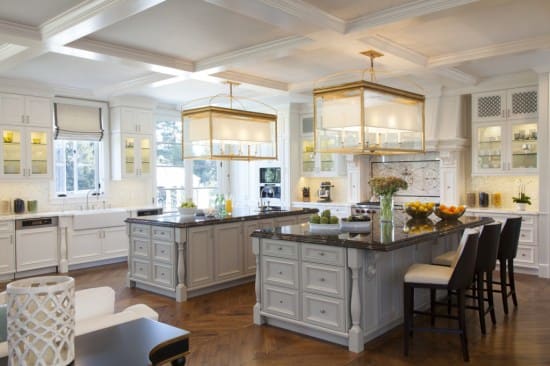 All stone, millwork and fittings are representative of a property of this caliber.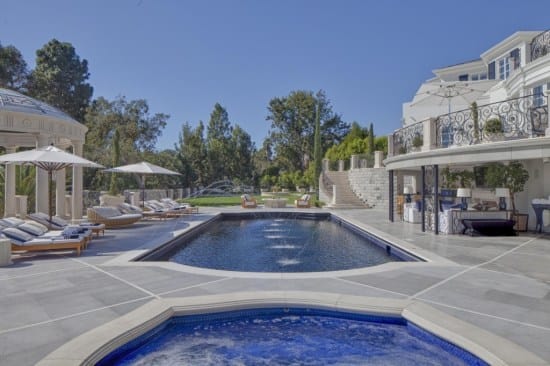 Salt water pool with electronic integrated pool cover for safety and ease of maintenance.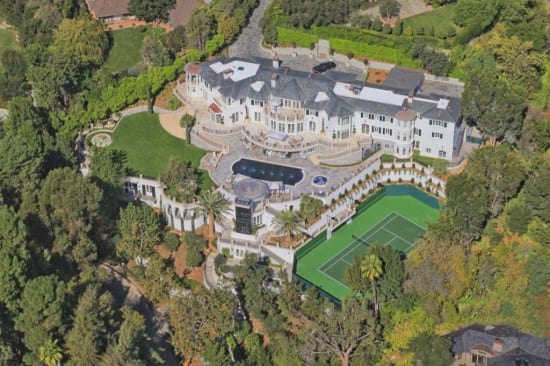 No expense has been spared to re-create this historically significant property.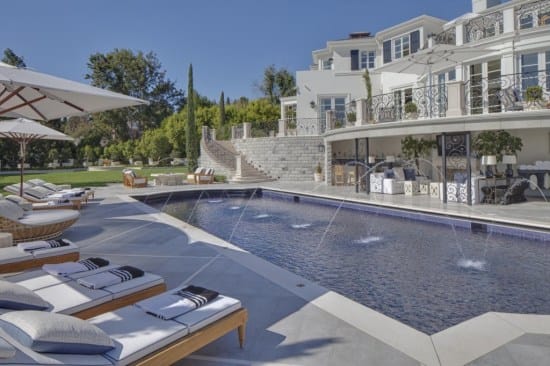 While many will dream, few will again pursue the challenge of building a modern day estate without compromise to either design integrity or the craft of execution.
MORE DETAILS » LiongateEstate.com
HISTORY OF BEL-AIR ESTATES:
Bel Air, Bel-Air or Bel Air Estates is an affluent neighborhood in Westside Los Angeles, California.
The neighborhood, which lies across Sunset Boulevard from the University of California, Los Angeles, is the site of four private and two public pre-collegiate schools, as well as of the American Jewish University.
Founded in 1923, the neighborhood has no multifamily dwellings and has been the filming location or setting for television shows. It has been the home of motion picture stars and of President Ronald Reagan.
The community was founded in 1923 by Alphonzo E. Bell, Sr. He owned farm property in Santa Fe Springs, California where oil was discovered. He bought a large ranch with a home on what is now Bel Air Road. He subdivided and developed the property with large residential lots. He also built the Bel-Air Beach Club in Santa Monica and the Bel-Air Country Club. His wife chose Italian names for the streets. She also founded the Bel-Air Garden Club in 1931.
Together with Beverly Hills and Holmby Hills, Bel Air forms the Platinum Triangle of Los Angeles neighborhoods.
SOURCE: http://en.wikipedia.org/wiki/Bel_Air,_Los_Angeles