1232 Sunset Plaza Drive Los Angeles, CA 90069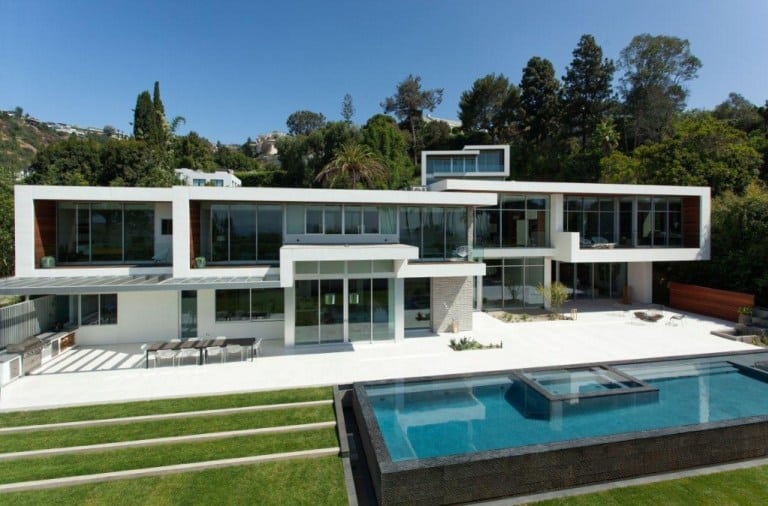 1232 Sunset Plaza – Los Angeles, CA | Represented by Hilton & Hyland
Only on a rare occasion do we find a drive-on estate in the Sunset Strip of this scale and capacity, located just seconds from the famed boulevard's array of world-class restaurants, shopping and nightlife. To journey beyond the grand gates and soaring pepper tree hedge of this Hagy Belzberg-designed compound estate is to enter a secluded, resort-like sanctuary where three distinct structures – a Main Residence, Wellness Center and Guest House – summon you forward, beckoning you to journey through their space so they can unveil one surprise after another. Architecturally inspiring, in both appearance and function, 1232 Sunset Plaza radiates a warm, California modern allure draped in sophistication and delight, while conveying an unmistakable sense of strength, volume and boldness. Exterior and interior transitional spaces are rich in fluidity so that the capacity to enjoy and entertain is always sensible and effortless. Represented by Drew Fenton.