A Los Angeles-area property with a guest house that rivals the main house is headed to market for $33 million, Mansion Global has learned.
Two parcels were combined to create the nearly 1 acre compound in the Beverly Hills Flats. In addition to the two homes—of which one now serves as a whopping five-bedroom guest house—there's a stadium-lit tennis court, a pool and pool house and garage parking for nine cars, according to the listing with Anna Solomon and David Solomon of Douglas Elliman and Jonathan Nash and Stephen Resnick of Hilton and Hyland.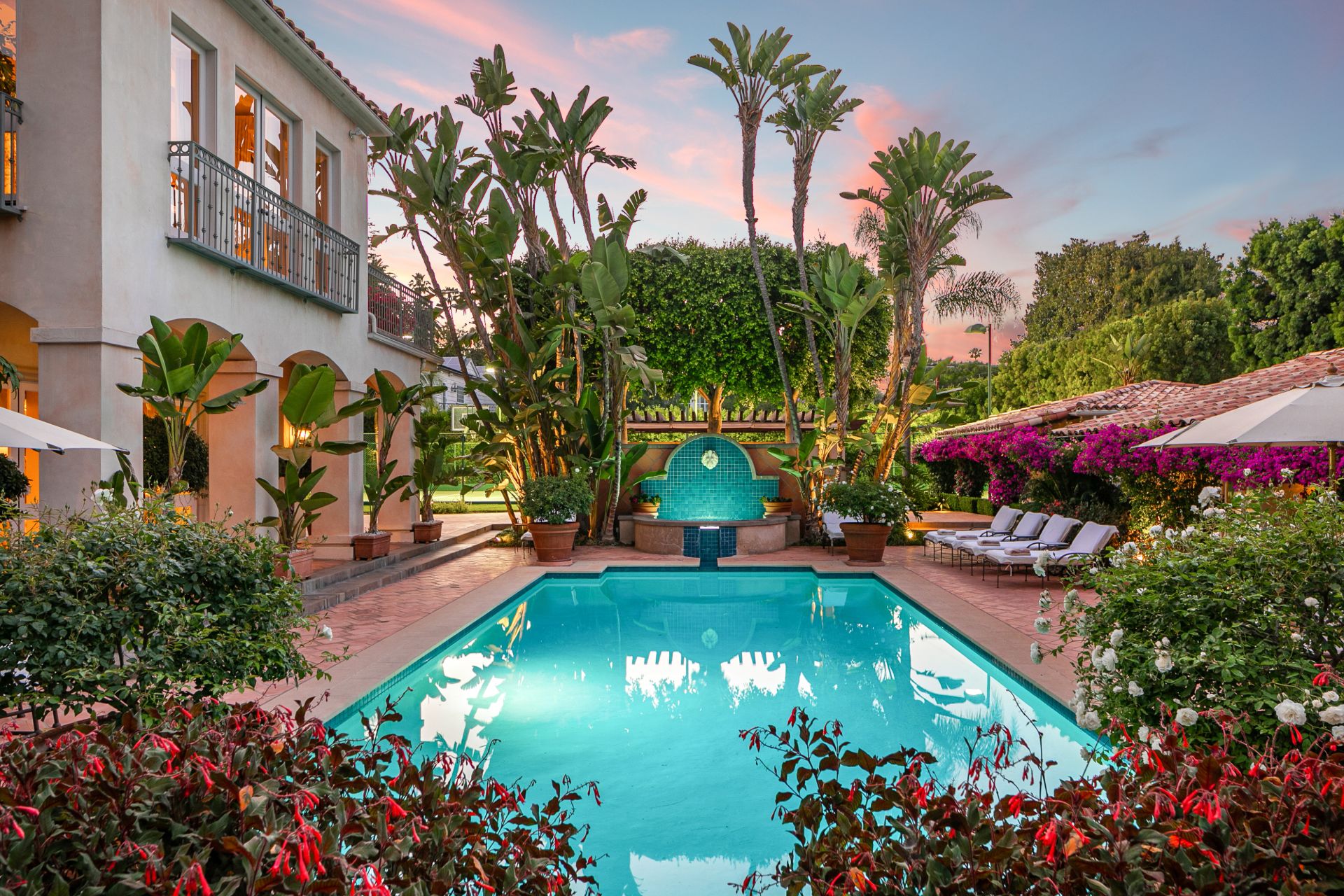 "The sheer land size is exceptionally rare for this area," Mr. Solomon said. "And the guest house is the caliber of the Beverly Hills Hotel."
The 9,288-square-foot main home, built by the owner, offers five en-suite bedrooms—with the primary suite featuring two bathrooms—formal living and dining rooms, an eat-in kitchen and an office, according to the listing. It was purchased by the seller in 1988 for $3.8 million, records with PropertyShark show.
Twenty years later, the seller, who was not available for comment, acquired the property next door for $5.65 million and built a replica of the original house, Mr. Solomon explained. The guest house overlooks the tennis court and also boasts five en-suite bedrooms, a grand staircase and high ceilings.


"The main house is incredibly well built with a floor plan that's very relevant for today," Mr. Nash said. "With both houses, it has a magical compound feel."
Buyers who wanted to update the main home could easily take up residence in the oversized guest house during the project, the agents agreed.
The landscaped grounds also have an outdoor kitchen and dining pavilion, plus a water feature and poolside misting system.
Grand estates in Los Angeles have been in high demand during the Covid-19 pandemic, especially those with more outdoor space, according to Mr. Solomon.
"Wealth levels here have doubled or even tripled," he said. "A lot of people are moving up because they can afford more. Someone with an $11 million home may now be looking for a $20 million home."
Jonathan Nash and Stephen Resnick Represent the Listing.
Story courtesy of Mansion Global