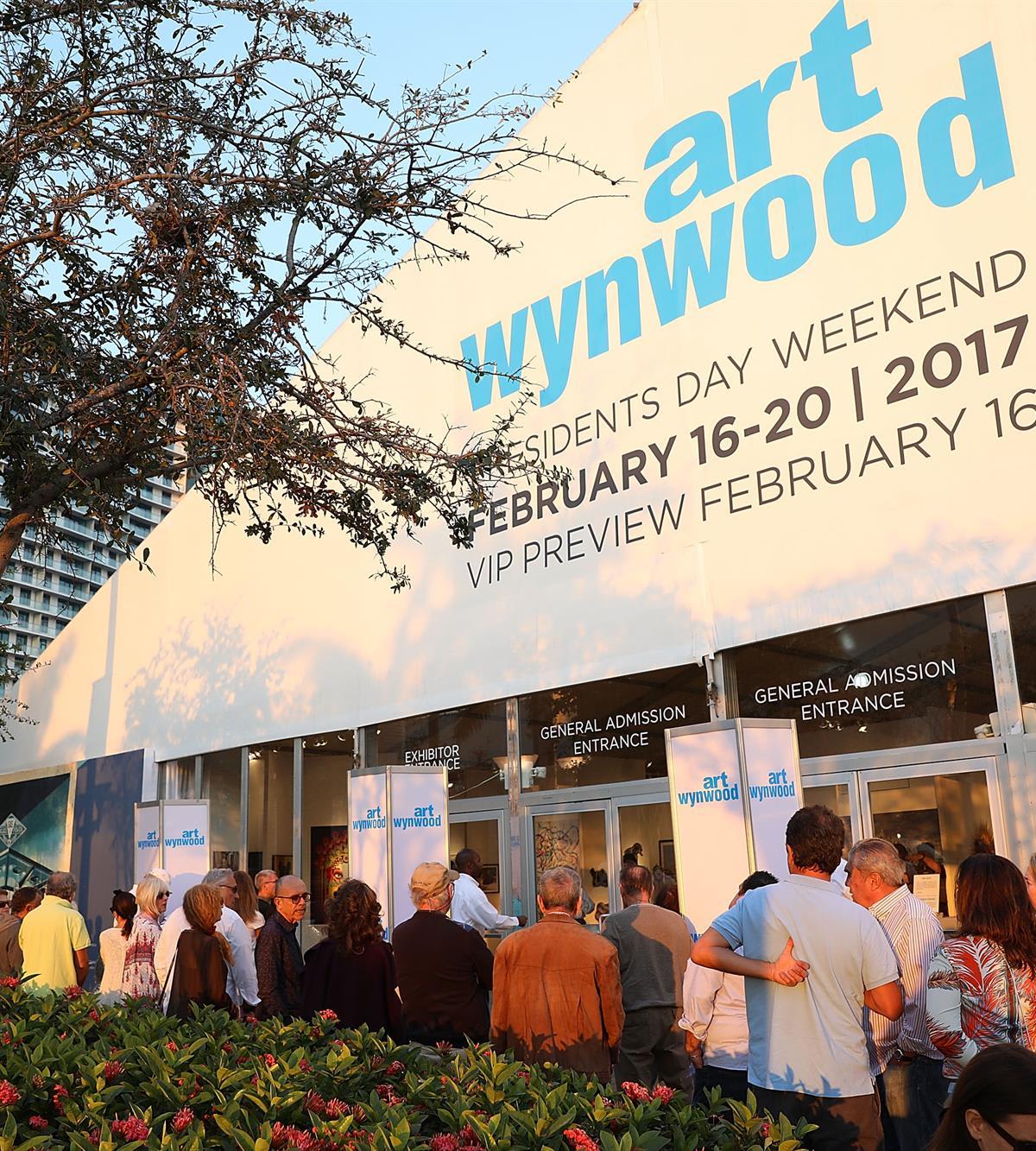 As proud sponsors of Art Wynwood, Hilton & Hyland and Christie's International Real Estate wrapped up yet another incredible Presidents' Day weekend in Miami.
Thousands of seasoned and budding art enthusiasts converged in the Wynwood Arts District for the winter season's premier art fair boasting works from rising talents to world-renowned contemporary artists. With a rich history as one of the most exclusive modern art fairs, Art Wynwood is an event that all serious collectors, curators, and designers can't afford to miss.
The five-day fair represents a remarkable partnership between Hilton & Hyland and Christie's. "The caliber of art showcased in this international event reflects the quality of life Hilton & Hyland emanates," says Rick Hilton, Chairman of Hilton & Hyland.
With Hilton & Hyland and Christie's at the helm, the grand affair offers an audience of established luxury buyers from all over the world the rare opportunity to discover their next sumptuous home purchase.
During the fair, Hilton & Hyland co-hosted an interactive booth; giving guests the opportunity to speak directly with brokers, peruse brochures and images of stunning estates, including the most expensive home in the nation, the illustrious Makowsky Estate, and the contemporary masterpiece at 1231 Lago Vista Dr. Hilton & Hyland and Christie's also hosted a highly acclaimed VIP Preview, benefiting the Miami City Ballet, which adds to the already large population of eligible potential buyers.
Art Wynwood effortlessly affords a unique way to interact with guests while simultaneously providing an exclusive meeting place for exchanging insights on the luxury real estate market. "These events allow us to not only gather in the backyards of our global clients, but invite them into ours," said Jeff Hyland, President of Hilton & Hyland.
Year after year, Art Wynwood has proven to be effective in expanding Hilton & Hyland's global clientele and strengthening our brand visibility among an elite group of potential buyers of real estate. Last year, the modern art spectacular drew crowds of over 36,500. This year, the crowd is expected to have grown immensely.
To learn more about the opulence that is Art Wynwood, click here.