As the real estate industry changes, the emphasis on a brokerage's marketing abilities and use of technology are growing more and more important. In an age where more than 90% of home buyers start their search online, a successful real estate firm should have the online presence needed to capture buyers. Furthermore, a quality brokerage needs to have the technology resources available to both buyers and sellers to make communication effortless.
Hilton & Hyland Rolls Out New Website
While it may not seem like technology and marketing savvy would be important to the purchase of a home – it is. Particularly in the luxury sector, where many buyers and investors are purchasing from outside of the immediate area, ease of communication can be crucial. Therefore, every two years, Hilton & Hyland makes sure to launch a new website that would not only modernize our brand, but make responsiveness seamless, search engine optimization enhanced to maximize incoming traffic, and load times faster than before.
International Affiliations with Christie's International Real Estate and Luxury Portfolio
Christie's International Real Estate is the largest international network of independent real estate brokers specializing in the sale of important properties. The network is comprised of more than 138 real estate firms with more than 1,350 offices and approximately 32,000 sales associates. Each real estate firm is selected for affiliation through a careful screening process that includes meeting stringent professional standards and demonstrating proven records of success in handling distinctive properties. The combined annual sales volume of all affiliate real estate companies is approximately $113 billion.
Luxury Portfolio International is the luxury face of the largest global network of premier locally branded companies dominated by many of the luxury brokerages. As a member, Hilton & Hyland exposes our high end properties to an international audience through LuxuryPortfolio.com, a site which attracts over 3 million high-net-worth visitors a year. By presenting a gallery of the finest luxury properties and brokerage worldwide, the Luxury Portfolio brand is recognized throughout the world as the luxury standard of excellence.
Together, the digital syndication provided by both affiliates are truly unparalleled. From Christie's frequently visited blog Luxury Defined to Luxury Portfolio's endless advertising opportunities, Hilton & Hyland gets the best of both worlds.
Geo-targeting Through Waze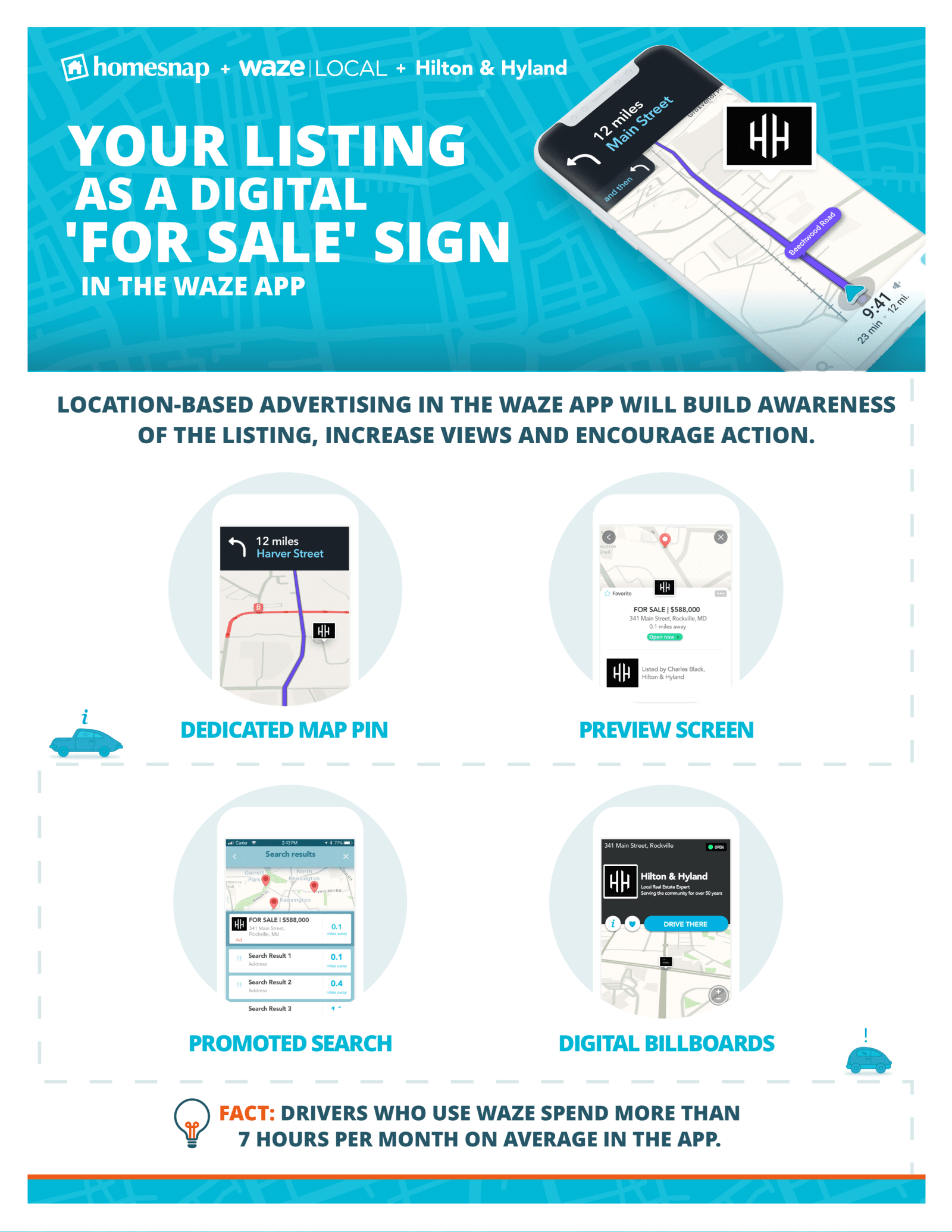 The new marketing tool will be able to reach home buyers through geo-targeted ads which means agents can now target potential buyers driving near their clients' listings with ads featuring the homes for sale. With Waze being the world's largest community-based navigation app with over 90 million active global users, this is a marketing tool all agents deserve. The app will not only make agents smarter and better equipped to serve their clients, but it will also be of great benefit to the clients themselves. Together, Hilton & Hyland and Waze will provide agents with a new communication channel to reach prospective clients within the Los Angeles community.

Dominating PR & Social Media
Featured in over 200 media outlets in 2017 – including being featured over 135+ times in LA Times Hot Property and 40+ times in Variety Magazine – Hilton & Hyland is leaving a social media footprint unlike that of any other.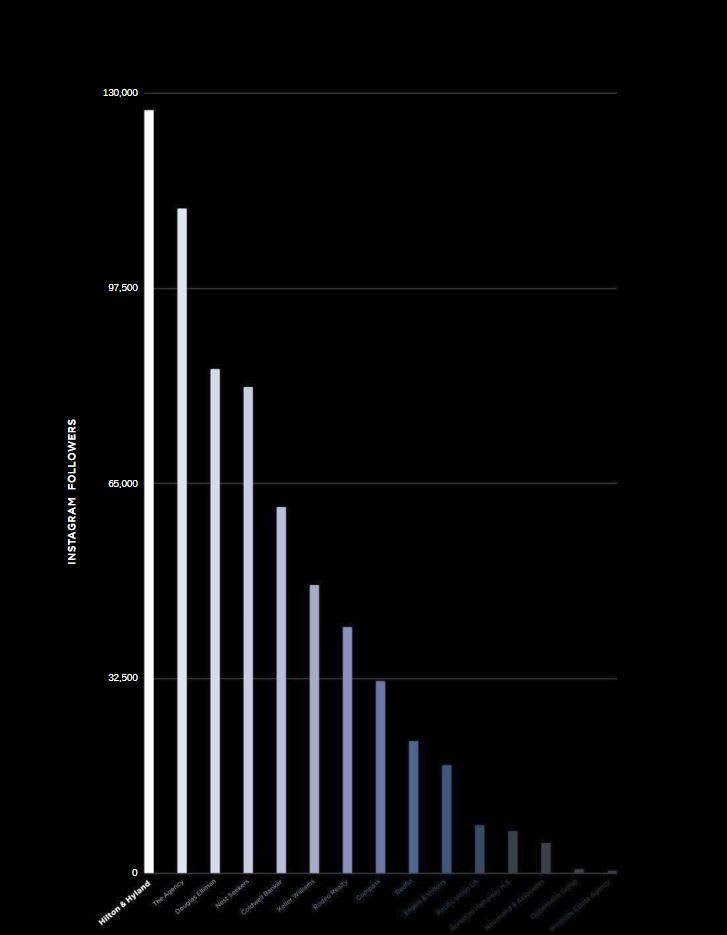 With prime media coverage and an industry leading marketing presence across digital and print media, Hilton & Hyland are able to reach affluent buyers, investors and developers at an unrivaled level of sophistication. In fact, we've reached over 217 countries last year alone. Not only are we the #1 Los Angeles brokerage on YouTube with over 7 million content views and over 25,000 subscribers but we are also the #1 Los Angeles brokerage on Instagram, reaching influencer levels of engagement.