While the real estate market continues on an upward trajectory and the Los Angeles economy remains strong, we are constantly mindful that people have fallen on harder times and remain constantly cognizant of the challenges facing many of those in the Los Angeles area. To that end, as a brokerage, we continue to donate time, patience, money, and energy to at minimum one charity per month. In the month of July, Hilton & Hyland agents and staff volunteered at Project Angel Food.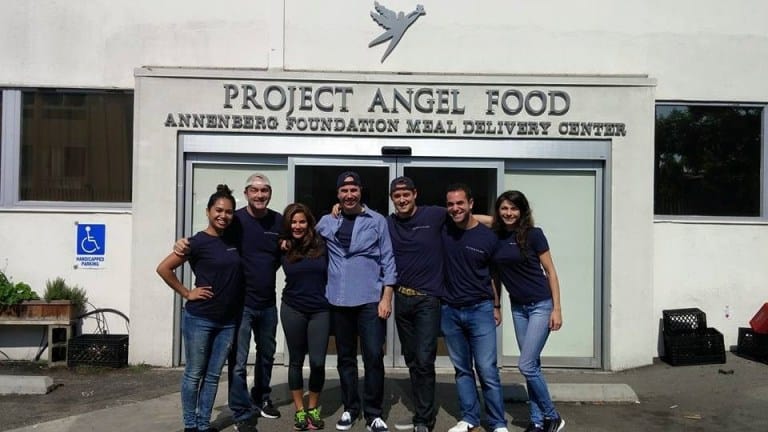 Project Angel Food's mission it "to nourish people debilitated by crucial illnesses." Their mission statement continues, "We believe they should not also suffer the ravages of hunger and malnutrition, which can lead to catastrophic deterioration in their already fragile health." Agents and staff prepared foods which provide up to 1,100 meals a day for chronically ill patients in the Los Angeles area. The philanthropic organization delivers the meals directly to clients throughout LA County doorsteps and has been doing so for 25 years.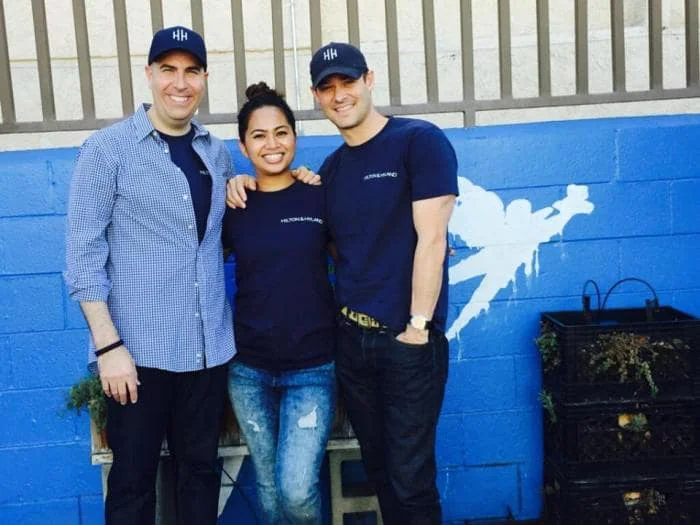 "Our client services and nutrition services teams assist clients in accessing other health resources and help them better understand the positive impact of healthy eating in their fight against disease and their overall life. We also provide a friendly ear during one of the most challenging experiences possible," he added.
"We operate with the knowledge that food is medicine so we medically tailor our recipes and design our freshly-cooked meals to offer optimum benefits: overall improved health, efficacy of vital medications, prevention of secondary illnesses, optimum body weight and more. We also grow our own fruits and vegetables in our urban gardens," Development Director Mark Tucker said.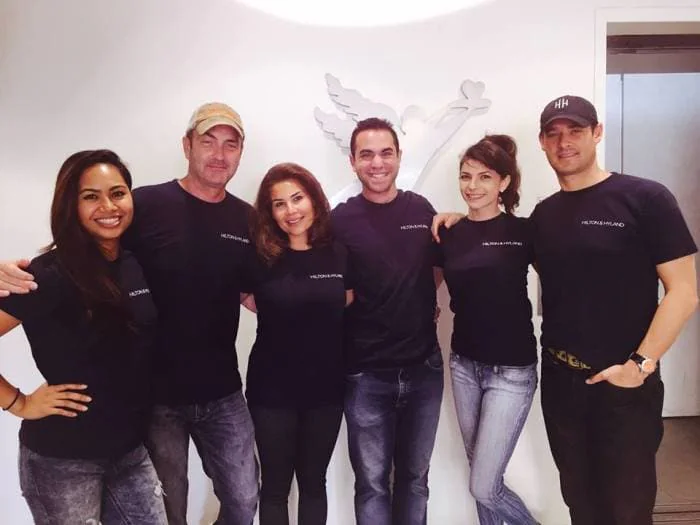 Hilton & Hyland Helping Hands, the brokerage's philanthropic arm, has been nominated for a Golden Palm Award through the Beverly Hills Chamber of Commerce for their efforts in the local community, and is humbled and honored to be recognized in this way.
"Project Angel Food relies on the dedication of volunteers every day to work in our kitchen alongside our chefs to prepare the nutritious meals. Each year, up to 3,400 volunteers contribute their time and efforts that total roughly 37,000 hours of service or equivalent to 18 full-time paid staff members or 80% or our operations, so Hilton & Hyland's assistance here is truly pivotal to our overall success as an organization" Tucker added.