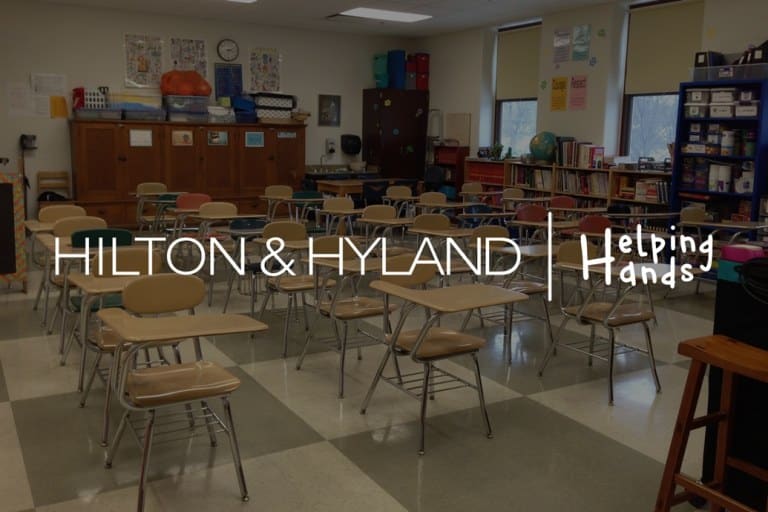 Hilton & Hyland Helping Hands once again partnered with The Village Family Services by supporting their Back to School Supply Drive. The school supply campaign became an integral part of the Hilton & Hyland offices in the last month, with agents and staff all contributing backpacks, pencils, notebooks and other school supplies to underserved areas of the community.
The Village Family Services is Southern California's leading bilingual family wellness agency providing a comprehensive range of services to achieve permanency and safety for neglected and abused children and youth. Their approach centers on family wellness amid client-centered, strength-focused, trauma-informed, evidence-based and culturally competent care delivered by a compassionate, bilingual staff. The Village Family Services envisions a day where all children and youth are free of social, emotional, verbal and physical harm.
This campaign is yet another example of Hilton & Hyland's continued commitment to the community in a year in that has seen the firm work with Habitat for Humanity, and host a community e-waste collection.
"We are all cognizant of the responsibility that we have to give back to our community, and we're thankful that we're in a position to help," said Jeff Hyland, President of Hilton & Hyland.
Hilton & Hyland's Chairman, Rick Hilton, added: "The successes that The Village Family Services has had in our community is truly inspirational, and our goal with this campaign was to assist them in achieving these successes."
To learn more about Hilton & Hyland Helping Hands, click here.
To learn more about The Village Family Services, click here.