Last Friday, Hilton & Hyland agents and staff met with the construction team from Habitat for Humanity of Greater Los Angeles at a build site located in Long Beach. This coastal neighborhood, located in South Los Angeles County, is a place where growth and development is gaining momentum as it transitions into a revitalized and desirable area in Los Angeles.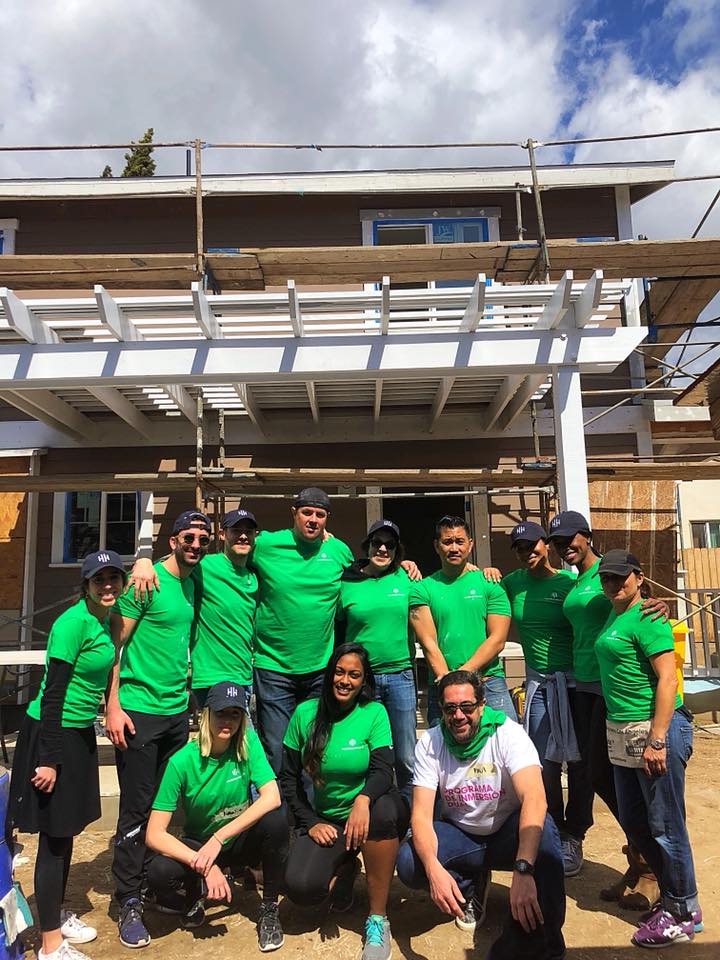 Habitat for Humanity of Greater Los Angeles provides the community with a unique opportunity to change lives for candidates earning 30-80% of the median family income. To carry out their mission of offering "a hand up, [and] not a hand out," Habitat facilitates the construction of new homes or renovation of existing homes for Habitat Partner Homebuyers.
The carefully screened Habitat Partner Homebuyers are required to contribute 250 hours of sweat equity into the Habitat program. They can be found participating in the construction of their own home, and are often helping on other sites as well. Homes are sold to buyers without profit and financed with zero interest loans. Mortgage payments go towards building more Habitat homes.
"Our involvement with Habitat for Humanity is becoming a staple of our philanthropic contributions at Hilton & Hyland," said Charles Black, Executive Vice President of Hilton & Hyland.
"My passion for architecture lends itself well to Habitat, and my team get hands on experience in the construction process. Observing a different stage of real estate development while helping those who need a hand up in the community is an awesome opportunity," stated Susan Smith, whose entire team spent the day working at the build site.
Our Hilton & Hyland Helping Hands volunteers spent the day either on the roof or inside of a modest three bedroom, two-story home currently under construction. They lined the unfinished wooden roof with tar-paper and fastened the lining down with cap-nails. Others primed and painted the walls of the kitchen, bathroom, laundry room and family room.
Committing to a full day under the hot sun paid off. By 3pm the crew had the majority of the roof done and walls painted, and the home is now one step closer to being ready for its owner. The new residents will sleep soundly knowing that they have a reliable Hilton & Hyland-built roof over their head.
To learn more about Habitat for Humanity, click here.