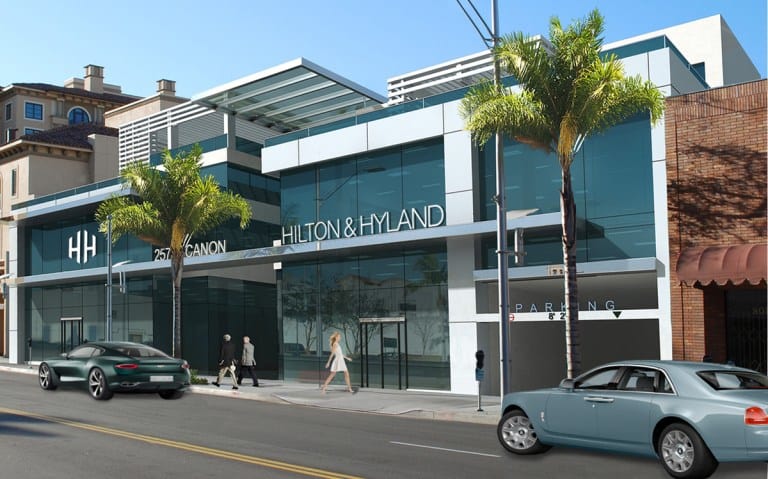 Rick Hilton and Jeff Hyland announced October 27, 2015, they signed an agreement to relocate Hilton & Hyland across the street between Bouchon and the Palm Restaurant to 257 North Cañon Drive.
Once the move is complete, Hilton & Hyland will occupy the entire second floor, comprised of 15,000 square feet of state-of-the-art space. The contemporary design has an open concept, glass walls throughout, multiple terraces, central views overlooking the ground level courtyard and a single-floor flow. Additionally, the new location offers ample space for parking beneath the building and a fine dining restaurant will occupy the ground floor.
"As soon as construction has been completed, we will move in," says Rick Hilton. "In the meantime, we can just take a peek across the street anytime to check on the progress of our new home."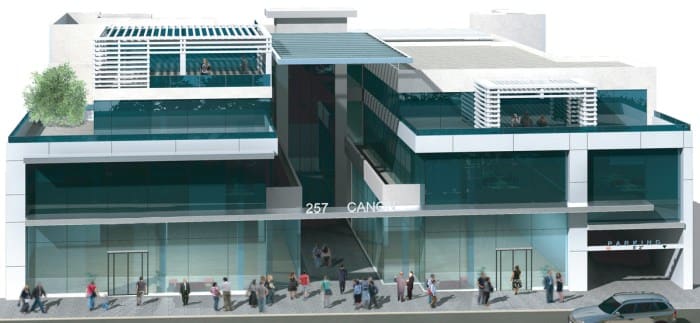 "We are extremely excited to have secured this space," Jeff Hyland says. "Our team is best in class and we want to provide a work atmosphere to truly reflect and complement that."
An official move date will be announced as construction and design work progresses.