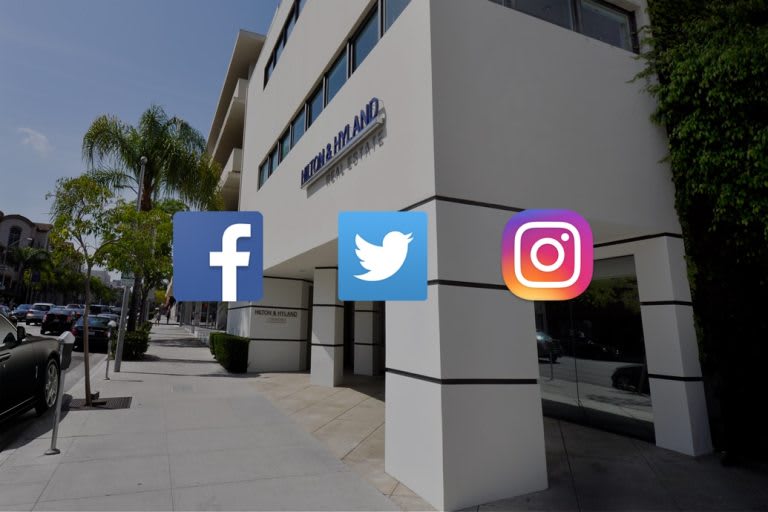 With seemingly new technological advances now being rolled out every week by the hard-working engineers of Silicon Valley, and Silicon Beach, social media is becoming more and more integral to the daily lives of the global population.
The real estate industry is not immune to this trend. Because of the natural interest in luxury real estate that persists across the globe, Hilton & Hyland thought it was important to bring attention to our various social media channels.
On Facebook, we can be found on our official business page, www.facebook.com/hiltonhyland. Our Facebook page is the best place to get exclusive Hilton & Hyland industry insights, along with any exciting media coverage that we've received.
On Twitter, we can be followed @hiltonhyland. Please reach out and interact with us. We love hearing from our community and engaging in discussions.
On Instagram, we can be followed @hiltonhyland. This is our channel to post exclusive photos of our most breathtaking properties. If you're not already following us, join the over 96,000 other Instagram users and enjoy our gorgeous home photography.