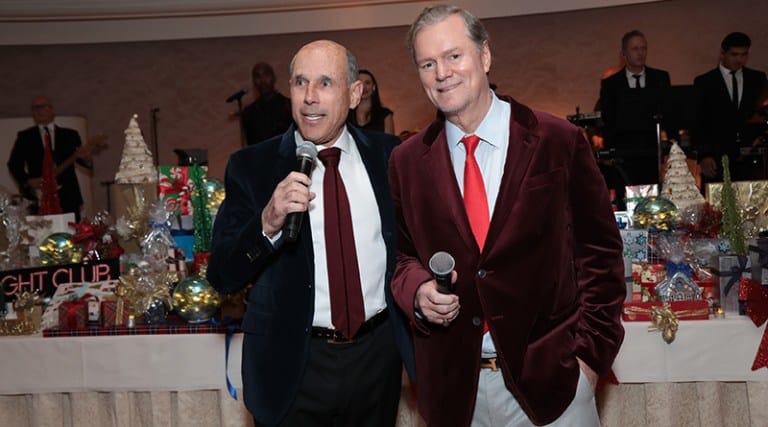 As we embark on our 25th Anniversary this coming new year, Hilton & Hyland invites you to take a look back at our most memorable moments of 2017.
Hilton & Hyland Lists Most Expensive Home in the Nation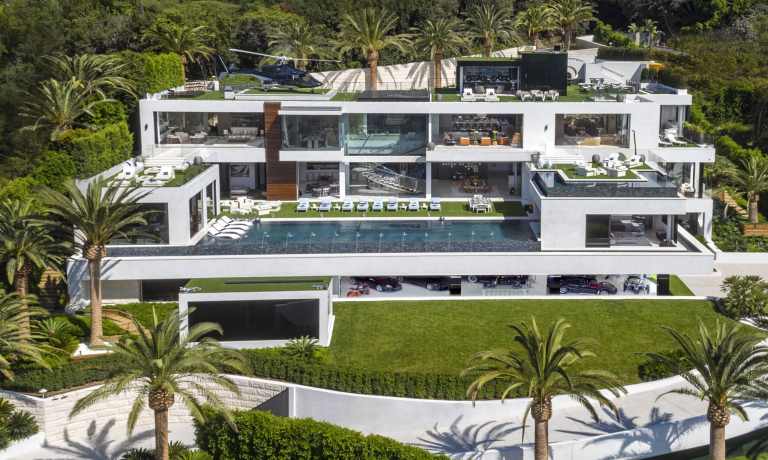 Branden and Rayni Williams of Williams & Williams announced the listing of the most expensive home in America earlier this year. Located in the confines of the ultra-exclusive Bel-Air Enclave, Bruce Makowsky's newest masterpiece is the pinnacle of splendor and luxury.
Hilton & Hyland and Tesla Motors Welcome Guests to Jewel—Playa Vista
Hilton & Hyland's Kris Zacuto and Justin P. Huchel teamed up with Brookfield Residences and Tesla Motors to provide a unique lifestyle showcase at the agents' newest listing Jewel–Playa Vista. This unique showcase offered interested attendees the chance to enjoy a first-hand tour of Tesla's fleet before walking through Jewel's decadent luxury offerings.
The landmark partnership between Brookfield Residential and Hilton & Hyland marks the first between a leading luxury brokerage and a major community builder in Silicon Beach, home to over 500 tech startups as well as tech giants such as Facebook, YouTube, IMAX, Netflix, and Sony PlayStation.
The ICAA SCC Honors Hilton & Hyland President Jeff Hyland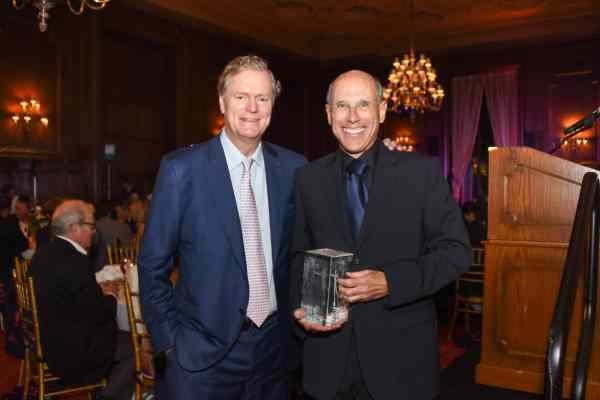 The Institute of Classical Architecture & Art, Southern California Chapter (ICAA SCC) honored Jeff Hyland, President of Hilton & Hyland, for his achievements and contributions in advancing the classical tradition in architecture and art at their 2017 Legacy Dinner.
Over 200 guests gathered at the historic California Club to celebrate the man of the hour. Jeff Hyland has been a pioneer in the Los Angeles real estate scene for over three decades and has personally brokered some of the city's most iconic purchases and sales. His recent book, The Legendary Estates of Beverly Hills, is a 428-page journey inviting readers into some of the most celebrated and high-profile homes of Beverly Hills.
The Maple Counseling Center Honors Hilton & Hyland Chairman Rick Hilton & Wife Kathy Hilton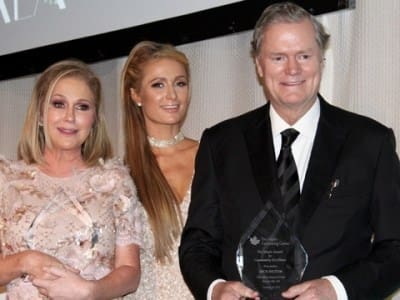 Each year The Maple Counseling Center (TMCC) holds a gala in support of its mission of providing mental health treatment services to underserved members of the Los Angeles community. Celebrating its 43rdAnnual Gala, The Maple Counseling Center presented Rick and Kathy Hilton with the Community Excellence Award in honor of the positive impact they continue to make in the mental health field throughout the city.
Hundreds of guests gathered at the iconic Montage Beverly Hills this past Wednesday, October 25th to celebrate the couple of the hour.
This year's theme, Access for All, is symbolic of the broader challenges facing the mental health industry, particularly the fact that nearly half of the city's residents are in dire need of treatment but do not have access to affordable mental healthcare.
Over the past thirty years, Rick Hilton, and his wife Kathy, have remained prominent figures in social and philanthropic circles in both Los Angeles and New York City.
Hilton & Hyland Helping Hands Bolsters Ongoing Commitment to the Community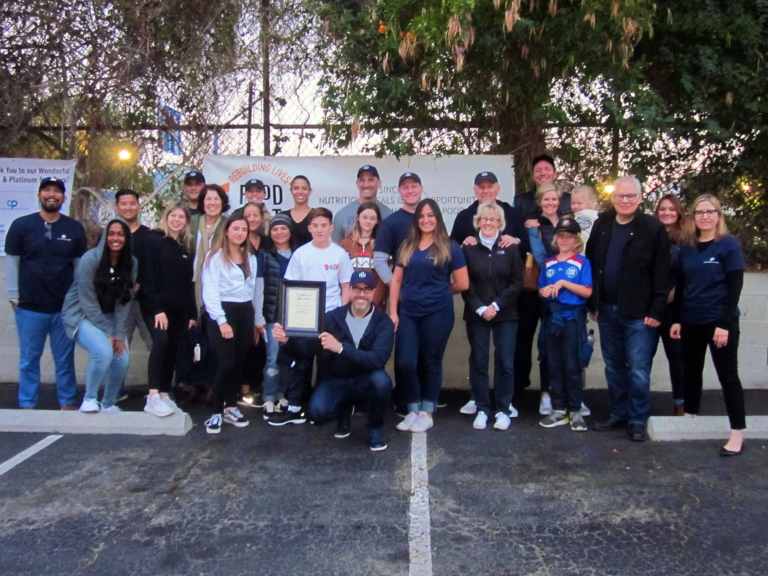 Between partnering with The Village Family Services for their Back to School Drive, sponsoring Race4Good's UCLA chapter to help rebuild Nepal, or mentoring the youth at Beverly Hills High School Career Day as well as the LEAP Foundation's 10th Annual Leadership Program, it is no wonder Hilton & Hyland was recognized by the Beverly Hills Chamber of Commerce Awards for "Outstanding Community Support." Throughout the year, Hilton & Hyland Helping Hands, the brokerage's philanthropic arm, participates in many charitable initiatives both locally and globally. For instance, every year, Hilton & Hyland volunteers with Food on Foot on-site to help distribute food, clothing, and a smile to the 180 people in-need. Towards the end of the year, Hilton & Hyland Helping Hands partnered with our neighbor Tom's Toys for a Toy Drive benefitting The Exceptional Children's Foundation, the only organization of its kind in California that provides a lifetime of services for children and adults with developmental disabilities.
Hilton & Hyland, Alongside Christie's, Returns to Art Miami
Hilton & Hyland, alongside Christie's International Real Estate, seasoned art collectors and connoisseurs, returned to South Florida for what is known as Miami Art Week. This is the sixth consecutive year that Christie's International Real Estate and Hilton & Hyland, along with participating members of its international affiliate network, have served as marquee sponsors of Art Miami, furthering the natural symmetry between contemporary art and luxury residential real estate.
The connection emphasizes the unique, lifestyle-centric qualities that link an investment in a multi-million-dollar trophy property to the purchase of a world-class work of art.
Top Sales
Record-Breaking Malibu Land Sales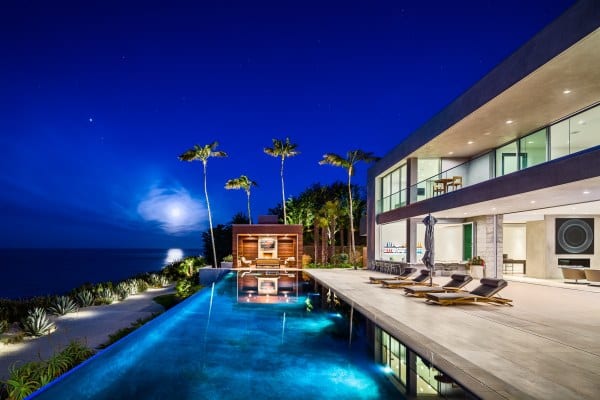 Rick Hilton and Rodrigo Iglesias closed the highest land sale in Malibu at $50,000,000 and later that month, Rodrigo Iglesias and Helena Deeds achieved the first $20,000,000 sale in Ventura County.
The Edie Goetz Estate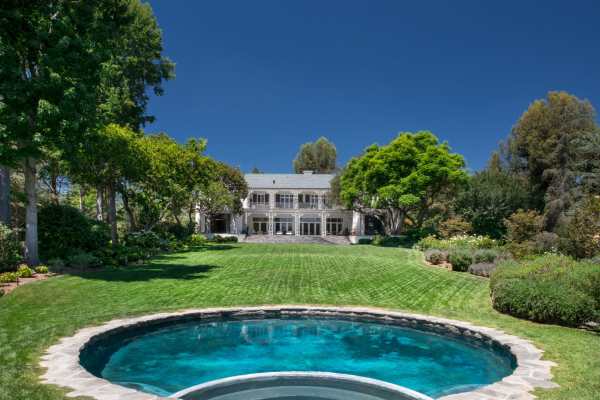 The trophy compound is a magnificent example of Georgian Revival architecture originally completed in 1938. Jeff Hyland and Drew Fenton had the listing and Linda May represented the seller.
Grand European-Style Estate on Point Dume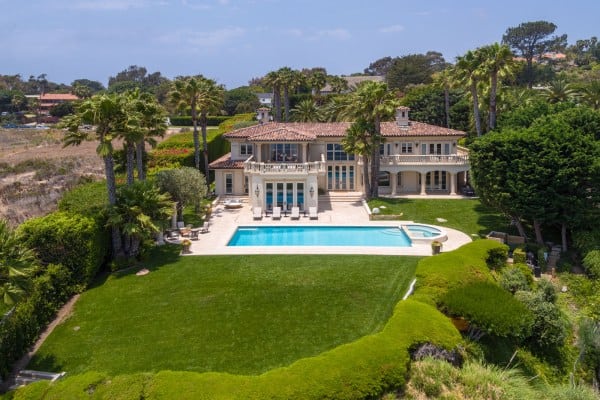 With 100' of bluff top panoramic views on the presitigious Point Dume, the masterfully re-decorated estate is impeccable. Represented by Mia Trudeau.
The Apex of Bel-Air Luxury Living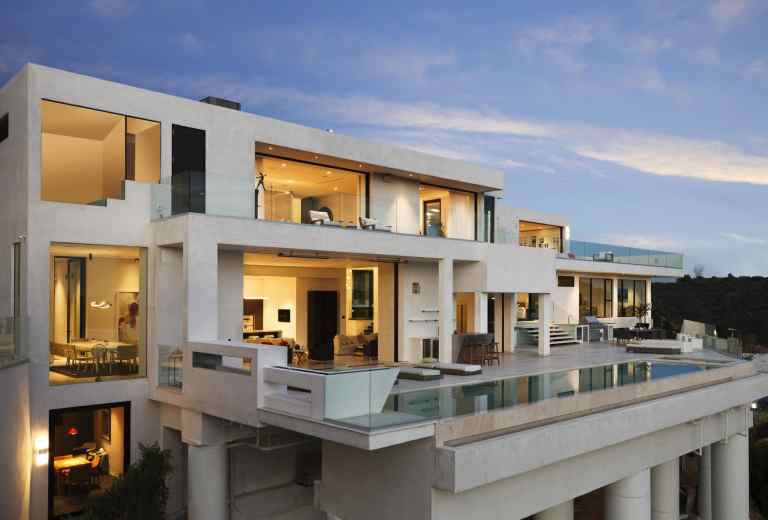 On one of the most coveted streets in Bel-Air sits this brand new modern masterpiece. Nestled behind a private gate is the jewel of Cain Interiors most recent achievement. Represented by Drew Fenton.
Bespoke Compound in Trousdale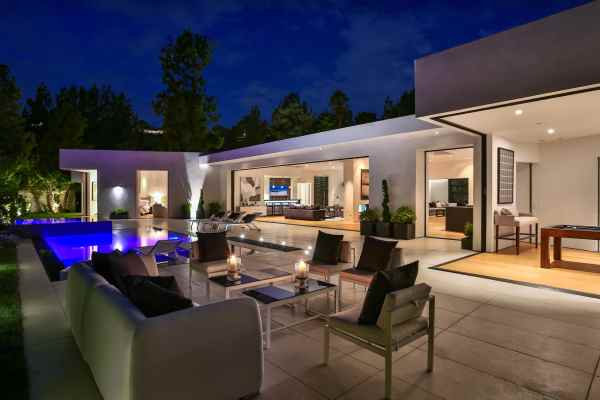 Elvis, Sinatra, Dean Martin: there's good reason that the world's style masters chose to call Trousdale home. The developer, master of chic, Clive Robertson, scoured each corner of the globe to source every minutiae. Represented by Williams & Williams.