The Real Deal recently reported that as the Los Angeles real estate industry's high turnover rates are increasingly shaping the way top luxury brokerages are performing, more resources are being allocated towards recruiting and retaining top producers.
Understanding that it is more than luring agents but retaining them, Hilton & Hyland has emerged as the top single office brokerage with the highest rate of agent retention.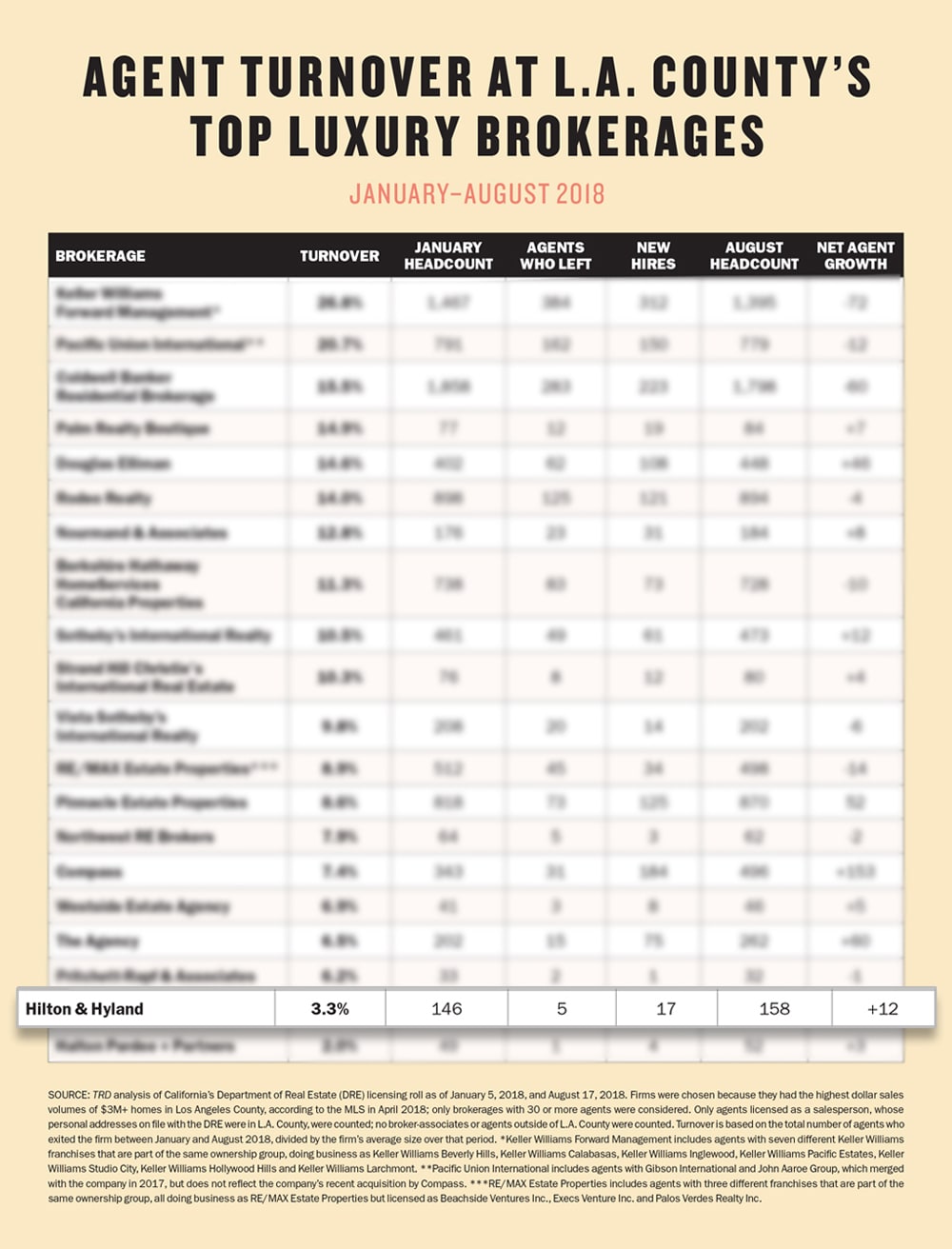 Joining the firm just last month, Leonard Rabinowitz brings a lengthy tenure and unrivaled market knowledge to Hilton & Hyland, "A brokerage with the same expertise and only one office serving my specialty area [Beverly Hills, Bel-Air, Brentwood and Malibu]. A boutique if you will. Hilton & Hyland represented $3.3 billion of transactions from that one office and has the dominant market share of high-end sales in this area."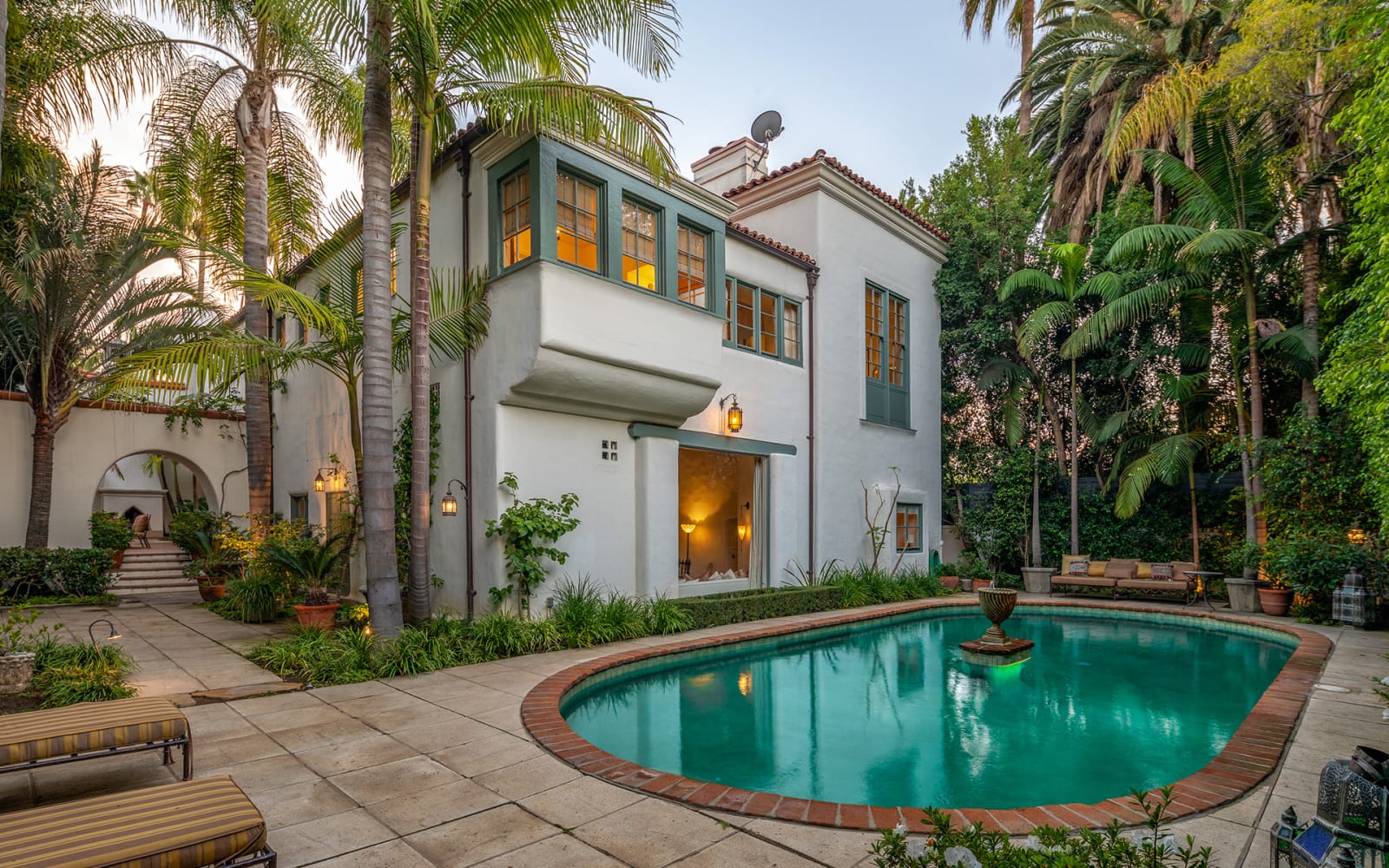 911 N Beverly | The Chimorro House | $13,498,000 | Represented by Leonard Rabinowitz & Jack Friedkin

In fact, Stuart Vetterick, who joined the firm earlier in the year told us, "My business has doubled already in the first six months." (pictured below)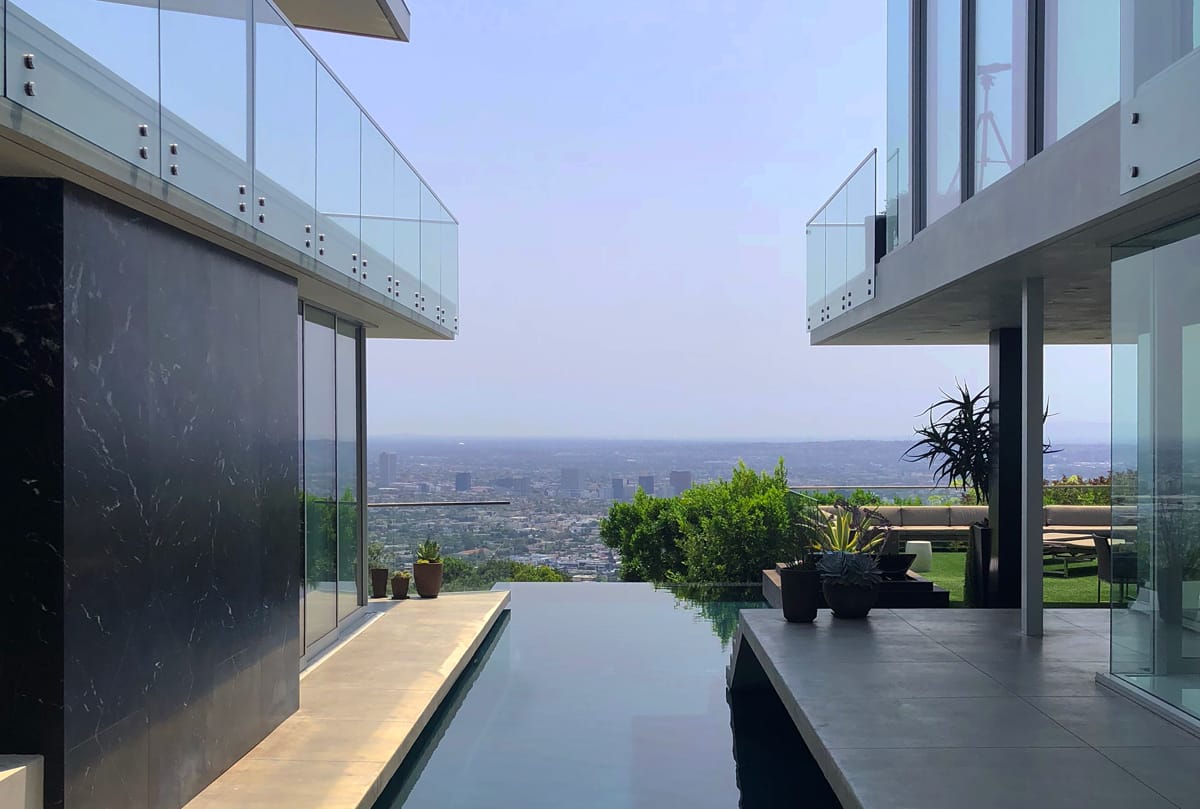 Bird Street Contemporary | Confidential | Stuart Vetterick represented the buyer
Having brought a wealth of experience to Hilton & Hyland five years ago, Bjorn Farrugia explains, "I wanted to be a king in real estate and I always felt in order to be a king, one should go where the kings play. As many of the big agents work at Hilton & Hyland, it just made sense. To this day, I am still honored to be part of the team. Since joining, Jeff and Rick have treated me like family and I couldn't ask for better fellow agents."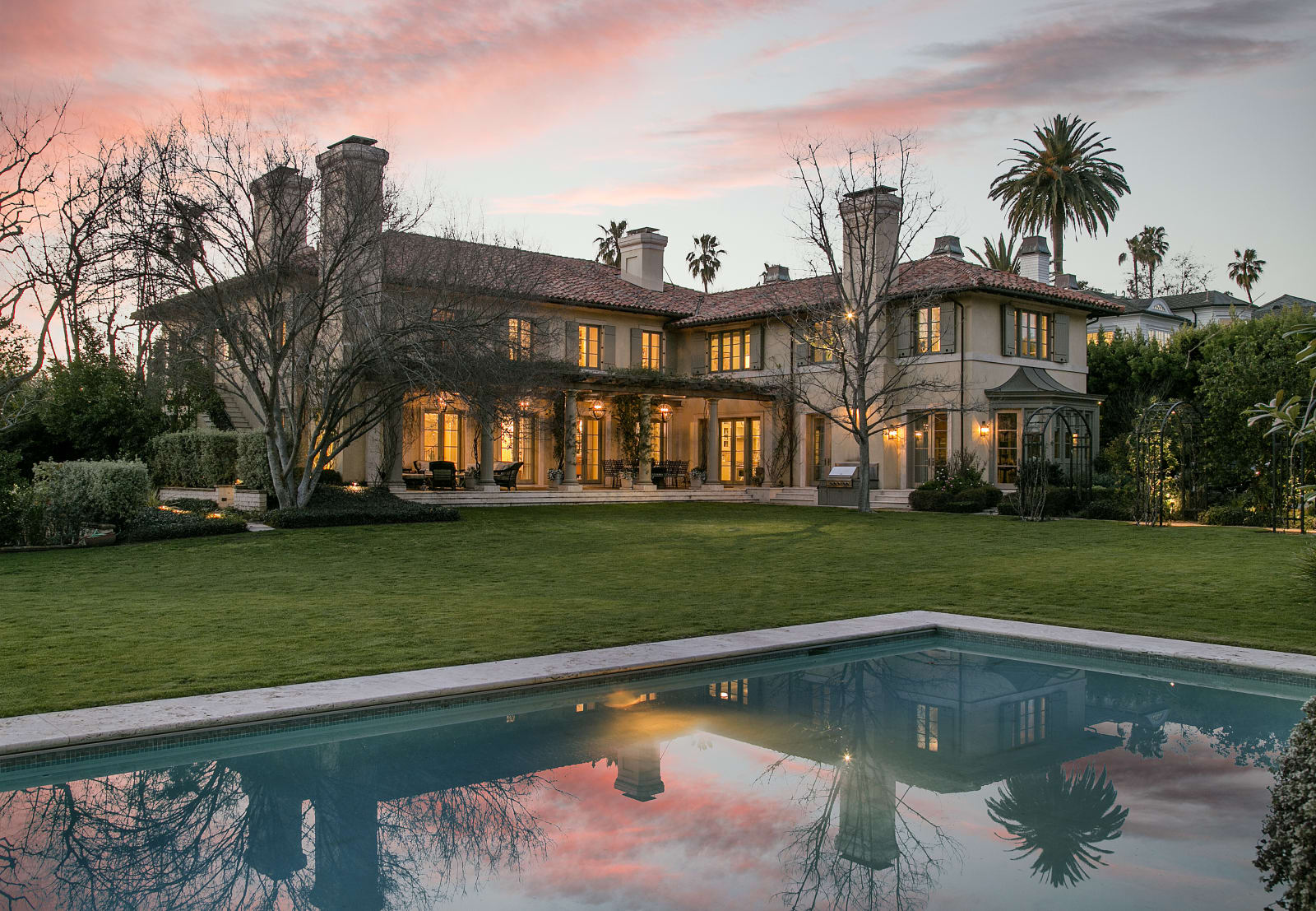 Villa Burlingame | Offered at $29,995,000 | Represented by Bjorn Farrugia and Drew Fenton
Today, Bjorn Farrugia, alongside his partner Alphonso Lascano, have risen to become the second highest performing team at Hilton & Hyland.
While he partially attributes this to the cache of Hilton & Hyland, Bjorn continued, "The entire Hilton & Hyland team is such a pleasure to work with. Especially Ed Leyson and the marketing team. The in-house marketing is truly second to none and such an incredible asset to have access to as part of the Hilton & Hyland family."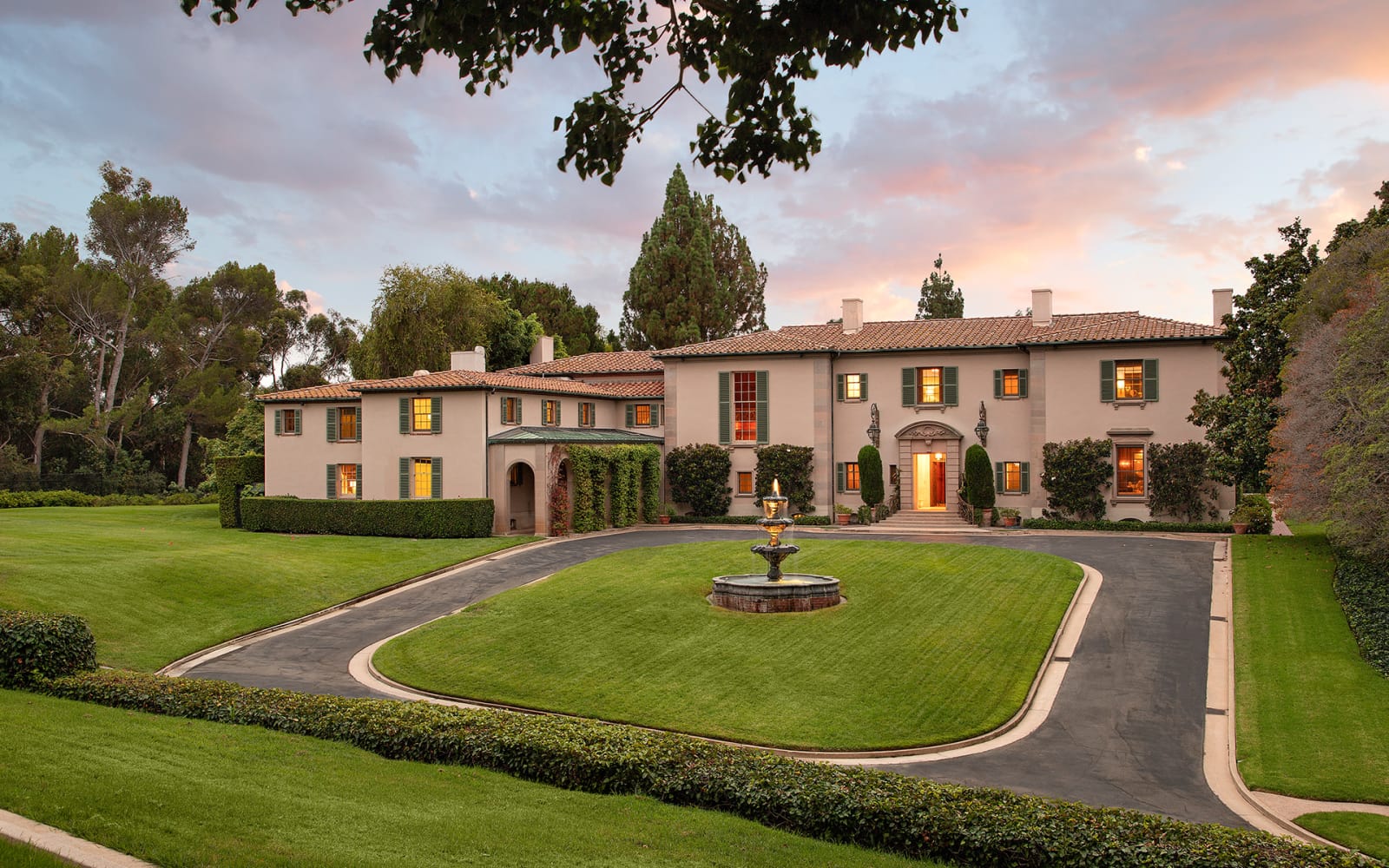 Owlwood | Offered at $115,000,000 | Represented by Linda May and Drew Fenton

With over three decades of experience selling L.A.'s most prestigious estates, Linda May joined the firm two years ago and echoed a similar statement,"The marketing has transformed my business and has given me enormous reach throughout the community."
She continued, "Jeff Hyland and Rick Hilton have created the highest level brokerage that I have ever observed. The support staff, especially in marketing, is superb; our extremely talented and seasoned staff provide the brokers with incredible opportunities to market our properties."
In the midst of landmark acquisitions, Hilton & Hyland unsurprisingly continues to grow in size and success as the firm closes out their Silver Anniversary. "For my firm, this is a win-win," reiterated Jeff Hyland. "There is no way that they [larger brokerages] can have the nimbleness that an independent office has."
Rick Hilton continued, "Keeping our agents happy has always been and continues to be our top priority."