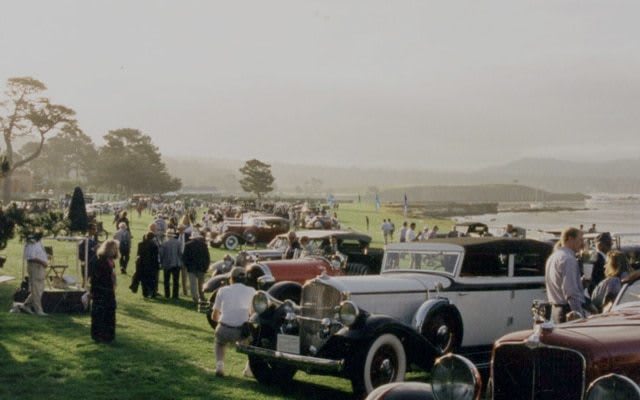 Hilton & Hyland was thrilled to join Christie's International Real Estate for the 67th anniversary of Concours d'Elegance. Held on the 18th fairway of Pebble Beach Golf Links, the event drew 204 cars from 15 countries and 31 states—and the total included 54 first-time entrants.
One of the most notable trends in luxury real estate has been the increased importance of an impressive automobile gallery. Combining speed, style, and power, Concours d'Elegance has proven to be the very definition of elegance.
Hilton & Hyland, an affiliate of one of the world's leading luxury real estate network, is proud to have showcased ten of our most exquisite properties, including Rick Hilton and David Kramer's The Manor and Jeff Hyland's historic 613 North Cañon Drive properties.
This Pebble Beach Concours also raised more than $1.6 million to help people in need. Through the Pebble Beach Company Foundation, the primary charitable partner of the Concours, these charitable funds will benefit over 80 local charities.
Celebrity guests who were in attendance included comedian Jay Leno, former California Governor Arnold Schwarzenegger, media personality and former defensive end for the New York Giants Michael Strahan, actor Jerry Seinfeld, and Chief Creative Officer of Pixar John Lasseter.
"This event was an incredible success and it represents the continued partnership between Hilton & Hyland and Christie's," stated Jeff Hyland, President of Hilton & Hyland
Rick Hilton, Chairman of Hilton & Hyland, continued, "Pebble Beach Concours allows us to break up the monotony and mix and mingle with our clients in a fun and luxurious setting – and what better venue than the best finishing hole in golf!"
For more information on the Pebble Beach Concours d'Elegance, please visit www.pebblebeachconcours.net.