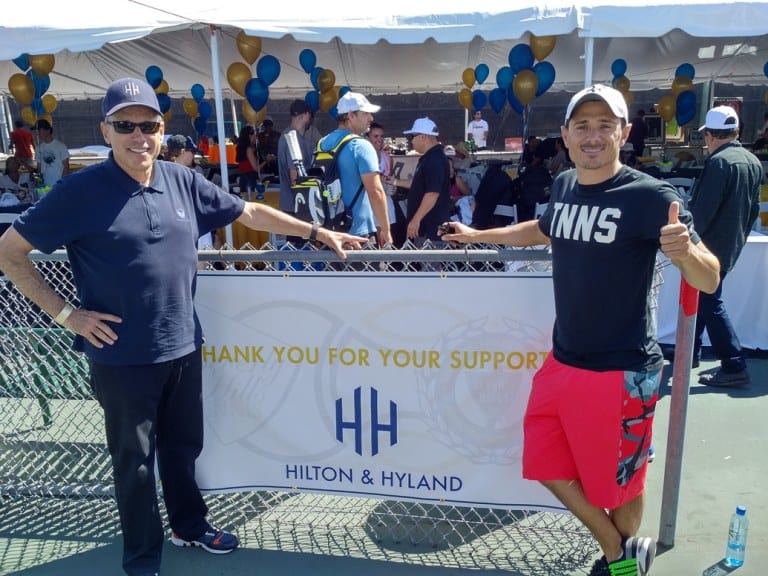 Hilton & Hyland was proud to sponsor The Beverly Hills Tennis Celebrity Charity Tournament this past weekend, a spectacular event that benefitted The Beverly Hills Police Foundation.
The one-day event took place this past Sunday, September 18th. Players, sponsors and spectators were treated to a full day of high-quality tennis, vendors and unrivaled hospitality.
Hilton & Hyland's own Bjorn Farrugia participated in the festivities and ended up winning his group and taking home a trophy. Farrugia, who came to the United States from Australia on a scholarship to play Division 1 tennis, thoroughly enjoyed the event.
"It was great fun getting to represent Hilton & Hyland and play tennis to benefit such a worthy cause," Farrugia said. "The police do an amazing job in our community, ensuring that we always feel protected, and I'm grateful for the opportunity to take part in an event that recognizes their hard work."
To learn more about The Beverly Hills Tennis Celebrity Charity Tournament, click here.