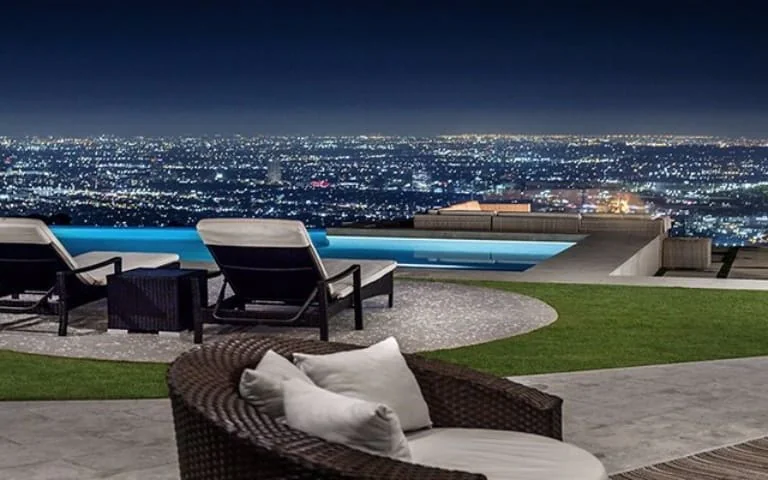 Undoubtedly, one of the hottest neighborhoods in Los Angeles real estate is the Bird Streets. This enclave of luxury homes, located high above the Sunset Strip, has become one of the few go-to locations for high-end buyers. Nestled in the southeast Santa Monica Mountains, you can't help but feel you "made it" when you gaze at the hustle of the City of Angels sitting below. Offering the perfect blend of premier Mid-Century Moderns and classic architectural gems, these Hilton & Hyland properties reflect the best of the Bird Streets.
1677 Doheny | $36,985,000 Listed by Branden & Rayni Williams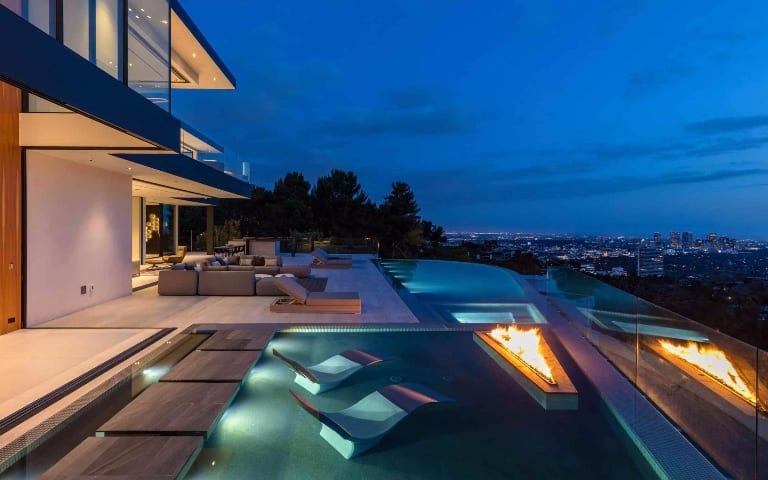 Perched on a promontory above Hollywood's famed Bird Streets in the prestigious Sunset Strip enclave known as the Doheny Estates, sits this exquisitely designed architectural, custom home. A model of sophistication, it showcases unprecedented European craftsmanship and bespoke details which elevate the property to a true work of art. The residence sits on just under an acre of land and claims one of the most spectacular home-sites in the city.
1822 Marcheeta | $19,950,000 Listed by Justin Huchel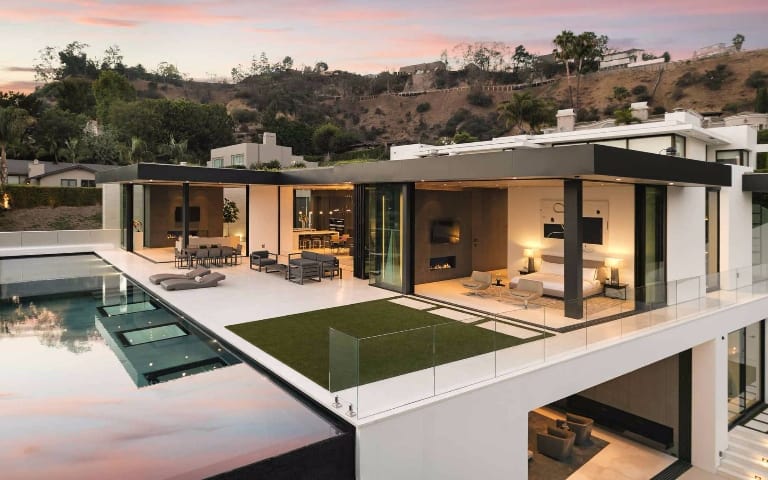 This brand new architectural, designed by Paul McClean exudes warm modernism with 12-foot ceilings and limestone floors coupled with a stunning wood paneled ceiling to provide an aura of calm sophistication. Years in planning and construction, this home exemplifies the highest quality including a 70-foot book-matched marble exterior wall for privacy and a custom wood-paneled ceiling. A dazzling water feature graces the entrance which leads to the first split-level swimming pool in all of the Bird Streets.
8516 Hedges | $16,900,000 Listed by Patrick Fogarty and Tyrone McKillen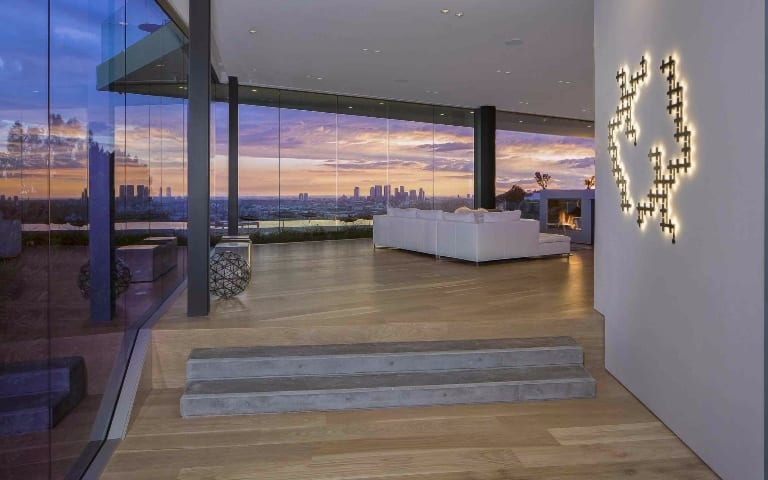 Rising up from one of the last great promontory view sites along Sunset Strip is a one of a kind contemporary design by world-renowned Belzberg Architects. True luxury is showcased throughout with all the features one would expect with a home of this caliber. No expense was spared in the design of this architectural wonder.
9200 Swallow | $16,495,000 Listed by Drew Fenton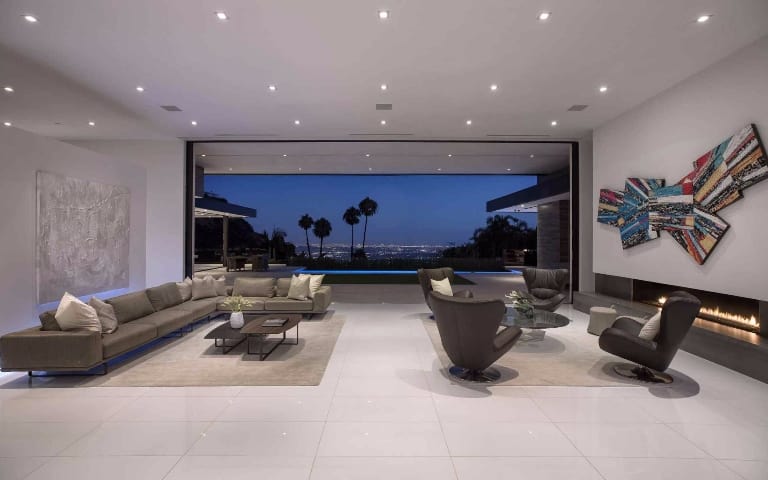 This premier listing gives new meaning to the phrase, "Living on the edge." Tucked away in the Bird Streets, this property is a true contemporary showplace.
9305 Nightingale | $12,000,000 Listed by Gary Gold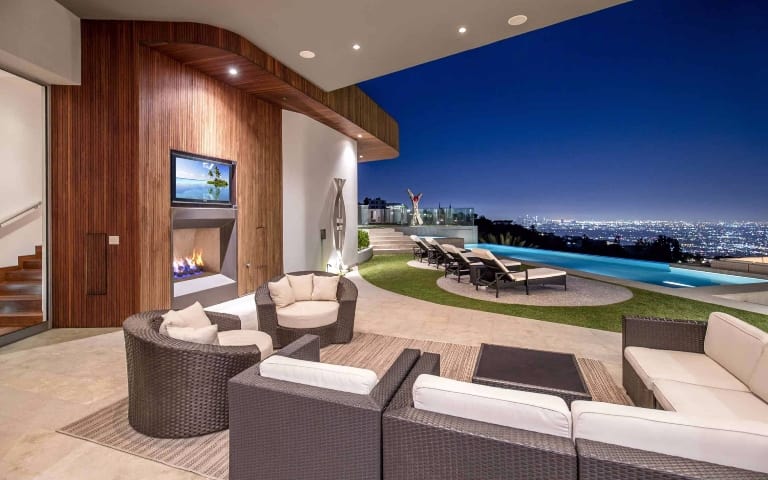 World class views on Billionaire Row! Perched atop the sunset strip's most coveted bird street, Nightingale Drive, this magnificent modern has all the elements befitting this A+ location. Voluminous rooms. Custom woods and fire and water elements create a warmth rarely seen in modern architecture.
2460 Sunset Plaza | $9,000,000 Listed by Denise Moreno & Gordon MacGeachy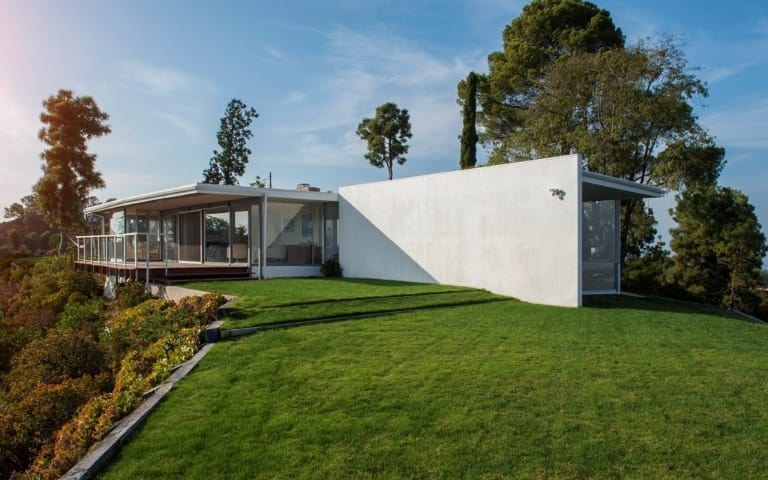 Amazing opportunity to be "King or Queen" of the hill and own Richard Neutra's Chuey House! Perched high above Doheny Estates, are TWO extraordinary contiguous lots, owned by the same family since 1954. One lot is approximately 1.5 acres with unmatched 360 degree views, and served as the vision for Neutra's glass-and-steel home constructed for poet Josephine Chuey and her husband, painter Robert Chuey. The other lot offers a unique development opportunity on approximately one acre of undeveloped land with views of the Los Angeles Basin.