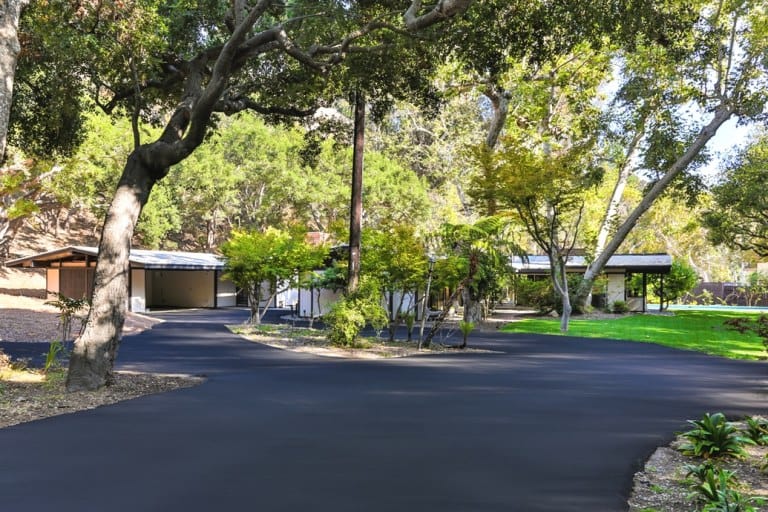 Perhaps the most appealing feature of 14014 Sunset Boulevard, now listed with Susân Perryman, is the fact that it's not really on Sunset Boulevard at all. The home, which more accurately sits insulated on Rustic Lane, is a gorgeous mid-century modern, designed by the iconic firm of Buff, Straub & Hensman.
Approach the home behind private gates and immediately be immersed in tranquility. Oak and Sycamore trees surround this timeless retreat. Enter the home to find an organic indoor/outdoor design which emphasizes the gorgeous scenery and privacy offered in the exclusive location.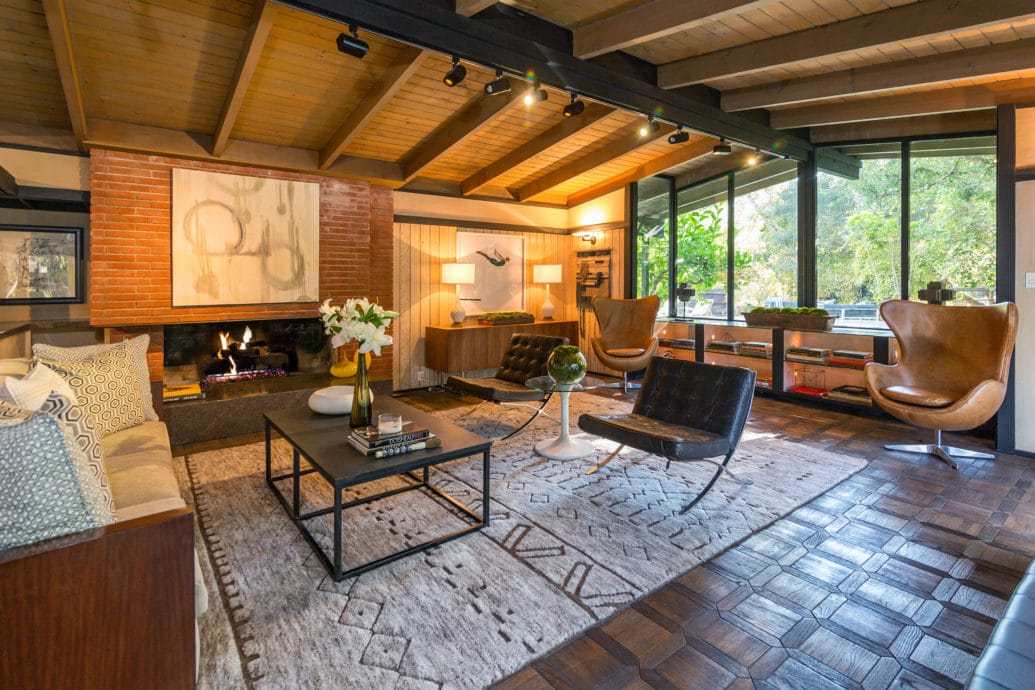 The four bedroom, three bathroom home includes walls of glass that frame stunning views of the grounds as clerestory windows and vaulted ceilings flood the interior with natural light. A genuine sense of volume is palpable throughout the entire residence, and the home's new owner will not be left wanting space.
The living areas showcase masterful interplay of clean vertical and horizontal lines, and rich textures for an incredible study of life as art.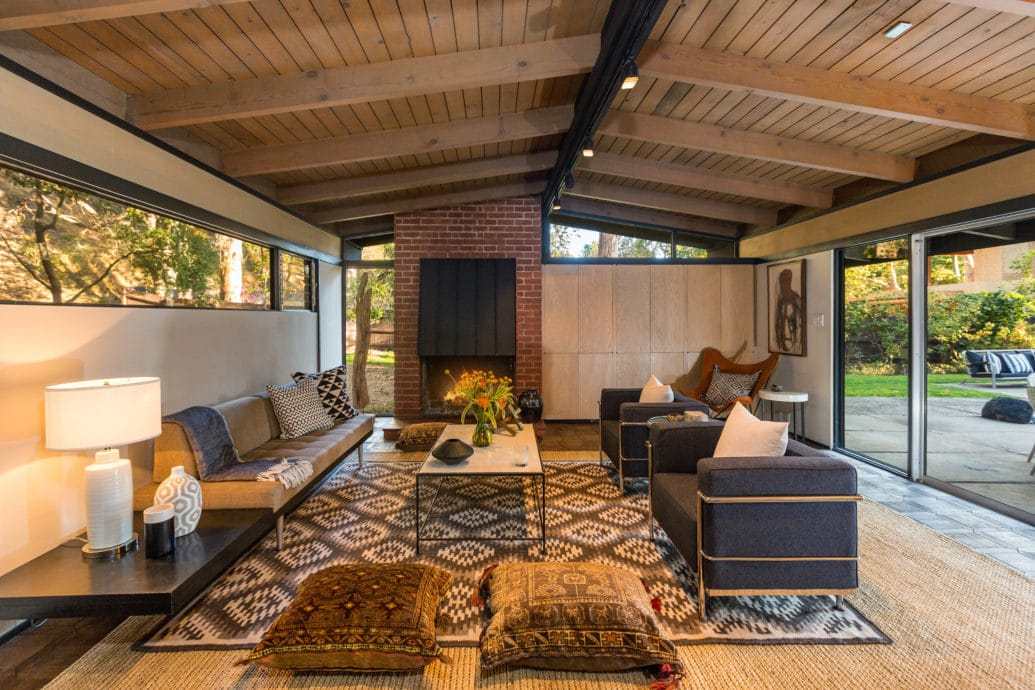 The residence features original ash plywood cabinetry and paneling, and custom in-laid hardwood flooring throughout. The living, dining, family rooms and kitchen open to formal and informal patio areas, creating the perfect intimate space for special gatherings.
For full property details, click here.
For a complete list of Susân Perryman's listings, click here.