Article originally appeared on L.A. Times, by Lauren Beale.
This Spanish-style mansion in Pacific Palisades' Riviera neighborhood is entered through an 18th century walnut gate surrounded by brightly colored tiles. The motif continues inside with archways and Moorish accents. Most of the rooms connect to a central courtyard and a patio or balcony, adding light and airiness.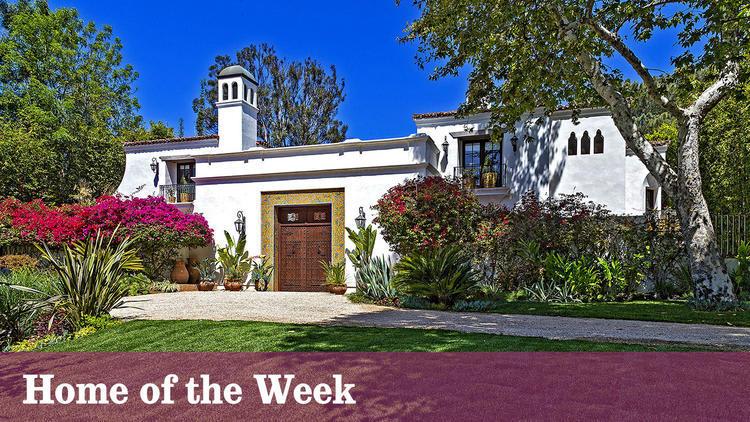 Location: 581 Amalfi Drive, Pacific Palisades 90272

Year built: 2003
Architect: Richard Landry
House size: Six bedrooms, 10 bathrooms, 10,400 square feet
Lot size: 26,690 square feet
Features: Studio, den, office, media room, double kitchen, groin-vaulted ceilings, basement, circular driveway, canyon views, swimming poolAbout the area: Last year, 350 single-family homes sold in the 90272 ZIP Code at a median price of $2.35 million, according to DataQuick. That was a 22.7% price increase from 2012.
Agents: Chad Rogers, Hilton & Hyland / Christie's International Real Estate