Jeff Hyland, co-founder of Beverly Hills-based Hilton & Hyland luxury brokerage and Forbes Global Properties (launched December 2020), is an internationally recognized expert on luxury real estate. Hyland launched Hilton & Hyland in 1993 with Rick Hilton. Together, they have grown the business into a global name and Los Angeles' top luxury real estate brands.
With a 2020 annual sales volume of an impressive $3.5 billion, the independent brokerage recently ranked at the top of the industry-wide Real Estate Almanac's T3 Mega 1000 report for the "Highest Average Sales Price By Brokerage" nationally. For 2020, Hilton & Hyland's average sales price rang in at $6.8 million per transaction. In terms of market share, the boutique operation last year captured 45% of sales in Los Angeles of $20 million and above.
Four additional members of Forbes Global Properties join Hilton & Hyland in the T3 Mega 1000 report for highest average sales price by brokerage. They include Santa Barbara-based Village Properties at $2.2 million; New York City's Warburg Realty at $1.9 million; San Diego's Willis Allen at $1.5 million; and Vail's Slifer Smith & Frampton with a $1.4 million average sales price.
"The fact there are five Forbes Global Properties Members on that list is unheard of since we are not even a year old. That speaks volumes to our brand," Hyland says.
Since launching in December 2020, Forbes Global Properties has grown to more than 20 members, with new members onboarding monthly. Membership is by invitation only and exclusive. "Independent luxury brokerages who are the leading firms, in their area is who we want as Members. We are very picky about whom we choose to join the network. It's not about scaling or how many Members we can get. Forbes Global Properties is a very different platform and concept from luxury referral networks and national brokerage companies when it comes to growth. We don't need to be all things to all people in a business model replicated in brick-and-mortar locations around the country," Hyland explains.
In addition to achieving that top average sales price ranking, 2020 held more milestones for Hilton & Hyland. Of Hilton & Hyland's scores of sales last year, 77 were above $10 million. The highest sale in Holmby Hills was the Owlwood Estate at $88 million, a transaction in which Hilton & Hyland represented the seller.
Forbes Global Properties recently connected with Jeff for a lively conversation on the dynamics of today's luxury market.
FGP: What does it mean to be a single location independent luxury brokerage generating the numbers Hilton & Hyland did in 2020?
JH: We will see all our 2021 numbers eclipse those from 2020 because of COVID. It's very sad that real estate did well in secondary markets because of COVID. People wanted back yards and to enjoy the outdoors. You cannot do that in New York. You can enjoy the climate year-round in the Los Angeles area.
FGP: How has Hilton & Hyland remained at the top of a most competitive Los Angeles market through the years?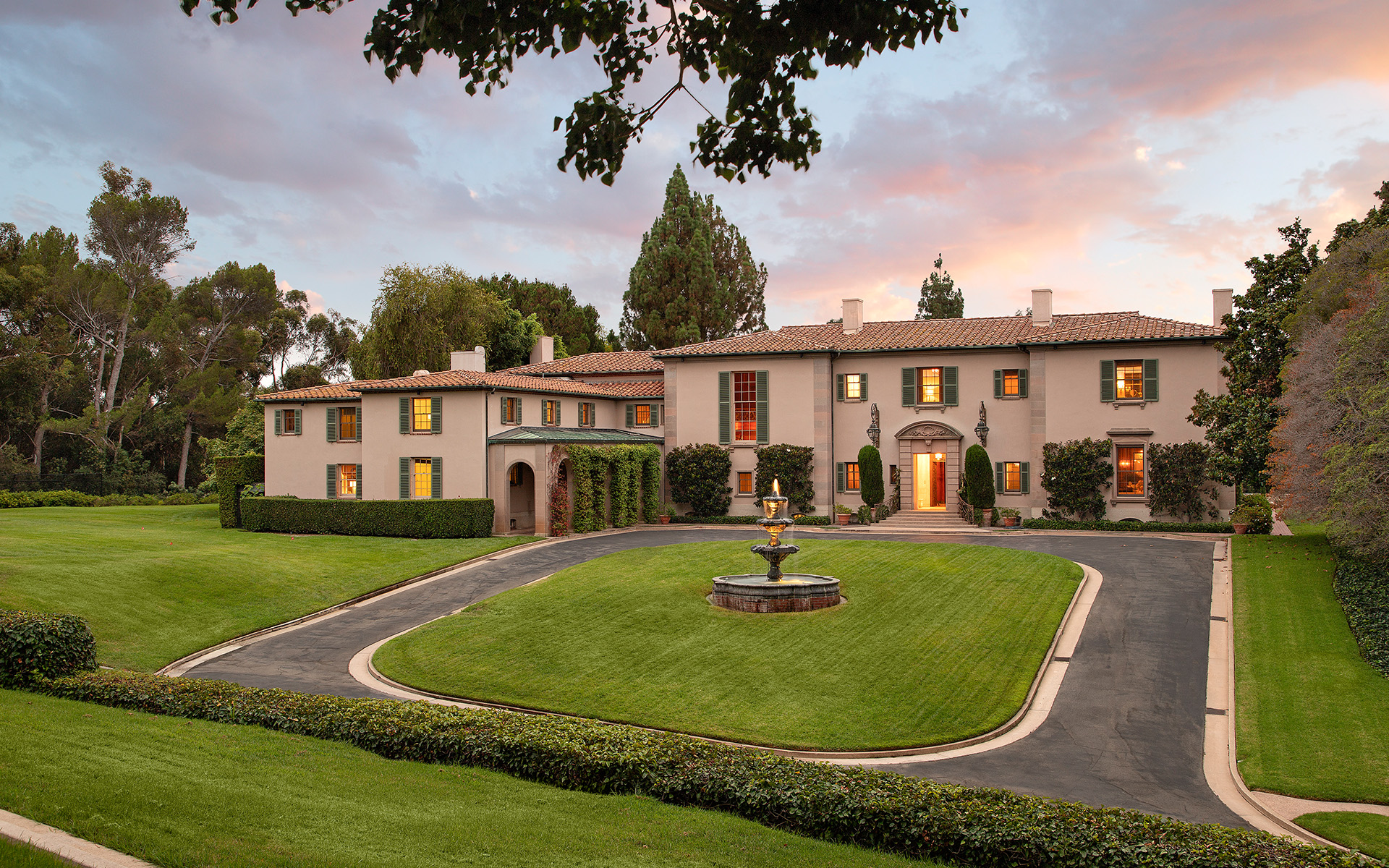 JH: Who you are as a brokerage is key. Rick Hilton and I always believed being an independent was the way to go. We have not had a need to be acquired or be part of a franchise. When you have a strong base in a good market clients will come to you. Luxury clients want boots on the ground and to work with real estate professionals who are purely local. In the luxury market ($3 million to $6 million) sellers and buyers want a personal relationship with their broker. That is what we have always offered our clients.
FGP: What do you see for growth in the luxury market for the remainder of 2021 and moving into 2022?
JH: I see the market continuing the trajectory it is on. COVID was a wake-up call for many people. Life doesn't go on forever. It's time to take your winnings off the table and enjoy life. Buy that dream home or vacation property now.
The wealthy who now want to spend their money are spending it. I don't see a reason why that won't continue. What is unique to the Los Angeles market is you just can't build another high-rise as you can in parts of Florida.
The luxury market will continue to be strong and Forbes Global Properties will expand into those luxury markets. We will be the first of our kind to reach directly to those luxury and ultra-luxury buyers because of the Forbes brand.