Jeff Hyland is thrilled to present Rudolph Valentino's legendary estate, "Falcon Lair." Set on approximately 3.86 acres overlooking lower Beverly Hills and the city beyond, renovation plans propose a modern Mediterranean home designed to maximize both light and views.
Once complete, the 30,000-square-foot hillside architectural would fuse an entertainer's dream with a luxury retreat. Between an expansive family room and entertainment room, 4,000-square-feet of covered patios, and a sumptuous private master suite with a private garden and pool, the property will undoubtedly rival that of a five-star resort. Additionally as outlined in the plans, the property will feature a wine tasting room with production capability and storage capacity of a world-class collection.
The future homeowner will also have the luxury of reveling in the beauty of impeccable landscaping with olives, lemons, pomegranates, avocados, and legacy gardens at their fingertips.
While contemporary finishes complete the home, the plans draw inspiration from the original Rudolph Valentino Estate.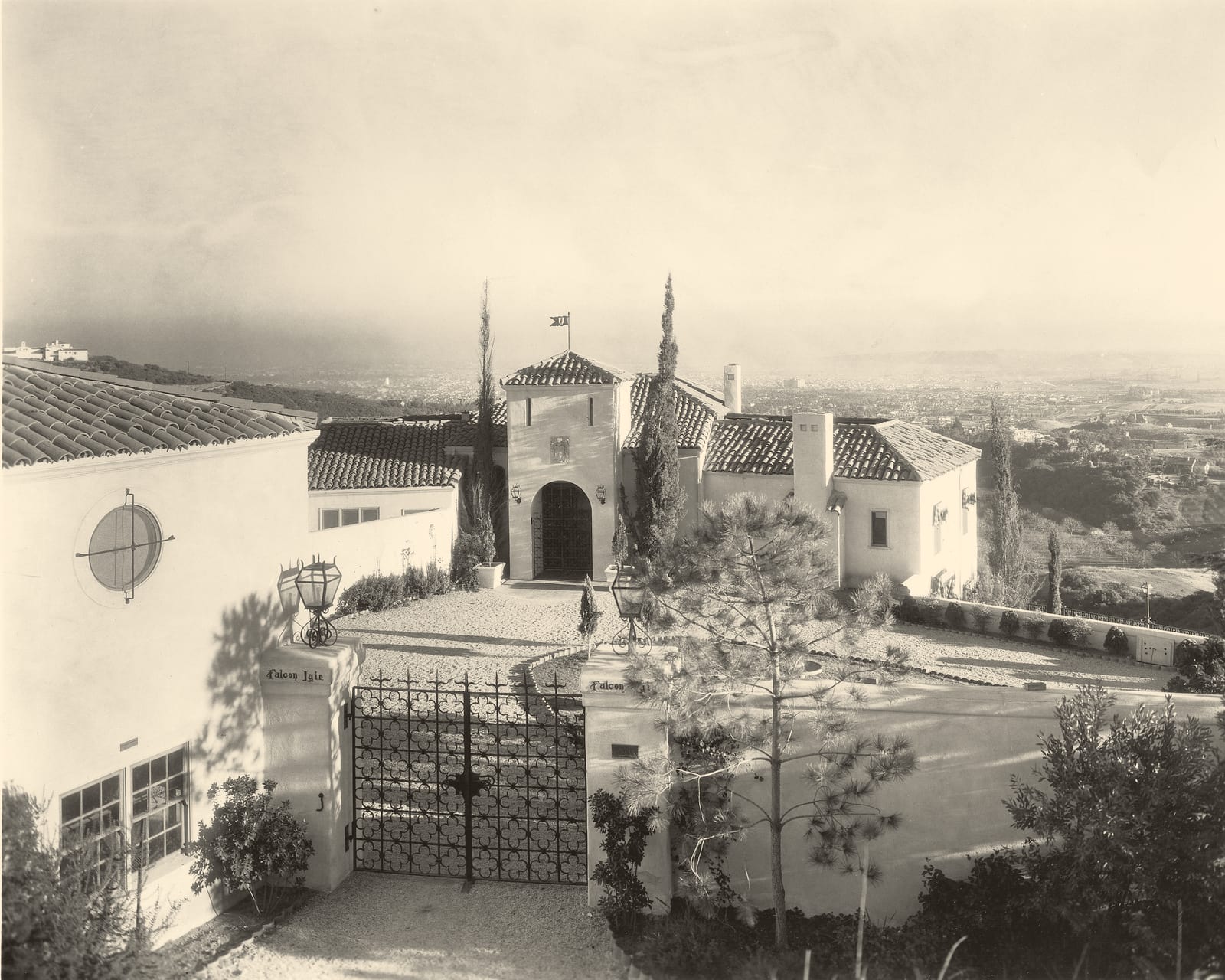 Unlike other stars of his stature, Rudolph Valentino did not build Falcon Lair. In 1925, he purchased the eight-acre property from its first owner, Beverly Hills realtor George Read. Just six months after owning it, Read sold the 11-bedroom, Spanish-style estate to Valentino for $175,000. A showman from birth, Valentino promptly renamed the estate "Falcon Lair" after his character in The Hooded Falcon (1924).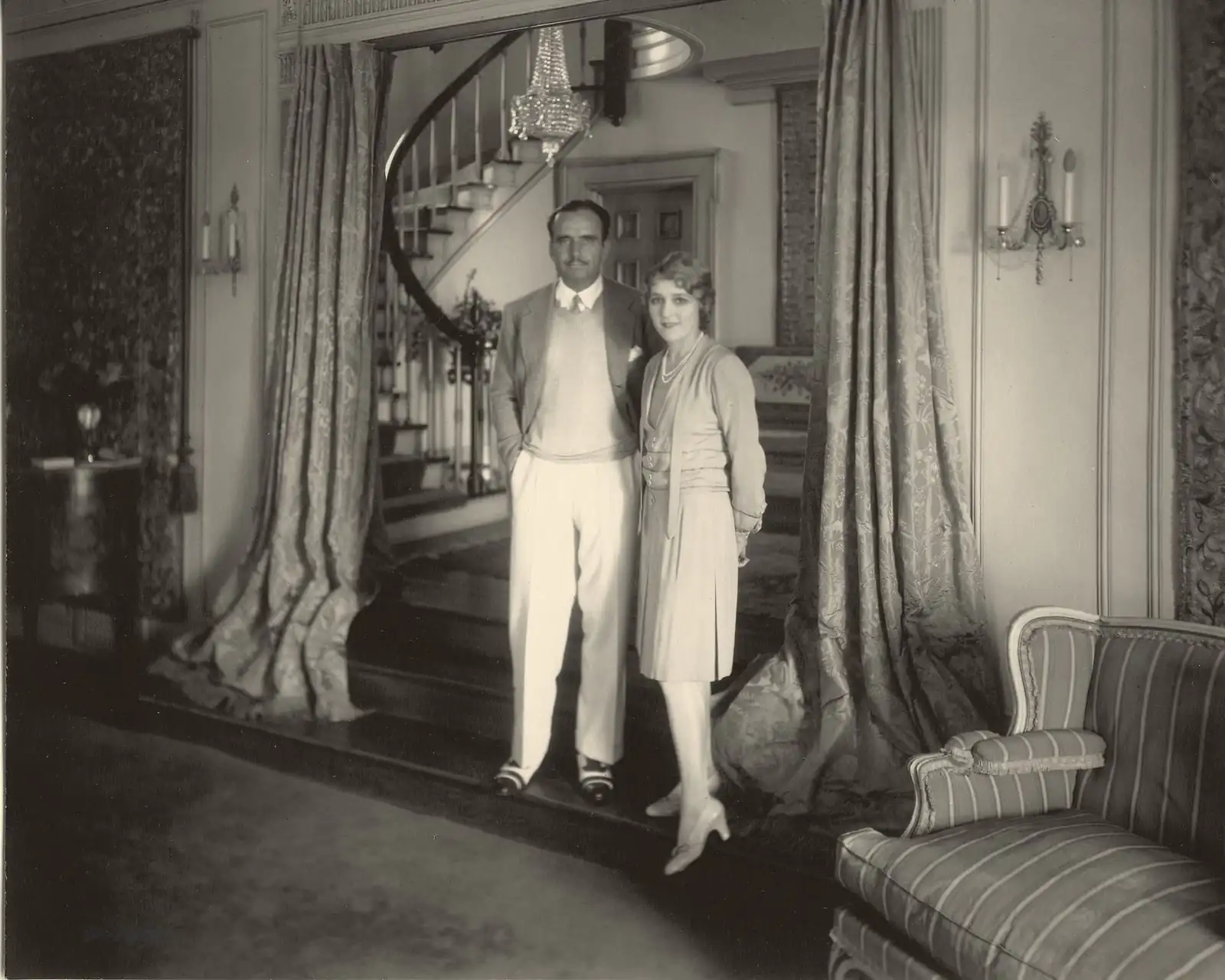 From the 1940s to the early 1950s, Falcon Lair would exchange hands several times, becoming a retreat for the late socialite Doris Duke along the way.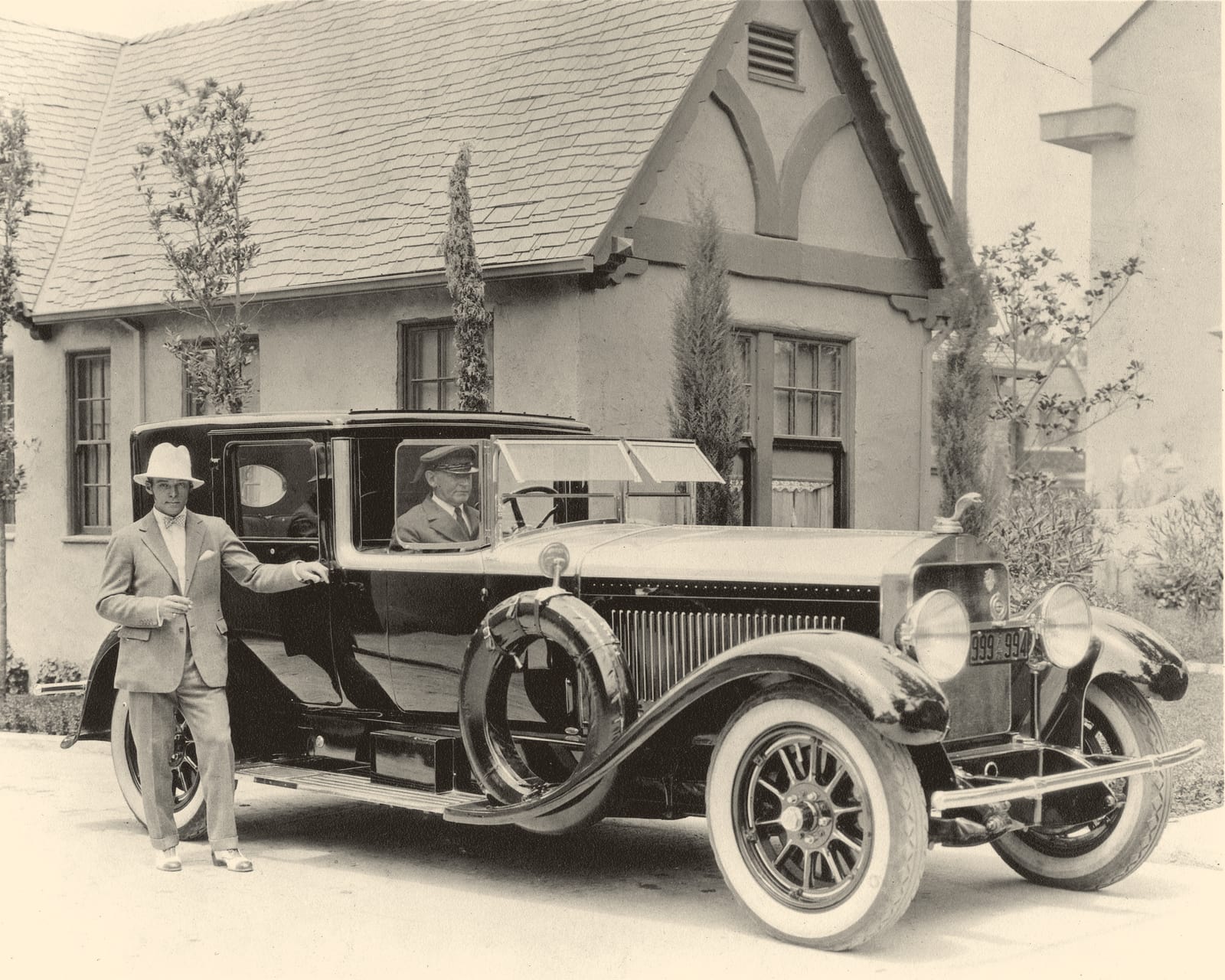 This architectural jewel offers the most discerning buyer a rare opportunity to own a piece of Hollywood history.

To learn more about the eccentric buyers and the unique history of this famed property, CLICK HERE.