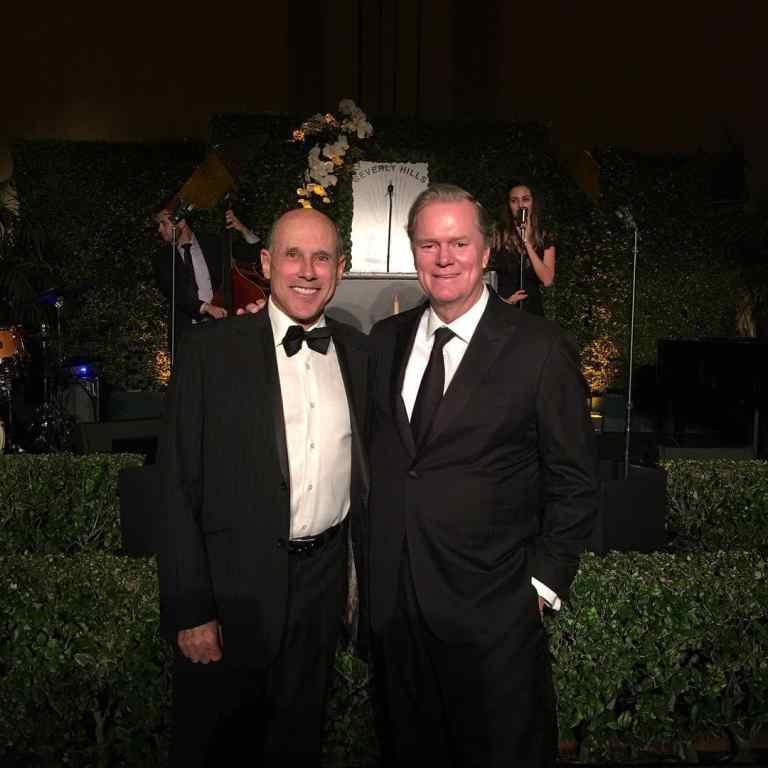 The Beverly Hills Will Rogers Awards Gala celebrated the stars of Beverly Hills real estate and business this past week, at Montage Beverly Hills. All proceeds from the gala went to the City of Beverly Hills Community Charitable Foundation, managed by the City of Beverly Hills, and directed to the restoration of the century-old Beverly Gardens Park.
The Will Rogers Awards included several award recipients and nominees from Hilton & Hyland.
Congratulations to Hilton & Hyland President, Jeff Hyland, who was excited to accept the lifetime achievement award for his unrivaled contribution to real estate in the Beverly Hills area. Mr. Hyland is a previous recipient of a Lifetime Achievement Award from the Beverly Hills Greater Los Angeles Association of Realtors. Hilton & Hyland agent Linda May was proud to accept the same award at last year's ceremony.
Funds raised through the gala support the restoration of the century-old treasure Beverly Gardens Park. The park spans over 23 civic blocks. However, it's the larger three blocks, first constructed in the 1900s at the center of the park, that are most frequented. These blocks feature the Beverly Hills monument sign and lily pond, which offer the quintessential photo opportunity, and host city programs including the bi-annual Beverly Hills artSHOW.
"There's no question that our contribution, and Jeff's contributions, to the Beverly Hills real estate business sets itself apart from all others," said Rick Hilton, Chairman of Hilton & Hyland. "Jeff and I have worked together for over two decades now, and I'm thrilled, but not surprised, that Jeff was bestowed this great honor."
"I'm incredibly thankful for the committee to present me with this award," said Jeff Hyland, President of Hilton & Hyland. "I take tremendous pride in my work, and how it has contributed to Beverly Hills. I love this city and I look forward to spreading my affinity for Beverly Hills for many years to come."To learn more about Jeff Hyland, click here.