The LA Times reports David Lee, the former basketball star who played for the New York Knicks and Golden State Warriors, has sold his condominium at the Sierra Towers in West Hollywood for $11 million. Hilton & Hyland's Josh Greer and Paul Stukin represented the listing. Josh also represented the buyer.
Comprised of three units, the approximately 5,500-square-foot condo took up half a floor in the luxury high rise, one of L.A.'s most expensive and exclusive condo buildings. In fact, Sierra Towers offers what no other high rise in the city can.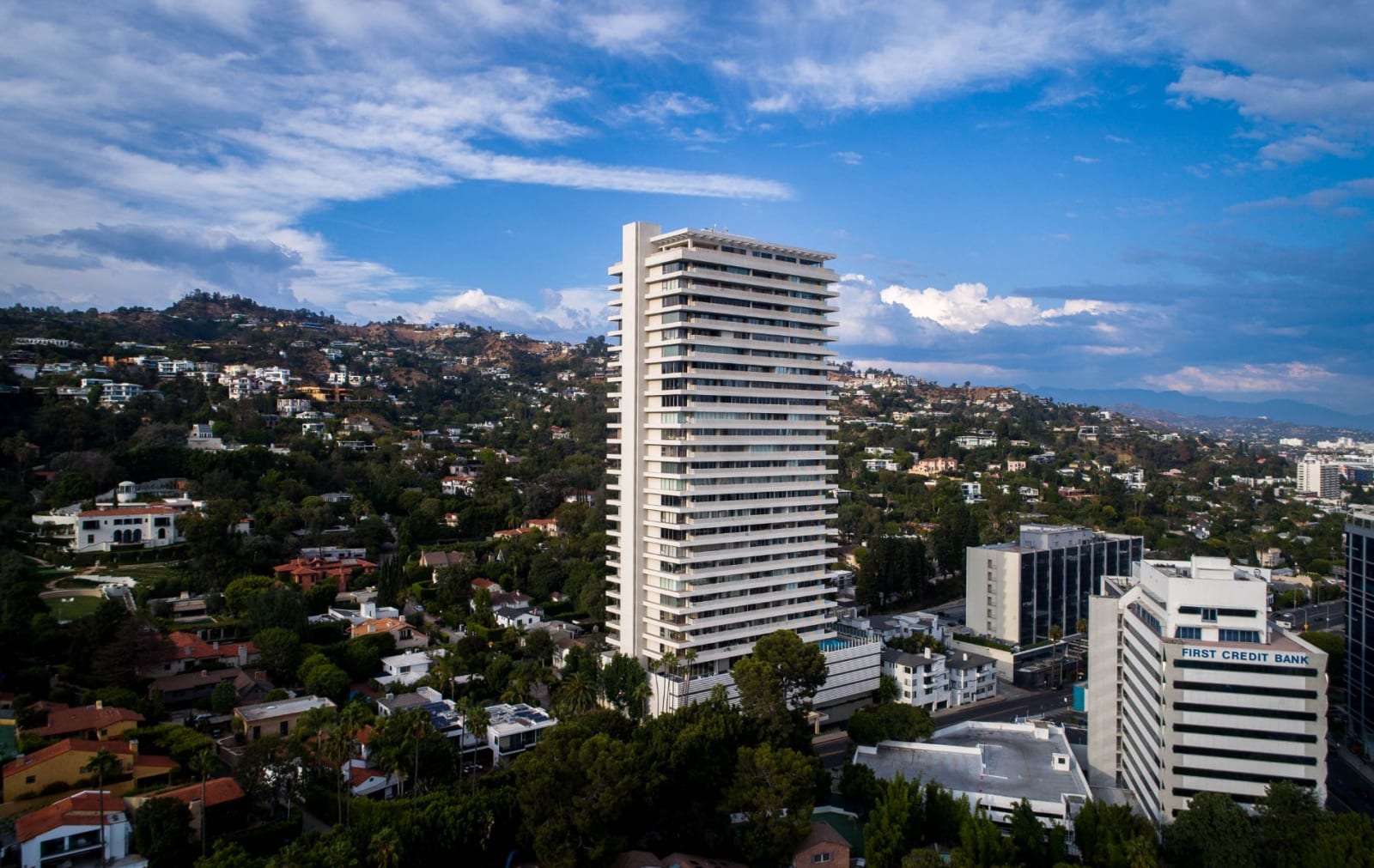 Standing at 32 stories tall, the luxury condo building provides unobstructed views of the ocean, mountains, and skyline. Initially developed for $12 million by Walter and Leo Minskoff, whose family firm also built New York's Minskoff Theatre, the building was converted to condominiums in 1974. Just as the neighboring Sunset Strip was roaring to life, the building became the tallest residential structure in Los Angeles, thus luring in actors and high net-worth clientele of all generations.
Since then, the high-rise has been home to an endless list of luminaries, including Cher, Elton John, Sidney Poitier, Joan Collins, Sandra Bullock, Lindsay Lohan, David Geffen, Nicolas Berggruen, Alec and Tom Gore, and more. Besides its exclusivity, the steel building with no interior load-bearing walls and three feet between floors allow buyers to easily gut and renovate, which many of our own agents can attest to.
Click here to read the full LA Times feature.