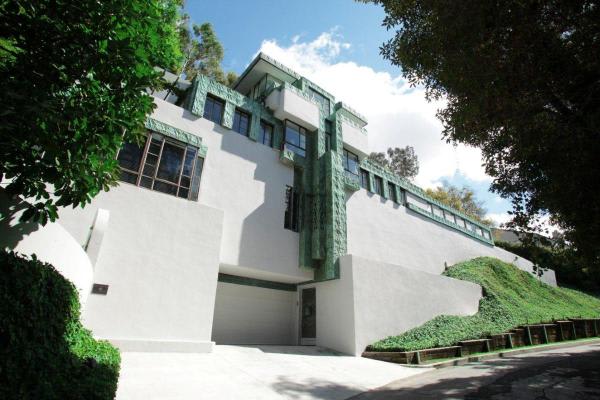 Lloyd Wright's Samuel 1928 Novarro House is Los Angeles Landmark No.130. Known as one of the most significant Architectural estates in Los Angeles, the Novorro house is a beacon for enthusiasts who appreciate art, architecture and history.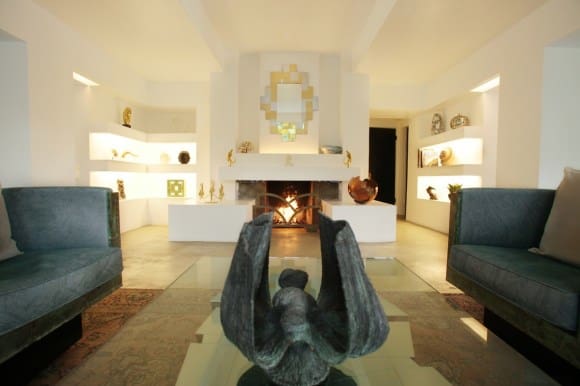 Lloyd Wright is Frank's eldest son who was a landscape architect. In the mid 20s he planned San Diego's Panama-California Exposition. Frank then stuck around LA to help his dad on his project: the Barnsdall, Storer, Ennis, and Freeman Houses, which are all landmarks today.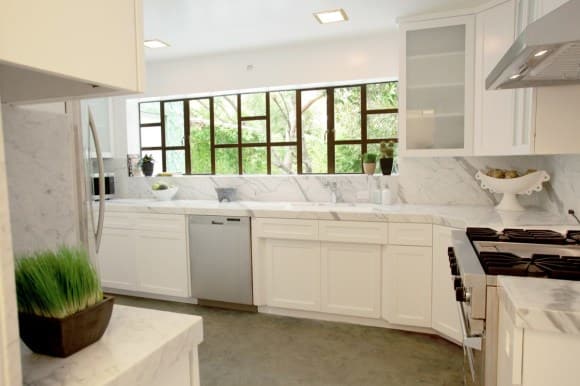 Wright met Samuel through actor Ramon Novarro. Although earlier in the days Samuel was Novarro's personal assistant and business manager.
With a celebrity history, in the 40s Leonard Bernstein, Jerome Robbins, Betty Comden, and Adolph Green rented the home to work on the Broadway musical "On the Town." In the early 90s, the home was remodeled for Diane Keaton and Christina Ricci purchased this home in 2005.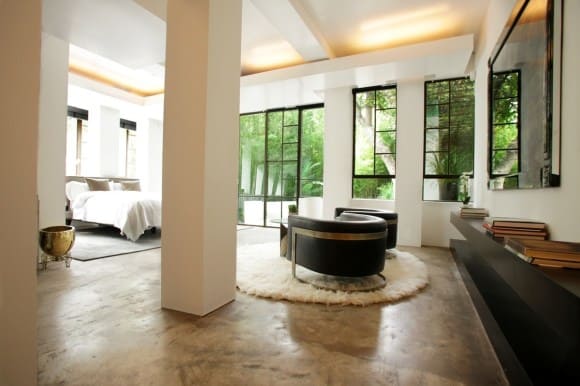 The four-level home sits on a unique promontory and has a majestic setting in one of the most exclusive neighborhoods in Los Angeles, The Oaks. Meticulously restored keeping the architects original vision intact, designer details includes sleek concrete floors, dramatic windows, and period Lloyd Wright details. But instead of incorporating his own design in renovating the home, he had hired MGM art director, Cedric Gibbons, to redecorate with furnishings from Bullock's Wilshire (Landmark No.56). With a perfect in and outdoor flow this home exemplifies the Southern California lifestyle with swimmers pool, professionally landscaped gardens and terraces.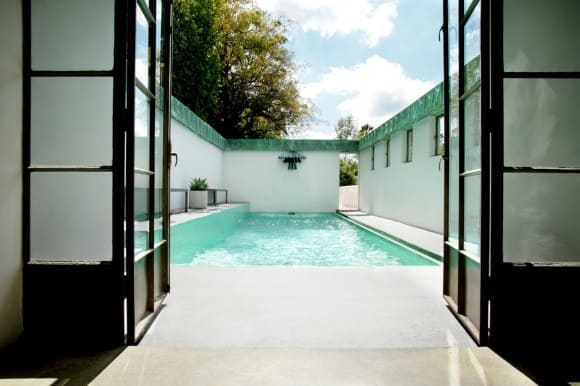 The famous Novarro House is on the market for $4,495,000 with listing agent, Aaron Kirman at Hilton & Hyland. If you would to know more about Lloyd Wright's Samuel 1928 Novarro House, click here contact Aaron Kirman.
Source:Bariscale, Floyd B. "No. 130 – Samuel-Novarro House." Big Orange Landmarks. Web. 26 March 2013. http://bigorangelandmarks.blogspot.com/2008/04/no-130-samuel-novarro-house.html