This Father's Day, give Dad the gift that keeps on giving. Say goodbye to the congested garage and leaky shed and say hello to the luxury man cave. Between home theaters, custom bars and lounges, lavish bowling alleys and endless games, every day should feel like Father's Day for the man of the house. With their holiday weekend approaching, we combed through Hilton & Hyland's portfolio of properties to find entertainment rooms and spaces to fit every Dad's desires.
For the Dads who can't get enough of the big screen… Look no further than The Manor.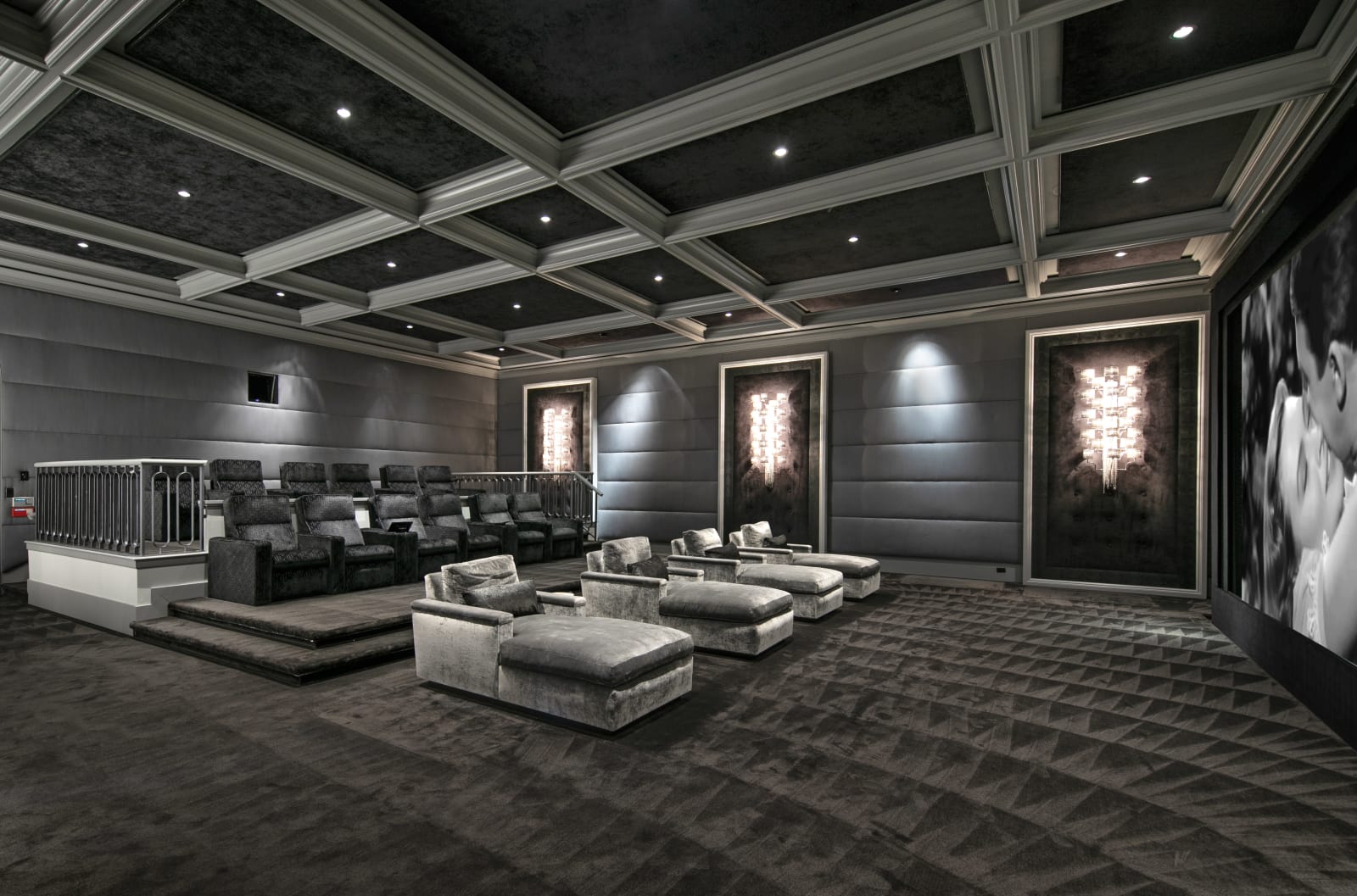 Larger than The White House, The Manor features a stunning 24-seat, suede-lined screening room with, sure to exceed a father's standards. Roll out the red carpet and get comfortable because Dad won't want to leave.
It's not just a car gallery… its Dad's Nirvana.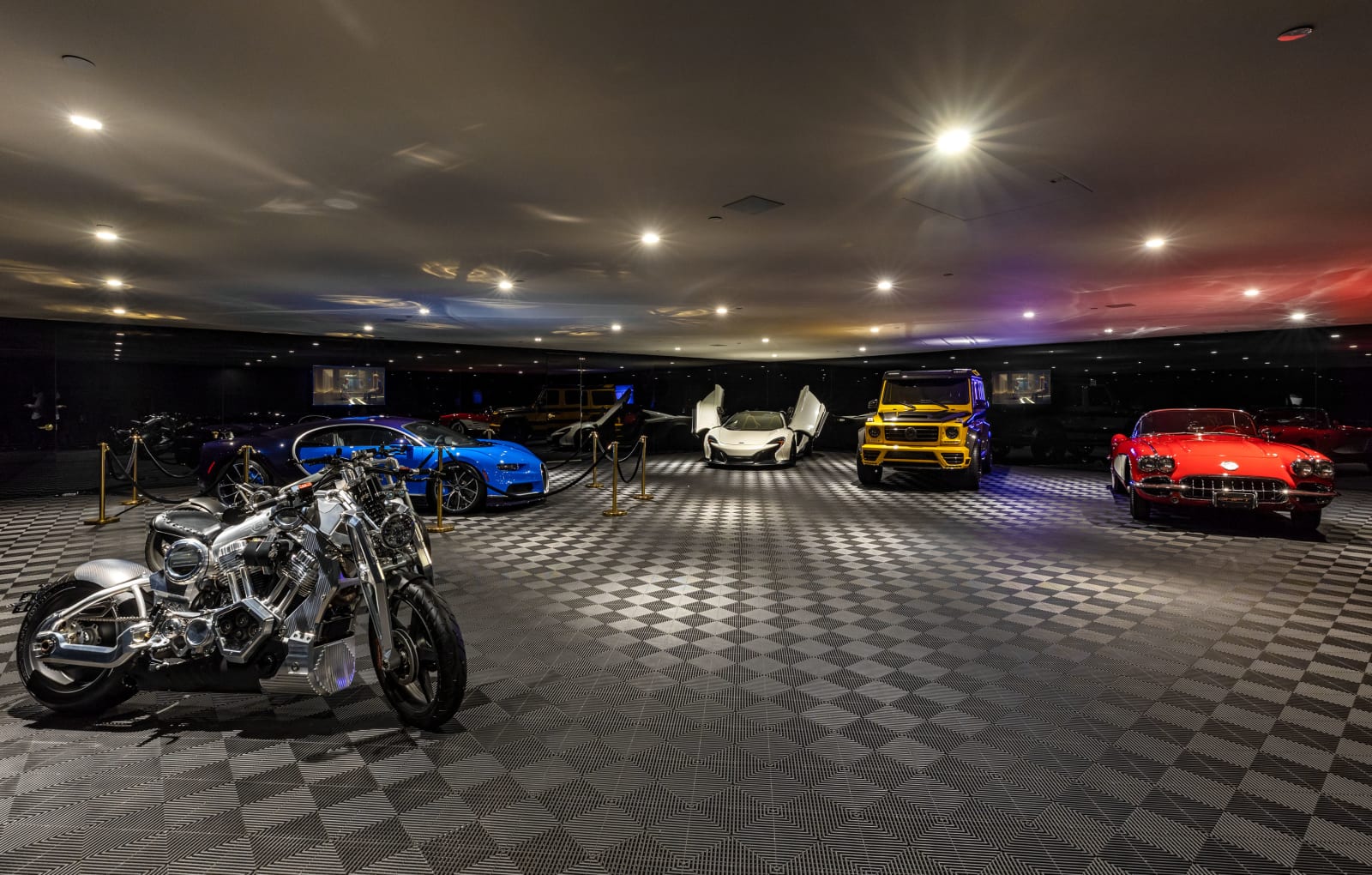 This Paul McClean-designed home hovers over the 50-yard line of the city of Angels, just above the entertainment of the legendary Sunset Strip and the finest amenities of 90210 and Rodeo Drive. The property features 2 pools, 2 kitchens, an oversized theater, wine cellar, billiards room, car museum and audio & visuals that channel Ziggy Stardust ground control to Major Tom.
If your Dad enjoys bowling… 613 N Cañon is right up his alley.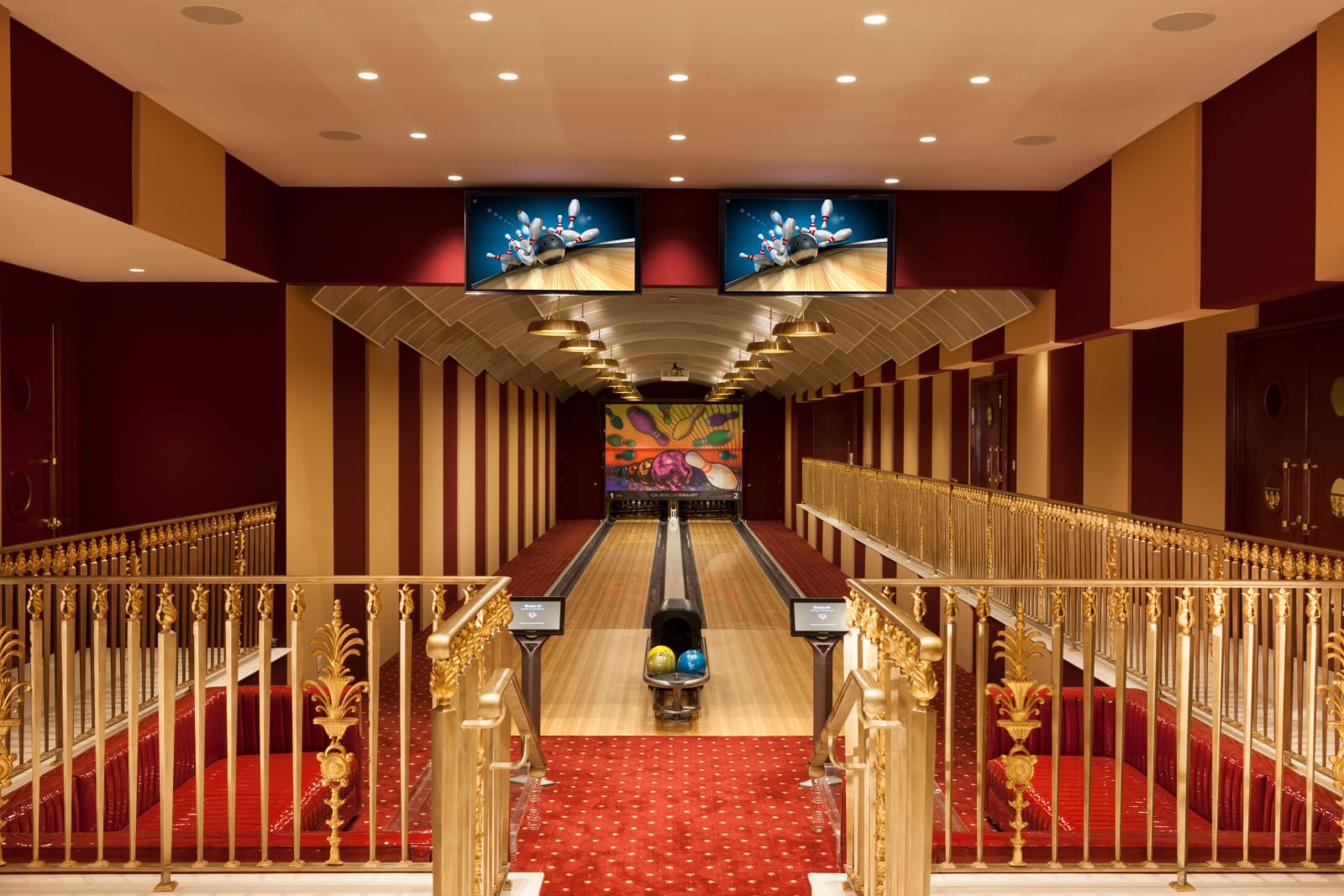 Just a short distance from the heart of Beverly Hills, this lavish property features an indoor basketball court, Qubica AMF two-lane bowling alley, and a state-of-the-art theater with a planetarium-style ceiling make the over 21,000-square-foot residence of an entertainer's paradise.
Life may not always be perfect… but Dad's hair is thanks to 330 Mapleton's luxury barbershop.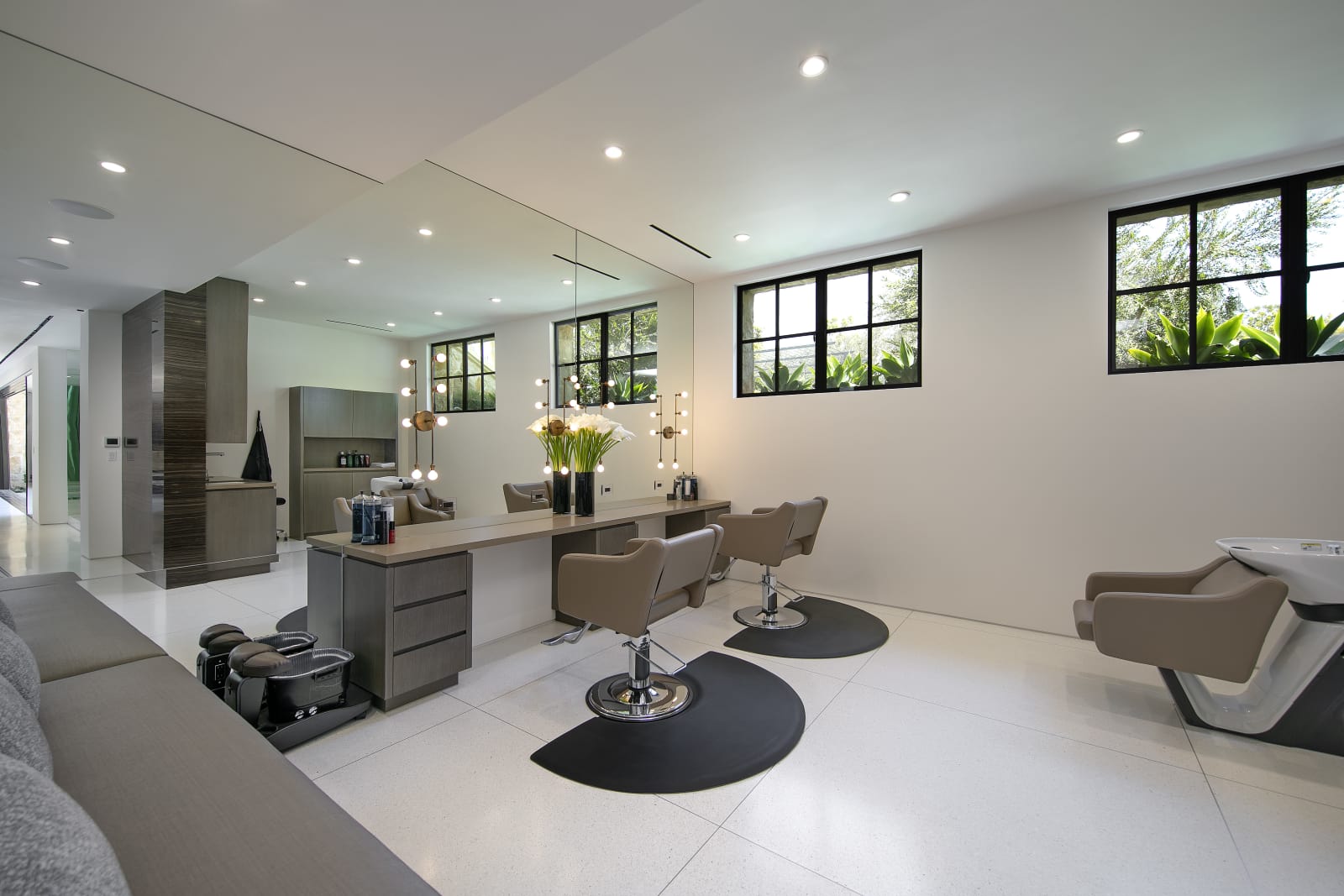 With demanding work schedules and inevitable traffic, finding time to enjoy that nostalgic feel that comes from attending your neighborhood barbershop has become nearly impossible – until now. Dads no longer have to leave the home because the barbershop has come to them. 330 Mapleton includes a lifestyle that can't be rivaled.
Dad's paradise is 330 Mapleton's two-story wood-paneled library.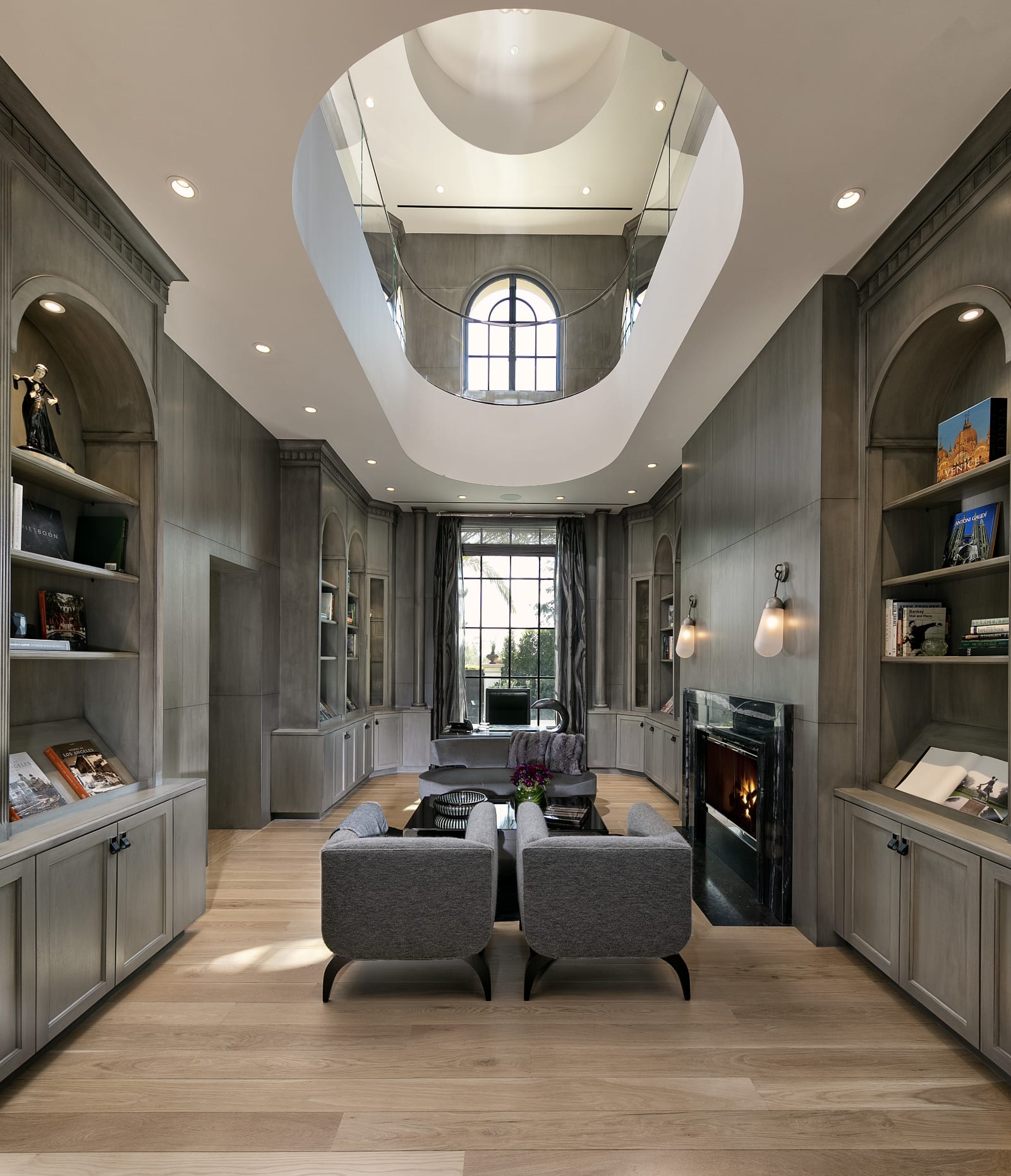 This stunning two-story wood-paneled library is ideal for Dad to retire in following the Father's Day festivities that most likely involved getting a fresh haircut, indulging in the 3,400 bottle lucite wine/champagne cellar, full bar with lounge, Crossfit-style gym, massage room, sauna and the spectacular indoor pool with sliding doors opening to the grounds.
It's easier to have fun when you are… playing pool in Heather House's lavish Billiards Room.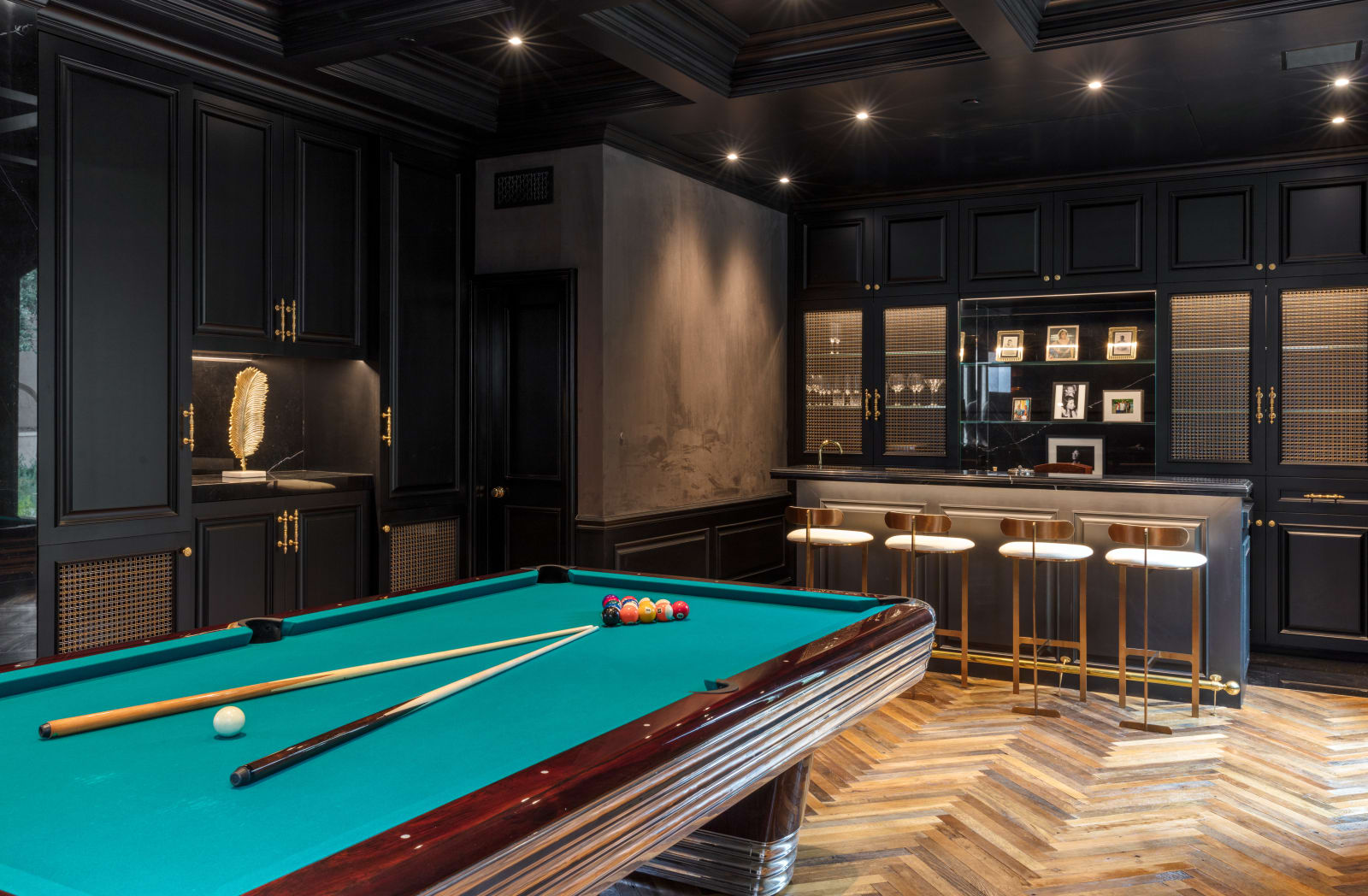 Between its massive entertaining spaces, the original art deco 16-seat screening room, flood-lit tennis court, indoor golf simulation, this 10-bedroom residence sets a new standard for man caves, creating the perfect fusion of a luxury retreat and an entertainer's ecstasy. With a top-of-the-line brass bar with the finest crystal glassware on display, indulge in a friendly pool match. Afterwards, Dad can treat himself to a drink in the luxury wine cellar with a fully ventilated cigar room.
End the Night Around Villa Burlingame's Outdoor Fireplace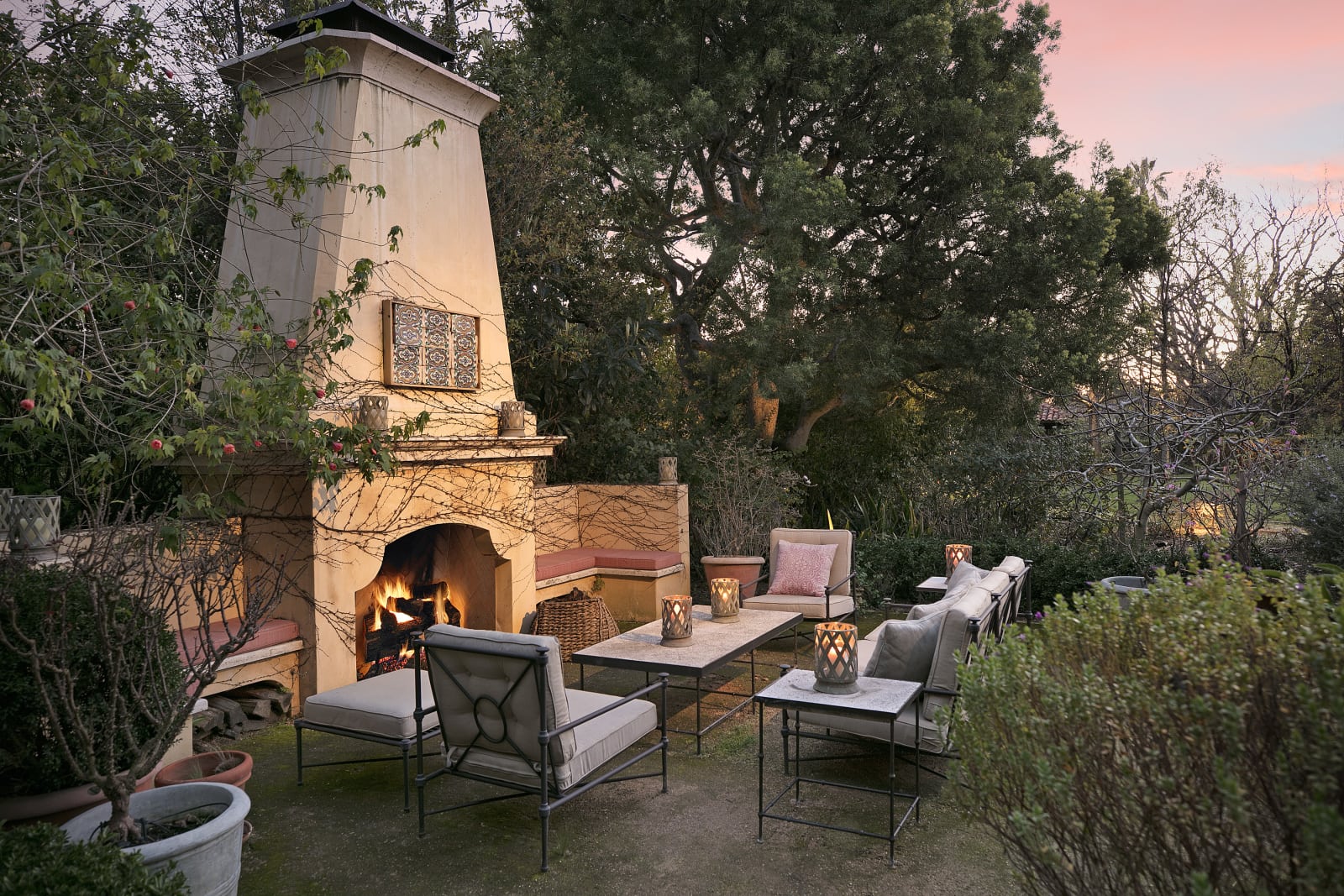 After spending the day in the pool, Jacuzzi, cold plunge, sauna and screening room, Dad can finally grab a drink and gather around the Mediterranean-style fireplace to unwind with family and friends to recap the day.