In an area as star-studded as Hollywood, privacy is a highly desirable commodity—but with such a dense population, ample space for seclusion is not easy to come by.
For husband and wife Michael and Pat York, whose celebrated careers in acting and photography, respectively, have brought them international renown, privacy was a must.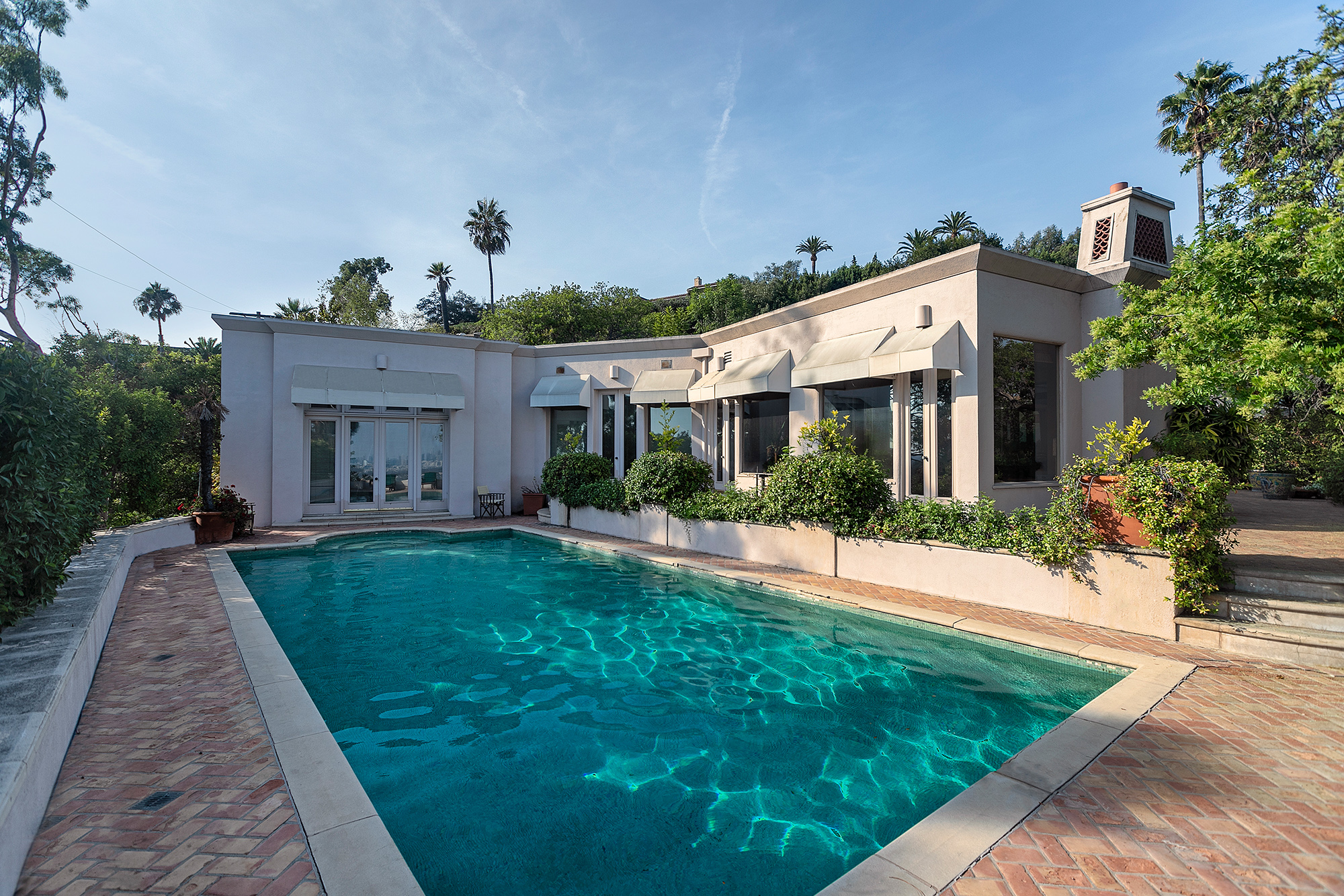 That's why, in 1976, the Yorks considered themselves lucky to find and purchase their home at 9100 Cordell Drive in the Hollywood Hills. Now, after nearly half a century, the Yorks' slice of seclusion is going up for sale for $6.995 million with top luxury agents Linda May and Guy Levy of Hilton & Hyland representing the listing.
Tucked away behind iron gates at the apex of a cul-de-sac, the property also now includes an adjacent bonus lot that provides the York's extra breathing room away from the outside world.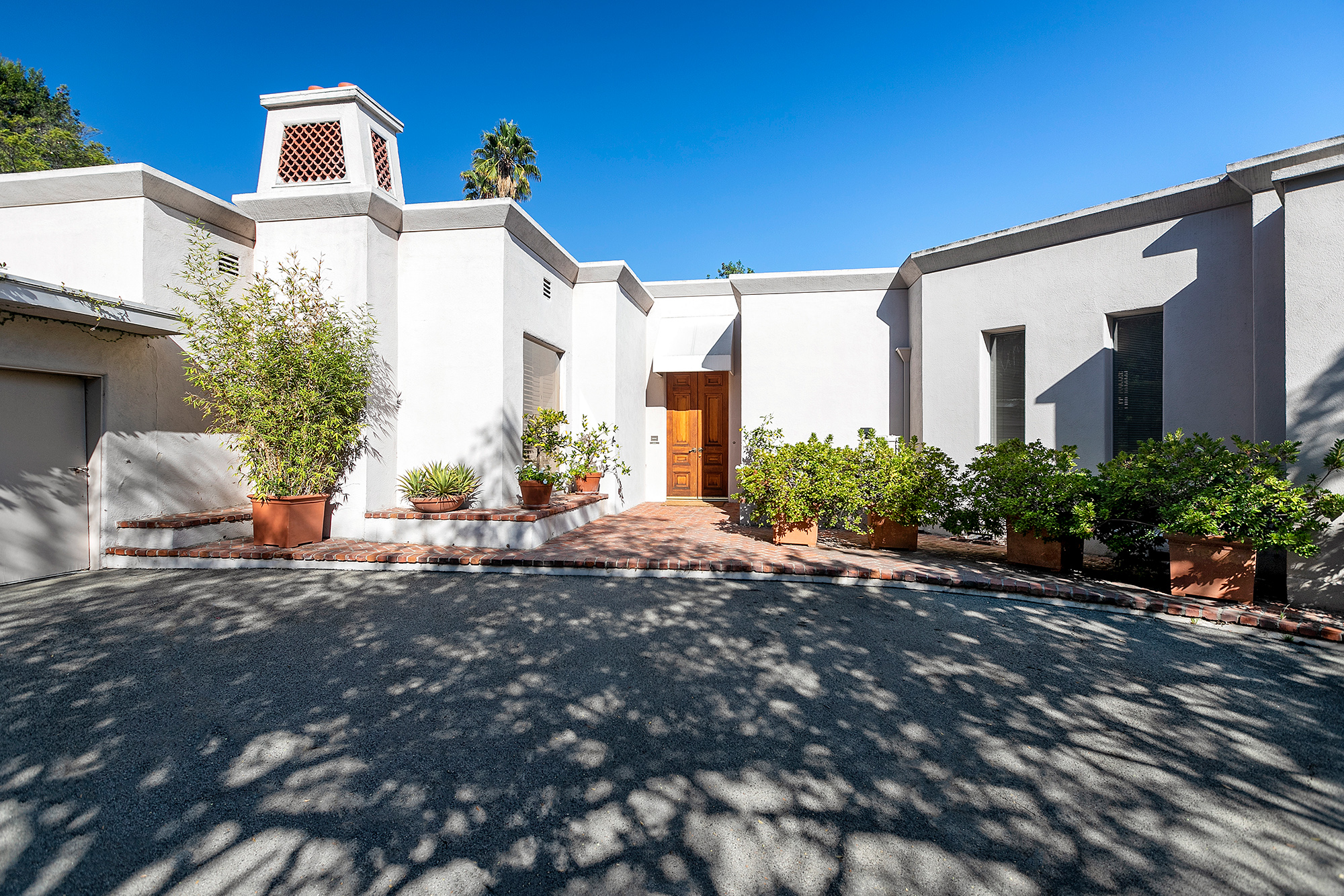 While the privacy afforded from additional space is an invaluable amenity, it can seem a shame to hide such a stylish home. Sleek elegance born from mid-century design principles makes this house, built in 1948, both distinguished and contemporary.
The three-bedroom, three-and-a-half bathroom residence is entered through bold double doors that lead to an airy foyer where the sun enters through a skylight and high ceilings that continue throughout the home.
A living room features timeless touches like a Texas limestone fireplace, built-in bar and floor-to-ceiling windows with sprawling views of the city below. These abiding stylings continue throughout the home with an emphasis on craftsmanship, as seen in elements like carved double doors, bright mosaic tiles and an antique stone fireplace imported from Paris.
The home's library is outfitted with custom shelving with large skylights for a sunlit yet intimate space to read or relax. Equally as tranquil, the primary suite has dual walk-in closets and a spa bath with individually marbled showers.
A formal dining room and chef's kitchen finish the 4,200-square-foot floor plan.
For relaxing outside the property features a spacious covered patio with a babbling garden fountain and an adjacent sundeck with a swimming pool.
With the existing 17,650 square foot plot and the additional lot, the land area comes to a total of 28,100 square feet, leaving plenty of potential for estate expansion or a separate development—or, if like the York's, the space may be used to maintain privacy.
Linda May and Guy Levy of Hilton & Hyland hold the listing.
---
Story courtesy of Forbes