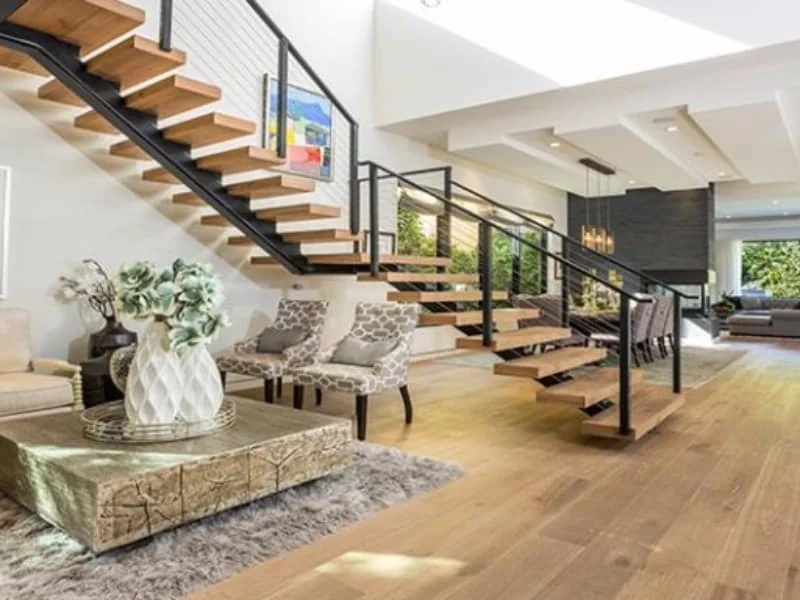 Former wide receiver for the Pittsburgh Steelers and four-time Super Bowl champ, Lynn Swann, has recently purchased a contemporary home in historic Hancock Park for $3.1 million.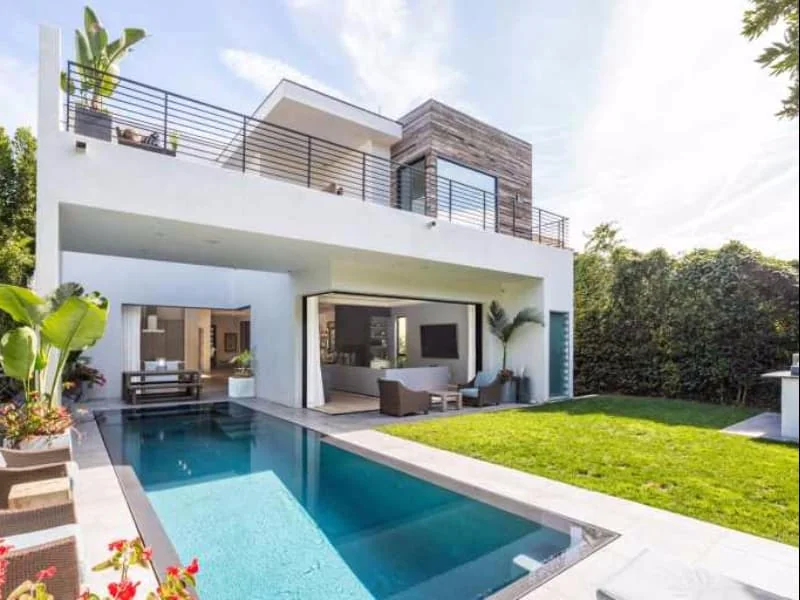 On the heels of closing the $48 million Gilcrest property, Hilton & Hyland's Michelle Saniei and Jesse Lally listed the two-story, 4,350-square-foot modern located in close proximity to the USC campus, where Swann was named athletic director just last year.
The open floor plan is the ultimate in Southern California indoor-outdoor living. A waterfall greets guests at the entrance, leading to warm and inviting living and dining spaces on the lower level. The modern home evokes serenity and modern comfort with its intricate juxtaposition of floor-to-ceiling windows overlooking the greenery to the abundance of natural light and the exquisite use of wood throughout.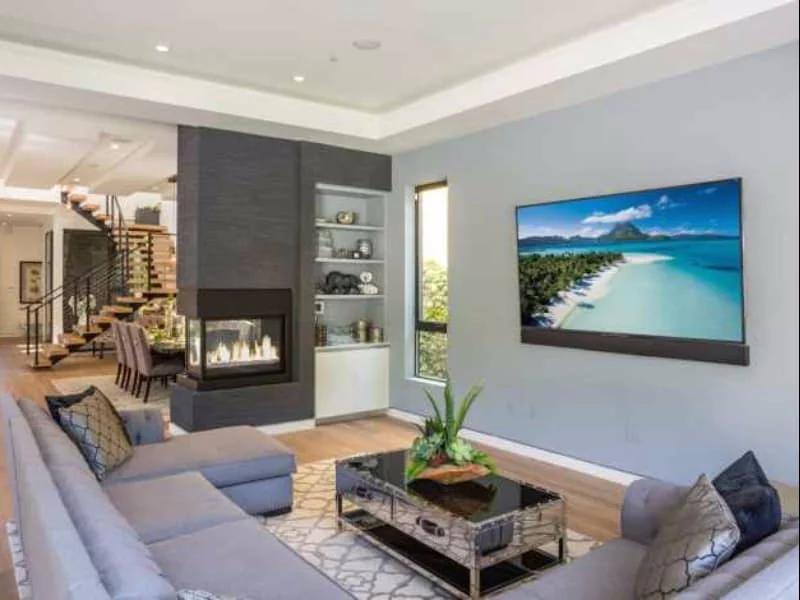 The property features five bedrooms, including the master which has a private terrace with breathtaking views of the Hollywood sign.
Outside, you will find a saltwater swimming pool, barbecue and beautifully manicured lawn.
This contemporary home with soul is an easy Sunday walk from some of the famed cafes of La Brea.
For the original Wall Street Journal article, click here.