One of the key aspects of remodeling a Midcentury Modern home—the popular architectural style with surprising staying power—is maintaining the structure's original character while implementing updates that suit a 21st-century lifestyle, or so says Los Angeles-based designer-turned-developer Philippe Naouri.
Specializing in Midcentury restoration, Naouri has renovated and re-imagined some of Los Angeles' most prized Modernist gems, including one of his most recently completed projects, a $24.95 million Trousdale Estates mansion.
"Nobody really wanted to take on the project because the house was a historical house—so you have to save it," shared the French-born designer in a recent video tour of the six-bedroom, eight-bathroom abode.
"Everything is actually original. We were very careful on recreating the original woodwork."
The minimalist residence was built in 1959 for Parisian actress Corinne Calvet, with designs by master architect Rex Lotery, a somewhat under-appreciated genius, according to Naouri.
"Lotery was one of the greatest architects of the 20th century, but he's only known by the people who really know architecture."
The property was eventually purchased by Naouri in 2017, who along with Eric Choi at Maison d'Artiste and in collaboration with Studio Tim Campbell, set about on the four-and-a-half-year restoration with impressive results.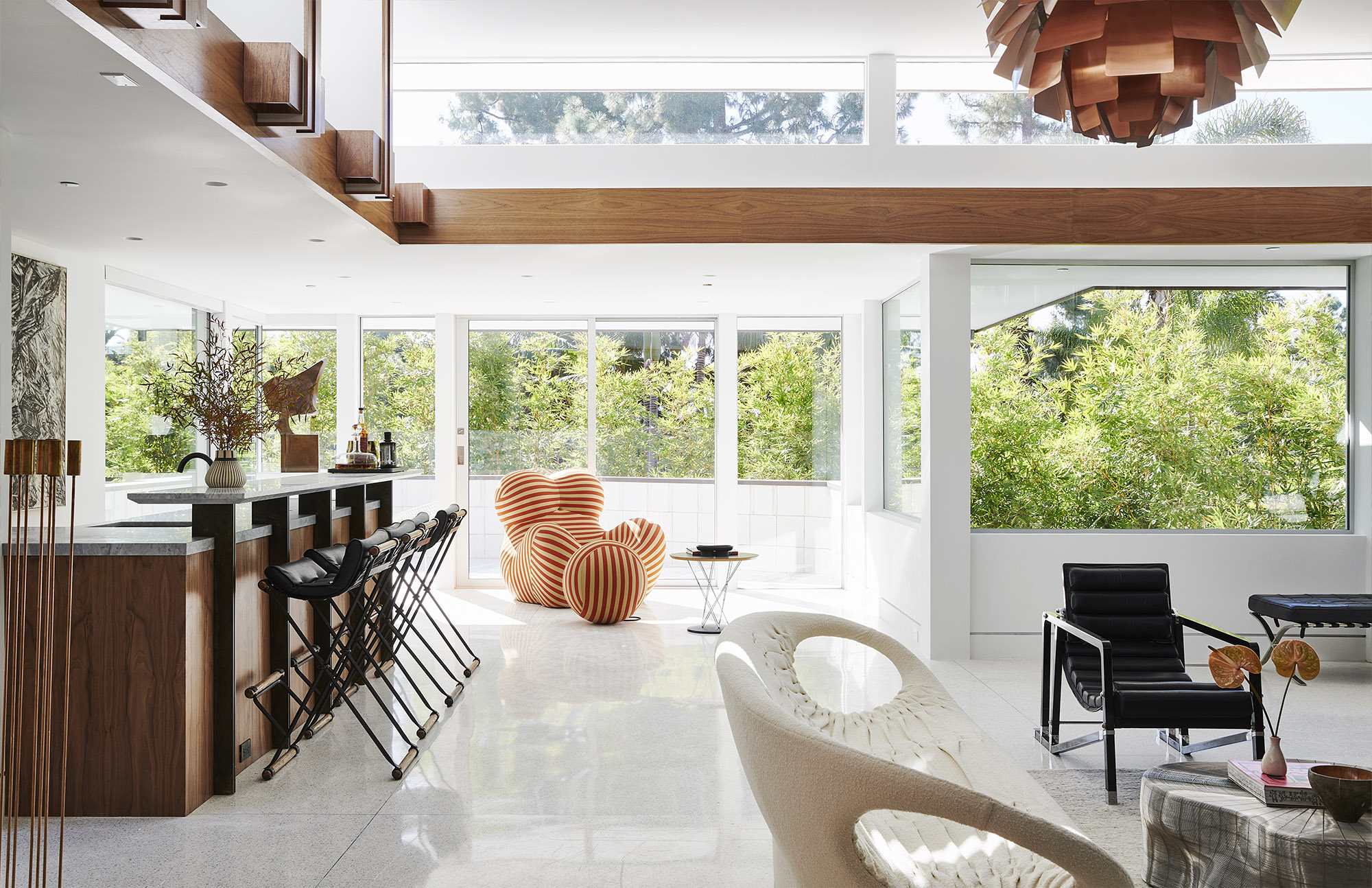 Originally 4,300 square feet, the home was expanded to more than double the size, coming in at 8,800 square feet.
Staples of Midcentury styling can be seen in the selection of materials such as rich wood accents, terrazzo floors and the use of muted stone.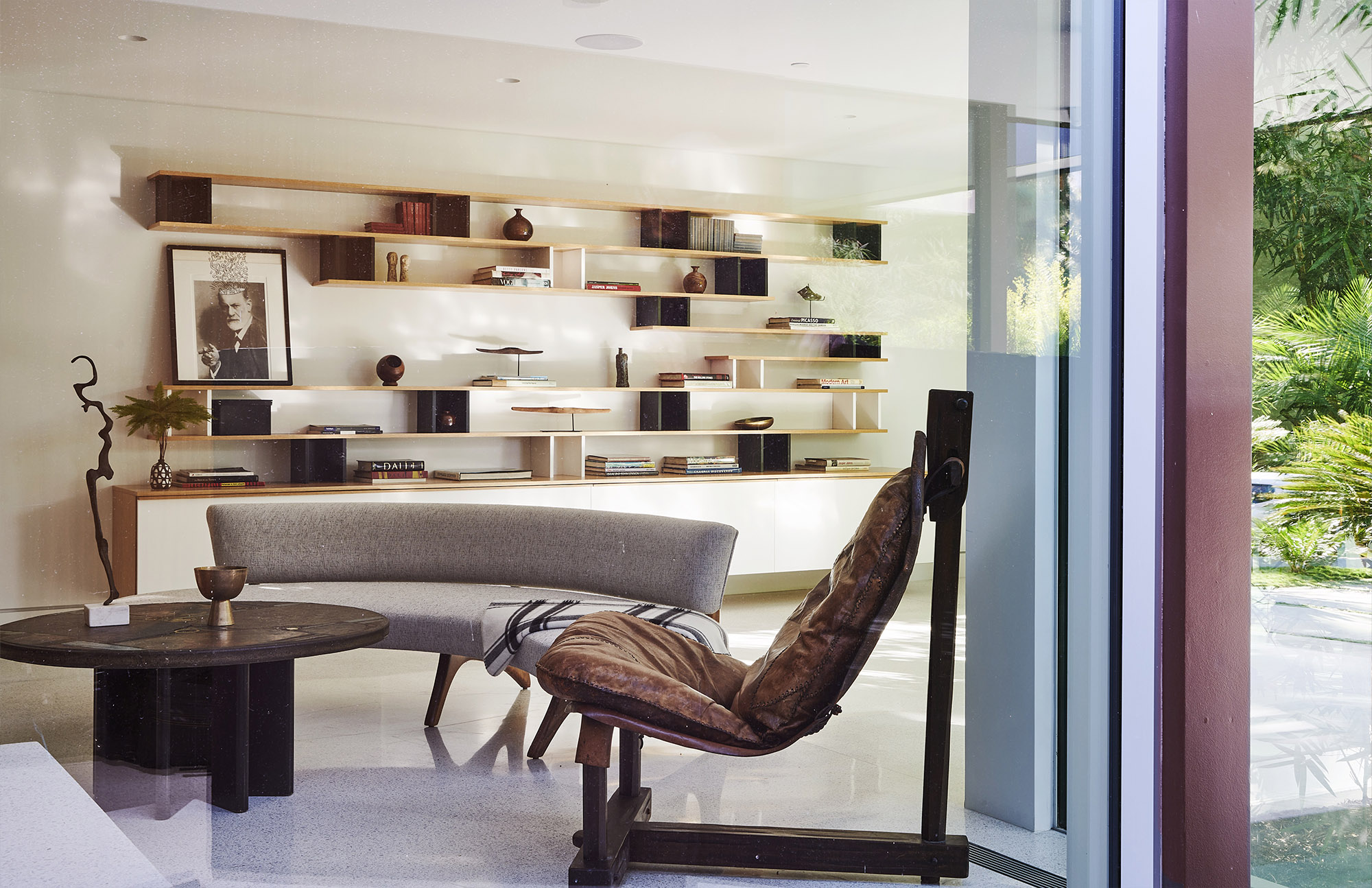 Light pours through walls of glass, clerestory windows and skylights. An airy feel is further amplified by the open floor layout, as well as an atrium and see-through fireplace.
Modern amenities such as a temperature-controlled wine room, spacious screening room and spa bathrooms make for a dwelling of contemporary comforts.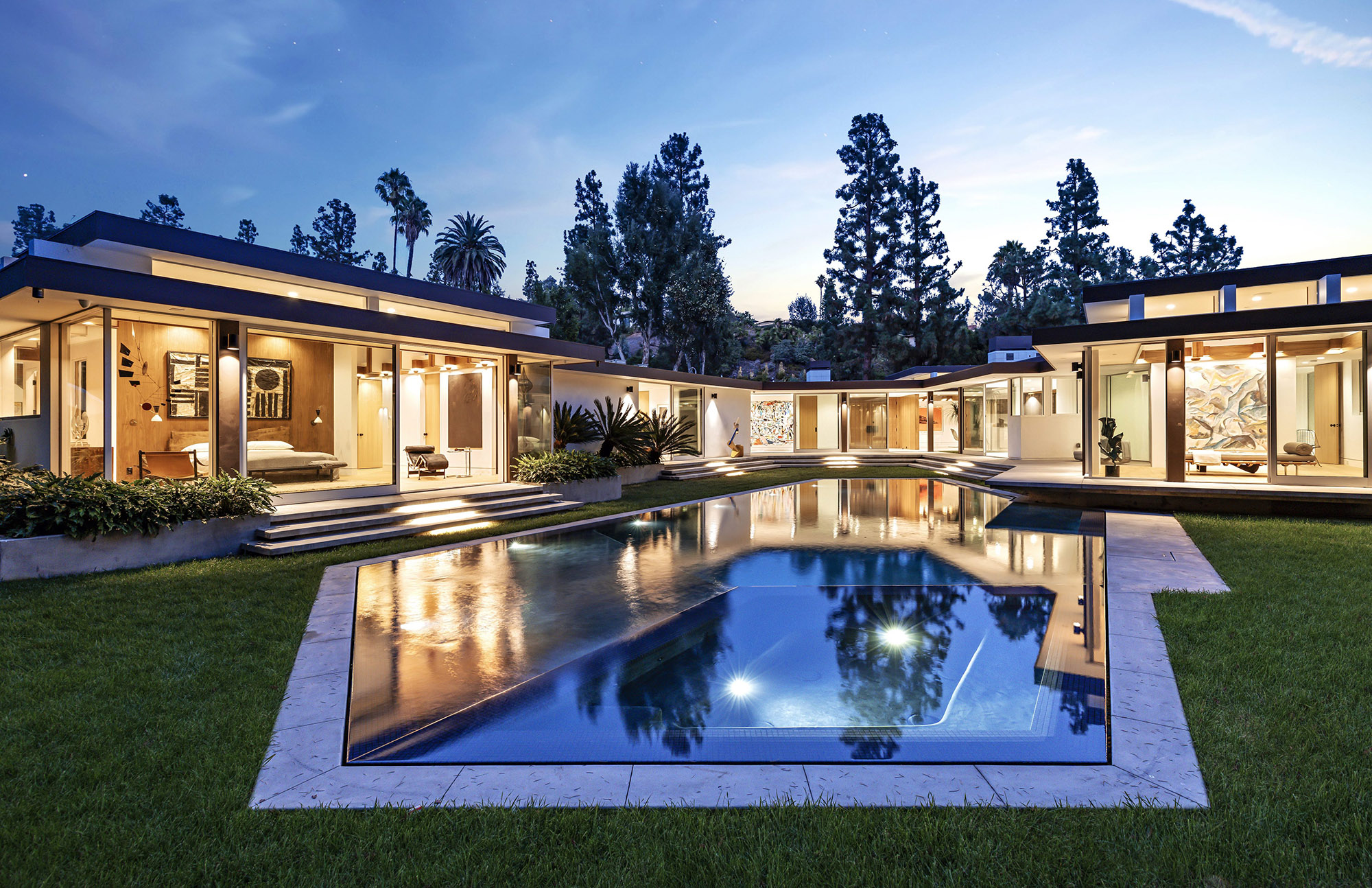 Centering the more than half-acre property is a uniquely-shaped zero-edge pool that mirrors the lines of the home's exterior. Brazilian-inspired landscaping and a hillside position give both intimacy and privacy.
Listed by Mick Partridge of Beverly Hills-based Hilton & Hyland, the modern masterpiece at 1061 Loma Vista, Beverly Hills, may have undergone extensive updates but the appeal has remained quintessentially Midcentury, Naouri says.
"We doubled the size of the house but nobody can tell because it was made with respect to the architecture."
---
Story Courtesy of Forbes