It is the plight of every residential developer to manage the constant march of time with the impermanence of trends. In the few years it takes to complete construction, prevailing styles may change and what was once set to be fashionable can quickly become dated.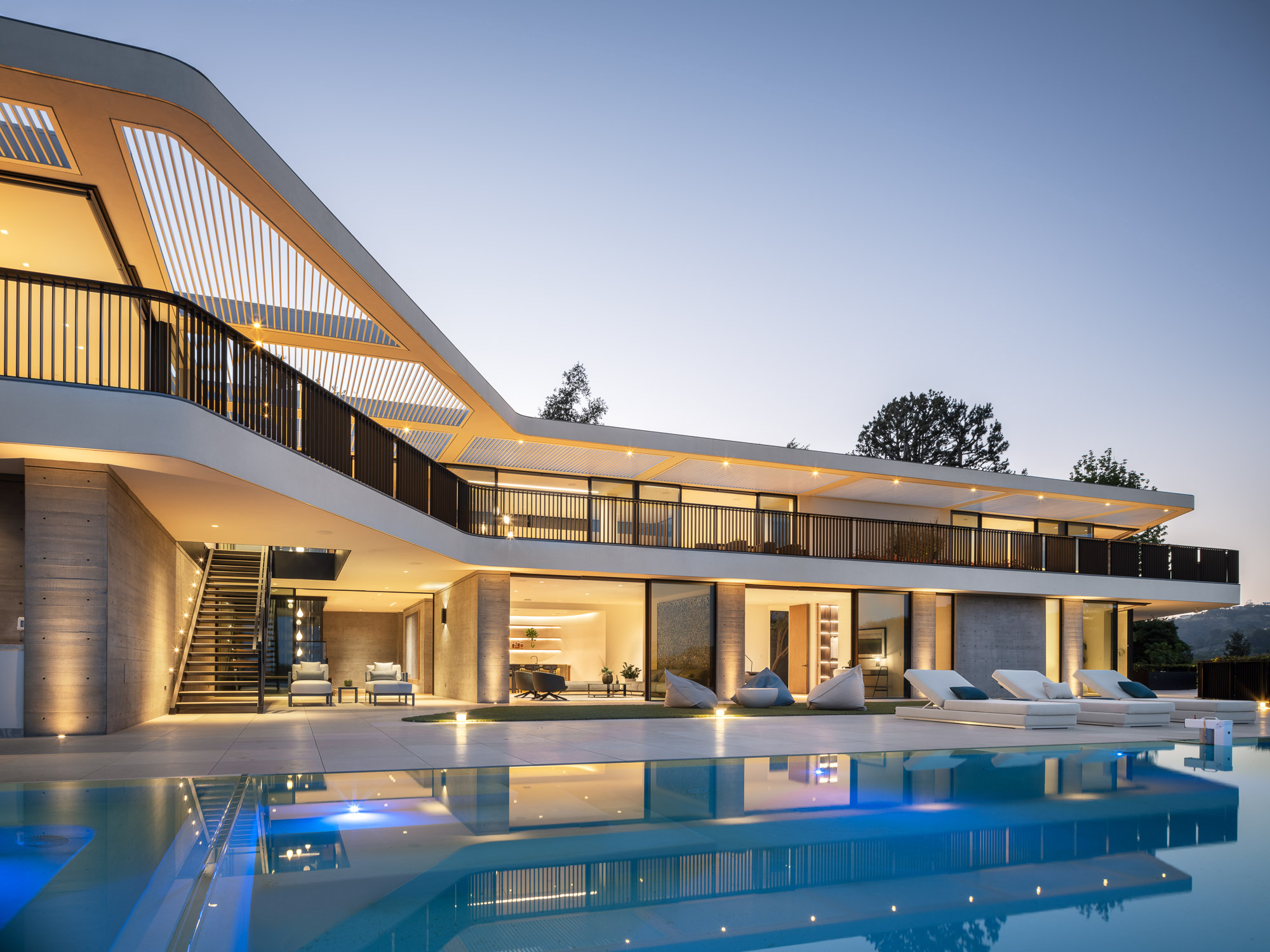 But the modish and the enduring don't always have to be exclusive, says Frederick Chin, who serves as CEO of Viewpoint Collection, a Los Angeles-based luxury real estate developer.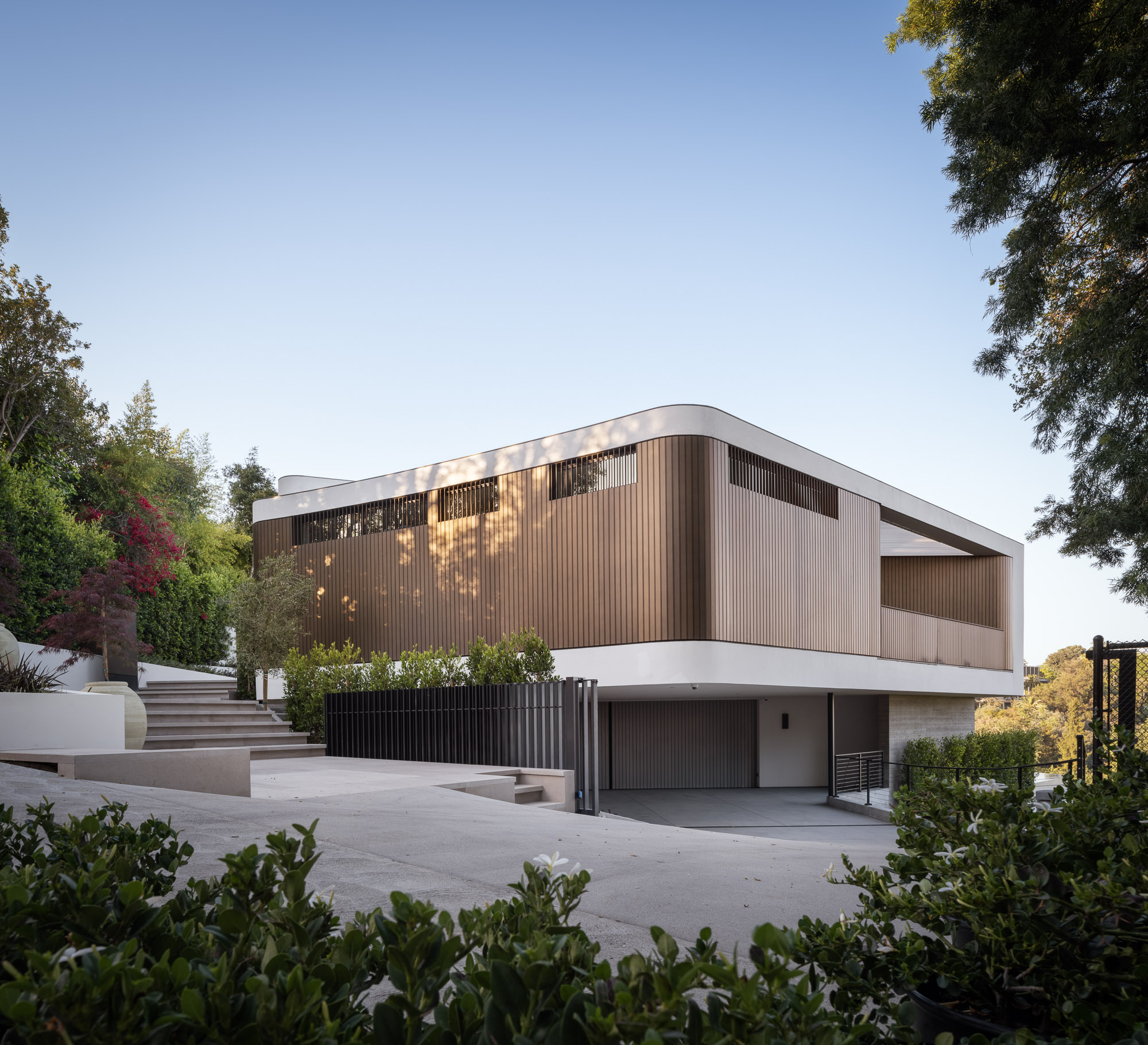 "Customer tastes and trends change; it's more important to choose the finest materials and a design that is both current and timeless. This perspective is reinforced by the protracted time needed to build a custom home. For example, what was in vogue five years ago: black stone, polished materials, specialized facilities are not as functional today as they were then. We consciously chose not to go that route and the result has been incredibly successful," Chin shares.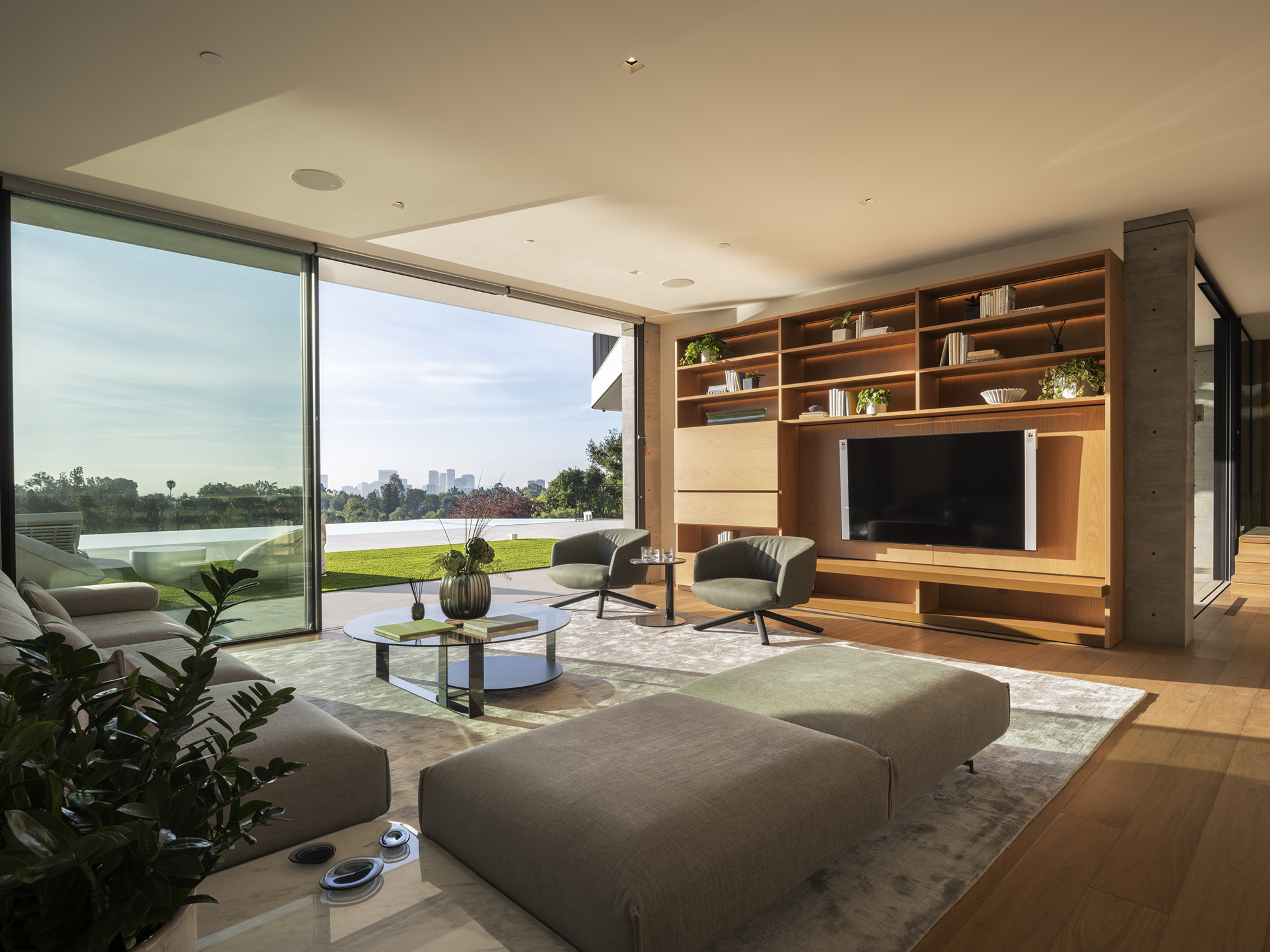 Viewpoint Collection, launched by Chin in 2019, has used that mindset to set the bar for residential development in Los Angeles. Viewpoint Collection homes are highly sought after in residential circles and often command record prices. Its latest project, a 17,401-square-foot mansion set in the hills of Bel-Air, underscores those same principles, according to listing agent Drew Fenton of Hilton & Hyland.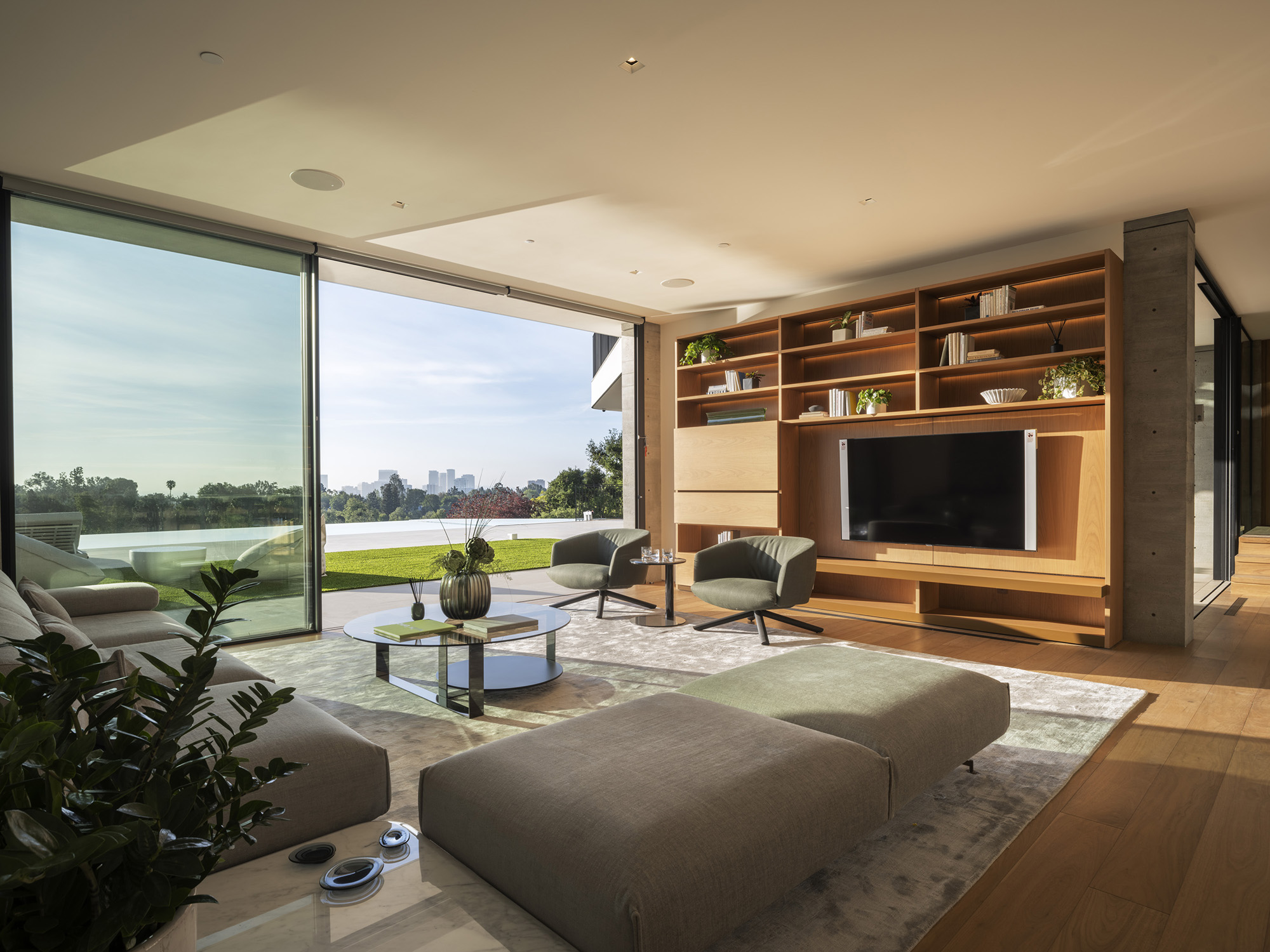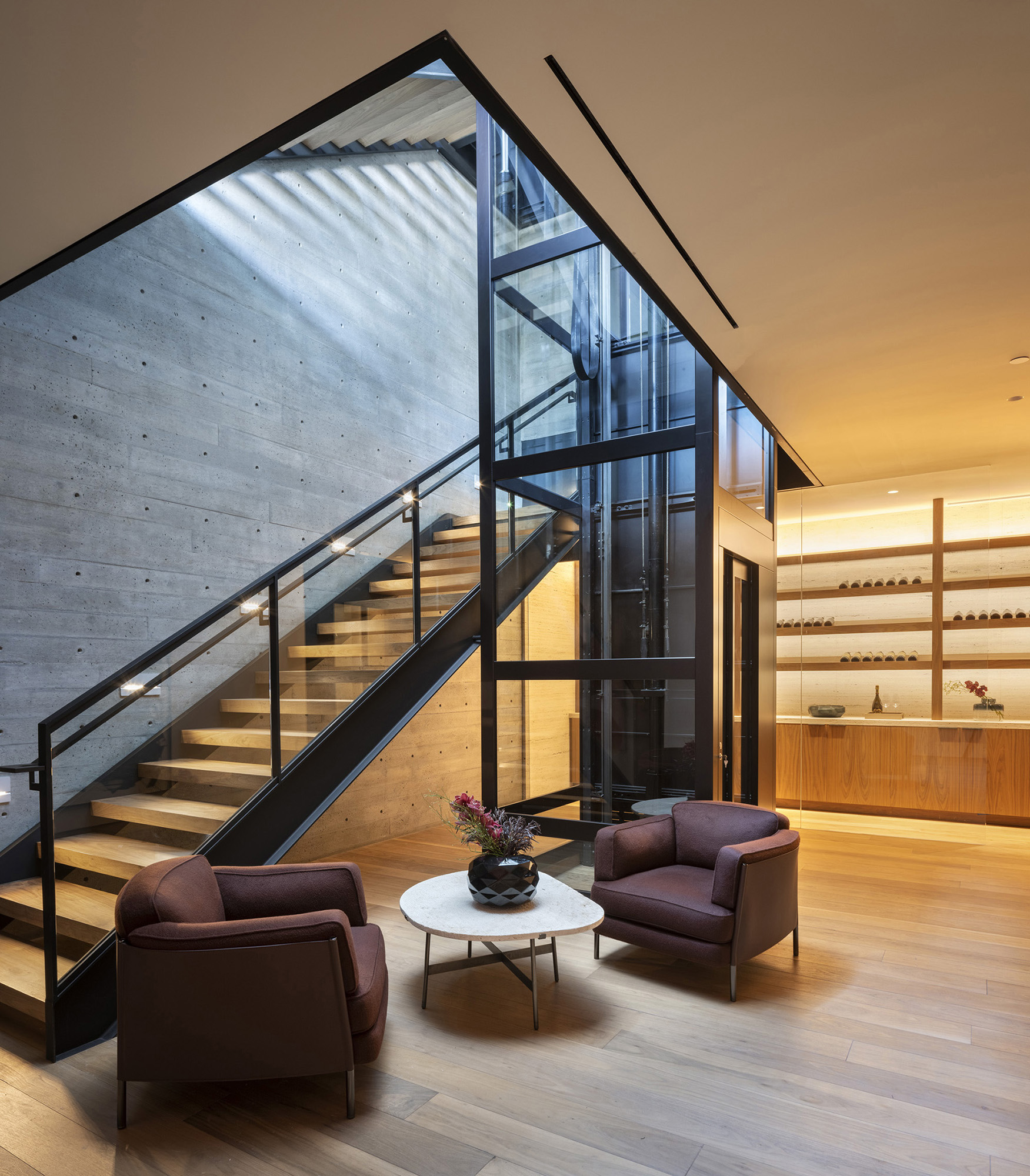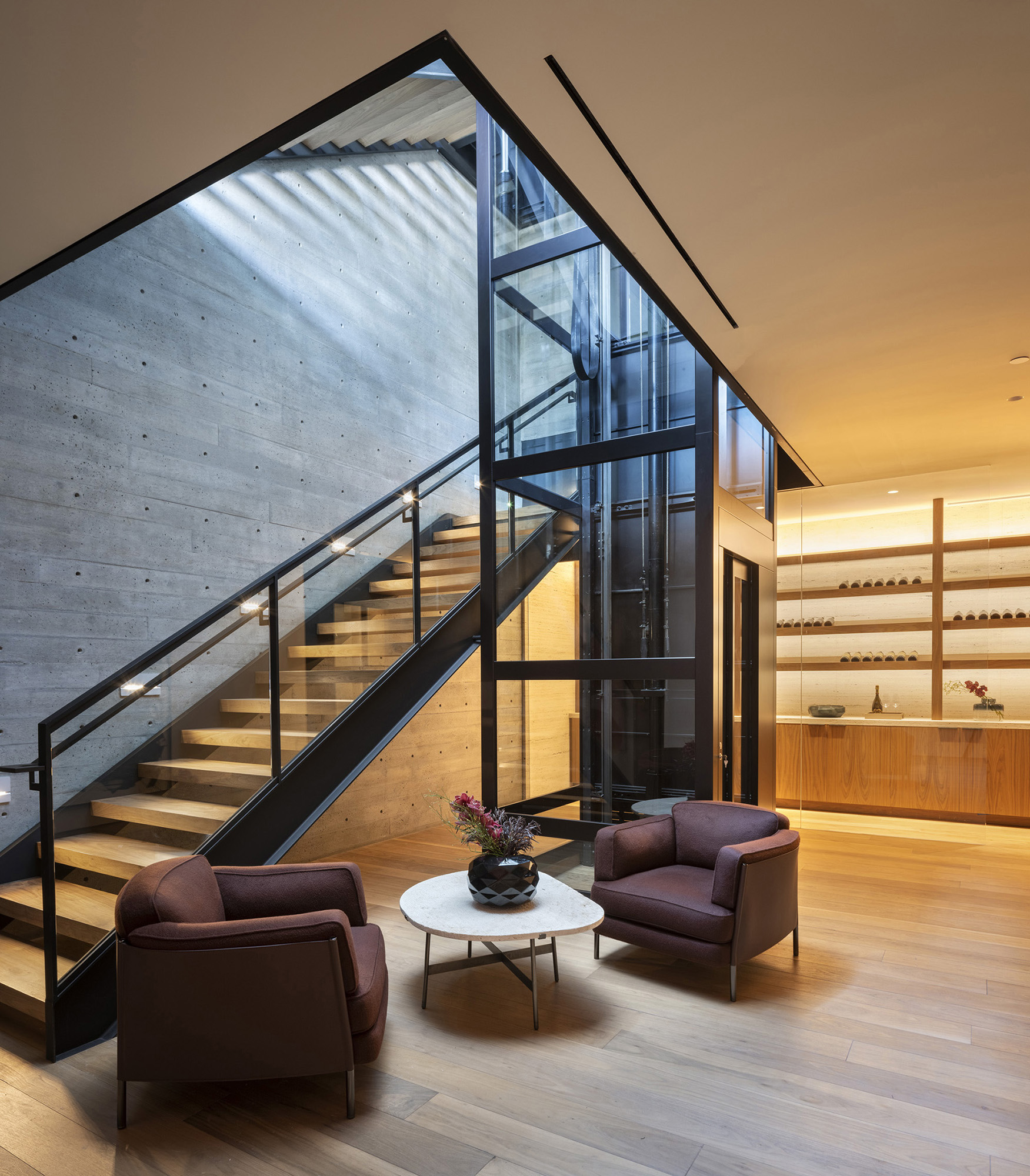 Designed by Zoltan Pali, the renowned architect behind the Wallis Anneberg Center for the Performing Arts in Beverly Hills, the new construction home is fronted by an impressive modernist exterior with Indiana limestone and curved, bronze metalwork cladding, blending natural elements with artful techniques.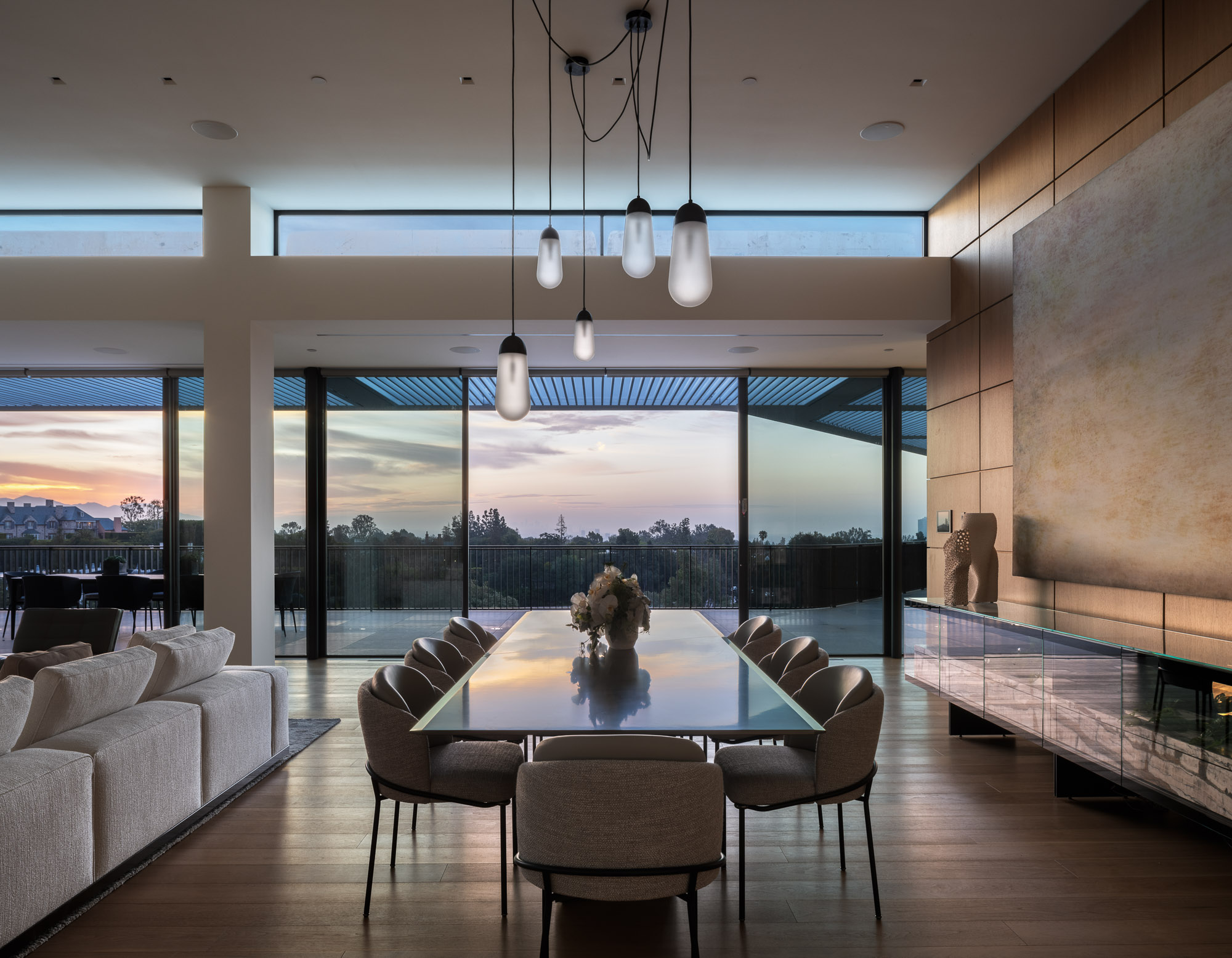 Skillful implementation of raw materials is something of a motif throughout the three-story structure.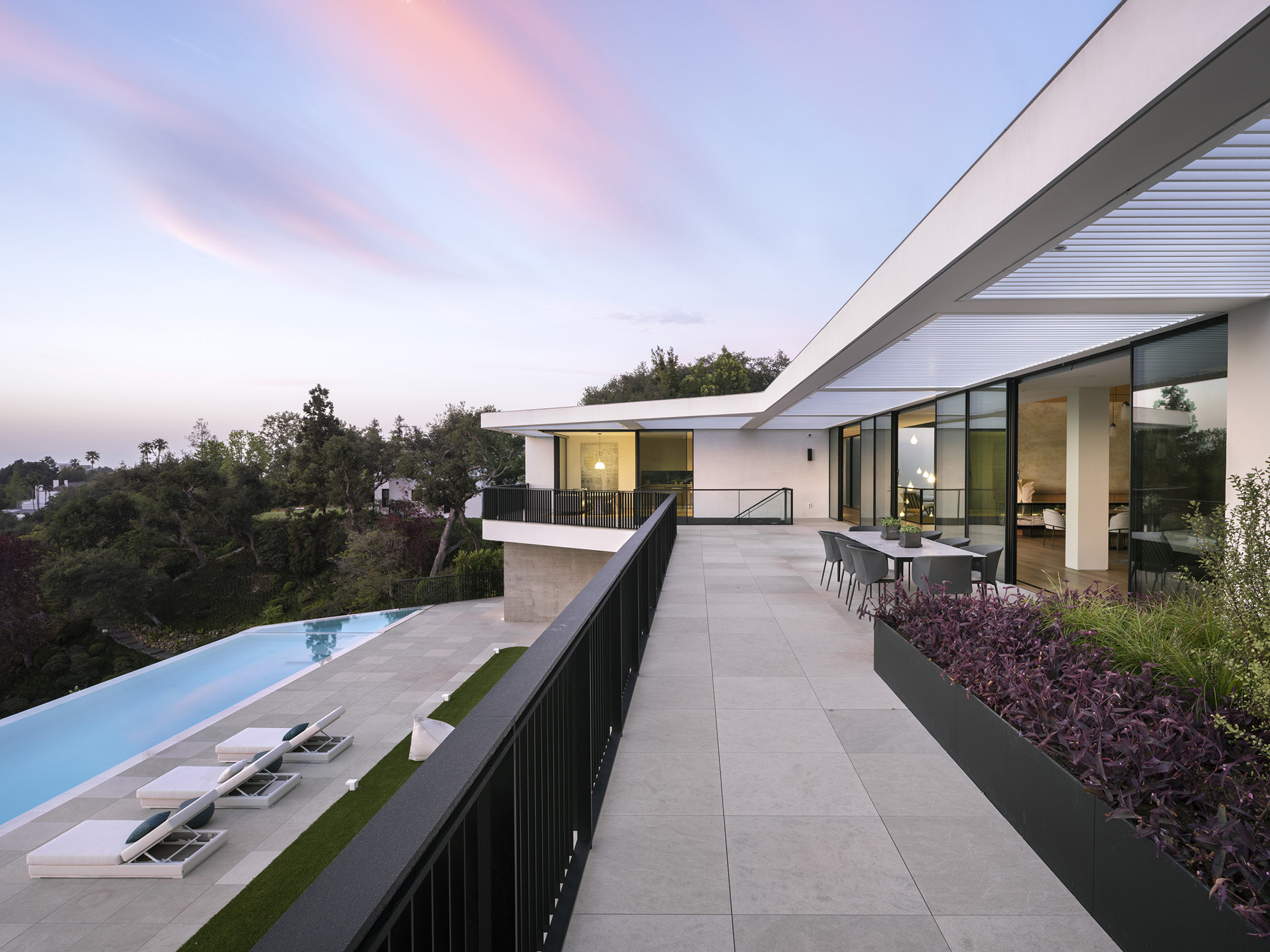 Massive walls of travertine stone meet French walnut floors and partitions of wood panels provide unimposing division to the homes sprawling first floor.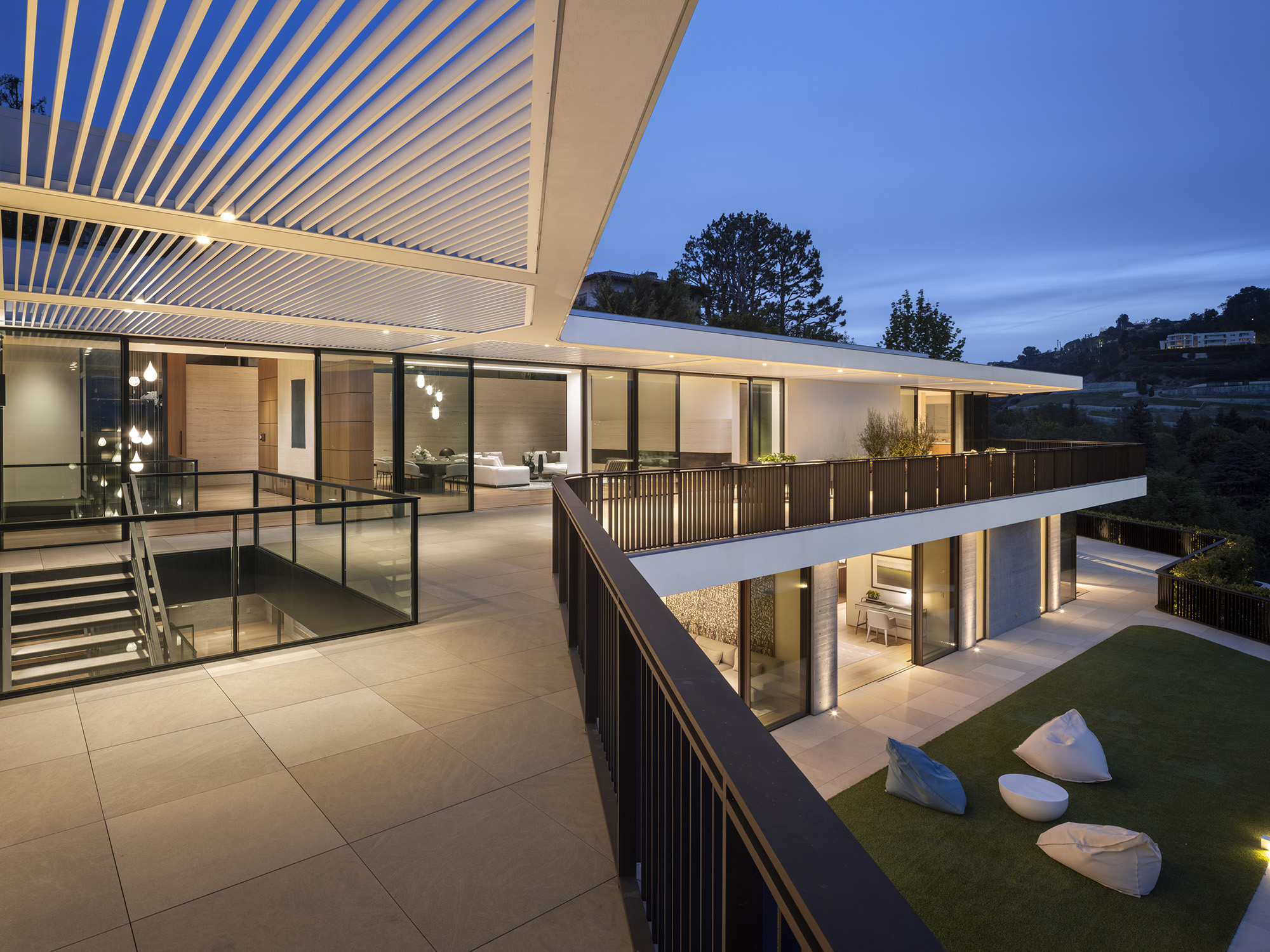 Not all of the home's accents, however, are manufactured—a two-story courtyard houses a mature olive tree whose winding branches reach the windows of the first floor, where the primary suite is located.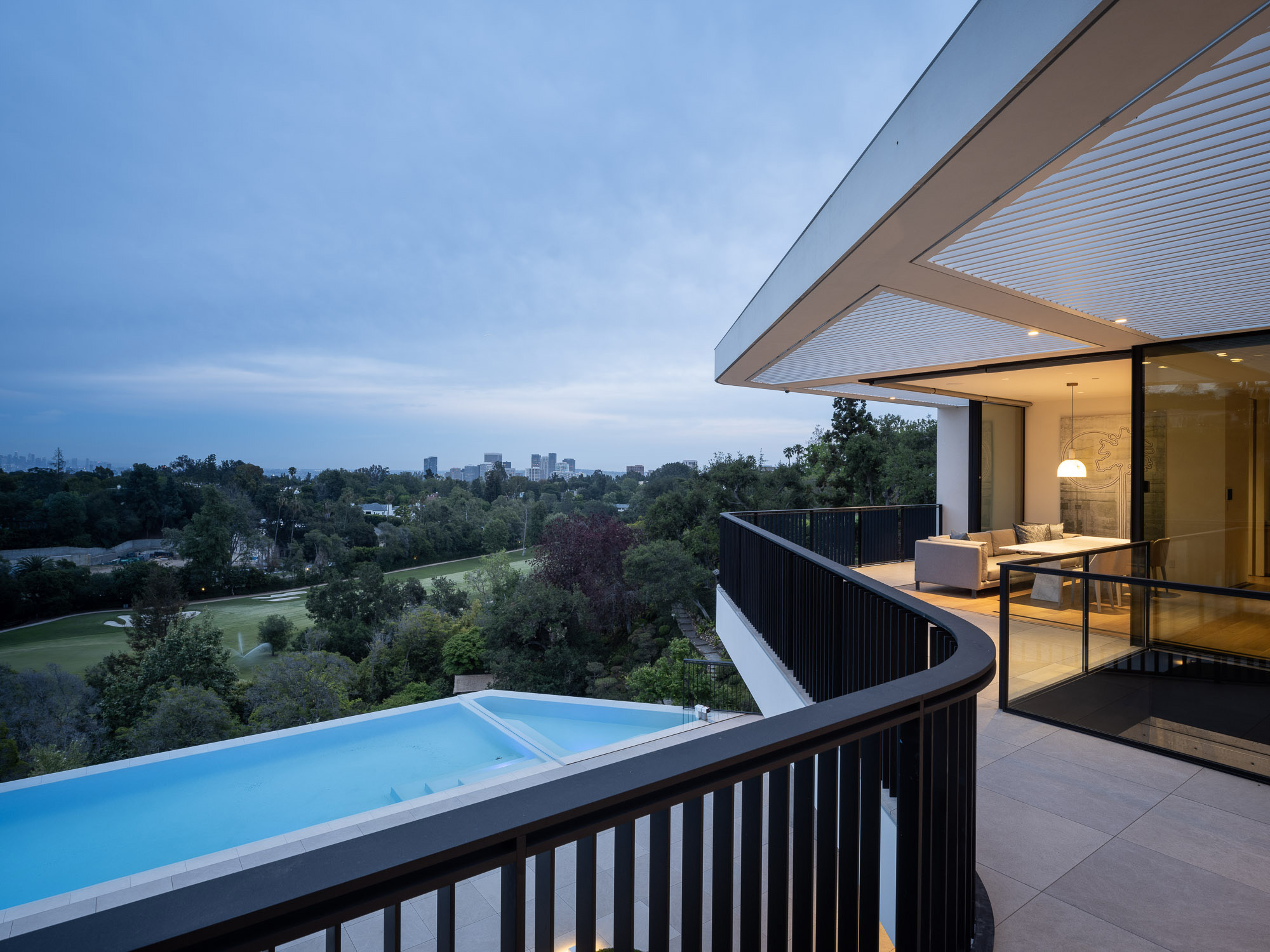 At the other end of the first floor is the dining room, living room and guest quarters. An open kitchen featuring a Ceopp di Gre countertop, a blend of Miele, Wolf, and Sub-Zero appliances, also holds a corner breakfast area.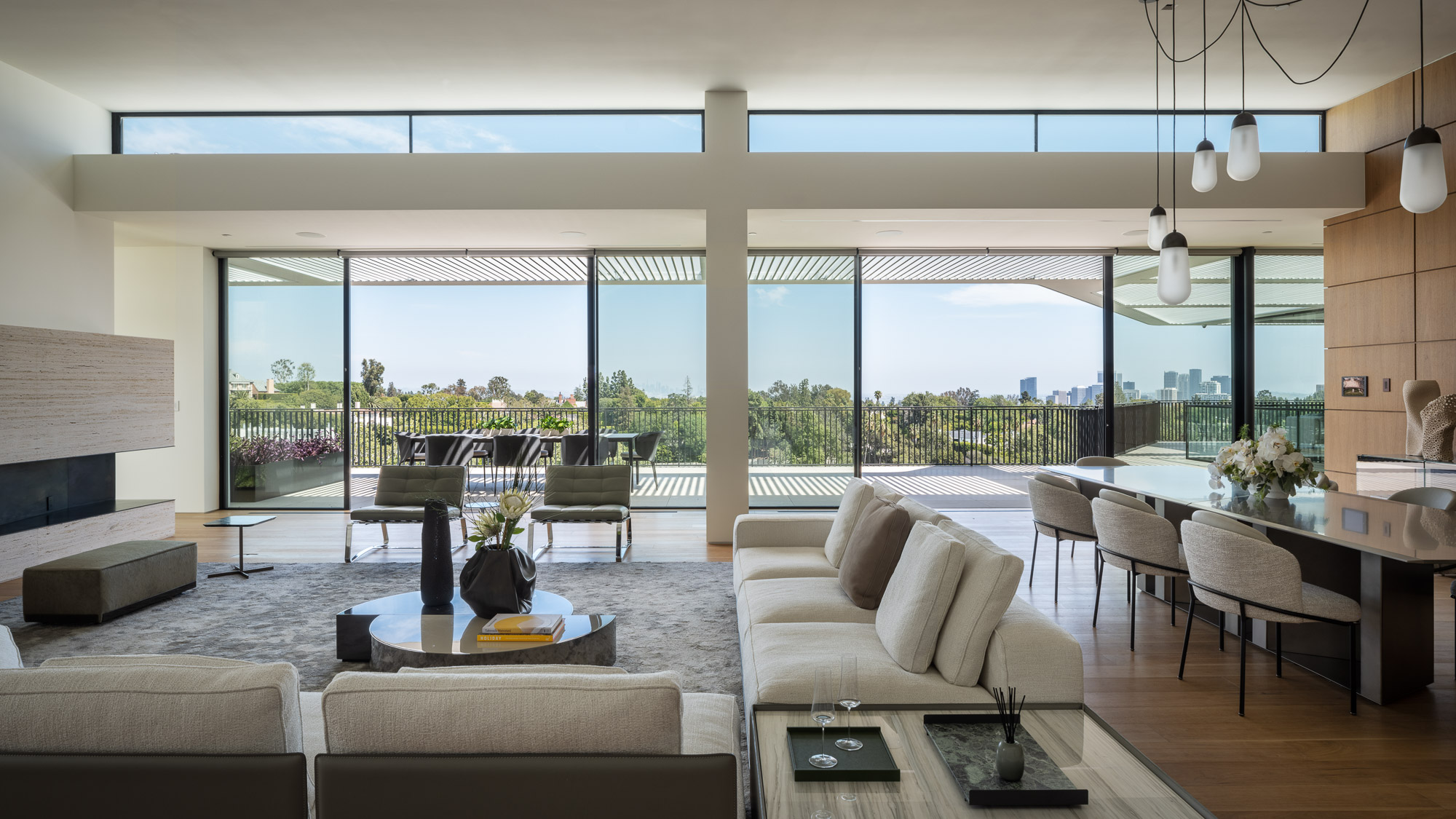 Moving glass walls are found in almost every living space throughout the eight-bedroom, 11-bathroom home, making for seamless indoor-outdoor living and easy access to the various decks and balconies and the lower level sundeck with infinity pool and spa.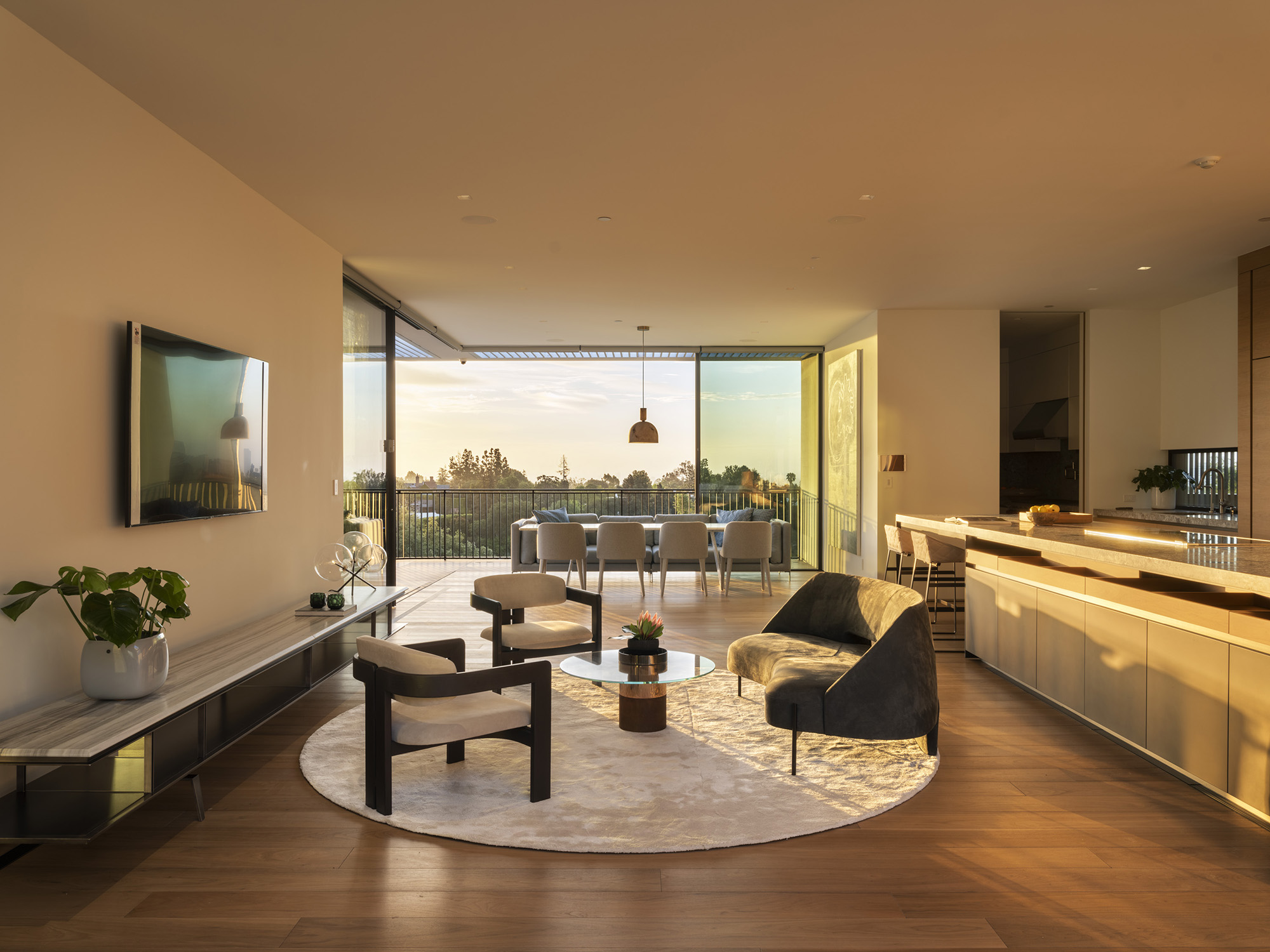 The lower level, which also includes additional en-suite bedrooms, a gym and a wellness center, can be reached by a central staircase partially enclosed by foam concrete walls or a sleek metal and glass elevator.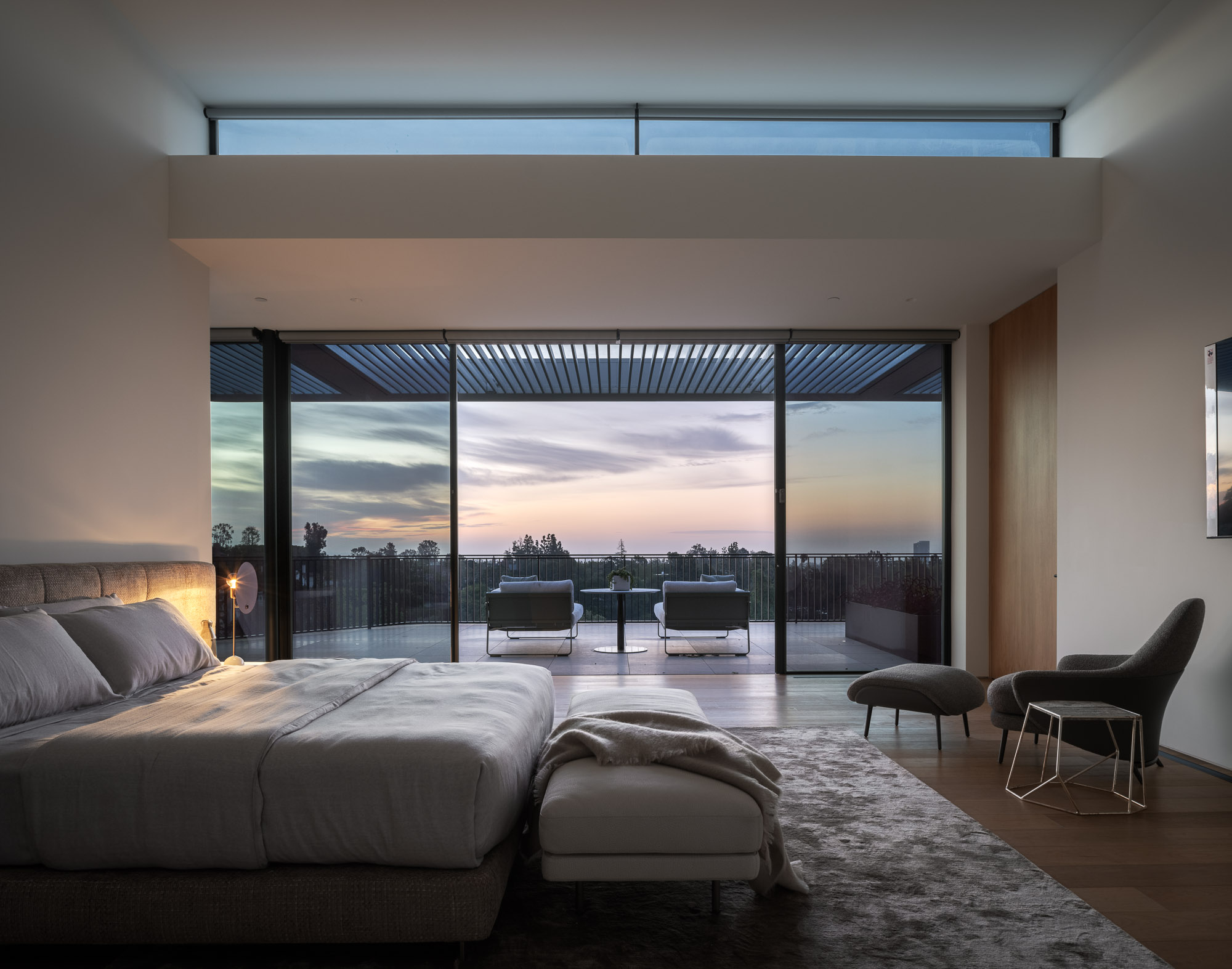 One story down, the lowest level includes staff quarters, a movie theater and a wine room.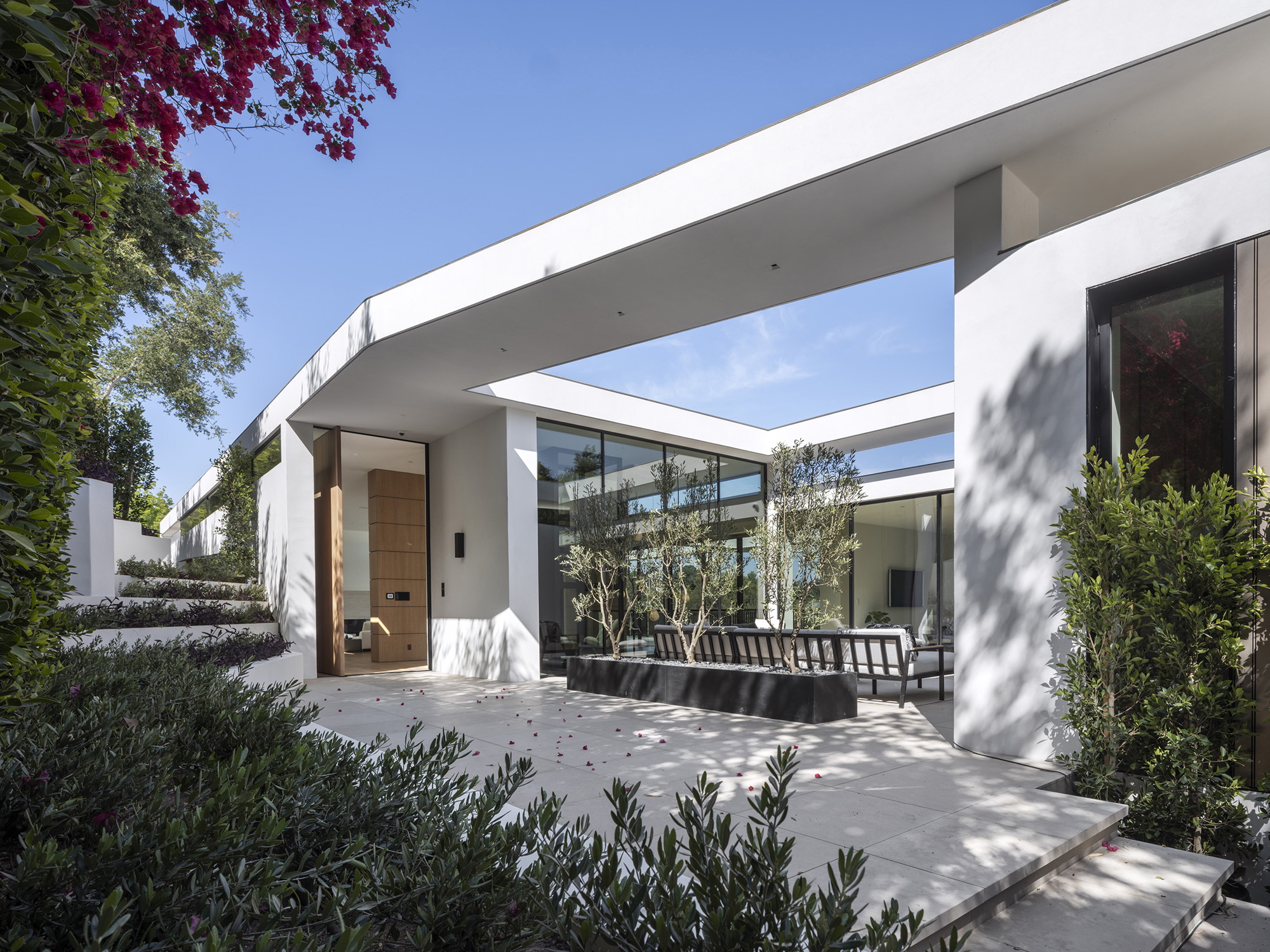 Regardless of the current, popular styles and trends, the property's perched location along a sloped vista in the heart of Bel-Air with extensive views of the city below is sure to never go out of fashion.
---
Story courtesy of Forbes