As The Wall Street Journal reported today, Hilton & Hyland will list two modern homes designed around more than 100 oak trees in Beverly Hills for $23 million.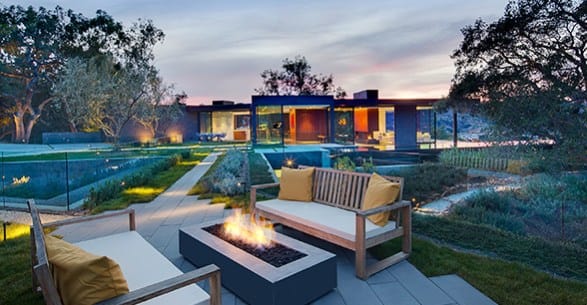 The main home, an approximately 7,600-square-foot concrete and glass house, was just completed and has never been lived in. The nearby second home, which is an approximately 2700 square foot barn-inspired structure, was completed in early 2013. Though the homes constitute two separate lots, the houses are close in proximity and are only being offered together.
The larger house, which is a four-bedroom, five-bathroom home built on a ridge with canyon views, has a 75-foot-long lap pool that overflows into a second pool below. A large oak tree, which was used as a focal point when designing the property, hangs over the water. There is an herb garden on the roof and an open-air courtyard with sliding glass walls that forms the center of the lower-level living space. A 920-bottle wine-cellar with a glass wall frames the living space downstairs.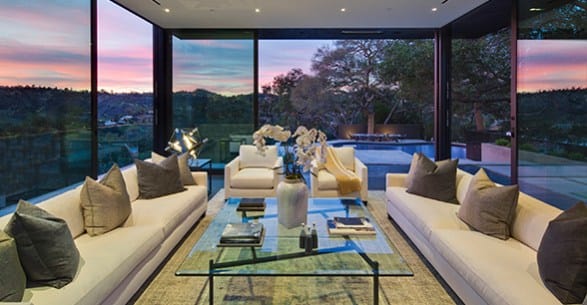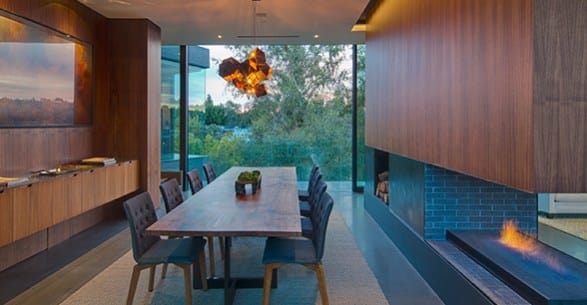 Gary Gold of Hilton & Hyland is the selling agent.