Owned for 37 years by its current owners, this two-story midcentury Hollywood Hills jewel is now welcoming suitors. Built in 1964 by local architect Vernon F. Duckett just off the famous Mulholland Drive, the Pyramid Dr. structure features original wood-beamed ceilings and an expansive facade of floor-to-ceiling windows.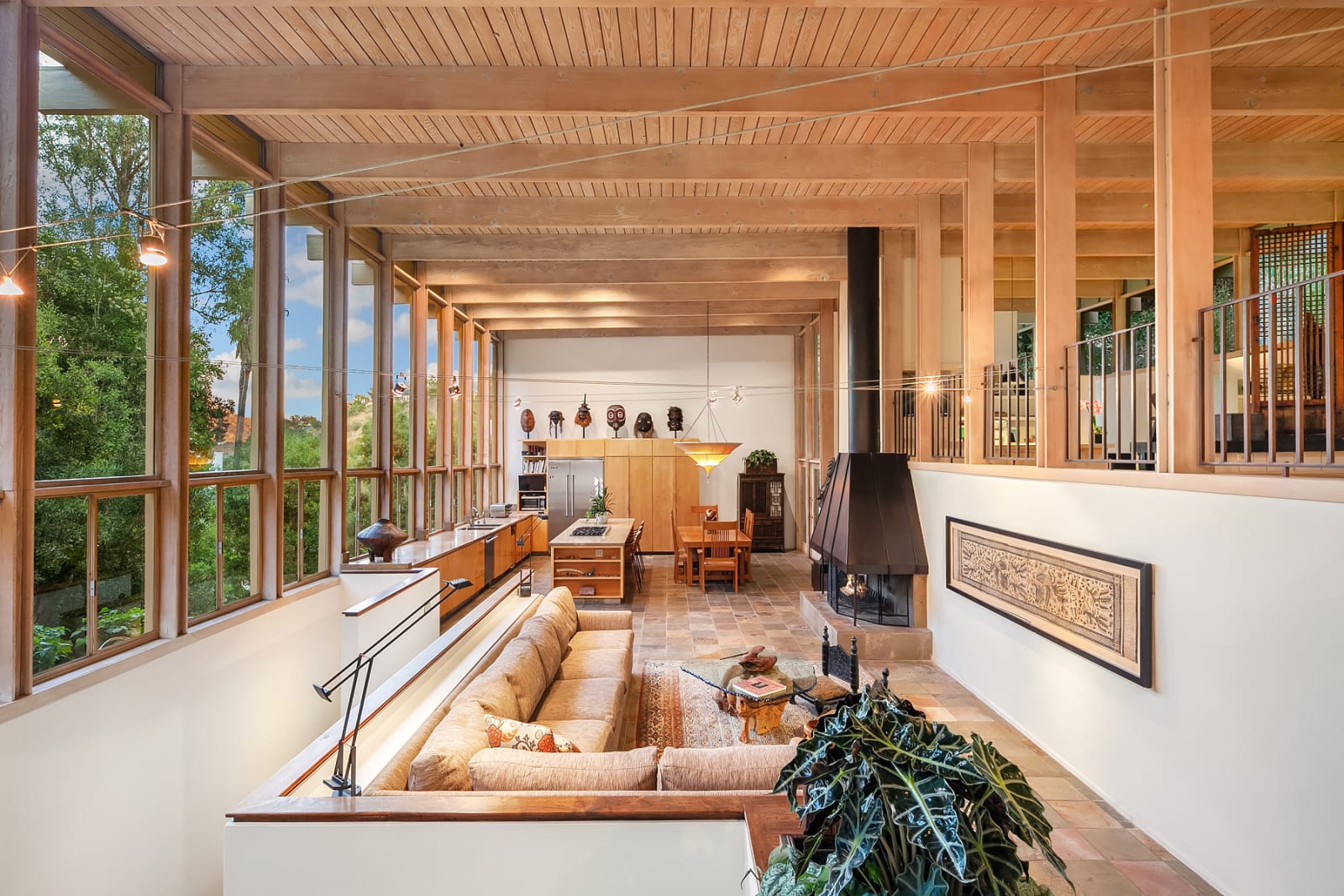 A private driveway leads up to the home's main entrance. The front facade is defined by 27-foot-high windows and a beaming section of the master bathroom. The home's expansive, open-concept living area and loft combined with an abundance of windows fill the space with natural light.
Breathtaking features are a norm for this home featuring a two-story living room, wrapped with the 27-foot-high windows. A large loft with a line of clerestory contributes additional daylight to the space. Sprawling over 4,000-square-feet, Pyramid Dr. includes three bedrooms, three and a half bathrooms, an office, and multiple lounge areas.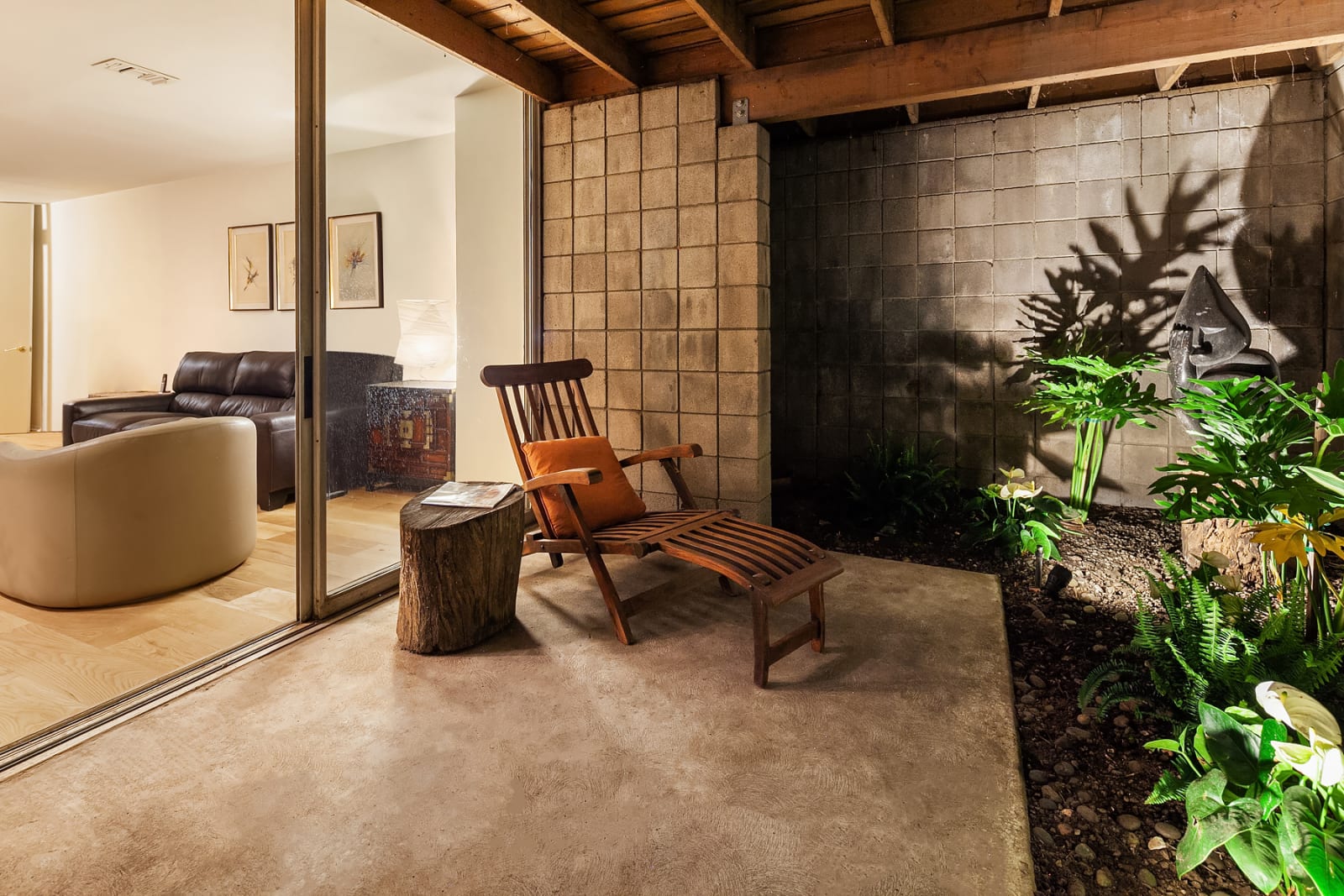 Privately located and tucked within the lush landscape, a peaceful refuge from the bustling city is offered—and popular attractions such as the Runyon Canyon hiking area are less than a mile away.
Currently listed for $3,895,000 by Alphonso Lascano and Bjorn Farrugia of Hilton & Hyland, the 1964 home is surrounded by dozens of mature trees covering the surrounding hillside.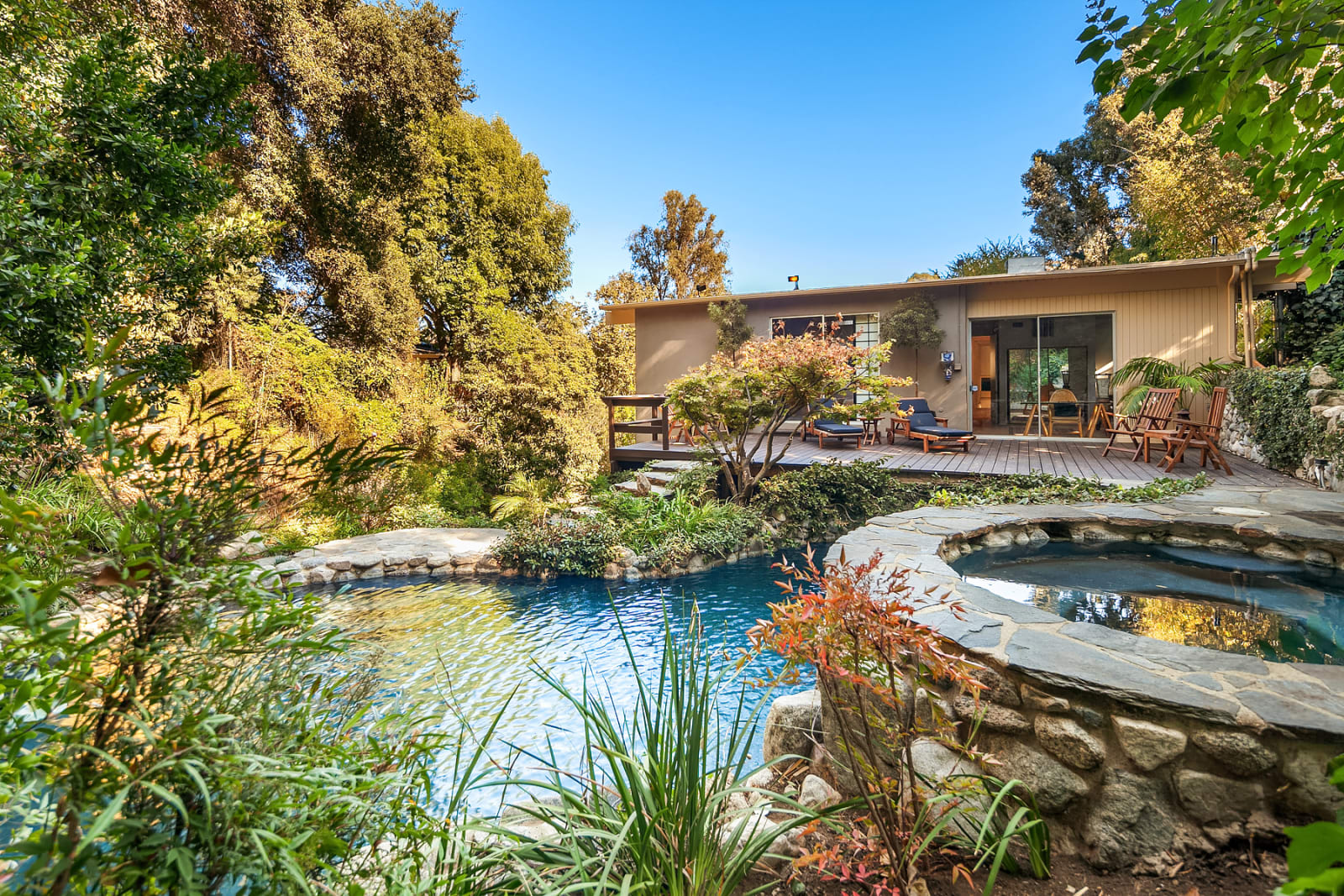 The formal living area is laid with slate tile floors and an original copper-topped fireplace. The larger area flows seamlessly into the kitchen and dining room.
The light-filled kitchen offers ample counter space and a large central island. Natural wood cabinetry, granite countertops, and slate floors complete th
A large loft area provides the additional space necessary for upstairs entertainment. The home's original wood-beamed ceilings line a majority of the interior while the master bedroom offers direct access to a small deck overlooking the lagoon-esque swimming pool.
The master bathroom features a large tub built into a nook that protrudes over the front yard. Glass windows at each end of the tub provides a tranquil panorama of surrounding greenery.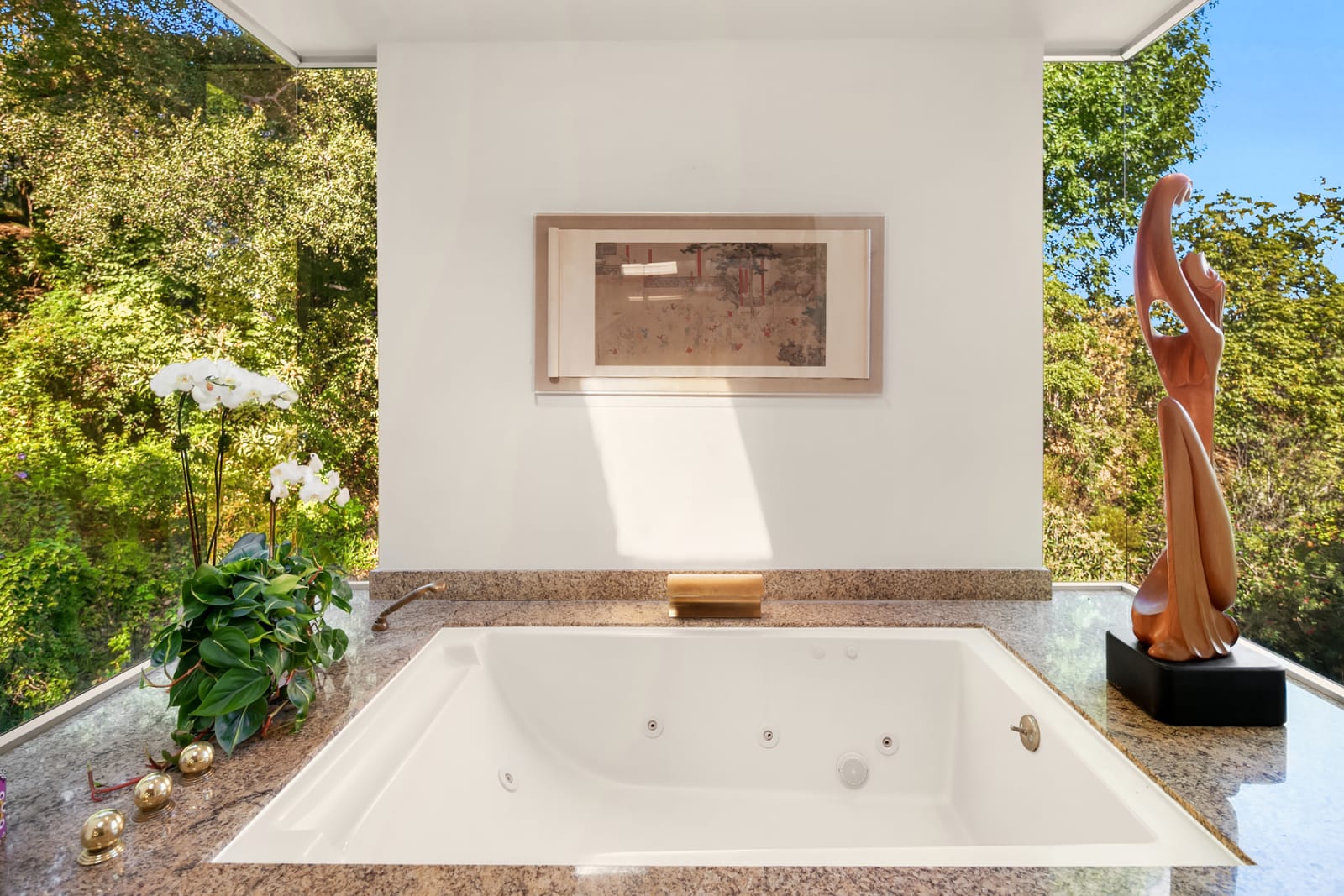 Sliding glass doors open up to another private deck in one of the three bedrooms.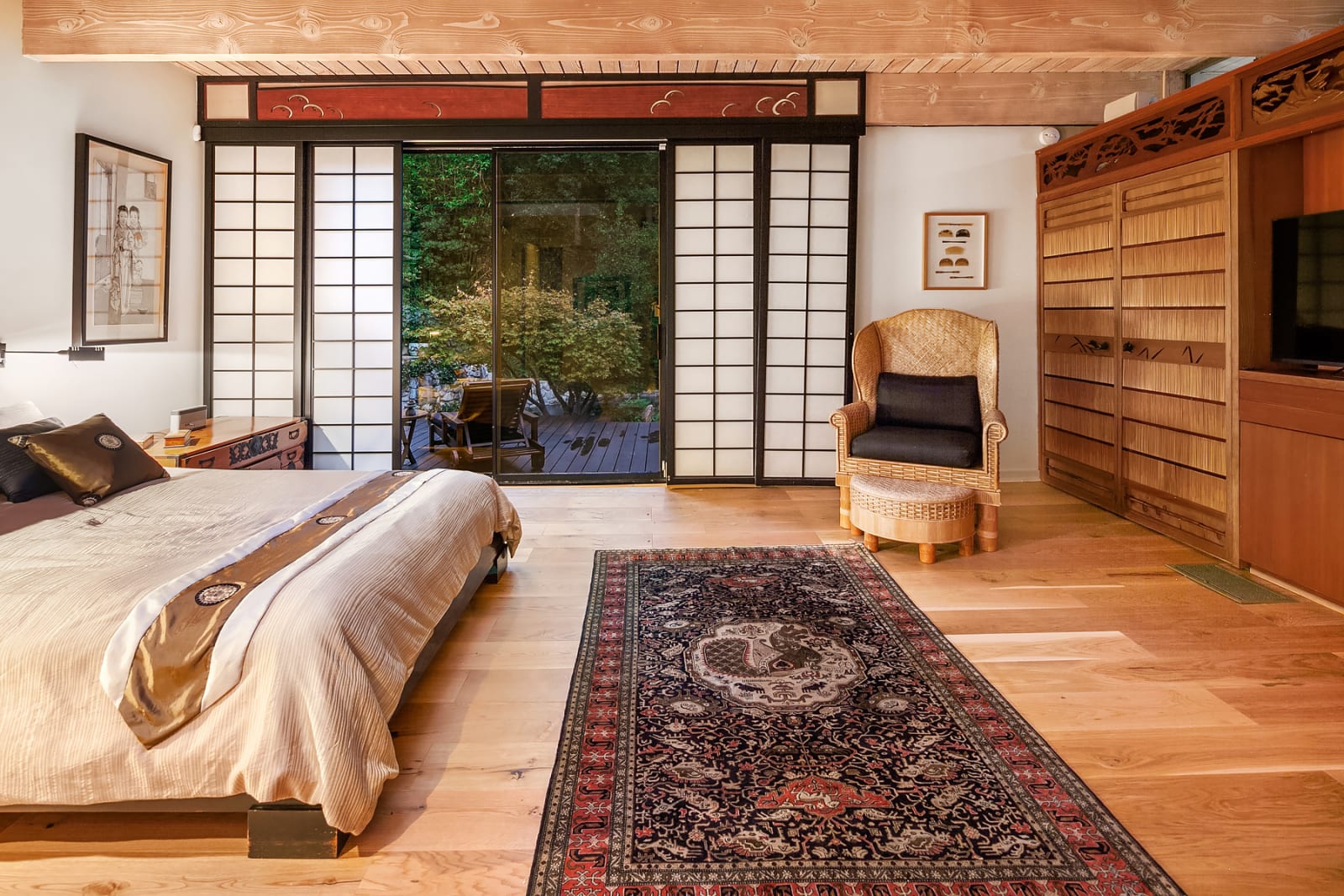 A Zen-like patio is tucked away on the bottom level providing the perfect outdoor hideaway.
Built into the hillside opposite the home is a lagoon-like swimming pool with cascading waterfalls and lush greenery. The 7,000-square-foot lot flourishes with impressive landscaping.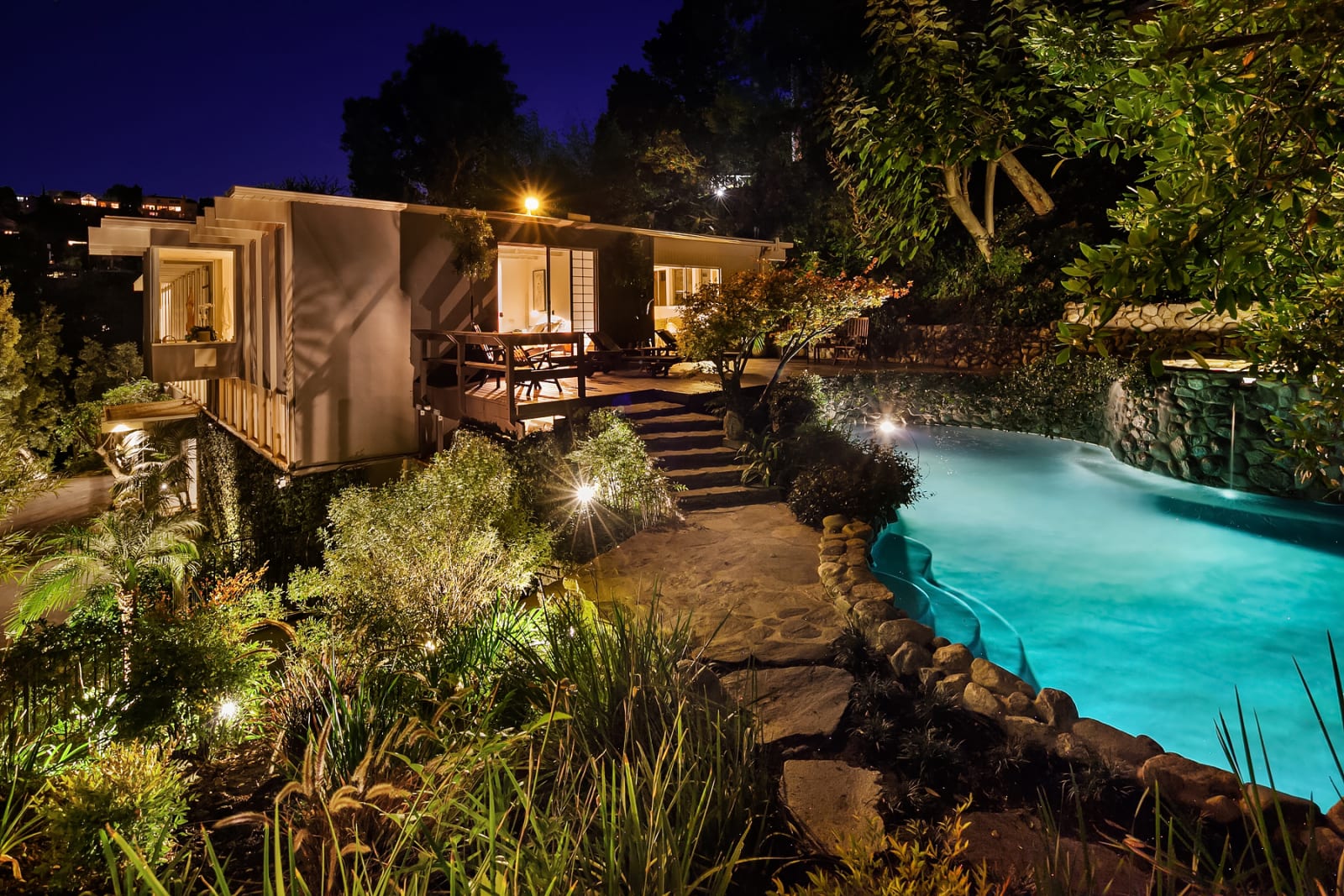 Located at 7330 Pyramid Drive, this home delivers exceptional quality and remarkable design.